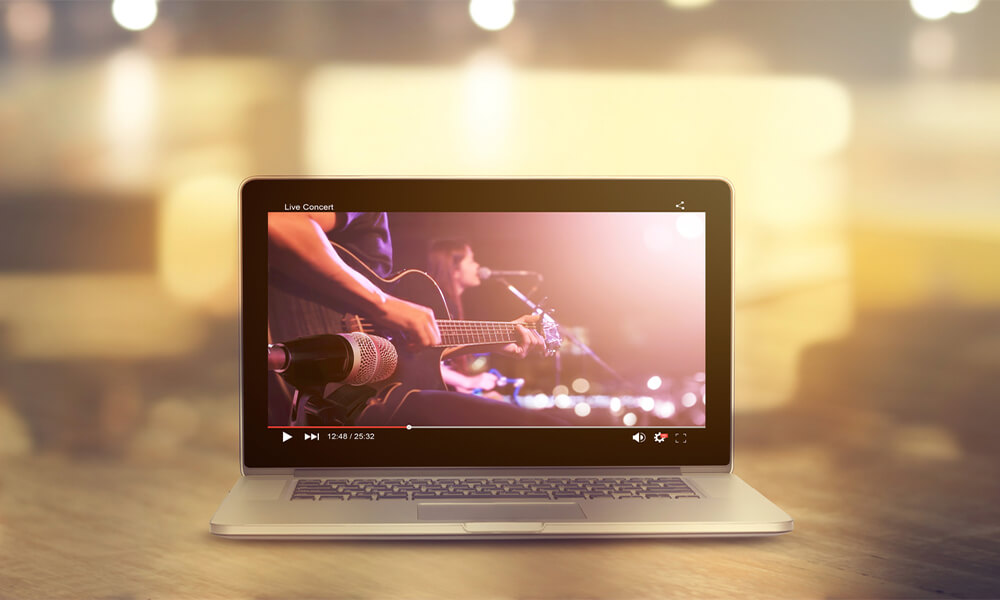 Some time ago, Teclast launched the F6 Pro, a powerful laptop with 360-degree rotating screen from the Lenovo Yoga series. Of course, the price was a bit high for a laptop from a Chinese manufacturer, but totally justifiable for its specs.
For this reason, the company is launching a smaller version, Teclast F6, which comes with enough specs for the average user and a classic, non-rotating screen.
Do You Know
Teclast devices are not usually very original in their design, rather they are sometimes presented as replicas of powerful manufacturers. However, this is also a strategy to offer products that have similar qualities at a lower price.
Therefore, to lower the price and still be fast enough, Teclast equips the F6 with Apollo Lake N3450 CPU with 6GB RAM and 128GB SSD for fast loading times.
Features & Specifications
In this article dedicated to the Teclast F6 we will explain in depth all the features related to this laptop. You are free to leave your comment at the end of this article and we will try to answer it as soon as possible.
Elegant Metallic Design and Good Slots Distribution
Dimensions: 32 cm x 22 cm x 1.40 cm (W, L, H)
Weight: 1.2 kg
The Teclast F6 has the sleek looking metal body. The hinge has been kept smooth and the power button is made of plastic. This laptop has an excellent handle to open it and there are ports located on the left side to connect more devices to it.
Towards the right, you have a microSD card reader with the headphone jack. The manufacturer has provided the normal charging slot on Teclast F6. When you scroll to the bottom, there is an integrated SSD drive that can be swapped out in case you have an additional SSD drive.
On the left side, you have a charging light, a USB 3.0, and a Micro HDMI port. There is a USB 3.0 port also available on the right side.
Sharp Display and Multiple Viewing Angles
The Teclast F6 has a 13.3-inch display with 1920 X 1080 Full HD screen. The IPS panel provides multiple viewing angles and subtle colors. If you consider the budget, you would really appreciate the quality of the screen as it displays sharp images. Identical screen quality and dimensions to the Microsoft Surface Pro, quite the top of the line in the convertible sector.
However, if you are planning to enjoy viewing content in direct sunlight, you might have problems.
Excellent Price/Performance Ratio
The Teclast F6 laptop is powered by the Intel Apollo Lake N3450 processor. It's not very advanced, however for the price it's a very good processor.
The Intel Apollo offers 1.1GHz, up to 2.2GHz clock speed. You will get a very decent working speed, but it is recommended that you do not perform tasks like video editing, gaming, etc.
6GB RAM, 128GB Digital Storage and Intel UHD Graphics 500 Card
The Apollo Lake processor combines a 6GB DDR3 RAM to make your multitasking more comfortable and smooth.
You may need more storage space because it only has 128GB SSD storage capacity. But it is still perfect for storing documents, files, content, plus it is a fast drive that will optimize the laptop and Windows 10 operating system boot, plus different applications.
Although you should not worry, if you need more storage space, the laptop allows you to insert an additional SSD in its free M.2 slot, you can also connect an external hard drive 3.0 in one of its slots or even use a micro SD up to 128 GB.
To top it off, this laptop comes with an integrated Intel UHD Graphics 500 graphics card, which, together with the processor, RAM and Windows 10 operating system, will make an excellent combination.
Connectivity and Battery Life
The Teclast F6 laptop comes with two USB 3.0 slots, a headphone jack and external 3.5 mm 2-in-1 speakers, a Micro HDMI video output, a 128GB microSD card slot and finally a 2 MegaPixel webcam with a built-in microphone for video calls, tutorials or whatever you need.
As for wireless connections, the Teclast F6 features Bluetooth 4.0 and Wifi, to ensure a stable connection, you must have a quality router.
If you look at the battery backup, teclast F6 gives 8 hours of runtime. However, if you use it connected to Wi-Fi, you can expect the battery power to drain quickly.
The device loses almost 25% of battery every hour. You won't be able to use Teclast F6 for more than 4 hours as this is the maximum autonomy this laptop presents.
Additionally, it took about 2 hours to fully charge the 5000 mAh battery.
What Do Buyers of This Teclast f6 Laptop Think?
Undoubtedly, Teclast F6 presents an acceptable value for money. The metal body provides an elegant presentation. The battery and sound quality could be improved, but like the JUMPER EZbook X4 it offers features that any student could take advantage of at a very affordable price.
Teclast F6 has an efficient performance when compared to the data sheet of laptops of a similar range.
To read customer reviews about this laptop click on the link below.
Who Should Buy This Teclast F6 Laptop?
There is no doubt, this Teclast laptop is a very interesting ultrabook laptop, equipped with everything you need a computer that is going to be used for basic tasks and personal use, recommended to view multimedia content in full HD.
Its design, made entirely of metallic components, is an elegant equipment and draws attention for its reduced thickness and weight, its finishes are excellent and we can not put many but in that sense, a strong hinge in which you will not notice any fragility, you can put weight on it without problem, although its screen is extremely thin metal gives excellent strength and security.
Its screen, an IPS panel with Full HD 1080p resolution in these price ranges is difficult to see a screen of these resolutions as manufacturers opt to use HD panels, good display and perfect for consuming multimedia content.
Being one of the good and cheap laptops for less than 400 dollars, it definitely stands out not only for its balanced technical specifications, but also for its good and more than affordable price.
This is your laptop if… You are looking for something simple, for basic use or video and photo playback for an affordable price for less than 400 dollars.
Value for money: 8/10
Available versions: Only one, 6 GB of RAM, Intel UHD Graphics 500 card
Colors: Silver
Pros & Cons
Following are the PROS & CONS of this product.
PROS
Excellent display and Full HD resolution
Very affordable
CONS
Processor is not very powerful
Graphics card does not support last generation games
Where To Buy the Teclast F6 at the Best Price?
It's no secret that buying technology online saves time, money, and is just as safe as buying in a physical store since many online stores support your product with excellent returns.
If you've decided on this laptop, we recommend you look it up on Amazon and compare the price, as you can save a few dollars and you'll get a good warranty.
To check the updated price of the Teclast F6 on Amazon click on the link below.
Keep visiting Laptop Guide to read latest reviews and if you have any questions, feel free to leave a comment down below.