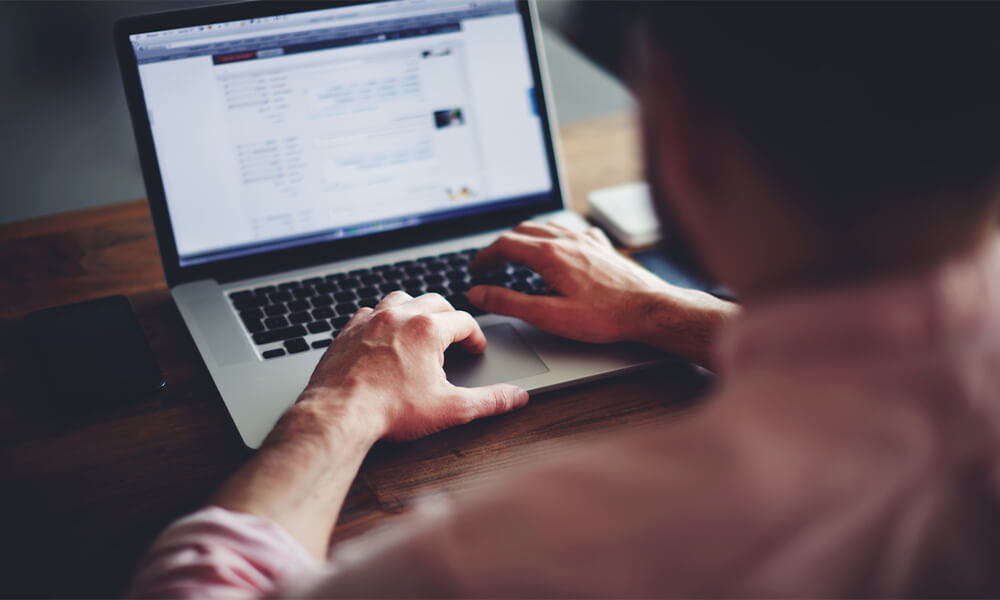 Looking for a 12-inch laptop and not quite sure where to start? Then you're in the right place.
Some of the main aspects to consider when buying a laptop from 12″ are
1- Your budget: cheap, mid-range, expensive
2- Your needs: touch screen, 2 in 1 convertible, good battery, fast and powerful
3- Your favorite brand: Lenovo, HP, Acer, Microsoft, Apple, Medion, Teclast, Asus etc.
12-inch Laptop Comparison
| Ranking | Name | Best Feature | Current Price |
| --- | --- | --- | --- |
| 1) | Microsoft Surface Pro 7 | 8GB RAM & 128GB SSD | Price On Amazon |
| 2) | Teclast 2 in 1 X6Pro | Intel HD Graphics 515 | Price On Amazon |
| 3) | Medion E2291 2-in-1 Convertible | Intel Celeron N4000 processor from 1.1GHz to 2.6GHz | Price On Amazon |
| 4) | Acer Spin 1 | Battery Life Up to 12 hours | Price On Amazon |
In this section, we show you a comparison table with some of the best 12 inches laptops.
In order to elaborate this comparison, we have consulted websites specialized in laptops and we have asked the readers who had bought a laptop of these dimensions in the last months.
We have chosen the best 12″ laptops: the one we consider to be the best are the ones with the best quality/price ratio and the most economical of them in case you don't want to spend a lot of money.
Without any further ado, and without any rolls that you might not be interested in, we present you the famous list with all the details, technical characteristics and important points to consider related to each laptop we shortlisted:
12-inch Laptops Review
1) Microsoft Surface Pro 7
Summary of technical details of Microsoft Surface Pro 7 are as follow:
Processor: 10th Generation Intel Core i5-1035G4 1.1 GHz processor
LPDDR4X RAM 8GB
Capacity: 128GB SSD Solid State Disk
Intel Iris Plus Graphics Card
12.3-inch Ultra High Definition (UHD) 2736×1824 pixel touch screen
Windows 10 Operating System
Battery Life Up to 10.5 hours of autonomy based on typical use.
Weight Weighs only 775 grams
See Also: Best 11 Inch Laptops
Pros & Cons
Following are the PROS & CONS of this product
PROS
It is an ultra-slim and lightweight laptop that weighs less than 1 kg.
It offers 3 modes of use: Portable Mode, Study Mode (with the pen for Surface) and Tablet Mode.
Unique laptop built with top quality materials and the latest technology on the market.
Very versatile for any task and with the best connectivity thanks to its USB-C and USB-A ports.
CONS
The price: Something expensive and not suitable for all pockets.
It does not include by default the Type Cover (the case with keyboard).
2) Teclast X6 Pro 2 in 1
Following are the features and specifications of Teclast 2 in 1 X6PRO laptop.
Processor Intel Core M Dual Core processor with a base frequency of 2.2 GHz
8GB RAM memory
Hard Drive Capacity 256GB SSD
Intel HD Graphics 515
'IPS touch screen with 3K resolution: 2880 x 1920 pixels. It has a narrow border and a screen density of 275 ppi.
Operating System Windows 10
Battery Life Up to approximately 8 hours
Weight Weighs only 860 grams
See Also: Best 13 Inch Laptop
Pros & Cons
Following are the PROS & CONS of this product
PROS
It is the best portable 12" laptop with one of the highest quality/price ratio on the market.
2 in 1 Convertible: The X6PRO is a laptop and tablet at the same time. It has a great detachable magnetic keyboard that can be put on and taken off quickly.
Excellent long life battery of 30,000 mWh. It features a quick charge system (USB-PD) based on the USB Type-C interface used by Apple MacBooks.
Metal body weighing less than 1kg and only 8.5mm thick.
CONS
As in most cases, the keyboard of this laptop is sold separately. However, in this case, the quality of the investment is guaranteed and the price is much lower than that of the Microsoft Surface.
3) Medion E2291 2-in-1 Convertible
Following is the summary related to features and specifications of the Medion E2291 laptop.
Intel Celeron N4000 processor from 1.1GHz to 2.6GHz in Turbo mode
RAM memory: 4GB of RAM memory
Capacity: 64GB SSD hard disk easily expandable
Integrated Intel Graphics HD card
11,6″ 1366 x 768 pixel HD LCD touch screen, 360º flip-top
Windows 10 Operating System
Battery Life Up to approximately 6 hours
Weight 1.4 kg
See Also: Best 14 Inch Laptop
Pros & Cons
Following are the PROS & CONS of this product
PROS
Excellent lightweight and basic 12" laptop for basic use: work with Word and Excel, surf the Internet.
Its price is practically unbeatable.
Free license of Office 365: Word, Excel, PowerPoint, Outlook.
Expandable laptop: it is possible to add more memory and an SSD or SD card to expand its storage capacity.
Great connectivity: HDMI output to connect to a TV, 2 USB ports and 1 USB-C port.
CONS
The components of this laptop are designed for simple tasks. You will not be able to play video games or perform tasks that require large resources.
4) Acer Spin 1
Following is the summary related to technical details of the Acer Spin 1 laptop:
Intel Celeron N4000 DualCore processor 1.1 GHz to 2.6 GHz
RAM memory 4 GB RAM memory
64 GB SSD Hard Drive Capacity
Graphics card Intel UHD Graphics 600
11.6-inch LCD Multi-Touch IPS screen with HD resolution of 1366 x 768 pixels
Windows 10 Operating System
Battery Life Up to 12 hours of battery life according to Acer's data sheet
Weight 1.2 kg
See Also: Best 15 Inch Laptop
Pros & Cons
Following are the PROS & CONS of this product
PROS
Portable with an ultra-slim design of only 14.1mm for incredible mobility.
Convertible 2 in 1 thanks to its 360º hinge that allows you to enjoy your laptop in 4 different ways: tablet mode, traditional laptop mode, screen mode or store mode.
Designed to last all day long thanks to its low consumption processor and its large battery.
It has 2 front speakers for greater sound clarity.
CONS
This model belongs to the Acer Spin 1 series and therefore does not support Acer Stylus active pen technology.
Although it is a very correct laptop for most users, keep in mind that if you are looking for a laptop with a little more power you should prioritize one of the previous models.
Do You Want To See More 12″ Models?
Are you looking to see more 12-inch laptops and want to access the entire catalog of small laptops?
Stop wasting more time searching in physical stores with little stock and high prices and access the largest laptop catalog available using out link.
Guide To Choose a 12″ Laptop
The laptop market is really very large and constantly changing. The 12″ laptops have lately become one of the most popular and demanded laptops by the users.
That's why you will surely wonder:
How to choose a laptop?
Which model should I buy?
Is it better to buy a 12-inch laptop or should I buy a different size?
What are its advantages and disadvantages?
The main advantages of buying a small laptop are basically its lightness and its mobility.
In the same way that buying an 11-inch laptop is very similar to buying a tablet in terms of performance, when it comes to buying a 12-inch one things vary.
Although there is only a single inch of difference between the two segments, the specifications of both laptops vary significantly.
As for the inconveniences of buying one of this size, you should know that when you buy a laptop with the same technical characteristics as a slightly larger laptop, you will end up paying an extra cost.
If you check the technical features of 13-inch or 15-inch laptops, you will find that you will easily find models with better processors, a bit more RAM and a larger storage capacity.
And all that with a very similar or even sometimes lower price.
So, a laptop from 12″ with a light and compact design that has the same technical characteristics as a larger laptop, will be more expensive.
See Also: Best 17 Inch Laptop
However, the fact that it is much lighter and easier to take from one place to another is a highly valued aspect and appreciated by consumers of this type of laptop.
12″ Notebook Sleeves
Did you just buy a laptop and are you looking for a sleeve?
If you are going to take your laptop anywhere (travel, library, university etc.), surely you will be interested in buying a sleeve, case or briefcase to protect your new laptop from any bumps or scratches.
Here are some of the best-selling laptop sleeves that we recommend.
Click on any of them and you will see that these products are very popular and have thousands of opinions, most of them very positive.
Keep visiting Laptop Guide to read latest reviews and if you have any questions, feel free to leave a comment down below.
References
https://www.colourmylearning.com/2015/07/best-12-inch-windows-tablets/