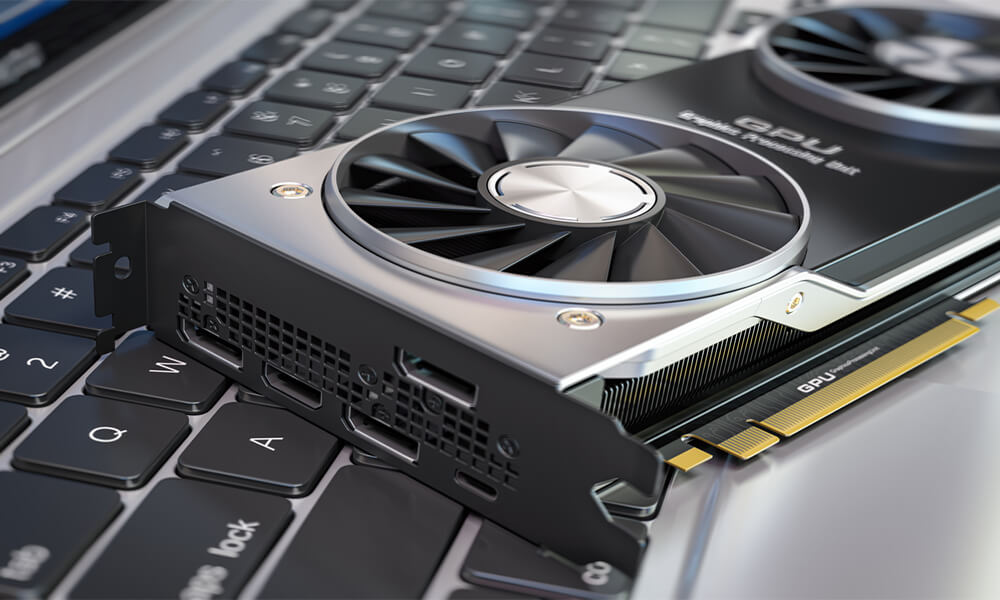 Improving the graphics of your laptop with an external graphics card has become the most popular and affordable solution of the moment, as it offers excellent graphics processing performance on laptops.
In this buying guide I will show you the key points and features that you should take into account, taking as a reference the quality of each model.
This is with the purpose of making a 100% safe and reliable purchase, so you will not suffer disappointments at the time of delivery and use of your graphics card.
At first glance, it seems that the models shown here are only very elegant boxes; but empty. Let me tell you that inside these shells is installed the graphics card that will help you improve the performance of your laptop and at the same time, an excellent improvement in your graphics.
Before mentioning what makes each of these graphics cards stand out, it is important that you know what you should take into account before making your purchase, and the characteristics of each one of them.
So take note of what is mentioned here, because your investment depends on it.
External Graphics Cards Comparison
Ranking
Name
Best Feature
Current Price

1)

Razer Core X Chroma
Internal power supply
700 Watts
laptop power delivery
Up to 100 Watts via USB-C

Price On Amazon

2)

ASUS Rog XG Station 2
it has a 600W power supply, 80 Plus Gold certified

Price On Amazon

3)

Razer Core X
It supports graphics cards up to 3 slots thick, which is excellent for larger models.

Price On Amazon

4)

AKitio Node
It has a dimension of 428 x 227 x 145 mm, ideal for all types of graphics cards

Price On Amazon

5)

Akitio Node
This cabinet can accommodate a graphic 6.7 inches wide and 12.6 inches long, ideal for those cards with coolers.

Price On Amazon
What Is an External Graphics Card?
To better understand the concept of what an eGPU or external graphics card is, we must take into account that it is not only a card that works outside our laptop. An eGPU is a set of hardware formed by a normal graphics card and electrical components, they are connected to the PCI Express port and a power supply to give power to the graphics card, these accessories, together are assembled to a box, as if it were a CPU of a desktop computer.
See Also: Laptop Case Review
Basically the box will have a piece of the motherboard with a PCI-Express slot and everything necessary to establish communication with our laptop. Although it is clear that instead of having the typical front bus where the data travels to the CPU, in this case we will have a wired interface to the port of the laptop.
This box in turn has integrated all the necessary connections to power the graphics card and to connect it to a laptop. It is usually via the USB Type C connector with thunderbolt 3 technology, which we will see later.
Usually these boxes or docks have two ports to function, this is because the laptop port is not enough to send the necessary power and make everything work together, plus the battery would run out easily.
See Also: Laptop Tables Review
Function of the External Graphics Card
As soon as we connect the graphics card to both the power supply and the laptop port, the information and instructions of the graphics are automatically passed to the eGPU station, thus freeing our laptop from the graphics processing that was handled by the CPU and its internal graphics chip.
Of course, for this to be necessary, the laptop will need to have a port that is compatible with the eGPU connection technology, otherwise the graphics will not work. This feature is an impediment to graphics cards being used in older laptops, as they do not have the Thunderbolt 3 interface under a USB-C port.
External Graphics Card Connections
Today's external graphics cards feature the Thunderbolt 3 connection interface, currently the fastest port available on a notebook, reaching a total of 40GB per second on a single connection, as well as implementing DisplayPort video for displays up to 5K.
It provides an additional 100W of power to the devices connected to them, something very interesting that would be of great help to connect an external hard drive. The Thunderbolt 3 interface is mostly linked to a USB 3.1 Type-C port, typical of today's Max-Q design notebooks.
See Also: Laptop Cooling Pads Review
Another aspect of this port is that in most laptops that have it, it is used for charging, i.e. if we connect the GPU there, it would also be charging the laptop simultaneously.
If you thought that this is all, let me tell you that it is not so, because some manufacturers take the opportunity to introduce other types of ports such as Gigabit Ethernet or USB 3.0, this is compensated for because part of the available connectivity of the laptop is lost. In these ports you can connect your mouse, keyboard and many accessories without any problem.
Compatibility
First of all, you should always keep in mind that not all external graphics are available for all laptops, this is something you should know before buying a laptop of this type. But all is not lost, for example; Windows 10 has excellent compatibility for this type of hardware.
In the case of MacOS X for AMD RX 560, 570 and 580 graphics. It should be noted that the most frequently used laptops with an eGPU are precisely the MacBook and MaxQ, this is because they are somewhat scarce in expansion due to the size.
See Also: Laptop Mice Review
I would not like to ruin your illusion, but having a port with Thunderbolt does not always ensure great compatibility, as this port must be able to provide sufficient power, ie; that the laptop is loaded on that port. On other laptops that need the full power of the Thunderbolt available, the processing capacity is likely to be limited, as the PSU does not have enough power allocated for charging.
That's not all, as the cable also has a lot to do, as for best performance and data connection, its length should be no longer than 50 cm. Therefore, the eGPU box must always be very close to the laptop, and the Thunderbolt firmware must be updated to at least version 16.
With this version, the laptop will be suitable for working in conjunction with an external graphics card, AMD and NVIDIA cards have all the necessary compatibility, although they are not fully optimized. With these solutions from the graphics card manufacturers, all the power will be redirected to the connected display, in this case the laptop itself.
See Also: Laptop Speakers Review
Previously, in previous versions of GPU boxes there was a firmware H2D or Host to Device bug, causing the bandwidth to be limited to 1000 Mbps. This has now been fixed so this is no longer a very common problem and is not very relevant to your purchase.
Finally, if your laptop has an eighth generation CPU, it will have a better optimized interface, since the processor has a very low power consumption and higher processing capacity.
What You Should Consider When Choosing an eGPU
Now that you know what an external graphics card is and how it works, its connections and more. Now it is your turn to see what suits you. If you have ever taken a dip in the digital markets, you will have noticed that there are a lot of models. For this; I show you the key points to choose an excellent graphic and your investment will be the best.
Extra Connections
The aspect you should check in the specifications is how many extra connections the box has. There are some models that have up to 4 USB ports, others that only have Thunderbolt 3 for graphics connection. It all depends on whether you want a case that just does its job or one that has more connectivity possibilities, this will be reflected in your pocket.
See Also: Laptop Chargers Review
It is important that the box that you are about to acquire offers you the power of 100W. Something very important for laptops that base their battery charge on this port, in this case, if you should choose an eGPU that provides the necessary power for the laptop via Thunderbolt, otherwise, the processing performance will be affected.
Power Supply
In this case, the manufacturer will specify how much it is, as well as the recommended cards to be installed. With today's technology, it is very rare that you will find cards with huge power consumption, some ASUS graphics cards tend to consume 350 to 400W. In any case, a case with a 500W power supply would not be a problem to connect any model of graphics card.
Case Size
Always keep in mind that the larger the size, the lower the mobility capacity, since this equipment is used for laptops, this does not mean that you only look at the size of the box, as some manufacturers have smaller versions that offer the same features as a larger one.
Not because it is elegant and very illuminated, it means that it is the best, these lights and illuminated logos are just something aesthetic, a luxury that probably will generate a higher power consumption, something unnecessary, but if you want your graphics and the box to have a striking touch, they are an option for you.
See Also: Laptop DDR4 RAM Review
When To Buy an External Graphics Card
An external graphics card is fine when you have a laptop that is new enough to implement Thunderbolt. Also, this laptop we have will not have a dedicated GPU, otherwise it wouldn't make sense to buy such equipment.
Usually, NVIDIA or AMD Radeon graphics cards have dedicated graphics, although other brands are also good options. Of course, if you do not have a desktop computer and you want to use your laptop for gaming, it will be the right choice to form a gaming laptop.
Keep in mind that an external graphics card will not offer the same performance as a desktop PC, NEVER, the more powerful the graphics card you buy, the more average performance you will lose, but of course, the more graphics power you will have.
See Also: Laptop Stickers Review
External Graphics Cards Review
Now, without further ado, it is time to analyze the list of the best external graphics cards on the market, remember that they may seem like simple empty boxes, but inside them is incorporated the graphics card that will give you the best experience of your life:
1) Razer Core X Chroma
The Razer brand, a global leader in lifestyle for gamers, brings to you its new external graphics case, the Razer Core X Chroma, which has been improved and launched with new and improved features, as it now includes an excellent 700W power supply, USB and Gigabit Ethernet ports, as well as a stylish Razer Chroma lighting.
See Also: Laptop External Optical Drives Review
It is designed to work with a wide variety of Windows laptops and Macbooks that have Thunderbolt 3 connection, thanks to its features, it will provide gamers and designers in mobile environments, to take advantage of the graphics processing power at the same level of a desktop computer, with the mobility factor included.
This will allow you to enjoy your most demanding games and at the same time, create multimedia content at amazing speeds.
Windows 10 laptops require a Thunderbolt 3 connection with support for external graphics and the latest Windows RS5 upgrade.
Mac laptops require a Thunderbolt 3 connection, as well as the macOS operating system with High Sierra 10.13.4, using compatible AMD Radeon graphics.
To enjoy the benefits offered by Razer Core X Chroma, simply install your previously purchased graphics card (desktop PCIe), either NVIDIA GeForce RTX, GeForce GTX or AMD XConnect, Radeon and Radeon Pro graphics.
See Also: Laptop Replacement Batteries Review
Razer Core X Chroma is the most versatile external graphics box on the market, because in addition to its USB and Ethernet connections, it is also capable of housing up to 3 graphics cards in its slots. Its 1/0 hub offers 4 USB Type A connectors and a Gigabit Ethernet port, in order to reduce cable management.
In addition to this, its dual-chip Thunderbolt design is capable of effortlessly handling graphics data as well as peripheral management, all through a single Thunderbolt 3 cable.
Its ATX power supply has been upgraded to 700W, and is capable of providing power to graphics cards that require high power demands, plus Razer Core X Chroma can recharge USB-C laptops up to 100W via the included Thunderbolt cable.
Its aluminum shell is equipped with 2 fully customizable lighting zones, available with up to 16.8 million colors, which provide an immersive gaming experience, you as a gamer will enjoy environmental effects that synchronize with every action and event on your screen.
Its chassis has perforated sides and cooling fans for fast heat dissipation along with optical thermal performance.
See Also: Laptop Stand Reviews
An excellent case that will give you a unique gaming environment and great experiences.
2) ASUS Rog XG Station 2
The ASUS brand has renewed its station for external graphics cards, this version XG Station 2, one of the most impressive eGPU with Thunderbolt 3 connectivity in terms of design that you can find. Of course it is not the cheapest, the brand has remained one of the best in the market.
This cabinet is one of the best currently, its matte black sides are adorned with various drawings that simulate an electrical circuit, in turn, have various ventilation holes in order to improve the efficiency of all its elements.
Its central opening allows you to completely expose the installation area of the graphics card. This is something very simple, has lighting, ASUS has chosen to use a red plasma tube. The best way to create your perfect duo is with graphics of the same brand.
On the other hand, it has a 600W power supply, 80 Plus Gold certified, capable of supplying 100W of load on the Thunderbolt 3 connector for laptops. This will allow you to install any graphics card, in a matter of seconds.
The connectivity is incredible, as it now has 4 USB 3.0 ports, a Gigabit Ethernet connector and a USB type B. But that's not all, because if you connect the Thunderbolt 3 next to the USB type B, the random read transfer speed will be doubled and the write speed is 1.8 times faster.
The measurements of this cabinet are 456 x 158x 278 mm with a weight of 5.1 kg, it is compatible with NVIDIA, AMD, and Raedon graphics cards. It really is compatible with almost all the available models on the market.
See Also: Laptop Solid State Drive Reviews
A cabinet cataloged as one of the most advanced on the market, if you still do not have a graphics card to insert in this cabinet, I recommend you visit the link below, in which you will find the perfect model.
3) Razer Core X
As I mentioned before, Razer is one of the great manufacturers of high performance eGPUs. In this case we are again impressed with its 168 x 374 x 230 mm cabinet dimension, besides being made of aluminum, already includes the power supply, all this together manages to acquire a weight of 6.48 kg, a somewhat high weight and by default does not give you much portability.
If we talk a little more about its design, we can say that it is a very clean-looking configuration without extra connectivity, in addition to Thunderbolt 3 and the ports available to the graphics card you install. It has plenty of side holes, which provide great ventilation.
This cabinet is ideal for installing those graphics cards that have liquid ventilation d up to 120 mm, or models that have 120 mm fans. It supports graphics cards up to 3 slots thick, which is excellent for larger models.
Its power supply is nothing less than 650W, with the capacity to power cards up to 500W, likewise it provides 100W in the Thunderbolt connection to recharge laptops compatible with this interface.
It is compatible with Razer Blade, Stealth and Pro laptops, although it can also be used in Thunderbolt 3 compatible laptops and support for external graphics.
See Also: Laptop External Hard Drive Reviews
If we talk about compatibility, it is ideal for graphics cards such as the NVIDIA GTX 700, 900, 1000, GTX Titan V and X, AMD in various models. If you are not sure about the compatibility with any graphics card model you intend to purchase, you can visit the official site for more details.
If you still can not find the graphics card to form your perfect set, you can visit the link below where you will find the models compatible with this cabinet.
4) AKitio Node
In this case, I will mention a manufacturer that is not well known, however that does not mean it is bad, AKitio is a company dedicated especially to manufacture elements or laptop accessories and I must emphasize that they are very good.
In this case, they bring for you; a cabinet for eGPU with Thunderbolt 3 connectivity, you may have noticed that it is not something different, it is a case made of SECC steel, in the same style of an everyday CPU. On the front it has a mesh panel that allows air to pass through for better cooling of the power supply and graphics.
See Also: Laptop USB Fan Reviews
It has a dimension of 428 x 227 x 145 mm, ideal for all types of graphics cards, if we talk about portability and compare to other models, this cabinet has a front handle for transport.
The integrated power supply has a power of 400W, enough to power most graphics cards on the market. The main detail is that it only provides 15W to recharge a laptop on the Thunderbolt interface, in addition; it has an internal fan to cool the system.
In terms of connectivity, it does not have USB 3.0 ports, only the connectors of the graphics card are available. It is compatible with AMD Radeon RX Polaris, NVIDIA GTX 1000, NVIDIA Cuadro, NVIDIA RTX, these models for Windows 10, in the case of MacOS; it is only compatible with RX 570, 580 and ProWX 7100 cards. For more compatible graphics cards, you can check the product specifications.
If you still can not find a model that you can adapt perfectly to this cabinet, I recommend you visit the link below to find the graphics card you need.
5) Akitio Node
Once again Akitio shows us one of its graphics card enclosure models, compatible with Windows 10 and MacOS. It has Thunderbolt 3 connection, inside this cabinet you can connect a PCIe x16 graphics card with up to 400W of power, ideal for converting your gaming laptop.
See Also: Laptop Backpack Reviews
This cabinet can accommodate a graphic 6.7 inches wide and 12.6 inches long, ideal for those cards with coolers. In addition; it has a full mesh front, made entirely of aluminum.
With a dimension of 42.8 x 14.5 x 22.7 cm and a total weight of 3.6 kg, ideal for good portability and excellent handling.
The rear I/O supports dual-slot cards with Thunderbolt 3 connection just below. The circuit board includes 75 Volts of power supply power at the top, which allows for additional power through two 8-pin connections outside of the supply itself.
The front houses a 92mm fan to drive airflow to keep the graphics card well cooled. This incredible cabinet has been tested to work perfectly with NVIDIA and AMD graphics cards.
It should be noted that for this cabinet and graphics to work properly, your laptop needs to support Thunderbolt 3 technology and at the same time, external graphics cards.
It includes the Thunderbolt 3 cable 50 cm long, although it should be a little longer to move the cabinet far enough away from the laptop, these features result in one of the cheapest Thunderbolt 3 GPU solutions on the market.
See Also: Laptop Graphics Cards Reviews
If you are about to purchase this cabinet but still do not have the graphics card, I recommend you visit the link below to find the right model.
Frequently Asked Questions (FAQs)
Q: What if My Laptop Does Not Have a USB 3.0 Port?
Just because your laptop has the port does not mean that any graphics card and enclosure will work, you must make sure that your laptop is Thunderbolt 3 compatible and accepts external graphics, otherwise, this add-on will not help you.
Q: Do These Cabinets Already Include the Graphics Card?
They do not include it, this is with the purpose that you place the graphics card according to your needs, the cabinet offers you the facilities so that you can install it without complicated processes and enjoy a great image quality in a matter of minutes.
Q: Why Don't Some Models Have Additional USB Ports?
Usually, the cabinets without additional ports are the cheapest ones, they are only designed to feed the graphics card and in some cases, the fan. This is not to say that they are bad, they are simply built to perform their task.
Q: Why Are They Bigger and Heavier?
Because they have the power supply inside, which is the heaviest part, in addition to the manufacturing material, which is a factor that also influences and in addition to this, the graphics card, which is larger and usually covers a large part of the cabinet.
Keep visiting Laptop Guide to read latest reviews, news related to upcoming laptops and more.
References
https://www.hp.com/us-en/shop/tech-takes/how-to-set-up-external-gpu
https://www.makeuseof.com/tag/everything-need-know-external-gpu/
https://lifehacker.com/should-i-buy-an-external-graphics-card-if-my-laptop-can-1844405307