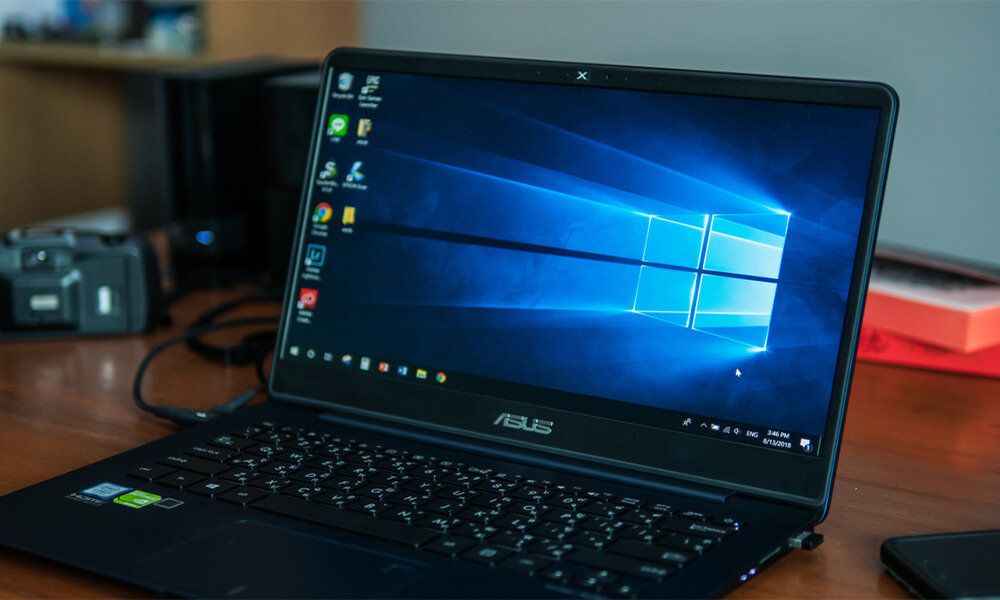 With the wide selection of products available in the market, we have a type of laptop that for many goes unnoticed. These are laptops without an operating system. As their name suggests, these laptops do not have an operating system. So they are an option that gives the user many possibilities of configuration and customization. However, there are also options reserved for more knowledgeable users.
Therefore, there may be quite a few users interested in buying a model of this type. Below we leave you with a selection of laptops without an operating system that we shortlisted to compare with the best models.
First we leave you with this comparison of laptops without an operating system in which we show you the most important specifications of the most remarkable models on the market. In this way you can get an approximate idea of each of these models. After the table we will make an in-depth analysis of each of them.
See Also: Choosing Industrial Design Laptops
Laptops without OS (Operating System) Review
Now, we move on to an in-depth analysis of each of the laptops we shortlisted. In this way you have more information about each model and its operation. Information that will help you choose the one that best suits your needs.
1) Lenovo Ideapad Y540
Lenovo is a brand that has managed to carve out a niche for itself in the computer market. They have done a great job and left us with quality models. So it is a firm that guarantees a good performance in their laptops. In addition, they have also been encouraged to launch laptops without operating systems like this one. It has a 15.6-inch screen. A large size and ideal for consuming multimedia content and also for work.
See Also: Choosing Photo Editing Laptops
Inside we get an Intel I7-9750HQ processor, which offers good performance and low power consumption. This model of Lenovo possesses a RAM of 16 GB. Perhaps a figure that makes that in some occasion it can stay a little short, but that for a normal use of the portable one it should not suppose any problem.
As for the storage there are no problems, since we have 512GB in SSD. Enough space to store videos, movies, images or work documents. It must be said that it does not have a CD/DVD reader, a detail to be taken into account.
It is a powerful laptop, which works very fast. Something that users value positively. Perhaps it is a bit heavy for its size, as it weighs just over 2 KG. Although this is not an impediment when having to transport it comfortably. In addition, this model of Lenovo has a fingerprint sensor that allows you to access the computer more quickly. A quality equipment, powerful and very complete.
See Also: Choosing Live Streaming Laptops
2) Lenovo Ideapad 330-15
Secondly, there is another Lenovo model. This laptop also has a 15.6-inch screen. A big size and very versatile. Since we will be able to see any type of multimedia content without problems. Besides being able to work with total comfort with it. In addition, it is a quality screen that offers great color treatment. Again the RAM is 8 GB. But that should not be a big problem in its normal operation.
The storage is 500 GB. So the user has more than enough space to be able to save all kinds of files. This is a laptop that works quickly and is ideal for use in offices or students. Since it allows us to carry out organizational tasks, edit documents without any problem. Also if you are looking for a traditional home laptop is a good option to consider.
This model has a weight of 2.2 kg, is not the lightest on the market, although this weight does not give problems when transporting the computer. It should also be mentioned that this laptop has several USB and HDMI ports.
See Also: Choosing Laptops for College Students
Something important to take into account when you want to install an operating system on it. Since it can be a limitation for the user. The laptop also has a non-removable but easily interchangeable battery. A complete computer, which works well and offers great value for money.
3) MSI WF65
Thirdly we find this model of MSI brand that surely many of you know. It is a laptop that attracts immediate attention because of the lighting on its keyboard. Something that makes it ideal for gamers.
The screen has the same size as the previous models, that is, 15.6 inches. Although it stands out especially for its combination of RAM and internal storage.
Because this laptop has 16GB RAM and 1TB storage in the form of an SSD hard disk. A large capacity RAM that provides a smooth user experience and helps the computer to work very quickly. It also has a good processor.
See Also: Choosing 2 in 1 Convertible Laptops
So we are facing a laptop that stands out from the rest in terms of power and good performance. Besides being one of the best options for gamers within this category of laptops without an operating system.
This laptop has a weight of 3.5 kg, so it is identical to the two models in the list we have mentioned before. It has several USB and HDMI ports that we can use, especially important for the installation of an operating system. Because this model does not have a CD reader.
The laptop's lighting is very striking, although it is good to know that it only lights up in white. A powerful, fast model that is a complete option for those who want a laptop to work and play with.
4) HP Pavilion 14
If there is one brand par excellence within the notebook market, it is HP. A firm that has the support of the users. Because its models are a guarantee of quality. Besides, we also have laptops without operating systems within its catalog.
This model also has a 14-inch screen. A good size to work, play or watch movies. It is an option that stands out for its power. Besides a great combination of RAM and storage.
See Also: Choosing Interior Design Laptops
Inside we expect a RAM of 8 GB and a storage of 512GB SSD. So it is a laptop that gives us a very fluid experience of use. In addition to having plenty of storage space available.
The quality of its screen is an aspect that must be highlighted, since it offers a great resolution. Ideal if we are watching movies or playing games. It helps to improve the user experience.
In addition, the laptop's keyboard has green lighting that we can use and turn off when we want in a simple way.
The battery is an important aspect in this model. It lasts about 8 hours with normal use of the laptop. So we can work normally without the need to charge it. This is something that gives us peace of mind, especially in case we forget the charger.
It is a very powerful laptop, possibly one of the most powerful in this comparison. Besides being a complete and versatile option. Since it offers great performance both when working and playing.
5) MSI Stealth
We finish this list with this laptop from a brand that many of you know. The second of the brand in this comparison. It is a laptop with a 15.6 inch screen. Just the same size as the rest of the laptops on the list. A screen with a good resolution, which helps a lot when playing games or watching movies. It is a good laptop for gamers.
See Also: Choosing Music Production Laptops
This model has 32 GB RAM, the largest in the comparison, and a 1 TB hard disk storage plus a 1 TB SSD. So it offers us a very fluid use experience. Besides having a lot of space to store all kinds of files in it.
The fact that it has so much RAM allows us to use it quite intensively and to be able to use it to play. An activity that usually consumes more resources. But in this case we are in front of a laptop that stands out for its power and good performance.
See Also: Choosing 3D Modeling Laptops
It is also worth mentioning that this model has many ports, both USB, HDMI or card reader. So the user has many possibilities in this case. Although, this computer does not have a CD/DVD reader. Something that plays as a limitation when wanting to install an operating system.
It is not a very heavy model, something less than 2 KG. So its transport is quite comfortable. In this case, the keyboard has seven color lighting. A powerful model, which gives a good performance and is the best if we are looking for a gaming laptop.
Advantages of Buying a Laptop Without an Operating System
More and more users are betting on buying a laptop without an operating system. There are several reasons for this decision. Since this type of laptop has a number of very important advantages. Therefore, we have summarized some of the main advantages of laptops without an operating system.
See Also: Choosing Programming Laptops
Price
Possibly the most important and reason why many users bet on this type of laptop. Since the absence of the operating system makes them a much cheaper option. Their prices are notably lower than those of normal laptops on the market.
Therefore, you save a lot of money. Moreover, in many cases the user does not even have to spend money to get the operating system.
Configuration and Customization
This type of laptop is like a canvas. The user has all the power to decide what he wants on the laptop and what he doesn't. Therefore, they offer the user many options when it comes to configuring it as they wish.
See Also: Choosing Business Laptops
There is nothing that comes installed as standard. So you save a lot in terms of bloatware. The user installs what they want and considers necessary on the computer.
Freedom
This is an advantage closely related to the previous one. Since the user is the one who decides which operating system to install. It is something he chooses himself because he thinks it is convenient.
In addition, this absence of an operating system allows you to explore many more options. So you get out of the normal and the rigidity that a traditional laptop offers you.
See Also: Choosing Architecture Students Laptops
What Happens if I Buy a Laptop Without an Operating System?
Usually, laptops come with an operating system installed by default. The operating system that almost all laptops have installed is Windows, but there are also options with Linux pre-installed or those from Apple, which use macOS.
Laptops with a pre-installed operating system cannot do so without paying for the license, which means that they are a little more expensive than laptops sold without any operating system.
But what happens if I buy a laptops without an operating system? We already know that we will pay less because we will save the money for the license, but we will also face these inconveniences:
See Also: Choosing Ultrabook Laptops
Logically, we won't be able to do anything if we don't install an operating system. For new users who have never installed an operating system, buying an empty computer in this sense is not the best option.
We will have to look for the operating system that we want to install. This point seems the same as the previous one, but it is not. We can choose practically any Linux distribution and it will work correctly, and the same can be said of Windows 10 if we have an installation CD.
Something might not go as we expect after the installation. Although modern operating systems make all the hardware work, it is likely that there is something not working, most commonly the HDMI connection. In some cases, the problem is fixed by finding and installing the official driver of our internal component.
See Also: Choosing SSD Laptops
How To Install an OS to the Laptop Without Operating System
In these cases, it depends on the operating system you are going to install. If you end up choosing to install Windows 10 on your laptop, the process is not too complicated. What users have to do is download the ISO of Windows 10.
See Also: Choosing Affordable Laptop
This ISO is available on the company's website. We have to transfer this ISO to a USB stick and then insert the USB stick into the computer to be able to run it on the computer. Therefore, we run this Windows 10 ISO next and the installation process should begin. The user will not have to do much more, just follow the steps that the process is marking.
One step that usually gives problems is when requesting the product key. Since there are cases in which omitting this step is achieved without problems installing Windows 10. Although in theory only users who go from previous versions of the operating system can do so without a license.
See Also: Choosing Small Laptop
Therefore, in many cases it is necessary that you end up buying a Windows 10 license before starting this process. Licenses are available at Microsoft's own store. But try to carry out the process several times before you have to resort to buying a license.
In case you are thinking of installing Linux, the process is identical. You must download the ISO of the most recent version available and follow the steps indicated by the process. It is usually intuitive and there are also manuals available to help users install this system on their laptop without an operating system.
See Also: Choosing Linux Laptop
Can I Buy a Laptop Without an Operating System and Ask a Technician To Install It?
Sometimes, yes you can. The store that sells us the laptop can offer us the possibility of installing the operating system on a laptop that is initially sold without it, but here we will find a couple of problems.
See Also: Choosing 4k Laptop
The first and clearest is that we are going to lose the main advantage of buying a computer without an operating system, i.e., savings. What we are going to save with the license is going to be charged to us by the technician, and maybe more if you add the labor to your bill.
On the other hand, the technician can behave well and charge us less, which would allow us to continue saving some money, but we cannot rule out the possibility that what he has in his possession is a pirated operating system.
See Also: Choosing Lightweight Laptop
In this case, we could have licensing problems in the future. Be that as it may, it is not the best idea to ask a technician to install an operating system on a laptop that comes without it.
Keep visiting Laptop Guide to read latest reviews and if you have any questions, feel free to leave a comment down below.
References
https://answers.microsoft.com/en-us/windows/forum/windows_10-win_licensing/laptop-without-operating-system-how-can-we-get-out/4eb62d7a-5cd3-4241-8294-81552e28fd45
https://www.quora.com/Which-is-the-best-laptop-without-OS
https://laptopwithlinux.com/laptop-without-windows-operating-system/