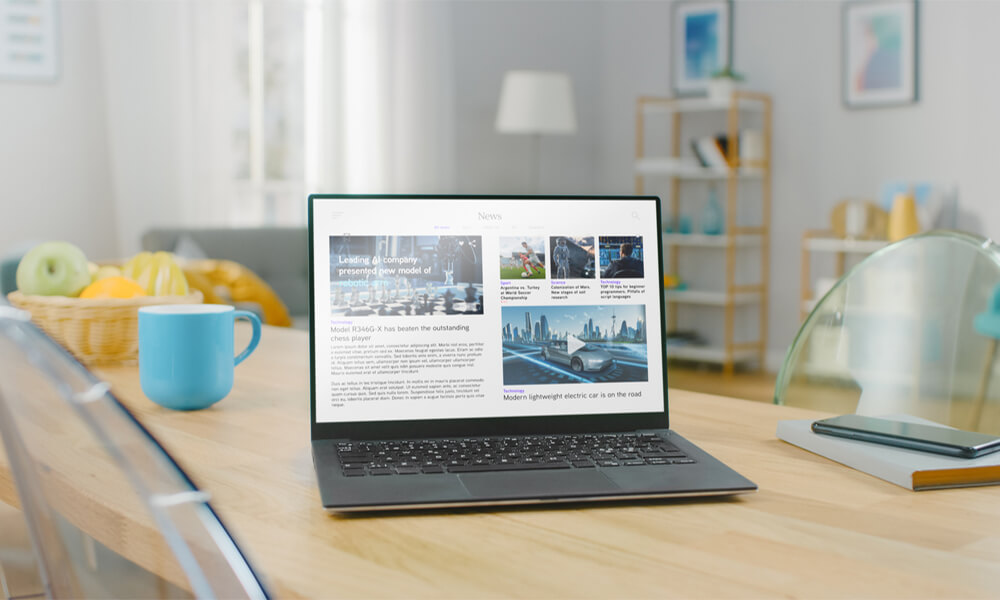 If you've come to this post, you're probably after a modern laptop that you don't want to spend too much money on. Here you will find a series of ultrabooks and a series of fantastic notebooks that will be very useful for your search.
All the models we have included in this article meet all the necessary requirements to be able to carry the "ultrabook" brand. These requirements are to be solidly built without losing portability, to include the latest Intel hardware, to be powerful enough for everyday use and to have a battery with an autonomy of more than five hours without recharging.
You have to be aware, however, that the more you lower your budget, the more you will have to give up, such as quality, weight, screen quality, some features or performance. But hey, no laptop is perfect, so if you are looking for an affordable ultrabook, you will have to give up certain things and choose the one that best suits your needs, tastes and budget.
Best Ultrabooks Comparison
With this in mind, let's take a look at the best cheap ultrabooks on the market. In the following comparison table you will find some of the most recommended ultrabooks for their quality/price ratio, portability, weight and performance.
| Ranking | Name | Best Feature | Current Price |
| --- | --- | --- | --- |
| 1) | Lenovo Yoga c740 | Full HD with 1920×1080 pixels resolution & 4-5 hours battery backup | Price On Amazon |
| 2) | Acer Swift 5 | 8 GB of RAM and a 512GB SSD | Price On Amazon |
| 3) | HP Envy 13-ba0002ns | Intel Iris Plus 2GB dedicated graphics | Price On Amazon |
| 4) | Lenovo Yoga 730 | Core i5 processor & touch screen 1920×1080 px resolution. | Price On Amazon |
| 5) | Microsoft Surface Pro | 8 GB RAM and 128 GB SSD | Price On Amazon |
| 6) | MacBook Air | 8-10 hours battery backup | Price On Amazon |
| 7) | Asus ZenBook UX431FL | 16 GB RAM and 512 GB SSD | Price On Amazon |
Today you can get the latest cheap branded ultrabooks for less than 1,000 dollars, you can even find some below 500 dollars if you invest time in searching and comparing offers online.
That's for sure. Even if they are categorized as ultrabooks don't expect something super fine. The thinnest ones with features that are really worthwhile will be above 1,000 dollars or in that price range.
See Also: Top Industrial Design Laptops
If you're looking for a cheap, modern standard laptop, you're going to have to sacrifice the weight, the materials used for the case and the quality of the screen. However, there are some great options on the market like the ones we recommend below. They weigh little, their price is not too high and they are thin, which is just the main features that ultrabooks should have.
If you want an efficient configuration, big screens, modern Core i5 or Core i7 processors, at least 8 GB of RAM, good graphics and SSD storage, these are the 12-14 inch laptops you should take into account.
Ultrabooks Review
1) Lenovo Yoga c740
The Lenovo Yoga c740 is one of the best standard laptops today and you can get it without leaving all your money behind. Its construction is very resistant thanks to its aluminum case, it also offers good performance and is really easy to upgrade in case you buy a basic model and want to add more RAM or replace the storage later.
See Also: Top Photo Editing Laptops
Yes, laptops are quite bulky and heavy and this one, weighing about 1.4 kg, is no different and is far below average, being very light. In addition, its touch screen presents a significant evolution from last year's model and is now Full HD with 1920×1080 pixels resolution, 14 inches and equipped with an IPS panel.
As for its battery, we can easily get 4-5 hours of use per charge, being able to extend more if we lower the brightness of the screen or with little intense tasks.
We had the opportunity to review the basic model with a Core i7 processor and we can assure you that its performance is very good for what it costs. This model is sold for about 1000 dollars although there are more powerful or more basic versions, depending on what you need.
The Lenovo Yoga c740 is a step beyond the brand in terms of quality and design construction. It is sleek, gold colored and has a brushed plastic housing, plus a backlit keyboard. We have put it on this list of netbooks because thanks to its screen, we can easily turn it into a tablet, being a real 2 in 1.
See Also: Top Live Streaming Laptops
2) Acer Swift 5
Right now, the Acer Swift 5 is one of the best-selling 14-inch notebooks in the world and it is so because it is one of the most affordable devices in its category. And there's nothing wrong with that, nothing that could send you in another direction.
The Swift 5 has no optical drive, a good battery size, a decent keyboard and trackpad, and a good selection of ports on the sides. The case is made of plastic, but its texture is nice and easy to handle. In addition, it is a lighter laptop, weighing approximately 1.3 kg.
If you choose it, you will have a screen that is touch-sensitive, quite decent speakers (which are the endemic evil of all ultrabooks, not isolated from this model), according to the opinions of its users. Even so, this Acer is the best laptop Amazon has on sale right now, so if it fits your needs, you should give it a try.
Amazon is known for their impeccable customer support in case you make a mistake in your decision, so we shouldn't worry about that.
See Also: Top College Students Laptops
Acer also offers the Swift. Like the Swift 5 (one of its main competitors), this one has a 1920 x 1080 px IPS screen, speakers and a slightly lighter and thinner case. In addition, despite all these changes, the basic configuration is maintained although the price goes up and includes an Intel Core i5 processor of the latest generation, 8 GB of RAM and a 512GB SSD hard disk.
In other words, it offers more than any other laptop in its price range. Although, as you have seen, it is at the cost of making some cuts in its features, this is necessary if we want a laptop as thin and portable as this one.
3) HP Envy 13-ba0002ns
HP's 13-inch laptops are known for their highly competitive prices. We will especially recommend the Envy series models that stand out for their portability, which is just what we are looking for when we want to buy an ultrabook.
They have a hard plastic case, the same backlit keyboard and a similar full HD non-touch screen with IPS panel. But, while the first model conforms to an Intel Iris Plus graphics with 2GB of dedicated RAM, there are other models available with better GPUs, ideal for those who need more graphics power.
See Also: Top 2 in 1 Convertible Laptops
Of course, the HP Envy 13 is not the only laptop with the latest generation of Intel processors and Intel Iris Plus graphics card, but it is the only one sold for this price range and enjoys such an accomplished design. In addition, this configuration also includes 8GB of RAM and a 1TB SSD hard disk.
It has been considered an alternative to the best quality/price laptop.
4) Lenovo Yoga 730
You will hardly find a 13.3 inch laptop comparable to this one right now, as this is a convertible laptop in the style of Yoga that sells for about 900 dollars. This price would be the most basic configuration, which includes a Core i5 processor, 8 GB RAM, 256 GB SSD storage and a touch screen with 1920×1080 px resolution. The high-end models are somewhat more expensive, but you can add a better FHD screen, i7 processor, more RAM and even better graphics card.
See Also: Top Interior Design Laptops
Of course, its strongest point is that it is a two in one, however this laptop is more than that. It has a metal casing, a decent keyboard and trackpad, a 48 Wh battery and a solid selection of ports on the sides. All this makes the Yoga 730 one of the best and cheapest 15-inch convertibles on the market.
5) Microsoft Surface Pro
The Microsoft Surface 7 is another convertible with modern hardware, specifically the one you have to take into account if you have a limited budget. The basic model, which has a Core i5 processor, 8 GB RAM and 128 GB SSD, sells for approximately 900 dollars. The most expensive model, with Core i7, costs more than 900 dollars.
In this case, due to the price difference, we recommend the E5 model mentioned above.
See Also: Top Music Production Laptops
In addition to its price, the Microsoft Surface 7 has some more aces up its sleeve: a very good keyboard, an excellent average battery life and its ease of upgrading when supported by Microsoft.
You'll enjoy it a lot with its 12.3-inch screen and 2736×1824 pixels, an aluminum case with plenty of bright elements on the front, a fairly low weight (0.79 kg), but it does have the ability to overheat quickly when it's charging.
6) MacBook Air
MacBook Air is Apple's best midrange 12-inch ultrabook. It has a more compact and lightweight aluminum body (1.25 kg), a cover also aluminum, a backlit keyboard and an IPS display of 2560×1600 pixels.
The 13.3 inch model also has a 34 to 58 Wh battery, which means an approximate battery life of 8-10 hours per charge. However, unlike other cheap 13.3-inch ultrabooks, this one does not have a good graphics card.
See Also: Top 3D Modeling Laptops
The suggested price for the latest configurations is from 1000 dollars, but a model with Core i5, 8 GB of RAM and 512GB of SSD hard disk can be found for a little more.
7) Asus ZenBook UX431FL (Best Ultrabook for Quality and Price)
If you want a decent Ultrabook but don't have thousands of dollars to spend, we recommend the Asus ZenBook UX430FL. It is lightweight, thin, and has a great battery life. Its keyboard is decent, and its mouse is accurate and reliable.
The Asus ZenBook UX430FL is one of the few Ultrabooks in this price range with a 14-inch 1080p screen taking up the same space as a traditional 14-inch computer, something that has been achieved by reducing frames.
See Also: Top Programming Laptops
In addition, it has 16 GB of RAM and 512 GB of memory in its SSD hard drive. Its processor is a last generation Intel Core i7. The new model of Acer Swift, its fairest competition, has two hours less battery and less quality of structure.
The only "problem" we have found is that the ZenBook lacks a couple of conveniences, such as a touch screen. But these are fair "sacrifices" for such a good value Ultrabook.
Main Features
In our battery tests, the Asus ZenBook lasted almost 8 hours straight on. None of the other Windows Ultrabooks we tested during the last two years reached such a long battery life. Most of them, in fact, ran out at 6 hours of operation.
The Asus ZenBook 3's keyboard doesn't look sophisticated. The keys are kind of fluffy to the touch, although it has lights for backlighting. Unlike the HP or Dell keyboards, the top of the ZenBook is configured with standard functions. That is, you must hold Fn to alter the screen brightness or volume.
See Also: Top Business Laptops
The trackpad is accurate and responsive, and we do not experience any out-of-place or poorly reproduced gestures. Asus allows you to customize or disable mouse gestures through a software package.
The metal housing of the Asus ZenBook looks solid, doesn't flex and doesn't crack under pressure. The weight of its cover makes the screen more open or more closed than you first wanted. Even so, it is not usually problematic, and the display does not usually wobble.
During our tests with the Asus UX430U, it never overheated, and its fans were not too noisy or annoying. For such a price, the models in the Asus ZenBook line are incredibly well made laptops.
See Also: Top Architects Laptops
The notebook has state-of-the-art 802.11ac Wi-Fi, three USB 3.0 ports, an HDMI port, a headphone slot and an SD card slot. In addition, it comes with an Asus one-year limited warranty.
Some Faults
It is true that this Asus model has a few flaws, but all are forgivable in view of its excellent price. For example, it offers a 13.3-inch screen, 1920 x 1080 IPS, as offered by Dell and HP.
The screen is also less accurate in terms of color. In addition, it is not touch-sensitive, although due to its matte and glossy finish, it adapts to the environment much more than a touch screen.
On the other hand, the speakers are very fair. Together with those of the other ZenBook UX430U models, they are the worst speakers we've tested in the last year. They provide a metallic, muffled sound, and won't be the most flattering for your music but it's the price you pay for enjoying such a fine design. Fortunately, the Asus ZenBook has a headphone slot.
See Also: Top SSD Laptop
Finally, it should be emphasized that it is a solid 14-inch Ultrabook with a clear advantage: its price. It is aesthetically pleasing, solidly built and has an excellent display – with one minor flaw.
Its performance is as expected in a device powered by an Intel Core i5 processor (there is also a variant with Intel Core i7), and it stays on for more hours than average thanks to its large battery. Even so, it will not be the best choice for everyone. It is a product with great qualities and minimum cons, ideal for the buyer with a limited budget.
Finally, if you don't care if your laptop is an ultrabook or not, but you want good value for money, take a look at this article.
See Also: Top Laptop without Operating System
What is An Ultrabook
An ultrabook is a portable laptop that has to meet two requirements: it has to be light and very thin. At first it was Intel who started using the word, and even registered it, but other brands and specialized media started using it to refer to computers that are much lighter than conventional laptops without offering a lower performance, or not all of them.
Initially, an ultrabook has to be a maximum thickness of 21mm, use an ultra-low voltage processor, have a metal casing, SSD disk and great autonomy. They should also have a touch screen, but we are likely to find many devices that are promoted as ultrabooks and include a normal screen (not touch).
In short, an ultrabook is a thin and light laptop that offers similar features to a normal laptop. And since in technology the small is more expensive, its price is higher.
See Also: Top Affordable Laptop
How To Choose a Good Ultrabook
The minimum specifications for a great Ultrabook are a sixth generation Intel processor (or Skylake), 8 GB of RAM, 256 GB of SSD hard disk and six hours of battery life per charge. In addition, your screen should be 12 to 14 inches, with a resolution of 1920 x 1080 or more. Finally, while a touch screen is fine to have, it is not a necessity.
An Ultrabook should be thin and light, as much as possible, as these devices are designed to be ultra-portable. Despite that, a laptop that is well constructed and a little thicker is always a better choice than a thin and poorly made Ultrabook.
A good keyboard and mouse are crucial, and the speakers should be decent. Also, they should not get too hot or too noisy.
See Also: Top Small Laptop
Choosing a good Ultrabook is no different than choosing a laptop that is not, but if we want it to meet the requirements to be a good Ultrabook, we have to look for something that meets the following requirements:
Weight
An ultrabook has to be a lightweight computer. A computer of 10.1″ would be useless if it is designed for punishment and weighs 2kg. There is no weight that by definition makes a computer part of an ultrabook, but it does need to be a laptop, neither a desktop nor an AIO can ever be a laptop, and its weight must be reduced.
See Also: Top Linux Laptop
The lightest ultrabooks weigh less than 1kg, which includes medium-advanced components that will allow us to work decently anywhere. A good ultrabook can also weigh about 1.5kg.
Thickness
An ultrabook has to be a lightweight computer, we know that, but it also has to be thin. The maximum thickness of an ultrabook should be 21mm closed in a laptop from 14″, 18mm the ones that are thinner and smaller.
Screen Size
The size of the screen is variable but, although there is no defined size to be ultrabook, they are usually between 12 and 14 inches. Taking into account that weight is important, it is unlikely that a laptop with a screen of 15.6″ can become an ultrabook and with less than 12 is already considered a mini.
Processor
For a laptop to enter the ultrabook category, its processor has to meet one requirement: it has to be an ultra-low voltage processor. The reason is that it has to offer a minimum of autonomy and, if it included a normal processor, the reduced size of the batteries included would prevent us from using these laptops for several hours.
On the other hand, it is advisable to opt for processors that offer average performance, such as the Intel i5 or higher or the AMD Ryzen 5 or higher.
Battery
The battery of an ultrabook has to offer a good autonomy, which is a minimum of 5 hours of use and 9 hours in standby. To achieve this, the ultra-low voltage processor is essential. There are some ultrabooks that can offer an autonomy of about 10 hours.
See Also: Top 4k Laptop
RAM
RAM memory is another of those sections that do not define whether a laptop is an ultrabook or not, but it must also be taken into account when deciding on a computer or another. Nowadays and with the existing operating systems, I would not recommend acquiring anything that has less than 4GB of RAM and I would recommend to opt for about 8GB that will allow us to work fluently whatever the task we are trying to perform.
SSD
A good ultrabook has to have a good storage inside, more specifically a disk that offers a good read/write speed. These disks are the SSD, something that, once you try them, you can't live without them, since they improve the performance/speed.
The capacity depends on our use, but it is worth buying something that has at least 128GB of storage. Another option is to opt for one with a hybrid disk, with part SSD and part HDD, which will allow us to take advantage of the improved performance and store more information for a lower price.
Graphics
The graphics card of a good ultrabook has to be on a par with the rest of the computer. If we want to make a safe bet, we have to consider the purchase of a laptop with NVIDIA graphics card, although AMD Radeon are also perfectly valid.
Manufacturing Material and Finishing
An ultrabook is basically a compressed or "squashed" computer. Many of them have advanced components, which can make them hot when we are doing a demanding job. To avoid this, these lightweight notebooks must be made of metallic materials to improve heat dissipation. On the other hand, they are also well designed, which is not surprising considering that we are talking about very thin computers.
Who Should Buy an Ultrabook?
Ultrabooks are best for those who need a super portable laptop, with good performance as well as battery life. It should be durable enough to allow them to work the hours they need.
Thus, the ideal Ultrabook has enough processing power and battery life to allow you to finish the job needed on any flight to another continent. Likewise, the Ultrabook should be light enough to be carried without any problems while traveling.
Keep in mind that Ultrabooks cost more than a regular laptop: the price is between 700 and 1500 dollars. The point where you usually get the best quality-price is between 1,100 and 1,200 dollars.
What you should be clear about is that if you want to buy the best ultrabook, that is, the thinnest, best performing and lightest to carry, you will have to spend the money because it will cost a significant amount of money.
Fortunately, there is a wide variety of cheap ultrabooks on the market right now, like the ones we have offered you here, which are characterized by being very balanced in terms of the features they have and the price they cost.
In short, this type of laptop is perfect for studying or working long hours.
Best Brands of Ultrabooks
Dell
Dell is a company that manufactures, sells and supports servers, network switches, software, peripherals and other technology related products. But if they are known for anything, it is their computers. In their Latitude range we can find ultrabooks with 13-14″ screens manufactured with the best material and design, so they should be an option to take into account when what we are looking for is a light and versatile computer.
Samsung
Samsung is one of the most important electronics brands in the world. It not only creates smart devices such as smartphones or smartwatches, but also manufactures household appliances, batteries and all kinds of internal components, such as hard drives, processors and RAM memory.
See Also: Top Lightweight Laptop
Covering so much, it could not be otherwise and also manufactures and sells laptops. In its catalog we have ultrabooks such as the 9 Series, laptops manufactured in the best materials and with advanced internal components in really light equipment.
HP
HP is a very famous brand in the laptop world, although part of its fame is due to its printers. Formerly known as Hewlett-Packard, and with more than 80 years behind it, HP has also achieved popularity for manufacturing and selling computers of all kinds, in whose catalog have included in the last decade the ultrabooks.
In some of its series, such as Envy, we will find laptops with screens of up to 14″ with more discreet and advanced components, so it is worth taking them into account when we consider buying a lightweight laptop, whether we want it more powerful or if we need something simpler.
ASUS
ASUS is a multinational company that manufactures and sells electronic, robotic and hardware devices, among which we have all kinds of internal components and computers. Among their laptops, there are also some that we can label as ultrabooks, such as those of a VivoBook series in which we find laptops with good materials and medium-high components in a size of up to 14″. This is an option to take into account when considering the purchase of an ultrabook.
Lenovo
Lenovo is a Chinese company specialized, above all, in intelligent electronic devices (cell phones, watches, tablets…) and computers. As a company from the Asian country, it manufactures and sells inexpensive devices, but that does not mean that all of them are basic. In their ThinkPad and ThinkBook ranges, especially in the second one, we will find resistant, light and high performance computers, so it is worth taking them into account when we want to buy an easy to carry laptop at a lower price.
Xiaomi
Xiaomi is a Chinese brand that has achieved some relevance in recent years, probably for two reasons: the first, to offer quality devices; the second, to create, name and promote their articles in a very similar way to a very famous brand whose logo is that of a fruit.
Among their laptops we have some Ultrabooks like the My Laptop Air 13.3″, with advanced internal components in a really lightweight computer built with the best materials. Without a doubt, their quality-price ratio is one of the reasons to take them into account when considering the purchase of not only a laptop, but any intelligent device.
Acer
Acer is one of the most popular brands for a laptop server. In general, their laptops have a good design and are well manufactured, which can be perfectly appreciated in the keyboards they mount on their laptops. In addition, in its catalog we can find laptops of all types, the vast majority with good value for money. In their Swift series they offer very light laptops, such as the Swift 5 which weighs 990gr on a 14 inch screen.
Apple
The company based in Cupertino is famous, among other things, for being one of the first to sell personal computers, that is, the ones we use at home and not at work. Many journalism professionals use one of their laptops to do their jobs, partly because the operating system is very popular and partly because they design very lightweight computers. Some of their MacBooks weigh less than 1kg, which puts them in the category of ultrabooks and are perfect for those who need to carry a computer with them at all times.
MSI
Msi is a company that designs, develops and sells computer hardware, including laptops, desktops, motherboards, graphics cards, all-in-one computers (AIO), servers and peripherals. In their catalog they also offer lightweight laptops known as ultrabooks, such as a Modern series in which you will find computers with medium-advanced components built with the best materials and with screens of up to 14″.
They are an option to take into account not only when looking for a lightweight computer, but also when looking for something more powerful like computers for gaming.
Should You Upgrade Your Laptop?
A good laptop should last about two years; ideally, four or more. If you are satisfied with your current laptop, you don't need to upgrade it. But, if your laptop is coming to an end – applications take time to load, the laptop takes time to turn on, the battery doesn't last more than a few hours after charging – you need a new device.
In some cases, you can improve the charging and startup times. For example, mechanically upgrading your hard disk to an SSD should do the trick. Maybe you can add more RAM memory. But, if this is not an option, and formatting does not help, it's time to buy a new laptop.
Intel Skylake processors – the same model you find in the Asus ZenBook UX305UA – have better performance and battery life than the previous generation, Broadwell. Still, if you bought an Ultrabook with a Broadwell processor, you probably don't need an upgrade yet.
You might gain some battery life, but it's not worth the extra cost of a brand new laptop. You also won't notice a big difference between the performance of one and the other. If you have an Ultrabook from 2012 or older, you'll get some extra processing power with such an upgrade. With an SSD and better battery life, the ASUS ZenBook UX305UA will make you happy with your purchase.
Conclusion About Cheap Ultrabooks
The first thing you should ask a cheap ultrabook is whether it is worth your money or not. In our opinion, the answer is yes, since you can find a lot of good equipment for less than 1000 dollars (and some decent ones for less if you are willing to sacrifice weight and some features).
In the end, it's up to you to choose which model best suits your needs, tastes and budget. Most of the units we've reviewed in this post work perfectly for surfing the Internet, watching movies, listening to music and doing a little work.
Others are also perfect for studying, as a first laptop for your children or as a cheap complementary laptop if you only want it for travel. Finally, a couple of them can be perfect even for playing games or as a business laptop.
This is all we have to tell you about it for now. We are continually updating the list of cheap ultrabooks, adding new models as they become available, so check back regularly for more information. Also, you can leave us a comment if you want to add something to our article, have any questions or need help deciding which unit to buy, we'll be around to answer you.
Keep visiting our website Laptop Guide and if you have any questions? feel free to leave a comment down below.
References
https://www.nytimes.com/wirecutter/reviews/the-best-windows-ultrabook/
https://www.reddit.com/r/SuggestALaptop/comments/mjsb1s/laptop_recommendations_ultrabooks_2021_q1/