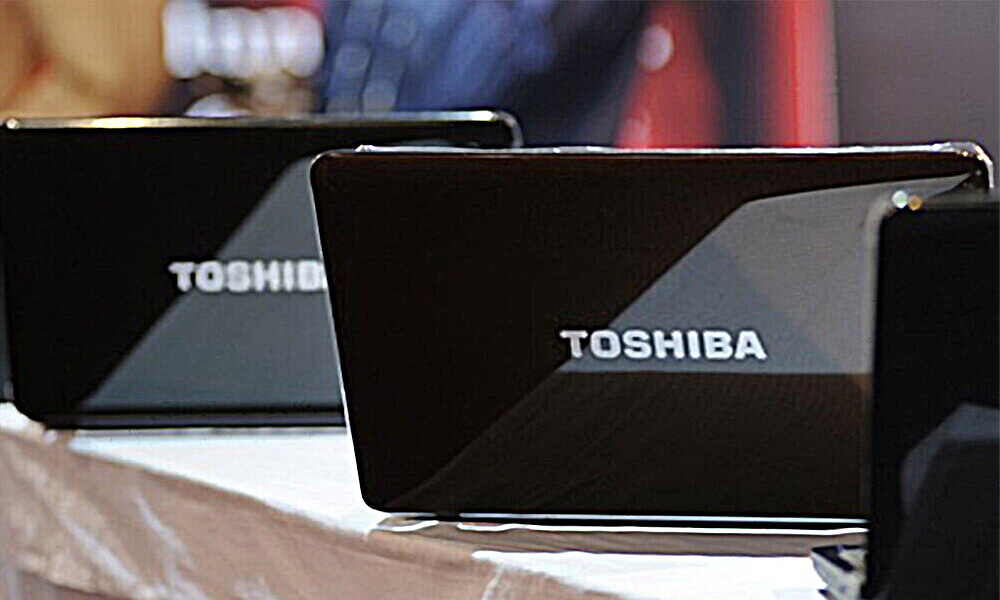 Looking for a laptop that fits your needs and requirements is not that easy. When we talk about the excellent brand Toshiba, do not worry we will help you choose the best laptop for you. And for that, we will show you the best laptops that this incredible brand offers, comparing them and specifying each of them both its negative and positive sides.
| Ranking | Name | Best Feature | Current Price |
| --- | --- | --- | --- |
| 1) | Toshiba Satellite Pro R50 | 4GB of RAM | Price On Amazon |
| 2) | Toshiba Portege Z30 | Intel Core i5 8th Gen 4-core processor | Price On Amazon |
| 3) | Toshiba Satellite Pro A50 | Intel UHD Graphics 620 card | Price On Amazon |
| 4) | Toshiba Tecra X40 | 1TB SSD & FullHD anti-reflective screen | Price On Amazon |
In 1876 Hisashige Tanaka started a business of parts manufacturing for telegraphs under the name of Tanaka Seizo-sho. Along with that, in 1890 the company Hakunetsu-sha was founded, a pioneer in the field of electric lamps in Japan and later in 1890 changed its name to Tokyo Denki. In 1904, Hisashige Tanaka's company, renamed Shibaura Seisaku-sho, was a leading manufacturer of electrical appliances.
Finally both the companies in 1939 joined to form Tokyo Shibaura Denki (a Tokyo electrical company) but most people soon started calling it To-Shiba, until in 1978 it legally adopted the name Toshiba.
This large company expanded strongly, both through internal growth and acquisitions, absorbing engineering and primary industry companies in the 1940s – 1950s, giving rise to secondary companies from 1970 onwards such as: Toshiba EMI (1960), Toshiba Electrical Equipment (1974), Toshiba Chemical (1974), Toshiba Lighting and Technology (1989) and Toshiba Carrier Corporation (1999).
Before World War II, Toshiba was a member of the Mitsui Group (one of the largest Keiretsu in Japan and one of the largest corporations in the world). Today, Toshiba continues to be part of the Mitsui keiretsu ("keiretsu" is a Japanese term referring to a business and industrial maintenance model in which there is a coalition of companies united by certain economic interests).
It continues to have agreements with the Mitsui Bank and other members of the keiretsu. Membership in a keiretsu implies loyalty, both corporate and private, to the other keiretsu members or their allies. This loyalty extends even to the beer that the workers drink, which in Toshiba's case is Asahi.
On November 15, 2017, Hisense reached an agreement to acquire 95% of Toshiba Visual Solutions for $113.6 million. In 2021 Toshiba changed the brand name to Dynabook after the purchase of Sharp.
What is Dynabook, and what does the renovated Toshiba offer?
Toshiba is a Japanese company, based in Tokyo, dedicated to the manufacture of electrical and electronic devices. It is ranked seventh in the list of major global companies in its field. Currently, despite changing its name to Dynabook, it ranks fifth worldwide in laptop sales, with 5.2% of global sales.
Among its competitors of high-end equipment are the American brand Apple, the Chinese brand Lenovo, the American brands Dell followed by HP. During the 2000-2001 business year the company had a turnover of 5,951,357 million yen and made a net profit of 96,168,000,000 yen.
Although the company has decided to change its name, that doesn't mean that all of its products have changed in quality, it continues to make innovative, cutting-edge products. It also continues to care about the welfare of its consumers, so it has excellent customer service, technical support and good guarantees.
The smooth functioning of Toshiba products is their top priority. To make the most of your IT investment, they offer you a wide range of services that you can work with day by day in an efficient way and completely adapted to your needs. Whether you want to extend your standard warranty or upgrade your support level, or manage your resources from a single platform, they offer you the best possible partnership.
The company offers its clients a good customer service, which you can get online, via phone or via an authorized store. This will allow you to manage your doubts or problems you have with any Toshiba/Dynabook product.
Dynabook knows the importance of your technological devices. With a portfolio of individual services, it helps you in taking care of these resources and keep your day to day business running. It offers extended warranty plans so you don't have to spend more money than you have to when you send your equipment in for repairs.
Their default products come with a one year warranty, but you can extend this service with different plans made available for your convenience, but the maximum coverage offered by the company is 4 years. The selected warranty extensions entitles you to a request for battery replacement during the service period or retention of your defective hard drive in case it needs to be replaced.
You will get worldwide support from authorized Toshiba/Dynabook Service Providers in multiple languages to ensure easy and instant communication. They have highly trained engineers who will repair your products using original Dynabook service parts or provide you with a functionally equivalent replacement device. Just go to their website and find out which one is closest to you.
Do You Know
According to an article written by iFixit's CEO, Kyle Wiens, which was
published on the Wired
website, Toshiba is preventing its product manuals from being available on the Internet to enforce scheduled obsolescence by preventing this technical and service information from entering the repair market.
Tips for Choosing a Dynabook Laptop
Before buying a laptop, there are several things that need to be considered. It is true that a computer, whether it is a laptop or a tablet, can be used in a general way, and that if it is seen from another point of view it can be used specifically to an area. So, whether you are dedicated to a specific area of work or not, we recommend you look at these points to help you choose your laptop well.
Screen
The screen is important, no doubt, but sometimes just because it's big doesn't mean it's better. In some cases the small screens are the ones with the best image quality, 14 and 15 inch screens can have FHD image quality and even 4k, while 16 and 17 inch screens have 720p or 1080p qualities.
In case of Toshiba laptops almost every model available has a 15-inch screen, and they vary in technology, you will find 15-inch laptops with HD, FullHD or 4K.
RAM Memory
It is the one that allows us to run several programs at the same time. This is where some of the programs that we run are going to be made and will remain active, from the operating system itself to the applications we use.
Toshiba plays a lot with this aspect and their laptops do not have a predetermined RAM memory, so their RAM memory usually varies with all their laptops. If you use many programs and they need a high computer analysis, look for 16 GB RAM, otherwise if you don't use many programs, a 4 or 8 GB memory will be enough.
Storage
Storage is very important because we need to store data on our laptop either for work or study, but if you are a user that requires a lot of storage space, a 128GB memory is sufficient. But if you have to handle a lot of data, try to look for a 256GB, 512GB or 1TB memory. Remember that these last three options increase the cost of the laptop. Toshiba also sells external hard drives for extended storage.
Processor
The function of the processor is to decode instructions and process program data. Processors are important in order to coordinate and control system operations. The best manufacturers of computer processors are Intel and AMD
Look for processors from either of these two manufacturers, which can generate speeds greater than 1GHz or 2.5 GHz and have 2 or more cores as they will give you better performance and a more fluid computing speed.
Graphics Card
This will allow us to have better image and video quality. Toshiba most of the time incorporates Intel graphics cards, look for the ones that are UHD or HD in the 600 series. These will offer you a better quality of video and image, since this manufacturer stands out in that aspect.
Price range
Laptops for less than $500:
They are usually low or medium range laptops. They offer somewhat poor or decent specifications. In this case you can find the Toshiba Satellite Pro R50 in this range.
Laptops from $500 – $900:
In this category you will find Toshiba Satellite Pro A50 which is a medium – high category computer that provides you with good performance specifications such as: processors, storage memories, large screens, RAM and other specifications.
Laptops over $900:
Here you will find HIGH or PREMIUM RANGE laptops. That will give you the best of the best, with most of their specifications at the limit or maximum capacity that is available in the market. Toshiba has very few laptops in this range but two of them are the Toshiba Portege Z30 and Toshiba Tecra X40.
Toshiba Laptops Review
Selecting a laptop is never a simple task, that's why below we will show you a description of the best Toshiba laptops currently available on the market that will guide you when making your choice:
Toshiba Satellite Pro R50.
Toshiba Portege Z30.
Toshiba Satellite Pro A50.
Toshiba Tecra X40.
1) Toshiba Satellite Pro R50
With its combination of performance and reliability, the Satellite Pro R50 is the ideal laptop for any professional environment. You can take advantage of the high processing speeds of Intel Core architecture and enjoy maximum reliability thanks to its robust design in plastic and aluminum, with which you can cope with the rigors of everyday life.
Designed with casual and professional users in mind, this notebook allows you to work in silence, it has a 15.6-inch high-definition LCD matte screen and includes a full-size keyboard that improves performance.
This Toshiba laptop is the most competitive of the Toshiba professional range and will allow you to cover all your needs or business tasks. The Satellite Pro R50 was designed with the requirements of professionals in mind. The device offers you a solid combination of performance and reliability, which takes advantage of more than 30 years of experience of Toshiba in the development of portable equipment.
Designed to start working right out of the box, the Satellite Pro R50 delivers excellent performance without the need for external peripherals. With an Intel Core 3855U processor and 4GB of RAM, the Satellite Pro R50 can meet all your professional needs.
The Satellite Pro R50 features a matte display that allows you to override the brightness of the office lighting, an advanced system that allows you to work quietly, and a full keyboard for maximum comfort, since each key is ergonomically designed for your fingers.
Designed to be a reliable device in the business environment, this laptop has a keyboard that can withstand the rigors of daily use. The 3D sensor for data protection is also a unique feature in this laptop that has been tested against drops.
The Satellite Pro R50 is a cost-effective device that offers confidence to professionals. That's because the device was built with durability in mind, making it a profitable long-term investment. Plus, you won't have anything to worry about, as the design is very rugged allowing the device to withstand the rigors of everyday use. Likewise, the state-of-the-art features it incorporates will prevent the device from becoming obsolete.
Thanks to the high quality components housed in a rugged case, the Satellite Pro R50 is designed to withstand the most demanding professional rigors. In addition, the notebook has a number of additional security features: A Kensington security lock to prevent theft. The McAfee security solution is pre-installed on the computer, which will protect all your data on the laptop from the moment you turn it on.
The Satellite Pro R50's connectivity features allow you to save, store and share your data in any way that suits you. It features a 128GB solid state storage (SSD) drive. With HDMI, RGB, USB 3.0 and LAN ports, you can connect your peripherals in or out of the office quickly and easily. It also has an SD card slot, which allows you to quickly export your laptop data when you need it.
This notebook integrates a very simple option to be able to quickly personalize your computer settings, to maximize energy efficiency and decrease your power consumption when you are using it. The battery, which is made of lithium ion, has a charge of approximately 8 hours. You can forget about walking around by connecting your computer to a power outlet all the time.
Expert Tip

It is always good that you do not download suspicious files. You should always be very careful not to download strange attachments that come to us via email. Even when you want to download programs directly from the Internet, because it can happen that you download a malicious executable file that is not appropriate for P2P (peer to peer) networks such as Emule on a company computer.
2) Toshiba Portege Z30
Although it only weighs 1.2 kg, the chassis of Portege Z30 is very robust and allows you to get on with your work wherever you are. The notebook has a well-optimized battery that lasts 18 hours on a single charge, and a 13.3-inch Full HD anti-glare screen with LED backlighting so you don't lose your concentration due to glare, even in direct sunlight. Along with that, you'll be able to work and collaborate with colleagues in low-light situations thanks to the illuminated keyboard.
With the latest Intel Core i5 eighth-generation 4-core processor, your laptop has all the power you need for multitasking on the go or in the office. Also, with a high-performance 256GB solid-state storage unit inside, the Z30 delivers faster speeds and greater responsiveness from the moment you start it up to the moment you turn it off. So you can run all your business applications with ease.
This Toshiba Portege laptop ensures continuous mobile flexibility. Since all ports are standard, you won't need special adapters either. You can transfer data to other devices much faster using the three USB 3.0 ports. You can also share your presentations in the splendor of high resolution thanks to the HDMI port that is incorporated into this laptop.
In addition, Gigabit LAN technology gives you fast access to your local network, while LTE support gives you the freedom to work wirelessly. Connecting to your peripherals is also very easy and fast.
The ultra-durable Portege Z30 has been designed to withstand the pressures of professional life and to meet Toshiba's quality standards. That's why it's backed by HALT (Highly Accelerated Life Test), which simulates 3 years of use. So you can be sure that it will withstand the shocks, splashes and pressures of everyday office work.
The lightweight but rugged magnesium chassis, this Portege Z30 is strong enough to withstand an ultra-mobile business environment, so you can be rest assured that you'll get a better return on your investment.
This laptop is designed exclusively for business use, it comes loaded with security and management features. It includes self-encrypting drives and the Secure Platform Module (TPM) to protect all your important data from local storage.
Even if it is necessary to update your Z30, the IT department can do it at any time with the Intel Active Management Technology (AMT). The fingerprint reader and smart card also allow you to easily and securely log on to your computer.
You can share many features with today's Toshiba business line to ensure consistency in your company. The Z30 also includes adapter-free connectivity in the form of HDMI, RGB, Gigabit LAN and three USB 3.0 ports for added convenience and flexibility.
All Toshiba laptops share the same software image for easy customization. In addition, the fingerprint reader, anti-glare screen, webcam, magnesium chassis and docking connector come standard.
3) Toshiba Satellite Pro A50
No matter what your business needs are, the Satellite Pro A50 has the right combination of processors, drives, and display resolutions to ensure improved productivity.
With its advanced 8th generation Intel Core i7 processors, a 256GB solid-state storage (SSD) drive, an UltraHD display resolution, a very optimal graphics performance provided by Intel UHD Graphics 620 card that is integrated to the motherboard, and a 16GB RAM. It will provide you with everything you need to do your job more productively.
Features
The features of the Satellite Pro A50 were developed with the requirements of the companies in mind. Intel's Wi-FI and LAN connections ensure seamless, latency-free connectivity, while the 15-inch matte LCD screen allows you to browse any content with maximum clarity.
In addition, the full-size keyboard allows you to enjoy maximum functionality and comfort. In addition, your Toshiba laptop has been configured to work quietly, to keep distractions to a minimum.
The Satellite Pro A50 features Toshiba Easyguard technology, ensuring proven drop and spill-resistance to protect your data. In addition, the laptop has a number of additional security features.
Like the R50, it has a Kensington security lock, which protects the device against theft, and with McAfee's security solution already pre-installed on the laptop, the data on this Toshiba computer will be protected from the moment you take it out of the box. The Satellite Pro A50 also includes TPM technology, which encrypts your data to prevent unauthorized access.
With this computer you will be able to connect easily. It allows you to connect all your basic business peripherals quickly and easily at any time thanks to the HDMI, RGB, USB 3.0 and Gigabit LAN ports and the USB Type C port.
The device also has a slot for SD cards and the latest wireless technologies, including Intel WiDi, so you can display the content on your PC on a large screen without connecting any other cables.
The Toshiba Satellite Pro A50 is compatible with a wide range of accessories designed for business users. You will be able to connect additional screens and desktop peripherals quickly thanks to the wide range of Dynadocks, expand the storage capacity of the disk with Toshiba's external devices, as well as transport and store the device safely through the range of bags, cases, trolleys and others sold by the same brand.
Toshiba is committed to the environment and aims to care for it. That is why this Satellite Pro A50 has the EPEAT Gold certification and the Toshiba Eco utility, you can control the environmental impact of your laptop.
Quickly and easily customize your computer's settings to maximize energy efficiency, minimize power consumption, and reduce the impact your work has on the planet. Its lithium-ion battery has a charging range of about 10 hours, so you don't have to worry about being stuck in a socket every time.
4) Toshiba Tecra X40
Toshiba has over 30 years of experience manufacturing business laptops, and all that work and effort is summed up in this amazing Toshiba laptop, the Tecra X40, which includes everything you need.
Get more out of your workday with enterprise-level performance from the latest generation of Intel Core i7 quad-core processors and a thin, lightweight look of the laptop that weighs in at just 1.25Kg. The X40 is designed to withstand the pressures of your day-to-day work and has been tested to the MIL-STD 810G standard.
This incredible computer meets the MIL-STD 810G military standard for reliability and durability. It refers to a U.S. Military Standard. It examines and tests the capabilities of a computer to adapt and withstand the conditions it may experience over its entire life.
The safety of the Tecra X40 is constant, from the factory to the office. Thanks to Toshiba's own BIOS, you can reduce the impact of third parties and prevent your data from ending up in the wrong hands. Two-factor authentication includes Windows Hello via infrared and the touchpad's built-in fingerprint reader. The X40 also includes a thin slot for the security lock and a magnesium structure with a honeycomb design to offer more physical resistance and security.
The Tecra x40 incorporates a completely new and unique hybrid air cooling system developed by Toshiba, which uses two air inlets to maintain the perfect temperature of the device without sacrificing performance. The X40 has everything you need to achieve the best productivity without raising the temperature.
The Tecra X40 is designed to be easy and comfortable to use. With In-Cell touch technology, you can work the way you want. For example, you can use your fingers without giving up the exceptional clarity of the 14-inch FullHD anti-reflective screen. In addition, the keys on your keyboard are backlit and slightly larger than usual to achieve an excellent size for comfortable and easy typing regardless of the lighting.
The X40 has outstanding performance, the 16GB DDR4 RAM and the 1TB solid state storage (SSD) of this Toshiba computer, is designed to be a compact and mobile workstation that includes everything a business might need. The two Thunderbolt 3 ports offer a wide range of expansion possibilities, so that you can work as you like anywhere.
Frequently Asked Questions (FAQs)
Where can I buy Toshiba hard disk drives?
You can get your internal or external hard drives from electronics stores, virtual stores like Amazon, BestBuy or others, but also directly from their website. Although through their website they basically sell them to OEM customers (PC manufacturers, system integrators and add-on manufacturers), or to distributors, and not directly to end users.
Can Toshiba laptops be powered by USB?
Currently the laptops that are circulating in the market do not work with USB power, it is required to use an AC adapter (5V, 5A).
Can I install drivers or firmware from other manufacturers?
No. Third-party drivers or firmware are not compatible and can damage your Toshiba notebook. This can lead to very serious errors as they are not the same as the computer's default.
How can I keep Windows 10 updated on a Toshiba laptop?
To keep Windows 10 up to date, there are two important things you should do: install Windows Update and install driver updates with the Device Manager. Although Windows Update installs updates automatically, sometimes it is good to check and make sure all updates have been installed.
Keep visiting our website to learn about the features and specifications of laptop you're planning to purchase.
References
https://www.quora.com/Is-Toshiba-a-good-laptop-brand-Why-or-why-not
https://www.theverge.com/2020/8/9/21361081/toshiba-laptop-sharp-pc-computer