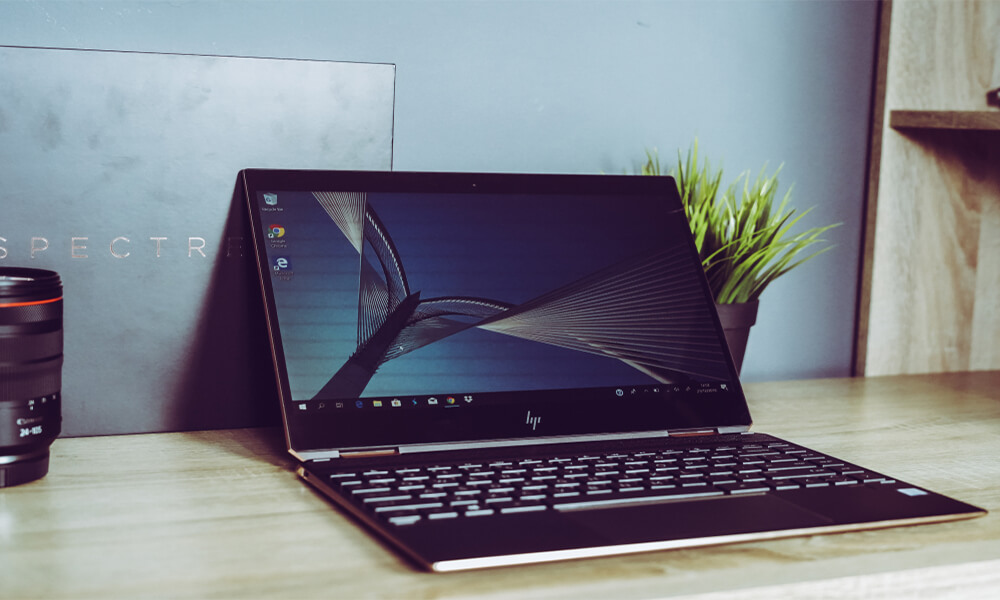 Nowadays notebooks are the latest trend in laptops. Their extremely small size and cheap price make them a very attractive option for those who are looking for a cheap laptop that they can easily take anywhere.
Notebooks have attracted a whole new group of people to the laptop market who previously thought they couldn't afford a laptop. But is a notebook a better choice than a traditional laptop?
Budget Notebooks Comparison
| Ranking | Name | Best Feature | Current Price |
| --- | --- | --- | --- |
| 1) | Lenovo Yoga 330 | 6 hours battery backup | Price On Amazon |
| 2) | ASUS UX431 | Core i7 10th Gen Processor & Intel UHD Graphics card | Price On Amazon |
| 3) | HP STREAM 11 | 32GB eMMC storage & pre-installed MS Office 365 and 1 TB of One Drive storage | Price On Amazon |
In this article we analyze what are the top most features of budget notebooks and will help you choose the most suitable option for you. Next, we mentioned in detail about what we consider to be the best and cheapest notebooks as of today.
See Also: Choosing Industrial Design Laptop
Budget Laptops Review
1) Lenovo Yoga 330
The Lenovo Yoga 330 is the king of cheap notebooks. Not only does it have a decent build quality and a reasonable display, it also has a surprisingly powerful processor, a good graphics card and is convertible.
See Also: Choosing Photo Editing Laptop
Its battery also lasted more than six hours when we tested it, which is important if you are going to work outside the home.
Add to that a price of less than 500 dollars, and you'll agree with us that this is an excellent purchase for anyone looking for a laptop to surf the Internet, watch streaming videos and write with a high performance processor.
See Also: Choosing Live Streaming Laptop
Besides, it's easy to find it for almost half the price, so if you see it more expensive, wait a bit because it will surely go down in price again in a short time.
2) ASUS UX431
If portability is not a priority for you, the Asus UX431 laptop can be a great option. It has a full HD screen, an Intel UHD Graphics card and a state-of-the-art Intel Core i7-10210u processor (4M Cache, 2.7 GHz to 34.2 GHz).
With weight of 1.1 kg, it is one of the lightest, but considering its performance – which also includes 8 GB of RAM and a 512GB SSD hard disk – it is hard to complain.
See Also: Choosing Laptops for Students
It even has an elegant and very very fine design. You can't go wrong with the Asus UX431, especially as it costs less than $1000.
3) HP STREAM 11
The HP Stream is HP's super cheap answer to the Chromebook. It is very affordable and comes with 32GB eMMC storage as well as the possibility of adding one year of pre-installed Microsoft Office 365 and 1 TB of One Drive storage (which costs around 80 dollars), making it an incredible offer.
Its performance is more than reasonable, besides, as long as you don't demand too much from it, of course. It goes very well for surfing the Internet, editing documents and playing videos and this is what you should expect to do with it.
See Also: Choosing 2 in 1 Convertible Laptop
Notebooks VS Traditional Laptop
When looking for a laptop, you may be faced with the dilemma of whether to buy a traditional laptop or a notebook. Below, you will find a comparative table of the pros and cons of each to help you make that decision.
See Also: Choosing Interior Design Laptop
Speed Is Not Everything
When it comes to performance, most cheap notebooks are not exactly fast. This is because they are designed with energy efficiency rather than speed in mind. These units have the performance needed to handle the most basic computing tasks, such as web browsing, managing email, word processing, spreadsheets and basic photo editing.
See Also: Choosing Music Production Laptop
This is why they are often referred to as internet devices or mobility platforms. Frankly, to perform these types of tasks you will not need great speed. Most notebooks on the market use Intel Atom or Celeron processors, although there are some available that use VIA processors.
Where Is the CD?
Since their features are limited and costs are a key factor, the number of features included in the cheap notebook is also less than you would find in a traditional laptop or even an Ultrabook.
Components such as CD/DVD drives are not essential and make the product more expensive. By eliminating them, manufacturers can reduce the weight, size and power consumption.
See Also: Choosing 3D Modeling Laptop
However, this also makes it impossible for most users to replace their PC with a notebook without adding additional peripherals, such as external drives.
Hard Disk or SSD?
Most cheaper notebooks use SSDs or flash drives instead of the traditional hard disk. This, again, helps reduce the overall size of the device, as well as its power consumption.
The problem is that the memory chips used by these drives are relatively expensive, and that causes the storage space to be limited (sometimes not even enough to run Windows XP) or the cost of the devices to skyrocket compared to a standard laptop.
See Also: Choosing Programming Laptop
Because of this, nowadays more and more notebooks have been moved to the hard disk.
Screen and Size
LCD screens are probably the biggest cost for laptop manufacturers. In order to reduce costs on cheap notebooks, manufacturers have developed devices with smaller screens.
See Also: Choosing Business Laptop
The first notebooks had seven-inch screens, but since then, fortunately, they have grown to 10 inches, the most common size. Lately, notebook models with small screens are coming out, but most of the best brands are reluctant to make larger sizes since that would make the product more expensive and unable to compete with traditional laptops.
Notebooks tend to be extremely light, making them ideal for those users who need to have network connectivity while traveling in order to work.
However, this small size also has drawbacks: notebooks are narrow and their keyboards are smaller than those of laptops. These small keys can be uncomfortable for those who need to type a lot or have large hands.
See Also: Choosing Architecture Students Laptop
Software
Software is another big issue when talking about notebooks. Windows Vista is usually too heavy for this type of hardware to support. That's why Microsoft launched Windows XP Home for notebooks, although these must have certain specifications.
Fortunately, this changed after launching a lighter version of Windows 7 and with the arrival of Windows 10.
See Also: Choosing Ultrabook Laptop
Keep in mind that Microsoft has done a good job of optimizing the latest versions of Windows 10 and we can see the operating system running smoothly even on not very powerful hardware like these cheap netbooks.
Anyway, you must be aware that you are buying a good and cheap laptop but with modest features that will inevitably be slower in heavier tasks and will eventually be outdated by more powerful ones. In the end it all depends on your needs.
See Also: Choosing SSD Laptop
Price
The goal of notebooks is to be less expensive than a traditional laptop. This is true in some cases, but many notebooks have expanded their features or components, making the product more expensive.
See Also: Choosing Laptop without Operating System
Originally, these devices were intended to cost around 200 dollars, but now they are between 300 and 400 and some of the newer models exceed them by as much as 800 dollars. This price puts these notebooks in direct competition with traditional laptops in terms of value for money.
See Also: Small Laptops Guide
Conclusions About Cheap Notebooks
Notebooks offer some great advantages, the greatest of which is their great portability. The problem is that, to achieve it, they have had to give up many features that standard laptops do.
See Also: Linux Laptops Guide
This makes them a good option to complement a desktop computer for all those who need a device to travel or work outside the home. These are fantastic network devices for surfing the Internet or managing your email, but before you decide to buy, you should ask yourself this question:
See Also: 4k Laptops Guide
Does It Meet My Needs?
Am I willing to sacrifice the features of a larger, more expensive laptop for portability?
If your answer to these two questions is yes, then a notebook could be a great alternative for you.
See Also: Lightweight Laptops Guide
Keep visiting Laptop Guide to read latest reviews, news related to upcoming laptops and more.
References
https://www.expertreviews.co.uk/laptops/1404069/best-cheap-laptops-budget