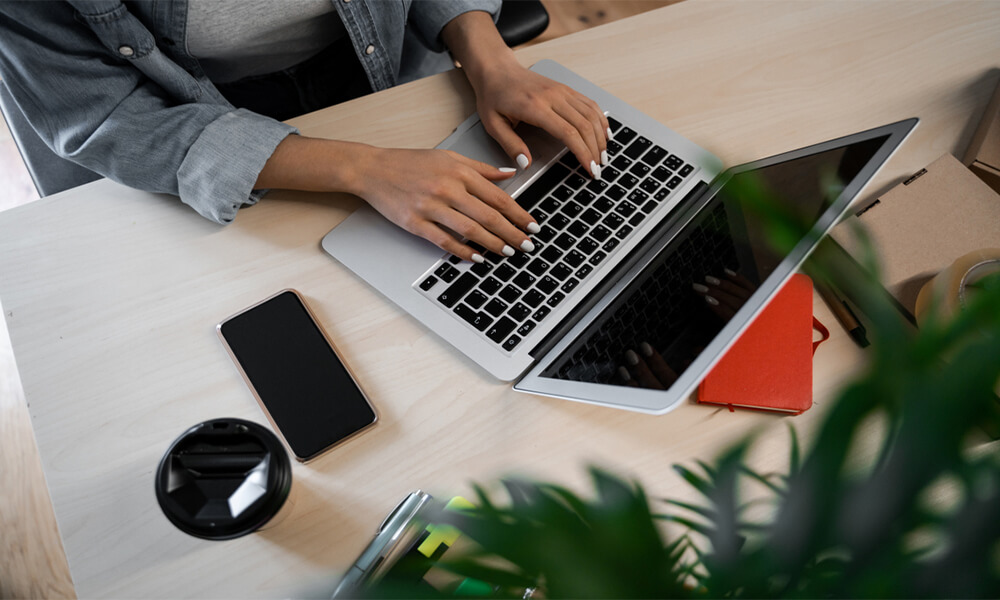 Thanks to the specifications that Intel has imposed on Ultrabooks, 13-inch laptops have become popular by leaps and bounds.
In many ways, a 13-inch laptop is the perfect size, they are not as complex or harmful to the eyes as notebooks, but they are not as heavy or uncomfortable as a larger laptop. In addition, there are plenty of options on the market for both Windows and Mac.
13-inch laptops Comparison
Below is a comparison table with some of the best 13-inch laptops currently on the market. We have tried to include models for all tastes in order to cover needs for all. You will also see 14-inch models that are not necessarily bigger and thanks to the reduction of screen frames, very compact and light laptop sizes are being achieved.
In this way you will find 13-inch laptops that are economical, light, powerful or with an unbeatable quality/price ratio. Which one do you get?
For more information, we recommend you to take a look at our article about the best laptops of today. But, whatever you do, keep reading the following article to find out which are our favorite 13-inch laptops of the last months, keep in mind that you can consider each one the best laptop of these inches within its price range.
Our Favorite 13-Inch Laptops Review
1) Acer SPIN
The most representative 13.3-inch convertible notebook from Acer does not completely bend to your will. If what you are interested in is mainly style and you don't need a super-powered machine, you won't find anything better than Acer's latest release.
Although it is not equipped with the most powerful hardware (it is mid-range), it can handle all your basic tasks without any problem or even dare to play some games.
Moreover, thanks to its 512GB SSD you can run applications or turn on the laptop almost instantly.
Moreover, thanks to its new metal hinge and an extra thin design, the Aspire SPIN works better than ever in its multiple modes of use, and can even be converted into a tablet.
See Also: Best 11 Inch Laptop
In any case, it is one of the thinnest, lightest and sharpest Windows notebooks ever. And if you still hesitate to pay for it, we assure you that if you are a design freak it will be worth the expense.
2) Lenovo Yoga 930
A revolution in laptop design.
Back in 2017 we thought the Lenovo Yoga was a bright, thin, lightweight 13-inch laptop, but this year the brand has really put the meat on the table by launching its new version. The new Lenovo Yoga 930 is a 13.9-inch laptop, but has the presence of a small 11-inch laptop.
Fortunately for us, the Yoga 930 isn't a beauty without a brain. This laptop has the power to make both work and play enjoyable, and its battery lasts long enough to never leave you in the lurch.
See Also: Best 12 Inch Laptop
Whether you decide to upgrade your laptop to a quad HD+ touchscreen version or choose the Full HD model, the Yoga 930 will give you a great experience for years to come. The first i7 laptop that is so cheap.
3) Apple MacBook Pro with Retina display (13 inch)
While the new 13-inch MacBook Pro remains unchanged on the outside, it has undergone major improvements on the inside, making it one of the top brands in notebooks.
The Pro Retina features the latest next-generation Intel Core i5 processor, which is more powerful than last year's, and an improved Intel Iris 640 Graphics. That quad-core processor also makes a big improvement to the average battery life compared to the 2020 MacBook Pro Retina.
This new version of the MacBook Pro with Touch Bar has features such as the Apple Force Touch Trackpad that uses different levels of sensitivity instead of mechanical buttons to click.
See Also: 14 Inch Laptops
In addition, Apple's solid build quality, large screen, and good all-around performance level make the new MacBook Pro with Retina display one of the safest bets in today's 13-inch notebook market.
4) Acer Swift 5
A really excellent Ultrabook at a very affordable price. Although the Acer Swift does not break new ground in the Ultrabook scene, it is an almost perfect laptop at a very affordable price, so it really deserves all the praise it can get.
The Acer Swift is a superbly built notebook, a full metal machine, thin, light and very attractive. This lightness makes carrying out daily tasks like surfing the Internet, watching videos or editing images easy and comfortable. In addition, taking into account that its screen is 1080p, its battery life is excellent.
Of course, the most striking thing about the Acer Swift 5 is that it costs less than 900 dollars, a great price for a laptop. And in this case more because you get a premium metal Ultrabook with an excellent Full HD screen, Intel Core i5 processor, 8GB of RAM and 512GB SSD.
See Also: 15 Inch Laptops
So, although it is not the most innovative Ultrabook in the world, it is one of the best value for money and will hardly disappoint you.
5) MacBook Air (13-inch)
Has MacBook Air finally made its all-day battery available to us? The market for thinner laptops is becoming more and more densely populated due to the wide variety of manufacturers. However, Apple retains its place of privilege thanks to MacBook Air.
This 13-inch notebook has the latest technology from Intel, faster RAM and more up-to-date connection ports than its predecessor, all of which results in a great user experience. In addition, the keyboard is excellent (and backlit), the Multi-Touch trackpad works very well and is as fast as you want.
See Also: 17 Inch Laptops
6) Lenovo Yoga 740
This luxurious Lenovo laptop is an ultra-portable star.
Lenovo has updated its high-end laptop with a super-sharp full HD screen. This 1920 x 1080 panel is ready for the day when hyper-HD content can be reliably viewed over wireless Internet. Meanwhile, text looks perfect, as do the images – increasing the near-future feel of this device.
The screen construction quality of the Lenovo Yoga 740 with its Gorilla Glass frame is palpable. So is the nimble keyboard with its fancy electroluminescent illumination.
The Lenovo Yoga 740 notebook (with a price starting at around 1000 dollars) really feels like a machine built for now and that you won't mind using until well into 2024, or longer.
In short, we love the Lenovo Yoga for its cutting-edge construction, the great writing experience it offers, and its premium features.
7) Lenovo C340
An Ultrabook style laptop with hardware designed to go fast.
If you are a fan of thin and powerful laptops like the Lenovo C340, but your budget is much more limited, this 14-inch laptop might be your best choice. Although it's Intel UHD Graphics may not be as powerful as the one you'll find in high-end gaming laptops, the Lenovo C340 is capable of running current titles with a configuration and resolution a point or two lower.
Still, if you are going to buy a gaming laptop we recommend you to look at this best gaming laptop guide about the best ones for gaming that you will find a better and cheaper one.
Its gaming performance comes in a thin and light Ultrabook body that features a large 1080p screen and a nimble 512GB SSD. Battery life is not its best asset, but the overall package is attractive if you want to play less complex games on a highly portable laptop without running out of money.
8) ASUS ZenBook
A retina-level display, the new Haswell processor and a cutting-edge design – is this the ultimate Ultrabook? Samsung was one of the first computer manufacturers to jump on the Ultrabook bandwagon. Since then it has done a great job playing the role of Intel's colleague with some amazing launches, such as the ASUS ZenBook, a high-end laptop.
ASUS new Ultrabook, the ZenBook, could keep the brand at the top for a while, at least as long as its skills on paper remain.
This 14-inch notebook is a very attractive unit. Thin and carefully crafted, with shiny beveled edges covering an all-aluminum chassis. However, its boring silver exterior gives us some hints about its intentions: this is a Premium Ultrabook focused on both the business man and the user who is used to working with the laptop in cafes.
9) Acer Chromebook
Welcome to the longest running Chromebook.
This Chromebook works with an Intel Celeron processor and gathers a lot of features in a very small body. Your users will love its 13.3-inch screen and 1366×768 resolution, as well as its portability. With its 1.5 kg weight, the Acer Chromebook is a fairly light laptop.
This Chromebook has some minor problems, such as the fact that it does not work very well in multitasking mode or the little variety of colors in which it is available, only one. But its price, simplicity and performance will surely help you overcome those design limitations.
10) ASUS Chromebook
For less than 400 dollars, the ASUS is a beautiful and affordable laptop that doesn't have many weak points. It has more RAM and a 720p HD screen, which is a big step forward from other models in its class, such as the Samsung Chromebook 2 and the Acer C720.
However, potential buyers should keep in mind that the
ASUS Chromebooks brings Chromebook closer to the more affordable territory of a Windows 10 laptop. So, if you are not buying the device specifically for the Google ecosystem, you might be paying too much.
That said, the 720p resolution screen is a big advantage and Skullcandy's portable speakers are great. Add it all up and the laptop could be a fantastic streaming system for any occasion, whether you want to use it for YouTube, Netflix or any other platform.
The Asus chromebooks are the most recommended in quality-price if you want small laptops as we say in the comparison.
How To Choose Your 13-Inch Laptop
When buying a 13-inch laptop you should be aware that you are looking at a small screen size, so if you are going to use the laptop to work in a physical location on a permanent basis, you may want to look at a 15-inch laptop or buy an external monitor to support it.
With this in mind, the advantages of a 13-inch laptop are many:
Processor
When we are going to buy a laptop, one of the specifications we have to look at is the processor. Depending on what we are going to do, we can opt for a more discreet one or another more powerful one.
The most popular are those from Intel, with the i3, i5 and i7 at the head. More recently they have launched the i9, but this one is already for really demanding users. Probably, if we opt for a laptop with an i3 processor we will be working on a computer that will work a bit fairly, not to use the expression "on foot".
To work comfortably, it is worth buying a laptop that has at least an i5.
On the other hand, there are also AMD processors. At first they are cheaper, but their Ryzen are at the same or higher level than the Intel ones. Although the Ryzen 3 is a little higher in performance than the i3, it is also worth buying a laptop that starts with the Ryzen 5 if we want to work in conditions.
Weight
If we choose a laptop with a slightly smaller screen, it is partly because we want a lighter laptop. When what we want is a laptop that we are going to be moving several times a day and even take it with us when we walk, the weight is fundamental: we have to buy the lightest possible, as long as it reaches the minimum specifications that we are going to need to carry out our work.
The best lightweight laptops in the world are all under 1.5kg, but there are laptops on the market that are under 1kg, which is really little. Therefore, we could say that in order to talk about a lightweight laptop, it has to be around 1.5kg.
But there is something important to take into account: there are users who have complained that an excessively low weight translates into instability when working with the laptop on your knees. The laptop moves, which is very uncomfortable if we have to spend hours typing and putting it in position every few minutes. Lighter is not always better.
RAM Memory
RAM memory is something we always have to take into account when we go to buy a laptop. Operating systems are getting better and better, but they are also getting heavier. For that reason, more and more RAM memory is needed to allow us to move the operating system with ease.
To be more faithful to the truth, what will allow us a good amount of RAM memory is to have a greater number of open processes, so here we could say that "it is better than missing".
There are many laptops sold with 4GB of RAM, but we are talking about laptops with a little limited resources. To ensure that our laptop will work well today and in the future, it is best to acquire a laptop with at least 8GB whenever possible.
Touch Screen
A touch screen will allow us to make use of extra options, among which we will have to use applications designed for touch screens or draw with a stylus. Most laptops that include a touch screen use a Windows operating system that offers the possibility of using the laptop with its tablet interface.
In addition, they include software that will allow us to draw on the screen, such as the company's Edge browser.
Prices
The prices of the laptop will depend on several factors, among which we have the internal components. As for the laptops with screens from 13″, we can find some with a starting price of just over 200 dollars, but there are also some models of popular brands that are for a price 11 times higher, that is, over 2000 dollars. It will depend on us and the use we are going to make of the laptop, as well as on our pocket, to choose one or the other.
Hardware
The 13 and 14-inch screens are widely spread, allowing for an incredible supply of 13-inch laptops to be purchased. We have very cheap models, others with a good quality/price ratio but we also have the high range for those who need maximum performance in the minimum space.
What we do recommend, buy the 13-inch laptop model you buy, is that it comes equipped with an SSD hard disk. For 600 dollars there are already some models that incorporate it and the difference in performance level that you are going to have is brutal.
14 Inches Are the New 13 Inches?
You could say that. The laptops from 13″ were designed to be more transportable than those of 15.6″ and include a larger screen than those of 10-11″. At the time, the margins and frames were much larger, but they have managed to reduce them to just over a centimeter.
Thanks to this reduction, manufacturers can now include a screen from 14″ in the same size and weight as a screen from 13″. A larger screen means greater efficiency and production, which is especially interesting if we don't have to carry the extra weight.
Dimensions of a 13-Inch Laptop
It is a little complicated to talk about general measures if we consider the amount of brands that exist in the market. One thing is clear and unchangeable: a screen from 13″ will always measure 33.02cm diagonally.
In general, the screen will be panoramic (16:9), which is about 16.5cm high and a little less than 30cm wide. What is variable is the overall size of the laptop.
It depends on the brand to invest in R&D to be able to fit everything needed in a laptop with smaller dimensions or a little more space. A laptop from a good brand that has managed to compress the laptop from 13″ and its margins will have a closed size of about 35cm diagonally. The thickness, once again, will depend on the model chosen.
As a matter of fact, since the 14″ are the new 13″ for reasons we will explain in this article, the screen of a 14″ computer has a diagonal measurement of 35.56cm. The total size is approximately 38cm, depending on the margins of the laptop.
Best Brands of 13-Inch Laptops
It is difficult to make a classification of the best brands of 13-inch laptops since practically all of them have models of this screen size. Even so, we will make a classification of what we consider the best companies:
HP: offers a very competitive quality-price ratio that is hard to beat.
Apple: MacBooks are expensive, but its manufacturing quality is impeccable, its screen is very good and usually has an enviable autonomy. Over the years, you realize that buying a MacBook was a good choice.
Lenovo: Lenovo laptops are selling more and more, and the company has taken the lead, offering a few 13-inch laptops with very good manufacturing quality and very tight hardware for the price we pay.
ASUS: I love Zenbooks for their lightness and design but the truth is that their catalog of small laptops is very wide.
Acer: Although some years ago they left a lot to be desired, it is true that the latest laptops they have launched to the market have a good compromise between quality and price. They are again an option to take into account.
Xiaomi: The Chinese company is relatively young in this and other technological segments, but they are advancing fast and with a firm step. Their My Laptop series includes advanced components that will ensure we can use them for both personal and professional use. It is worth taking them into account when considering the purchase of a new laptop.
13-Inch or 15-Inch Laptop?
Whenever we have to decide on something, we have to consider how we are going to use it. What is better for our use: a laptop from 13″ or a 15-inch laptop?
13-inch
13″ laptops have been designed to be more manageable and easy to take from one place to another. If we usually work with our laptop at home and away, if we need to carry it around with us and move it around a lot, we're probably more interested in a 13″ computer.
15-Inches
15″, or 15.6″ to be more exact, is the standard size on a laptop screen. On these laptops we can work by viewing more content, which is always important and more so if we need to split the screen to do some work.
The bad thing is that they are bigger and heavier, so they may not be the best option if we have to carry them around with us all the time.
Another thing we have to take into account is that bigger laptops usually include more advanced internal components, so if we are interested in power, we have to look at this too.
And the fact is that size pays, and in technology the smallest thing is usually more expensive; if we want a laptop from 13″ that is as powerful as its big brother from 15.6″, it is more than likely that we will have to pay more.
Keep visiting Laptop Guide to read latest reviews, news related to upcoming laptops and more.
References
https://www.lifehacker.com.au/2015/07/ask-lh-are-13-inch-laptops-suitable-for-programming/
https://www.laptopmag.com/articles/dont-buy-a-15-inch-laptop