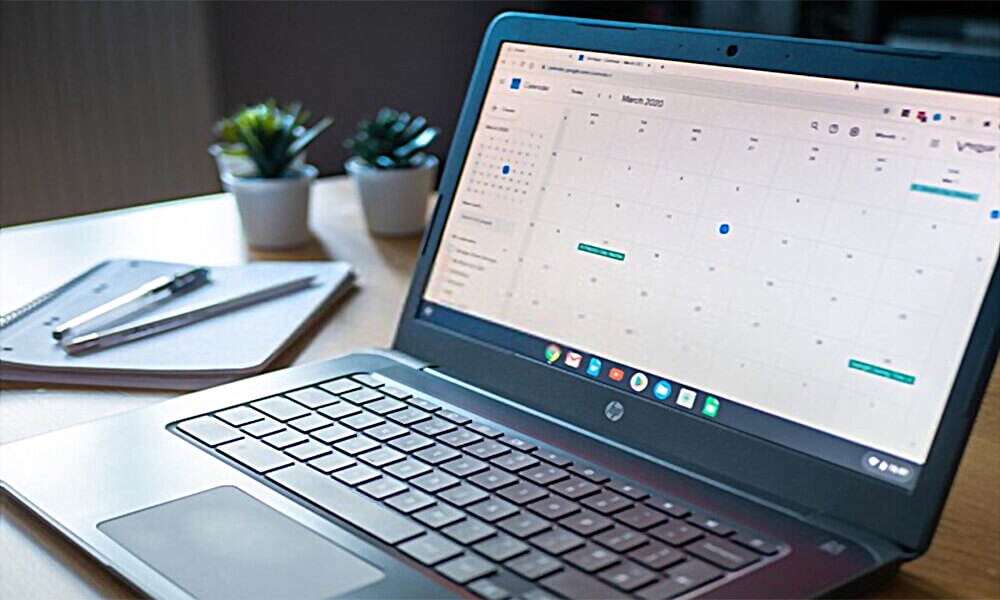 Do you want to know which is the best laptop for 100 dollars at the moment?
Our experts have ranked the best cheap laptops for you if your budget is under 100 dollars.
We help you choose the model that best suits your personal needs and requirements.
Comparison: Cheap Laptops Under 100 Dollars
Here is a complete comparison with the best new and second-hand laptops that you can buy for 100 dollars or less.
The market for refurbished, new and second-hand laptops for 100 dollars has been growing significantly in recent years.
The main architect of this is Amazon, which thanks to its attractive prices and service of reviewing its refurbished products, has caused sales of these types of laptops to soar.
1) Primux: Best Price/Quality Ratio for a 100 Dollar Laptop
Technical specifications of the Primux Ioxbook, our favorite laptop are as follows:
QuadCore Intel Atom-Z8350 1.92 GHz processor
RAM memory: 2 GB RAM memory
Capacity: Hard Disk Drive 32 GB EMMC Solid State Drive
Intel Graphics HD Graphics Card
Display Screen of 14″ FullHD bright high resolution: 1920×1080 pixels
Operating System: Windows 10 Home
Battery Life Up to 4 hours
Weight 1.2 kg
Pros & Cons
Following are the PROS & CONS of this product
PROS
Expandable Hard Disk: It has enough space to expand the internal storage up to 2TB.
Full HD screen with the strictest guarantee of no dead pixels.
Comes with Windows 10 as standard: the easiest operating system for most people to use.
It has an SD card reader, 1 HDMI port, 1 headphone jack and 2 USB ports: one 2.0 and the other 3.0
CONS
Disk space is quite fair. If you need something a slightly more powerful laptop, there is an equal version of it for only 20-30 dollars more.
It's a bit slow and is basically for simple tasks.
2) G-Anica
Following are the technical specifications of G-Anica notebook laptop (A perfect mini laptop for transporting)
Processor: 1.5 GHz VIA processor
RAM Memory: 512 MB RAM
Hard Drive Capacity: 4 GB Hard Drive
Intel Graphics HD Graphics Card
10,1″ capacitive HD Touch Screen with a resolution of 1024x600p
Android Operating System
Battery Life Up to approximately 4.5 hours
Weight 0.8 kg
Pros & Cons
Following are the PROS & CONS of this product
PROS
It is available in 4 colors: white, black, silver and pink.
It has a front 1.3 mega pixel webcam
Card reader, 2 USB ports, a mini HDMI and supports the possibility of connecting to the Internet via cable.
It is very cheap and offers excellent value for money.
Ultra light and easy to take from one place to another.
CONS
Screen resolution is really low.
It does not go with Windows and works with Android, so you have to adapt.
It's not very fast but for $100 you can only expect it to work for the most basic tasks.
3) Acer Chromebook (Very Good Second-Hand Laptop for $100 or less)
Following are the technical specifications of the best used Chromebook.
Intel Celeron N3150 1.6 GHz Processor
4GB RAM Memory
Capacity: 32 GB SSD Hard Disk
Intel Graphics HD Graphics Card
HD screen from 11″ with LCD technology and a resolution of 1366×768 pixels
Chrome Operating System, Google's Operating System for laptops
Battery Life Up to 5 hours
Weight 1.4 kg
Pros & Cons
Following are the PROS & CONS of this product
PROS
Excellent second-hand laptop reconditioned by Amazon.
Its components are a real bargain considering what it is worth.
Google's Chrome operating system is very light, so the laptop goes much faster than its competitors.
High resolution HD touch screen.
Very long battery and very fast wireless connection.
CONS
Even if you have relatively superior components than your competitors, you are only capable of doing basic tasks using this laptop. So, you don't expect much more.
4) Thomson NEOX (The Best 100 Dollars Laptop On The Market)
Following are the technical specifications of Thomson NEOX, a brand expert in manufacturing cheap laptops
Intel Celeron N3350 processor up to 2.4 GHz
4GB RAM Memory
Capacity: 64 GB SSD Hard Disk
Intel Graphics HD Graphics Card
13.3″ High Resolution FullHD Screen: 1920×1080 pixels
Windows 10 Operating System
Battery Life Up to 6 hours
Weight 1.3 kg
Pros & Cons
Following are the PROS & CONS of this product
PROS
Thin portable built with good quality materials such as aluminum.
High resolution FullHD screen to watch series and movies with high quality.
Internal storage expandable up to 512 GB.
Excellent connectivity: Bluetooth, 2 USB ports, Micro HDMI, 3.5mm audio connector and SD card reader.
CONS
It is not possible to expand the RAM memory.
It is a slightly superior laptop to all those previously analyzed but do not expect it to "fly". It is designed to perform basic tasks smoothly.
For Whom Are These Types of Netbooks For?
According to what we mentioned before, these types of laptops are not for everyone.
We can think of basically 4 user profiles for this type of computer:
Gamers who want to use an emulator: The processors of these laptops are slightly more powerful than those of a Raspberry Pi. If you want a Linux laptop to install for example the Super Nintendo emulator, these laptops will be great.
People who want the cheapest: It is an economic way of having a laptop at home to be able to carry out the simplest tasks.
Students: If you are a student and looking for a cheap and lightweight laptop to access training materials, they are ideal.
Children: Who are starting to mess around with computers.
Is It a Good Idea To Buy a Second-Hand 100 Dollars Laptop?
The quick answer to this question is that it depends.
The next thing you'll ask yourself is obviously, what does it depend on?
Basically on 2 things:
1- Your needs.
2- Your budget.
1) Your Needs
A cheap second-hand laptop is enough to perform tasks such as surfing the Internet, sending emails, watching movies, working with Word, Excel, PowerPoint.
Basically, all the 100 dollar laptops we recommend are more than enough to perform the most basic tasks.
2) Your Budget
If your budget is a maximum of 100 dollars, there is not much more to tell you, these are the options and I'm sure they will be perfect for you.
On the other hand, if your budget can be adjusted a little bit and you can afford to spend a little more, we recommend you to
1) Learn about the possibility of buying Chinese laptops at a very good price.
2) Value the possibility of buying a 200 dollar laptop because it is really worth the difference in hardware.
Buying Tips: Aspects To Take Into Account
Advantages
Portability: Laptops under 100 dollars are small devices that fit in any bag and can be taken anywhere.
Price: They are the cheapest laptop you will find in the market.
Bargains: At Amazon you will be able to find very good bargains of products whose physical condition is perfect but that could not be sold as new because this product was returned by another customer or was slightly damaged when handled in the warehouse.
Disadvantages
Operating System: In many cases these laptops are usually equipped with old and obsolete operating systems such as Windows XP or similar. Keep this in mind so you won't find any surprises after you buy it.
Limited Offer: The offer of this type of laptops varies and is quite limited..
Technical Features: This type of laptop usually has quite limited technical specifications since its second-hand components will be quite old.
Is It Worth Spending More?
One of the main mistakes that a large number of users make when buying a laptop is to always go looking for the cheapest one of all.
Although it is undeniable that the price is in many cases the main buying factor to take into account, you should also assess other issues such as
What Will You Use Your Laptop For?
Will its performance be enough to perform all the tasks I need?
What Is the LifeSpan I Want To Give It?
It is a big mistake to think that buying a cheap netbook is going to offer you the same advantages as any other laptop.
In the vast majority of cases, with only 100 dollars more invested, users could have bought a laptop with a much longer useful life that would have prevented them from wasting so many hours of time on day-to-day tasks.
Final Conclusion: Which One To Buy?
Choosing a good 100 dollar laptop, whether it's new, refurbished or second-hand, is a very personal decision and depends a lot on your needs.
In general terms, it requires quite a lot of time comparing (this we have done for you), looking at many prices (we have also done this) and knowing your personal situation, your needs and your budget (it is already up to you).
So far our article about the best laptops for 100 dollars. Did you already know any of them? Have you bought or are you thinking of buying any of them? What do you think?
For any doubt or suggestion you may have, don't hesitate to write a comment below.
Also, if you think this article can help a friend or family member, don't hesitate to share it!
Keep visiting Laptop Guide to read latest reviews, news related to upcoming laptops and more.
References
https://www.backmarket.com/content/laptops/5-best-cheap-laptops/1