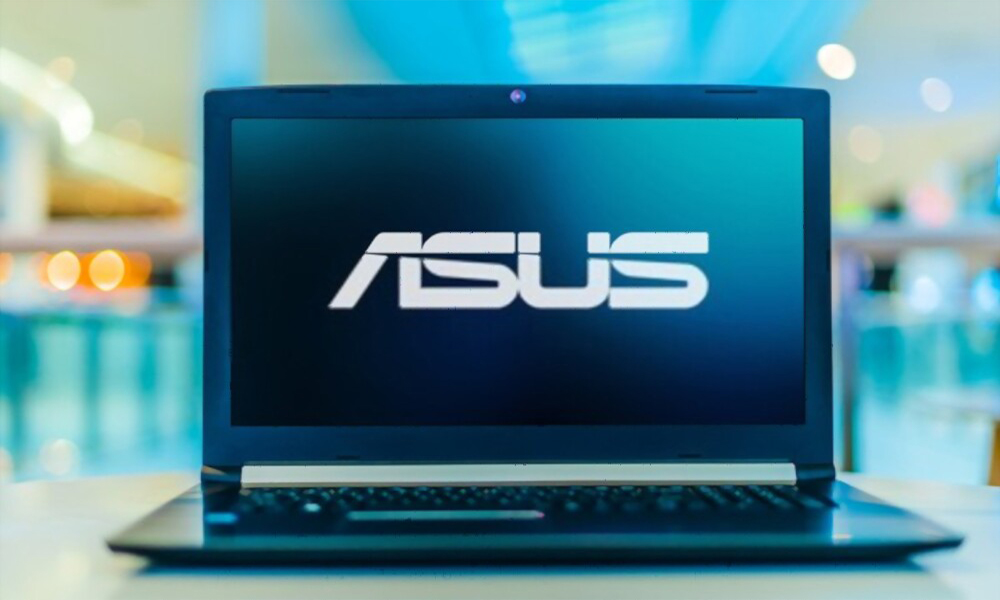 If you are thinking of buying an ASUS laptop, but you don't know which one to choose from their great catalog, don't worry. This guide will help you make the right choice.
In this guide, our team of experts will help you select the best laptops of ASUS brand, comparing them and giving our opinion of the pros and cons of each model so you can choose the one suitable to your needs.
What can we say about the ASUS brand? The Taiwanese manufacturer has been in the electronics business since 1989 and since then has been in the electronic leadership of quality products.
Today, ASUS has become a very prestigious company competing and even surpassing quality when compared to big companies in its field like HP, Dell etc.
The company ASUS takes very seriously the comfort and versatility it offers to its consumers by giving them very high end laptops as you will see in our comparison below.
ASUS Laptops Comparison
| Ranking | Name | Best Feature | Current Price |
| --- | --- | --- | --- |
| 1) | ASUS ZenBook 14 | Very compact and lightweight, with a 14-inch bezel-less screen. Very comfortable to type on as it features ErgoLift, a hinge that allows you to tilt the keyboard to get to the most ideal position for you. | Price On Amazon |
| 2) | ASUS VivoBook S15 | A 15.6-inch bezel-less display, it also features ErgoLift. It has the superb BATTERY HEALTH CHARGING technology, which does not allow it to overcharge, thus extending its lifespan. Excellent audio: clean, clear and immersive. | Price On Amazon |
| 3) | ASUS TUF Gaming FX505 | It has a military certification to survive various weather and everyday conditions. Illuminated keyboard and NVIDIA GeForce GTX 1060 graphics card. | Price On Amazon |
| 4) | ASUS X540 | It really is a well-crafted laptop, giving you a large screen, an NVIDIA video card, an option that protects you from blue light radiating from the screen, and a hybrid storage system. | Price On Amazon |
| 5) | ASUS VivoBook E14 | Something totally cool is its Touchpad. It is super fast and sensitive, reads your finger with amazing accuracy and its image quality is very crisp, clean and clear. | Price On Amazon |
Why Choose an ASUS Laptop?
Before ASUS started selling laptops or desktop computers, their main strength was and is, the production of BASE PANELS (also known as: Motherboard). The motherboard is a printed circuit board to which all the components that make up a computer are connected. It is the fundamental part to mount any personal computer, desktop or portable device.
The principles of ASUS were dedicated to making these kinds of components and they are the best in this aspect. Little by little they were diversifying and creating other types of components and accessories for computers, thus taking the company to another level of market in which they have gained prestige over time thanks to its high quality.
ASUS has a very well designed warranty system and they care about that, they want their consumers to be happy and sure that the company will take care of any problem if present in any of their electronic equipment, although with experience I can tell you that this happens very little since they make excellent laptops, but of course, there can always be cases.
THEIR TECHNICAL SUPPORT IS OF HIGHEST QUALITY. They have many offices around the world and can give you local or international support and repair coverage (depending on the extended service package you have purchased). So don't worry if anything happens to your laptop at any time.
Special mention should be made of the Asus Republic of Gamers (ROG) product line. The models included in this line have been created exclusively for the most demanding players. All ROG laptops have probably the highest performance on the market when it comes to quality. In this comparison we have selected one of these laptops but we will talk more about them in an article dedicated exclusively to gaming laptops.
See Also: Best ACER Laptop
Did you know?

ASUS is an unusual name, but the name "ASUS" refers to the winged horse of Greek mythology, PEGASUS. Wanting to refer to the flight, speed, art inspiration and learning, among others. Something really interesting, don't you think?
Tips for Choosing a Good Laptop
Before buying any laptop, there are several aspects to consider that we will detail below. It is true that a computer, whether it is a laptop or a desktop computer, can be used in a general way or specifically in a specific professional area. For this reason, we have other specific guides on our website.
So, if you are dedicated to a specific area of work or not, I recommend you see these points to help you choose your laptop well.
Storage
This is very important since we need to store data on our laptop whether it is for work or study, if you are not a very demanding user of storage, a 256GB hard drive is enough. But if you have to handle a lot of data, or are fond of downloading movies or playing games, try to find a capacity of 500BG or 1TB. Remember that these options increase the price of the laptop.
RAM Memory
It is the one that allows us to run several programs at the same time without the computer crashing. This ensures some of the programs and files we run, from the operating system itself to the applications we use, are going to be made and remain active.
If you have to use many programs or applications simultaneously, the best thing is to have 8GB RAM, otherwise a 4 or 6 Gigabyte memory is fine.
See Also: Best Lenovo Laptops
Expert Tip

Remember that one of the main steps for the proper functioning of your ASUS laptop is the maintenance of the fan, because if you work in places or with inadequate means for the ventilation of your laptop, the maintenance should be frequent.
Processor
The function of the processor is to decode instructions and process program data. How to coordinate and control all system operations. The speeds at which processors arrive today are Gigahertz (GHz) and have several cores.
Look for processors that generate speeds greater than 1.5GHz and that have 4 or more cores as they will allow your laptop to give better performance and have higher computing speed.
Graphics Card
This will allow us to have better image and video quality, some manufacturers incorporate their own video cards in the computers, but for very basic uses.
The best manufacturers of graphics cards at the moment are NVIDIA and AMD. If you run programs or games that need a good quality of video and image, look for these manufacturers' graphics cards included and have a minimum of 2 GB dedicated.
See Also: Best HP Laptops
ASUS Laptops Price Range
Laptops for less than 500 Dollars
They are usually laptops that are LOW or MEDIUM RANGE. They offer somewhat poor specifications, if you want to use the laptop more intensively, they are ideal for people who don't require to perform high performance work on a laptop.
Laptops between $500 – $900
Computers of category MEDIUM – HIGH. They will provide you with good performance specifications such as: processors, storage memory, large screens, RAM memory and other useful things for advanced users and those who require great computing capacity.
Laptops over 900
Here you will find HIGH or PREMIUM RANGE laptops. They will give you the best of the best performance, with most of their specifications at the maximum capacity that is currently on the market.
See Also: Best Razer Laptops
List of the Best Laptops of the Brand ASUS
Next we will show you a description of the best laptops of the brand ASUS that are currently available in the market and that will guide you when making your choice:
1) ASUS ZenBook 14
Creativity. Style and innovation are the defining features of the new, sleek ZenBook 14 laptop from ASUS. Everything in this ASUS masterpiece is made for great mobility as the world's smallest notebooks at just 14 inches.
You'll appreciate not only the tremendous internal power but the careful attention to detail, such as the unique ErgoLift hinge that automatically tilts the keyboard into the most comfortable position.
The NumberPad touchpad that solves the problem of a missing number pad on compact laptops. Just touch the number pad icon in the upper right corner of the touchpad and an illuminated number pad will appear.
The design is very compact with an ultra-compact and ultra-lightweight chassis thanks to its aluminum and carbon fiber materials. With the 4-sided NanoEdge screen, which means it has very thin frames, the ZenBook 14 is one of the smallest 14-inch laptops on the market today and is 13% smaller than previous generation laptops.
It has an improved typing position in which you can automatically tilt the keyboard to achieve the most comfortable typing position for you, thanks to the ErgoLift hinge mentioned above. So if you are a person who writes a lot this would be your best purchase option.
Another great advantage of this model is that its cooling system is very well optimized and with a really good audio performance. The ZenBook 14 is powered by a high capacity battery that will not let you down. Its battery holds about 13 hours of performance, so no matter how long and hard your work day or long trips are, with this model this will not be a problem.
See Also: Best Huawei Laptops
2) ASUS VivoBook S15
Sometimes we hear the phrase: "less is more" in this case this laptop lives up to the phrase. Whether it is for work or play, the ASUS VivoBook S15 is a compact, unique laptop capable of adapting to any type of user.
The VivoBook S15 like the ZenBook 14, has a four-sided NanoEdge display without a frame and features an ultra-slim 5.7 mm bezel, which gives you an amazing 15.6 inch screen ratio, offering you extremely immersive images.
The ErgoLift hinge design also tilts the keyboard upward for more comfortable typing as discussed in the previous model.
This Asus VivoBook is a very safe notebook, since it has a fingerprint reader that will allow only you to have access to it, a very important data that must be taken into account because to be honest, we all like to have privacy of our files.
The charging time of this laptop is really impressive since in less than an hour its charging level will be at 60% of its capacity. It has the ASUS BATTERY HEALTH CHARGING technology that will help you protect your battery from overcharging, allowing you to prolong the life of the battery by keeping it in optimal condition over time.
It features the ASUS SonicMaster which is a combination of hardware, software and audio tuning designed to give you the best audio experience. The amplifiers, large speakers and resonance chambers perfectly adapted to the VivoBook S15 ensure a powerful audio delivery and deeper bass than other models of the same brand and its competitors.
See Also: Best Surface Laptops
3) ASUS TUF Gaming FX505
If you are a fan of video games and you want to play for hours, the ASUS TUF FX505 laptop is what you are looking for. UNLIMITED DESIGN, UNMATCHED STRENGTH FOR YOUR GAMES.
The ASUS TUF Gaming FX505 will change the way you look at gaming laptops, with impressive hardware and a compact chassis and a truly aggressive design that is exceptionally rugged. FX505 has a keyboard with RGB backlit keys. With a state-of-the-art NanoEdge IPS-level display, FX505 offers a highly immersive gaming experience without breaking the bank.
Truly exceeding the standards of gaming laptops, the FX505 passes a series of rigorous military grade MIL-STD-810G tests. These tests refer to a U.S. Military Standard that examines and tests a computer's capabilities to adapt to and withstand the conditions it may experience throughout its entire life.
So this laptop is able to successfully survive a variety of conditions, including exposure to solar radiation, high altitude, and extreme temperatures. It is certified to withstand everyday use, from accidental bumps to sudden falls at a desk.
Durable and stable, the ASUS FX505 has been pushed to the limit to ensure only the best of the best for the most demanding players.
The ASUS TUF Gaming FX505 has three outstanding designs that showcase its tenacity and power. Its aluminum casing is either metallic gray, gray or black.
It features the distinctive Radiating-X design, which is an X-shaped mark on the front of the notebook to give it an aggressive and elegant touch at the same time.
See Also: Best Dell Laptops
Expert Tip

Don't block the ventilation inlets and outlets of your laptop, as it needs to be ventilated and the internal temperature needs to be lowered for it to work properly. If we put the laptop on a surface that prevents it from being ventilated, such as a textile, it can suffer various damages.
4) ASUS X540
Sometimes it has happened to us that we see a laptop, perhaps not with a very elegant, aggressive, minimalist design as we might want, but let's not be fooled by this ASUS X540. It comes with a simple design but with very well achieved specifications and an excellent quality price without a doubt. It is a super solid and lightweight laptop that weighs only 1.9 kg, ideal for taking with you when you are away from home or the office.
It has a top quality brushed finish that draws attention and ensures that you stand out from the crowd, despite having a really simple design, it is eye-catching at the same time.
It has supercharged performance with an SSD (solid state drive) that allows you a monumental improvement in read/write speeds, everyday performance, boot times and physical data protection.
Like the ASUS VivoBook S15 features SonicMaster technology which is a combination of hardware, software and audio tuning. This technology was developed with the clear purpose of giving you the best possible audio on a laptop. The additional signal processing helps to adjust the hardware, filter noise and improve clarity so you can enjoy a totally clean and clear audio.
Something that this ASUS X540 laptop has that does not include in the previous three laptops we already analyzed and that in our opinion is something really useful and important for those who spend most of their hours in front of our laptops either working, playing or studying, is that it has a technology developed by the same Chinese manufacturer, the ASUS Eye Care.
This technology protects you from the light that radiates from the screen. Most LED panels emit blue light, the main cause of eye loss and retinal problems.
When the ASUS Eye Care mode is activated it effectively reduces the blue light levels by up to 33% to make reading comfortable, and to protect you from eye fatigue and other ailments. This is a very positive feature of this ASUS laptop.
See Also: Best MSI Laptops
5) ASUS VivoBook E14
It is a laptop for those looking for cheap, dedicated to productivity and entertainment. It is the ideal choice for daily tasks. It is a thin, light, compact and accessible laptop with a sophisticated finish, comes with a deep blue color that is a delight to watch, the ASUS VivoBook E14 is an attractive, elegant and unique device.
It offers a screen of around 14 inches, with more than adequate storage for recreational use and a set of technologies designed to enhance your experience when you are using it. It offers you a more impressive image with the ASUS Splendid technology.
See Also: Best Apple Laptops
It really is a laptop with a simple but elegant design. Despite its small size, it has all kinds of features and ports you need to perform all your daily tasks.
The VivoBook E14 features a patented ASUS technology, which is the IceCool, and contains a unique internal design that keeps all the components that are heated away from the wrist rest. So where they rest your wrists will be maintained at a temperature of 28 and 35 degrees which will allow you to work comfortably as the hours pass.
Something unique about this ASUS laptop is that it has a TouchPad with excellent precision, typical of smartphone screens. Equipped with technologies used in smartphone screens, the E14 TouchPad offers more sensitivity and responsiveness to the user.
The ASUS VivoBook E14 has a powerful processor to make its multitasking performance more efficient, this ensures a performance needed to perform your daily tasks without any problem. It is ideal for working with Microsoft Office, watching movies, series, surfing the internet and playing games.
See Also: Best Toshiba Laptops
Frequently Asked Questions (FAQ)
Q: Is the Windows operating system automatically updated on ASUS laptops?
Yes, in that aspect you don't have to worry since Windows is always updating to its most recent patches.
Q: Is it better if I buy a laptop with a screen larger than 15 inches, for better image/video quality?
Unfortunately this is not always true, there are 15 and 17 inch laptops that have a 720p or 1080p image/video quality while smaller 13, 14 and 15 inch screens achieve full HD and even 4K in some models depending on the manufacturer.
Q: What type of storage is better, SSD or HDD?
It is a somewhat complicated issue, although both do the same job (storing data), what changes is the performance of each. It is true that SSDs (Solid State Drives) are much more durable and fast because nobody wants their laptop to take too long to process the information, but they are usually very expensive and with very little storage. They are usually used to load the operating system, which makes your computer run very fast.
On the other hand, HDDs (Hard Disk Drives) are more delicate and their response time is slower because they save information on metal plates. But they are economical and you get twice as much storage as you would pay for a minimum capacity SSD.
Q: How long do ASUS laptops last?
Generally, the life of a laptop is 4 to 5 years, since innovative changes are very small, to see a big change and have great technologies in a laptop you should replace it more or less every 3 years.
Q: Are ASUS Gaming Laptops just for gaming or are they intended for some other area?
Many think they are dedicated to that area, but in reality they are not. People who are dedicated to video or photo editing, graphic designers and architects use them a lot, since they have a better performance for the type of programs they use, after all a game is nothing more than a program that runs a lot of resources.
Keep visiting our website Laptop Guide and if you have any questions about anything? Feel free to leave a comment down below.
References
https://www.asus.com/us/Laptops/ASUS-Laptop-Series-Products/