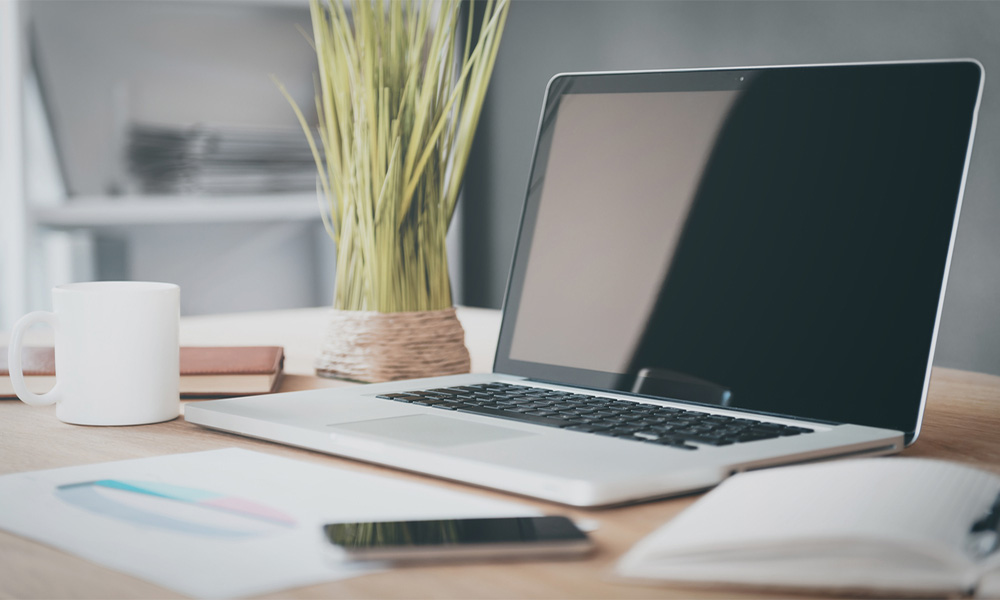 Known simply as ACER, it's a Taiwanese company that manufactures computers and computer products. Being known as the fourth largest computer manufacturer in the world this company is also the largest computer retailer in Taiwan.
Founded in 1976, Acer is one of the leading ICT (Information and Communication Technology) companies in the world and is currently operational in more than 160 countries across the globe. Acer's goal is to always look forward towards the future, it is focused on achieving a world where hardware, software and services are combined to provide many other possibilities for both users and companies.
With technologies oriented from the Internet of Things (IOT) to Gaming and Virtual Reality (VR). ACER has been manufacturing components and equipment for the past many years. The company is quite well reputed and the manufacturing quality is of very high standards.
The goal of the company is to always remain innovative and elaborating when it comes to new technology and services. Thus demonstrating that it is one of the big companies in the electronics industry.
In August 2007 Acer took over the American computer manufacturer Gateway, Inc. and acquired it by paying the price of around 710 million dollars. With this Acer places itself above the Chinese manufacturer Lenovo and acquires the third place in the computer market of the world.
By the end of 2009, Acer surpassed Dell in sales, and by then it became the second largest manufacturer of personal computers worldwide.
In recent years Acer's North American market share has declined, while the European share has increased every day since then. Acer is trying to re-enter the North American market but it is not yet clear if it will succeed. Much of its success in Europe can be attributed to its sponsorship of the Ferrari Formula 1 Team.
But it is clear that Acer strives to manufacture the best computers, electronics and IT products, so that its consumers can enjoy an innovative, unique and high-end experience.
Acer's wide variety of products ranges from computers, servers, monitors to peripherals. The company also provides Internet presence solutions to business, government, education institutions and many others. But, in this article we will be talking about the top 5 laptops, and will be comparing them to help you choose the best one for you.
ACER Laptops Comparison
What does Acer offer when you buy one of their laptops?
Something that characterizes this company is the great variety of help, it provides to its loyal consumers and even to those who are buying its products for the first time. To mention a few, Acer provides its users with: Online Technical Support, Online Self Service so that if your product catches any problem you can easily solve it by yourself.
But if your computer has any problem that you can't solve, you can use the warranty provided by Acer. All Acer products have warranty, in case of a notebook it is 1 year but, you can buy Extended Service Plans where you can extend the warranty up to 3 years, and Acer will take care of any problem if it occurs.
The Customer Service is highly active in the working days. It has a large Community where people around the world can ask any question or problem, from the users of the same brand.
See Also: Best ASUS Laptop
Tips for Choosing an Acer Branded Notebook
Before buying a laptop, there are several essential aspects to consider.
We have to clarify that a computer, whether it is a laptop or a desktop, can be used in a general way or specifically for a specific area. So, if you are dedicated to a specific area of work or not, we recommend you see these points to help you choose well when buying your Acer laptop.
Processor
The function of the processor is to decode instructions and process program data. It also coordinates and controls all system operations. The best manufacturers of computer processors are Intel and AMD.
If you look for processors from these manufacturers that generate speed greater than 1.5GHz and have 4 or more cores they will help you in generating better performance and will provide better computing speed.
RAM Memory
It is the memory of the computer that allows us to run several programs at the same time. This is where the programs we have run on the laptop are going to be made and remain active, from the operating system itself to the applications we use.
The best is to have 8GB RAM memory, if you have to use many programs or applications simultaneously, otherwise a 4 or 6 Gigabyte memory is fine enough to support your requirements.
See Also: Best Lenovo Laptop
Screen
Without a doubt, a screen is an important part of a laptop but sometimes just because it's big doesn't mean it's better. Acer has a variety of screen sizes, if you are looking for 14 and 15 inch screens, these can have FHD and even 4k image quality, while the 16 and 17 inch qualities provide 720p or 1080p .
Storage
Storage is essential because we need to store data on our laptop either for work or study. Being a user of ACER they provide you with a number of storage options available. Normally 256GB memory is sufficient, but if you have to handle a lot of data, one can even get 500BG or 1TB memory integrated on to their systems. Remember that these last two options increase the cost of the laptop.
Graphics Card
Graphic cards allow us to have better image and video quality, some manufacturers incorporate their own video cards in the computer system, but for very basic uses.
The best manufacturers of graphics cards at the moment are NVIDIA and AMD. If you run programs or games that need good video and image quality, look for these manufacturers' graphics cards that have a minimum of 2 GB.
See Also: Best Razer Laptop
Price Range for Acer Laptops
Laptops for less than $500
They are usually low or medium range laptops. They offer somewhat decent specifications. In this price range you can find the Acer Aspire 3.
Laptops ranging from $500 – $900
Here you can find the Acer: Aspire 5, Swift 5 and Predator Helios 300. These are medium-high class computers. They provide you with good performance and specifications such as: processors, storage memories, large screens and RAM's.
Laptops over $900
Here you will find laptops with HIGH RANGE or PREMIUM specifications. They will give you the best of the best, with most of their specifications at the limit or maximum capacity that is available in the market. The Acer Nitro 5 enters in this category because it has all the premium specifications available till time.
See Also: Best Huawei Laptop
Acer Laptops Review
To help you make a better choice, here are the top 5 laptop models that Acer brings for you:
Acer Aspire 5.
Acer Aspire 3.
Acer Predator Helios 300.
Acer Swift 5.
Acer Nitro 5.
1) Acer Aspire 5
Unparalleled design and mobility. You can travel wherever you want in style, as this laptop is lightweight and has a top cover made of aluminum, sand blasted. It is only 17.95 mm thick, and comes with a great soft touch finish that gives you a quality feel and look.
It has impressive graphics. This narrower bezel design gives you more room to produce stunningly realistic images. You will be able to see clear and sharp colors in a screen that has IPS Full HD of 15.6 inches. It puts an end to eye strain due to prolonged use thanks to the Acer Blue Light Shield technology, which reduces the blue light emanating from the screen.
This notebook gives you exceptional performance. It speeds up the work with an Intel Core processor of eighth regeneration and graphics NVIDIA GeForce MX2501. Applications on this laptop play faster, the graphics look great, and multitasking is more efficient.
You can do your work more optimally with the precision touch panel and log in with a secure touch with Windows Hello and the fingerprint reader, to give greater security for your files.
The sound is high quality, you can turn up the music with Acer TrueHarmony, a feature that allows you to enjoy deeper bass and more volume thanks to its innovative speaker design. It also lets you control your computer with ease. It also provides you to experience the freedom of voice control with Microsoft Cortana and Amazon Alexa.
No matter what you need to connect with it, this laptop meets your needs. With its wide variety of ports such as the USB Type-C, its two USB 3.1 and one HDMI 1.4, among others it provides unlimited connection support. One of the USB ports supports charging with the computer turned off, so you'll never run out of power. In addition, its lithium-ion battery holds up all day, with up to 11 hours of charge.
Keep your wireless signal strong and consistent with Wi-Fi 5 (802.11ac) technology. The strategic location of the antenna helps maximize the portability and wireless performance of the laptop.
See Also: Best Surface Laptop
Did you know?

Stan Shih founded Multitech in 1979, which years later would be renamed Acer. In the company's early days, they were only trading in microprocessors.
2) Acer Aspire 3
Enjoy solid, full-featured performance, along with incredible stability and durability of all data, with two SSD slots up to 512 GB. You can easily store and share your most important projects and data with 256GB of hard disk space.
It has a powerful processor that will let you enjoy games and videos quickly and smoothly, surf the Internet or advance in your work with the eighth generation Intel Core i7 processor and the NVIDIA GeForce MX2301 graphics card. You can play for long enough as the battery gives you about six hours of continuous use.
Its large 8 GB DDR4 RAM provides faster performance where applications are loaded at a higher level, graphics are improved and multitasking is more efficient.
This laptop has a gummy keyboard designed to offer you comfort and style, it stands out with its rounded keys and a pleasant surface to touch. They are made of quality material so that you can enjoy using them and they stand up to the test of time.
The integrated digital webcam at the top of the screen gives you a very fluid and clear video quality and together with the well optimized microphone, it keeps you connected with an amazing fusion of audio and video.
Like Acer Aspire 5, it offers BlueLightShield technology that will help adjust tone and brightness to reduce exposure to blue light, which can be potentially harmful to your eyes. It filters out harmful blue light and works comfortably for longer. This technology allows you to spend long hours in front of the screen while keeping your eyes relaxed.
See Also: Best Dell Laptop
3) Acer Predator Helios 300
Aggressive, powerful, and unique. The style of your Gaming equipment should match your own, by just looking at this laptop it tells others that: "you can start whenever you want".
It has a raw power without a doubt, this one is powered by the Intel Core i7 seventh generation processor technology and NVIDIA GeForce GTX 1060 graphics. It also has custom-engineered cooling, which is integrated with a double fan manufactured both in metal known as the AeroBlade 3D. A technology that is patented by Acer and is its fourth generation.
All Predator notebooks use this custom-engineered cooling technology. This innovative, state-of-the-art design reduces noise while increasing airflow, allowing you to maximize performance no matter what the task.
Wing tips at the top and bottom edge of the fan and a curved blade along the inner blade further reduce turbulence. So the noise is almost imperceptible.
The keyboard is custom designed with RGB technology, a different typeface that is unique to this line of Predator, it comes with concave and transparent keys for the letters W, A, S and D, and has two integral keys that you should be aware of: Turbo and PredatorSense. Pressing Turbo instantly over-stretches or PredatorSense will auto open the utility application.
The style of a gaming laptop should match yours, with a look that says "Let the game begin, I'm ready. So when you start this black, metal-clad beast come to life and fill the narrowly framed 17-inch screen with spectacular colors, you will remind others that you only know one way and that's VICTORY. If the blacks and reds no longer catch your eye, just run your hand over its surface to notice the textured metal, you will be speechless.
Speed is one of the fundamental characteristics of this laptop and the screen is the best example. How? It has a 144 Hz IPS panel with a response time of 3 ms. Saying goodbye to blurs and welcoming you to a fluid, clear and state-of-the-art game.
GeForce RTX gaming laptops feature NVIDIA Turing GPU architecture which is a ray tracing that allows you to achieve realistic lighting, reflections and shadows, while offering much better realism than you can get with traditional rendering techniques, giving you faster and more realistic augmented AI.
See Also: Best MSI Laptop
Expert Tip

It is very important to turn off your laptop frequently. However, there are times when it is perhaps more appropriate not to turn it off but to put it on Sleep mode. The method of putting the laptop on sleep mode consumes much less energy than turning it on, so it is better to use this method if you are going to use it again in less than three or four hours.
4) Acer Swift 5
It offers elegance without much effort, thanks to its weight of less than 1 kg, this laptop combines maximum portability and convenience. A perfect combination of magnesium and lithium alloys offers an extremely lightweight yet durable design, while enhanced display features ensure you receive one of the best visual experiences in its class.
With a 14-inch screen, narrow bezels on three sides and an impressive screen-to-body ratio, you can take even more advantage of this IPS FHD touchscreen by giving you a sharper, brighter image quality.
Equipped with the eighth generation Intel Core i5 CPU, you will enjoy performing your daily tasks, watching videos or surfing the internet without any problems, its power and reliability will go hand in hand with its attractive design.
It comes with a long battery life, if you're going to be on the go, you'll need a big battery like this one. With 56 Wh, it can last up to 12 hours. In addition, in case of emergency, it charges quickly and provides about 5 hours of use on a 30-minute charge.
Thanks to a wide range of connectivity options, such as USB-C, full-featured Thunderbolt 3, and other options, you can quickly connect to a large number of next-generation devices. In addition, to ensure that you can connect to other older devices, it also includes second generation USB 3.1 and a display port.
It also has a spectacular sound thanks to Dolby Audio Premium, providing a powerful and fine sound to your entertainment. You can dynamically adjust the audio to deliver home theater quality in a surround and immersive sound experience that immerses you in your entertainment.
Modern laptop users need storage space to store their audio, video and image files, as well as a large amount of memory to play them efficiently. It includes a 256 GB SSD and up to 8 GB of RAM.
See Also: Best Apple Laptop
5) Acer Nitro 5
Enjoy a smooth and undistorted gaming experience in an incredibly fast response time, with this laptop you will be able to play any game you want without worrying about any delay, because this laptop IS A LIGHTNING.
Explore your games with an incredibly realistic level of detail, thanks to the sharp graphics of the 15.6-inch IPS FHD screens accompanied by an NVIDIA GeForce GTX 1050 graphics card that will allow you to get out of the monotony of this world and into a totally virtual one.
See Also: Best HP Laptop
The power and performance is from another planet, has a ninth-generation Intel Core i7 processor and a 8GB six-core DDR4 RAM. Configure your laptop for maximum speed and large storage capacity as it has a hybrid system that offers 1 TB (HDD) plus 128 GB (SDD). Without a doubt, its features are elite.
When the intense game requires a push, keep the cold under fire. Thanks to the two fans, the dual-port exhaust design and also the Acer CoolBoost technology. CoolBoost increases fan speed by 10% and CPU/GPU cooling by 9% compared to automatic mode.
Access commands at the touch of a button thanks to the NitroSense key, where you can monitor and manage the system in real time such as: temperature, fan speed and other values
Add some excitement to your Gaming experience by playing in dimly lit environments with the red backlit keyboard, where the W, A, S, D keys and arrow keys light up for easy location. The tactile feel of the keys with a 1.6 mm travel distance are very comfortable to the touch, allowing you to have a better gaming performance.
Better sound offers a competitive advantage in addition to a more immersive style. Improve your gaming experience with the overwhelming sound of Waves MaxxAudio, and enjoy intelligent bass and better dialogue and volume coupled with Acer TrueHarmony where it gives you richer and deeper sounds.
Master the online world by controlling your network and prioritizing your game. Stream your games effortlessly with Gigabit Wi-Fi 5 connectivity. Expand the functionality of this notebook with a large number of ports, including: HDMI 2.0, four USB ports and a first-generation USB Type-C that allows you to connect any secondary device.
See Also: Best Dynabook
Frequently Asked Questions (FAQs)
Q: Does the Predator Helios 300 laptop overheat?
The values marked by this laptop are generally normal, as long as it is at gamer level, i.e. playing, in normal work it could range between 36 and 40 degrees. In such a case, you can buy a cooling pad, which helps dissipate the heat, or place it in a cold environment.
Q: Are Acer laptops good for using programs for a long time?
YES. The programs have no time limitation. The use is limited by the life of the computer. Some programs will need to be updated because they ask for it, but it has nothing to do with the computer. Almost all Acer laptops are excellent.
Q: Do I lose the warranty if I add a hard disk with a higher capacity if it is not the original one of the laptop?
No. You can add a different hard disk with which the laptop comes without affecting the warranty of the computer, however, if in the future a fault is reproduced in the computer and you take it to repair with Acer technical support, they will determine that the fault that presents at that time the computer, may have been caused by the manipulation of adding the new hard disk, the possible repair will be made under budget, otherwise, if the fault, has no relation to the installation of the disk, it will be treated within the standard warranty.
Q: Can I watch 4k videos through the HDMI of some of these laptops?
None of the laptops mentioned here will be able to watch 4K videos through the HDMI output, they can only support Full HD resolution (1080p).
Keep visiting Laptop Guide to read latest reviews and if you have any questions, feel free to leave a comment down below.
References
https://www.quora.com/Are-Acer-Laptops-durable
https://www.theverge.com/21815008/acer-aspire-5-review-2020-15-inch-laptop-specs-features-price