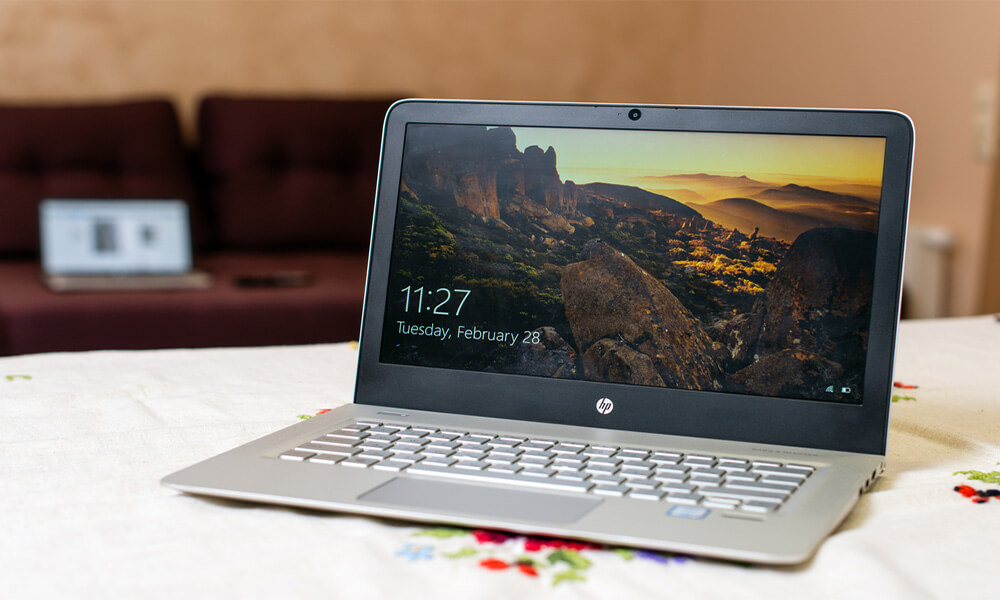 Do you want to buy a laptop from HP? But don't you know how to choose the best one for your needs?
Don't worry, we will help you by showing the best laptops of this well known brand, comparing them and specifying features of each model we shortlisted, their pros, cons and more to help you select the one that suits you your needs better.
Hewlett-Packard, better known globally as HP, is an American technology company, with a headquarters in Palo Alto, California. It manufactures and markets hardware and software as well as offering support services with computer-related issues. The company was created in 1939 by William Hewlett and David Packard, and was dedicated to the development of electronic and laboratory measuring instruments.
HP managed to enter the field of computers in 1966 with the 2116A, the first of the HP 1000 series aimed at collecting and analyzing data produced by HP instruments. In 1972, HP branched out, entering the commercial computing field with the 3000 series, which was a success. A multi-user system that became well known for its extremely high reliability, especially for that time.
HP's first personal computer was the Touchscreen 150, a personal computer with an operating system called MS-DOS that gained only modest acceptance. In 1985, it introduced the VECTRA, which was the first of a complete line of IBM-compatible PCs.
Today HP is one of the best brands recognized worldwide, so in this article we will show you the best 5 laptops of HP brand, to help you choose the one that best suits you.
HP has always been the best when it comes to computers, although it is true that it is not the first thing they started with, if they knew how to pivot their business model to include desktop and laptop computers of excellent quality among their most outstanding products.
Little by little, they gained great prestige around the globe, for all their great variety of electronic devices such as computers, printers, photocopiers, cameras and many more.
HP has an ecosystem among its HP devices that works excellently, today with the ever-evolving technology you can link your HP products without the need for any cable. Its ecosystem between products allows you to connect all your HP devices by means such as: WI-FI, Bluetooth, Internet and even by the CLOUD.
So, if you have in your home or office: printers, scanners, copiers and other devices, do not worry about compatibility, all will work together, without any issue.
Another aspect that makes the HP brand stand out from others in the same sector is that the extended coverage offered by HP is first rate. When you purchase a product from its catalog, from that day, you will begin to enjoy maximum coverage.
HP will be responsible for any damage that comes in their devices, because they take very seriously their promise to bring the best of the best to the consumer.
HP also offers different types of warranty plans, which can vary from 1 – 3 years so you are backed by the company if something happens to your device, something that compared to other brands does not offer.
HP offers a pickup and return service, where you will enjoy collecting, repairing and returning your product as quickly as possible, without having to leave your home or office. You will also have access to technical support 24 hours a day, 7 days a week.
See Also: The Best ACER Laptops
Did you know?

HP is a brand committed to the environment, because every year it recycles thousands of computers, being the pioneer company in technology to carry out this type of activities in favor of the environment.
Tips for Choosing the Best HP Laptop
Before buying a laptop, you should consider several aspects. It is true that a computer, whether it is a laptop or a desktop, can be used in a general way, and that if it is seen from another point of view it can be used specifically to an area.
So, whether you are dedicated to a specific area of work or not, I recommend you look at these points to help you choose your laptop well.
Screen
The screen is important, no doubt, but sometimes just because it's big doesn't mean it's better. In some cases the small screens are the ones that have better image quality, 14 and 15 inch screens can have FHD image quality and even 4k, while the 16 and 17 inch ones can have 720p or 1080p qualities, but it also depends a lot on the manufacturer.
Most HP laptops come with 15-inch screens and some have FHD or 4K and others do not. So take a good look at their specifications to see if they offer you those technologies.
See Also: The Best ASUS Laptops
Storage
This is very important because we need to store data on our laptop that is used for work or study purposes. If you are not a user of many storage requirements, a 256GB memory is sufficient. But if you have to handle a lot of data, try to look for a 500BG or 1TB memory. Remember that these last two options increase the cost of the laptop.
RAM Memory
It is the one that allows us to run several programs at the same time. This is where some of the programs we have run are going to be made and remain active, from the operating system itself to the applications we use.
If you have to use many programs or applications simultaneously, the most optimal is to have 8GB RAM, otherwise a 4 or 6 Gigabyte memory is fine.
Processor
The function of the processor is to decode instructions and process program data. How to coordinate and control all system operations. The speeds that processors reach today are in Gigahertz (GHz) and have several cores.
Look for processors that generate speeds greater than 1.5GHz and that have 4 or more cores as they will allow you better performance and a more fluid computing speed.
Graphics Card
This will allow us to have better image and video quality, some manufacturers incorporate their own video cards in the computers, but for very basic uses.
The best manufacturers of graphics cards at the moment are NVIDIA and AMD. If you run programs or games that need good video and image quality, look for these manufacturers' graphics cards that have a minimum of 2 GB.
See Also: The Best Lenovo Laptops
Price Range
Best HP Laptops for less than $500
They are usually low or medium range laptops. In this category fall the HP: Notebook 15-da0161ns , HP 15 – db1011ns and the Pavilion 15 -bc450ns that offer you somewhat poor or decent specifications.
Best HP Laptops from $500 – $900
In this range are the HP 250 G6 and the Pavilion x360 14-cd0010ns which are computers of the MEDIUM – HIGH category. They will provide you with good performance specifications such as: processors, storage memory, big screens, RAM memory and other things.
Best HP Laptops over $900
Here you will find those of HIGH or PREMIUM Range. They will give you the best of the best, with most of their specifications at the maximum capacity or limit that there is in the market.
See Also: The Best Razer Laptops
Best HP laptops Review
Choosing the best laptop for our use is a difficult task and even more so if it is from such a prestigious and good brand as HP. That's why we will help you choose your laptop with our list of the 5 best models of this brand:
Expert Trick

"Take care of the battery. All batteries have a specific life span that is around two to three years. A good tip to preserve its life and extend it a little longer is to let it discharge completely at least once a week.
1) HP Pavilion – 15-bc450ns
The HP Pavilion 15 -bc450ns is ideal for people who like to play video games and stream at the same time, and let me say… IT HAS THE POWER TO DO IT.
With the Pavilion 15 you can make your biggest and most daring ideas come true, or carry out multiple tasks like a professional. It has one of the best graphics cards on the market, the NVIDIA GeForce GTX 1050 and the latest processor, the Intel Core i5 quad-core 8th generation.
Get ready to create your content, enjoy all your multimedia files and if it causes you to play a video game, you can do it too. This Pavilion 15 -bc450ns laptop has been designed to adapt and respond to any situation.
Thanks to its truly exceptional performance, you can go from immersive streaming sessions to fluid video editing, thanks to its vibrant FHD (Full High Definition) screen with IPS that highlights every detail, and all that from anywhere. You can stream high quality content or create your own.
It has a massive storage, which allows you to download all the content directly to your laptop. Always carry your software and favorite collections of photos, music, movies and games with you. The responsiveness of the system is impeccable, the loading times is super fast, all thanks to the processor it has, giving you an exceptional experience.
DDR4, designed to work more efficiently and reliably at better speeds, is the future of RAM. With its superior bandwidth, it improves performance for everything, even allowing you to do several things at once.
PCIe based flash storage, which is a development of existing programming and communication standards, but is based on a much faster serial communication system, and which are available in capacities up to 1 TB, is up to 17 times faster than a traditional hard disk drive for laptops. So don't worry about storage, you've got it covered.
See Also: The Best Huawei Laptops
Did you know that?

HP's first client was Disney Studios. In 1938 HP was able to launch its first product, which was a low frequency oscillator, and this was bought by none other than Disney Studios for the Cartoon Film: Fantasy.
2) HP 15-db1011ns
It is sleek, thin, stylishly designed, slim and very easy to carry, offering reliable performance as well. The ultra-thin bezel micro display gives you a 15.6-inch screen ratio but with a smaller frame. A high-definition screen where you'll experience a whole new digital world. Enjoy movies and photos with the great image quality and high-definition details of 1 million pixels.
The HP 15 – db1011ns offers you a reliable AMD Ryzen 5 processor, and a precision touch panel with high response sensitivity, you have in your hands all the power and the power to navigate, and do more than ever.
Charge your device or connect an external monitor from one of the USB-C ports with a signal speed of 5 Gb/s. Plus, it's reversible, so you don't have to worry about connecting it backwards
This HP offers you online storage with Dropbox. So you can store and sync all your content in the cloud, giving you 25 GB of storage to access, manage and share for a year your photos, music and files from anywhere with Internet access.
The sound of this HP is extraordinary, it has two forward facing speakers, which will allow you a clear and immersive sound. You can increase the volume of your music, movies or favorite games without worrying about sound distortion. When the audio is directed at you, nothing stands between you and your entertainment
Excellent video quality as it has an AMD Radeon Vega graphics card with it. Feed your senses with the latest AMD graphics engines that will allow you to enjoy fast, powerful, fluid and dynamic graphics. You can combine it with the latest in multimedia for incredible performance.
Stay connected and entertained. When your laptop is low on battery, you get desperate and have to wait for hours for it to charge. With the HP 15 -db1011ns you only have to turn it off and it will charge up to 50% of the battery in about 45 minutes.
Thanks to the fast charging technology, this notebook will allow you to work, play, watch your favorite series and movies all day long, without worrying about charging.
See Also: The Best Surface Laptops
3) HP Notebook 15 -da0161ns
A slim, yet simple laptop, this makes this attractive laptop easy to carry anywhere. The 15-da0161ns Notebook, featuring a sleek brushed keyboard and a matching hinge, the 15.6-inch HP HD or FHD notebook is intelligently designed to look good, just like its performance.
The performance of this HP is efficient and reliable, a laptop with the power to browse, transmit and do much more, all this is possible, thanks to its Intel processor and graphics options. In addition, extensive quality testing ensures that you continue to do everything you want, again and again, without worrying about it getting worse.
The Notebook 15-da0161ns offers you a long-lasting and fast-charging battery to tackle everyday tasks, giving you 13.15 hours of autonomy. Designed to keep you connected, entertained and productive all day long. Speed up all your tasks, or relax and socialize, thanks to the latest processors on the market.
The 7 generation Intel Core processor gives you powerful performance, easily keeping pace with your most demanding multitasking needs, supports new ways to interact with your computer and offers enhanced 4K video capabilities.
Along with its screen is an HD camera, which means you can make really clear and vivid video conferences. Say goodbye to that pixelated image quality.
Its full-size island-style keyboard lets you work anywhere, with 1.5 mm of key travel for comfortable and efficient typing, and it also features backlight technology for total productivity.
This notebook comes with an Intel HD graphics card. The impressive graphics will help you in everything you do. Whether you're watching a video or just surfing the web, Intel HD Graphics makes the images on screen vivid and fluid.
It also comes with an SD and Micro SD card reader, where you can insert just one SD or Micro SD card and increase your device's storage to store more music, photos, and movies.
See Also: The Best Dell Laptops
4) HP 250 G6
Are you an entrepreneurial and creative person? This is your laptop without a doubt. Ready to take it to the company.
Stay connected with this affordable HP 250 G6 laptop. Complete your professional tasks with Intel technology, essential collaboration tools and Windows 10 Pro. The durable chassis helps protect your laptop from the rigors of the day, so it looks as professional as you do.
It has a robust design, be assured that the HP 250 can keep up with assignments on the go. So get all your projects done safely and with the power of the latest 7 generation Intel Core i5 processors with optional DDR4 memory.
The HP 250 G6 laptop developed for business is economical and has a 15.6-inch diagonal screen, Intel technology, with wireless capabilities and key features that offer you additional protection.
HP, world leader in computer equipment, will help you equip yourself with a fully functional notebook, ready to connect to all your peripherals and designed to fit your business needs with an RJ-45 and VGA port.
Protect the future of your business. The HP computers take advantage of the Windows 10 Pro to protect you of the current threats for the security and to optimize the resources of administration and productivity for the businesses. Don't let ANYTHING get in your way.
The HP 250 comes with an optional optical DVD recording unit that will allow you to watch DVDs and create backup copies of your most important data.
Sometimes in life, just a face-to-face conversation is enough. Thanks to the optional HP HD webcam with wide dynamic range (WDR), your image will always look good in good or fairly low light conditions. Become the best virtual version of yourself.
Funny thing is that this HP 250 G6 has a great option to eliminate annoying noise. Thanks to its HP Noise Cancellation, you can eliminate the noises from the keyboard, the click of the touchpad or mouse, the noises around you, providing a very clear audio quality to your viewer in the video calls.
See Also: The Best MSI Laptops
5) HP Pavilion x360 14-cd0010ns
If your routine is to move from one place to another either for work or study, and you need a convertible laptop to accompany you throughout your day, the Pavilion x360 14-cd0010ns is what you are looking for, and the American manufacturer, Hewlett-Packard (HP) makes it available to you. A model dedicated to satisfy the daily computing needs, at a super competitive price.
Something that stands out in this HP laptop, is none other than its aesthetic finish. It comes with a chassis made of very resistant plastic, decorated with an elegant steel blue color in the cover and a beautiful matte black brushed finish in the work area. This Pavilion just goes to show how compact and lightweight this laptop is.
See Also: The Best Apple Laptops
It's flat and sleek, a narrow bezel design allows a 14-inch screen diagonally to fit into a 13-inch chassis, to give you plenty of space wherever you go. The hinge on this HP Pavilion is very durable and gives you a 360 degree angle that allows you to use it in the perfect position for viewing, working, writing and playing. And if you want, you can easily turn it into a tablet to take your notes and draw as naturally as if you were using a pen and paper.
Its performance is very powerful and multitasking is easy and fast. With an 8th generation Intel Core i7 processor and the NVIDIA MX130 graphics card, you have all the power you need to perform the most demanding tasks.
For its part, we cannot ignore its excellent keyboard, as its ergonomic island keys guarantee more comfortable and fluid typing sessions; while its multi-touch touchpad with 10 capacitive points, although somewhat small, offers a fast response to touch.
Its touchscreen technology will also allow you to take handwritten notes and make drawings, thanks to its compatibility with the Stylus.
Keep in mind that stylus is sold separately.
Furthermore, its WLED backlight technology, exclusive for HP notebooks, will benefit you with a much more efficient energy consumption, an advantage that will reflect very positively in the battery life, allowing it to extend the life of the battery.
See Also: Best Dynabook Laptop
Frequently Asked Questions (FAQs)
Q: Can I expand the RAM of my HP laptop?
Usually you can do it with a desktop model. But unfortunately not with laptops.
Is it necessary to have all the programs that the HP laptop comes with by default?
It really is something annoying, because something that many criticize of HP, is their default programs that come with it. But yes, it is necessary that you have them because if you get rid of any of them it is possible that your laptop starts to have errors.
Q: Are HP laptops compatible with any office device (scanner, printer or copier) that is not of the same brand?
Yes, there will be no problem in compatibility when it comes to using devices of other brands with HP.
Q: Do HP laptops tend to get hot, do you need to put them in a cold environment?
It is true that if they get a little warmer than most, but as long as you keep the air outlets of your laptop clear, and the air circulates, it will be fine. But it's not a bad idea to put it in a cold environment, since you're preventing it from getting hot.
Keep visiting Laptop Guide to read latest reviews, news related to upcoming laptops and more.
References
https://www.hp.com/us-en/shop/tech-takes/choose-best-hp-laptop-for-you
https://smallbusiness.chron.com/model-number-hp-laptop-56641.html