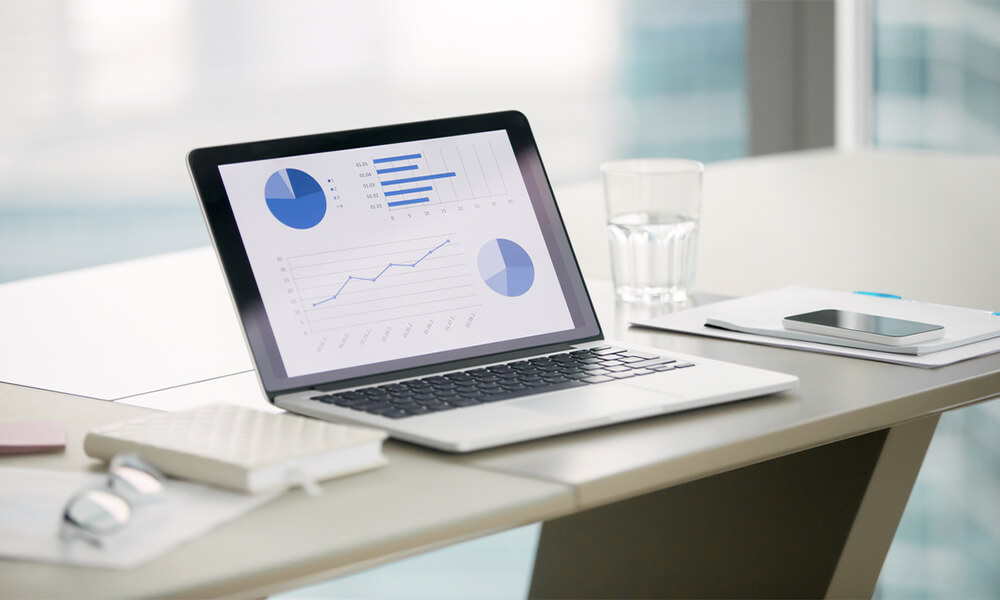 Small laptops: Are Chromebook The Best?
Chromebooks are a special category of small laptops designed to be easy to use, safe, compact, very portable and affordable. We have analyzed different models and have concluded that they are the most outstanding in terms of quality and price.
However, as you will see in this article, Chromebooks are not suitable for everyone. Their price starts at around $200 and, for that amount, you will receive a fully functional laptop capable of performing the most basic daily tasks: navigation, checking email, streaming video, listening to music, editing texts, etc.
But, there are other functions that Chromebook cannot perform, such as tasks that require heavier software, playing video games (there are gaming laptops for this purpose) or handling Windows or Apple software. As long as you take into account these limitations, you'll get along with your Chromebook.
Having said that, which is the best Chromebook at the moment, and on which device is it worth investing your hard-earned money? Well, answering that question in general is practically impossible, since the needs that each user has are different.
Some will value the quality of the screen, others that the laptop is thin and light, keyboard is comfortable or that the battery has a long life. For this reason, we have reviewed and compared the most interesting Chromebooks available as of today. Each of them has its pros and cons and in this article you will find them all.
| Ranking | Name | Best Feature | Current Price |
| --- | --- | --- | --- |
| 1) | ASUS Chromebook | Intel Celeron processors (1.6 GHz, up to 2.48 GHz) | Price On Amazon |
| 2) | Acer Chromebook | Mediatek 4-core 2.1 Ghz processor and 32 GB SSD storage | Price On Amazon |
| 3) | Toshiba Chromebook | 1920 x 1080 IPS screen | Price On Amazon |
| 4) | Macbook Air | Up to 18 hours of battery life | Price On Amazon |
The Best Small Laptops
Here is a quick list of what we consider to be the best Chromebooks of the moment. I'm sure that whatever your needs are, you will find your ideal among them. But before going into detail on each of the models, let's go with a quick comparison:
See Also: Industrial Design Laptops Guide
If what you are really looking for is a small, lightweight laptop that does NOT work with ChromeOS but with Windows or MacOS, we leave you with this other laptop comparison.
Keep in mind that configurations and prices may vary over time, it's better to check the link for each model to be up to date with the information. We have listed the price of the basic version of each unit, but the good thing is that these type of laptops are priced at less than 500 dollars so they go great for all pockets. Let's see the highlights in a little more detail.
ASUS Chromebook – Best Value for Money
Asus offers the most affordable Chromebooks on the market at the time of writing this article. Their basic Z1400cn model starts at a very affordable price and for that price you get a very complete 11-inch laptop that is quite powerful.
See Also: Photo Editing Laptops Guide
It has the new generation of Intel Celeron processors (1.6 GHz, up to 2.48 GHz), which is what most Chromebooks of this size usually offer. If this is not enough for you, it also has 4 GB of RAM available in its configuration, there are quite a few in stock and the devices are not more expensive because of this.
The RAM is not upgradeable, but the M2 storage unit is quite easy to replace with a larger one if you wish.
Features aside, the ASUS Chromebook is a lightweight and well-built laptop. Its gray casing is fine but some might find it a bit boring. We don't agree that the 60692 is any less attractive than other Chromebooks available on the market.
On the other hand, this device has a good matte display (the TN panel, 1366 x 768 pixels), a decent keyboard, trackpad and a good selection of ports on the sides (HDMI, 1x USB 2.0 and 1x USB 3.0 and card reader). As far as battery life is concerned, it is about seven hours.
See Also: Live Streaming Laptops Guide
In short, it's hard to say anything bad about this laptop, especially considering its price. That's for the basic version, if you want the more powerful one, we recommend you take a look at the offers we have listed.
Speaking of the ASUS Chromebook model, we must say that this model is available in white or a more attractive gray, comes by default with 32 GB of storage.
It still has a TN panel, so the quality of the screen has not improved much compared to previous models (in fact, exposed to bright light, it looks worse due to reflections on the shiny surface), but if you like to clean and touch your laptop screen, this model is one of the few Chromebooks that will allow you to do so.
See Also: College Students Laptops Guide
The basic version of the ASUS Chromebook has a very affordable price, but you can find something cheaper if you buy it online.
Acer Chromebook
If we had to choose the best 13.3 inch Chromebooks of the moment, there would be a fierce fight between the Medion described above and this Acer Chromebook CB3. It is true that it is not more expensive than the MD 60692, but in many ways it is an improvement over the Medion model.
The basic version has the same features as the ASUS: 4 GB of RAM, although a different processor: Mediatek 4-core 2.1 Ghz and 32 GB SSD storage. For a little more money you can get a higher RAM configuration.
See Also: 2 in 1 Convertible Laptops Guide
In daily use, the Acer is fast and even more agile than the ASUS, as long as you don't overload it, and it does it with a 9-10 hours load, which places it at the top of the Chromebooks available in the market at this moment.
Apart from that, the Acer Chromebook CB3 has a very solid and very reliable construction, but it is heavier and thicker than other 13.3-inch Chromebooks (1.49 kg and 1.9 cm thick) mainly due to its large battery.
The port selection is also good, it has 2 USB 3.0 slots (while most of its competitors have one or none). In addition, both the keyboard and trackpad are good.
One of the Most Outstanding Models in Our Laptop Brand Comparison.
As far as the screen is concerned, it is normal at best. The TN panel and its resolution of 1920×1080 pixels places it above the Acer and most small 11-inch laptops, although its glossy finish will be annoying if you expose it to strong light.
See Also: Interior Designers Laptops Guide
In short, you should choose the Acer Chromebook CB3 if you are looking for a 13.3-inch laptop that is robust, fast and has a long battery life. The 4 GB RAM configuration is certainly interesting, since it is not easy to find a Chromebooks Celeron with more RAM.
However, if you want a sleek and light Chromebook and don't care much about battery life or body strength, you'll find better, cheaper options.
Toshiba Chromebook (13 inches)
If you have read our Chromebooks comparison you will see that one of these models can be perfect as a laptop for students who intend to give a normal use. In this chaos we have considered the Toshiba Chromebook the best in this category. It has a very light and slim design which makes it perfect to carry and travel with you wherever you go.
This laptop for university uses the Chrome OS operating system, which is based on the Chrome web browser. For this reason you will need the internet to use it, but thinking about it and being objective we think that it won't be a big problem either if it is used exclusively at the university since there will always be internet available.
See Also: Music Production Laptops Guide
As for its specifications, it uses an Intel Celeron N2830 processor covered by 4GB of RAM which will be enough power to cover the essential actions. From creation and editing to more. It is true that it does not have the potential of some computers for college students, but let's say that is if you're looking for something light and basic I can recommend this one.
You'll have everything you're looking for including a high quality 1920 x 1080 IPS screen with a variety of connection ports to connect this student laptop to a multitude of devices. Something you'll need because of the low internal memory it has, typical of Chromebooks.
In general, if you are a student, writer or person who wants the basics without getting hung up, it is recommended. In the case that you do not need to install any application or program for the classes you will have no problem.
See Also: 3D Modeling Laptops Guide
Pros & Cons
Following are the PROS & CONS of this product.
PROS
Good screen
HD audio that sounds great
Low and attractive price
Battery of about 9 hours, more than the average.
CONS
The screen is not touchable.
Not suitable for a very demanding use.
Macbook Air
This section is an extra because not everyone can afford it, and although previously we have listed the highlights if you have a high budget and want the best user experience would certainly tell you to buy the much talked about Macbook.
With respect to the previous laptops Macbook Air 12-inch goes with its own operating system and we warn you that if you buy an Apple device after you do not want anything else. Yes, they are more expensive, but the features are also superior.
See Also: Programming Laptops Guide
As we say, we leave it as extra in case you want to consider it, but if you just want to use it for work or pure functionality you do not need to spend so much.
What Is There To Know About Small Laptops?
Before going into detail, we would like to clarify a couple of things that it is important for you to know about Chromebooks so you can make your purchase decision with as much information as possible (if you already know about Chromebooks you can skip this section):
Chromebooks don't work with Windows or Mac Os or with any software designed for those platforms. Chromebooks work with Chrome OS, an operating system based on Google's Chrome browser.
See Also: Business Laptops Guide
If you're familiar with how it works, you'll get your hands on Chromebook in no time. The interface is minimalist, you won't have to deal with updates, viruses or other hassles, you simply have to install the applications you want from an application store, much like you would with a tablet or a Smartphone.
Chromebooks are low-power computers intended for basic tasks. They fall short of handling powerful games or specialized software, as these are not designed for Chrome OS. Also, although these devices can perform more than one task at a time, it's better not to force them if you want to work smoothly.
Chromebooks are generally small and compact laptops, with 11.6 or 13.3 inch screens, although there are some larger models.
See Also: Architects Laptops Guide
Chromebooks, for the most part, depend on the Internet. Both Chrome OS and most applications are cloud-based, so they require an active connection to access data on servers.
However, you can also use Chromebooks offline, although with limited functionality. These devices tend to offer small storage units (16 to 32 GB), which can be sufficient for all your stuff (movies, files, music, etc.). If you plan to travel a lot with your device, it's best to consider buying a 3G/4G model.
See Also: Ultrabooks Guide
For all the above reasons, you should consider whether a chromebook is the ideal computer for you or if you need a small laptop that depends less on the Internet and allows you to do more offline tasks.
A very positive point is its price and that is that they cost less than many tablets on the market today and allow you to use much more professional office applications.
Conclusion About Small Laptops
After these words, let's summarize a little bit our conclusions about Chromebooks. If you are looking for the perfect Chromebook, leave it, you won't find it. There is no gadget (be it a laptop, phone, tablet…) that is. However, there are some Chromebooks that do come close.
See Also: SSD Laptops Guide
If we focus on the small 11 inches, the Acer Chromebook C720 line offers a lot for little money and that is why it is one of our recommendations. Another interesting option is the Dell Chromebook 11, it is a little more agile, more resistant and more durable, however it is much more expensive and difficult to find in Europe.
As far as the Asus Chromebook C200 is concerned, it has enough power to carry out your basic tasks, as well as being a quiet and efficient laptop. Finally, the Samsung Chromebook 2 11.6, looks and feels spectacular, but is too expensive and not powerful enough to be placed at the top of the list.
See Also: Laptops without Operating System Guide
If you want a slightly larger Chromebook, our choices would be the HP Chromebook 14, the Toshiba Chromebook CB35 and the colorful ASUS Chromebook C300 (without a fan). In addition, it is also interesting not to lose sight of the Samsung Chromebook 2 13.3 as it has a lot of features, a sleek body, long battery life, 4GB of RAM and 1080p screen.
See Also: Affordable Laptops Guide
And all for a very affordable price. Although its slow processor can kill anyone looking for speed. Last but not least, there is the Chromebook Pixel, an impressive device, although too much for a Chrome OS laptop.
All in all, Chromebooks seem to be great travel companions or the ideal mini laptop for kids. They are also highly recommended for users who just want to surf the Internet, check their email, play multimedia content, etc. Paying between 180 and 270 euros for one of these devices is more than justified.
See Also: Top Rated Linux Laptops
Paying more is not more than anything because you can get decent Windows laptops, or even two in one like the ASUS Transformer Book T100, for less than 500 dollars. It could be argued that Chromebooks are generally simpler to use, more compact and less problematic than any Windows computer, and to a certain extent that would be true, but it would still be good to a certain extent. But there are still some limitations with respect to the more powerful laptops.
See Also: Top Rated 4k Laptops
With this, we conclude our reviews of the best Chromebooks available today. We are constantly updating the information, so stay tuned for more information. Ah! and if you found this article useful, please share it and, of course, the comments section is open to any contribution you can make.
See Also: Top Rated Lightweight Laptops
Keep visiting Laptops Guide to know all the details about the laptop you're planning to buy.
References
https://www.androidauthority.com/best-mini-laptops-973390/
https://spy.com/articles/gadgets/mobile/best-small-laptops-mini-portable-computer-68757/