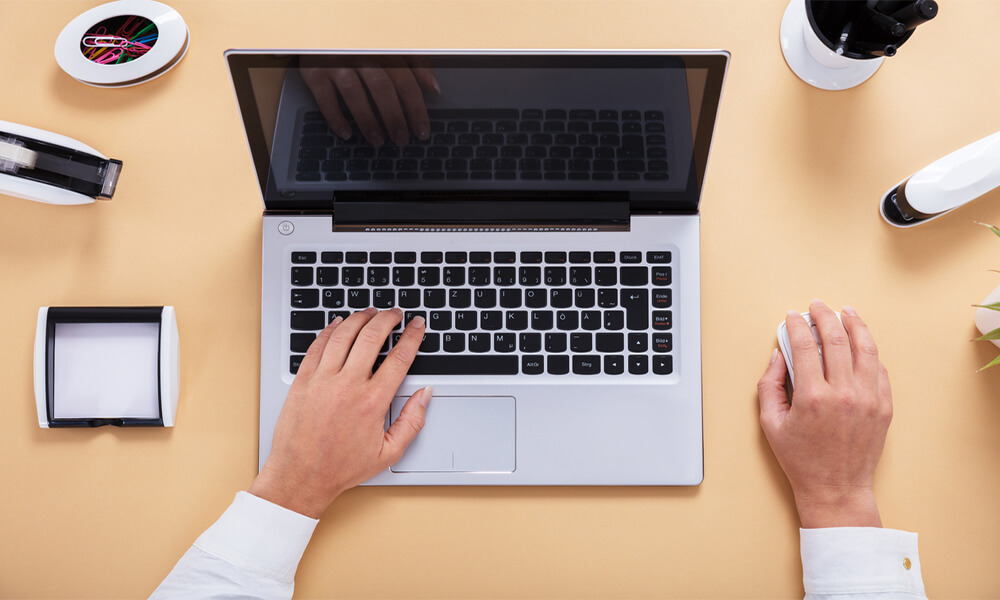 An i5 is a really powerful laptop that in combination with other components can make your laptop a perfect substitute for your desktop computer.
If your budget allows it and you are interested in acquiring a laptop with superior features to those offered by i3 laptops you are in the right place.
In this article, our team of experts has prepared a complete comparison in order to help you buy the best i5 laptop on the market according to your needs and your budget.
Laptops With an i5 Processor Comparison
In this section we offer you a comparison table with some of the best laptops equipped with Intel's i5 processors.
Core i5 Laptops Review
1) Lenovo IdeaPad 720S
Following are the features and specifications of Lenovo IdeaPad 720S laptop
Intel Core i5-8250U Kaby Lake processor from 1.6 GHz to 3.4 GHz
8GB DDR4 RAM
256GB SSD Hard Drive Capacity
Intel UHD Graphics 620
13.3-inch Full HD screen: 1920×1080 pixels
Windows 10 Operating System
Battery Life Up to 14h according to the manufacturer. Approximately 8h real.
Weight 1,14kg
See Also: Best Core i3 Laptops
Pros & Cons
Following are the PROS & CONS of this product
PROS
It is one of the most highly rated laptops in i5 category
It is extremely light and thin
Great to go to work or carry in your backpack and take anywhere.
The laptop opens in a few seconds thanks to its powerful last generation processor and its SSD disk.
Incredibly quiet laptop.
CONS
The laptop's on/off button is on the right side of the keyboard as a normal key, so be careful not to press it by mistake.
2) Acer Aspire 3
Following are the features and specifications of Acer Aspire 3 laptop
Latest generation Intel Core i5-8250U processor
8GB DDR4 RAM
Hard Disk Capacity 256GB SSD
2GB NVIDIA MX130 graphics card
Screen 15,6″ and 1366×768 pixels
Windows 10 Operating System
Battery Life Up to approximately 5 hours
Weight 2.1kg
Pros & Cons
Following are the PROS & CONS of this product
PROS
It offers one of the best quality/price ratios on the market with components and features that are difficult to find at this price.
Powerful Acer BlueLightShield filter capable of filtering the blue light on the screen, so you can stand many hours in front of your computer with a relaxed view.
Gum" keyboard is designed to offer greater comfort thanks to its rounded keys and soft touch.
It has extra space to be able to expand your SSD in the future.
CONS
The quality of the webcam is not very good.
It does not have a CD or DVD player.
Non removable battery.
3) HP Pavilion 15 (Best Quality/Price Ratio i5 Laptop)
Here are the features and specifications of HP Pavilion 15-bc450ns laptop
Intel Core i5-8300H 4-core processor with a base frequency of 2.3 GHz up to a maximum of 4 GHz in Turbo Boost mode
8GB DDR4 RAM on a single board
Hard Drive Capacity 1TB Hard Drive (SATA 5400rpm)
128GB SSD
Nvidia GeForce GTX1050 4GB GDDR5 graphics card
15.6-inch high-definition screen: 1920×1080 pixels with an image quality of 2 million pixels
Operating System: No Operating System
Battery Life Up to 9 hours depending on the manufacturer and with HP fast charging technology. According to users, this laptop lasts about 5 hours.
Weight 2.2kg
See Also: Best Core i7 Laptop
Pros & Cons
Following are the PROS & CONS of this product
PROS
This is certainly the i5 laptop with the best quality/price ratio on the market.
The components of this laptop are of medium-high range: last generation processor, 2 hard disks one of them SSD
Dedicated graphic 1050GTX of 4GB.
High quality speakers thanks to the collaboration of HP with Bang & Olufsen, one of the references in the field of audio and sound for home computers.
It allows you to play video games like Fortnite, Grand Theft Auto V (GTA), FIFA or God of War among others.
CONS
Without an operating system, what may be a problem for some is positive for others as the price of the laptop is reduced considerably.
The battery is not removable.
Heat is produced by the lower back of the laptop.
4) Asus ZenBook i5 (An Ultra-Slim Mid-Range i5 Notebook)
Following are the features and specifications of Asus ZenBook laptop:
2-Core Intel Core i5-7200U processor from 2.50GHz to 3.10GHz
8GB DDR4 2433MHz RAM expandable to 16GB
Hard Disk Capacity: 256GB SSD
Intel HD Graphics 620
LED display from 14″ FullHD.
Resolution of: 1920×1080. Format: 16:9.
Other screen features: Anti-glare, 300 nits
Windows 10 Operating System
Battery Life: Between 5 and 6 hours approximately. Quick charge battery (2 hours).
Weight 1.4kg
Pros & Cons
Following are the PROS & CONS of this product
PROS
Extremely thin, light and elegant
Portable: it weighs only 1.4kg and its profile is only 18mm thick.
Full HD screen with only 6mm frames that makes the most of space and allows you to reduce distractions while writing, working or watching videos.
It has one of the best sound systems on the market thanks to SonicMaster technology, developed by ASUS and Harman Kardon, one of the world's leading manufacturers of home sound equipment.
Ultra-fast WIFI thanks to 802.11ac technology, which is up to 3 times faster than most current laptops.
CONS
Fingerprints are marked on the notebook case.
The battery life is relatively short as it does not last more than 6 hours while multitasking.
Although the fan is not noisy, it does not go as unnoticed as with other ultrabooks.
5) Huawei Matebook X (One of the Best Ultrabooks With i5)
Following are the features and specifications of Huawei Matebook X:
Intel Core i5-7200U processor from 2.5GHz to 3.1 GHz with Turbo Speed mode)
8GB DDR3L RAM
Hard Disk Drive Capacity (256GB SSD)
Intel HD Graphics 620
Screen 13.3″ with IPS technology and 2K resolution: 2160×1440 pixels
Operating System: Windows 10 Pro
Battery Life Up to 5 hours surfing the Internet and working
Weight 1.05kg
See Also: Best AMD Laptops
Pros & Cons
Following are the PROS & CONS of this product
PROS
Spectacular 2K super high definition screen (2160×1440) with a frame of only 4.4mm.
Splashproof keyboard with a fingerprint on/off button.
Nothing is heated thanks to its cooling system, which uses phase change materials used in the aerospace industry.
Top quality sound thanks to the Dolby Atmos system.
CONS
Due to its small size and weight, its battery does not last more than 5 hours.
The fingerprint reader does not work without Huawei's specific software.
Which Processor To Choose?
When buying a laptop, there are always many questions about which one to choose and which one will be better for your needs.
The processor is the brain of a laptop and is in charge of processing all the day-to-day operations, from opening the operating system to running all your programs.
Intel processors are the most popular on the market and there are currently 3 ranges:
Intel i3
They are recommended for all those people who are looking for a cheap laptop and make basic use of it: surfing the Internet, working with Word and Excel and watching a few movies and series.
Intel i5
Laptops with i5 are designed for average users who are looking for a computer with balanced performance and an excellent quality/price ratio.
Intel i7
These are the most powerful processors on the market and those that offer the best performance. They are designed for video game fans or professionals in the video editing and graphic design sector.
Who Should Buy an i5 Laptop?
A laptop with an Intel i5 processor is a mid-range laptop that is designed for all those people who are looking for a balanced laptop that doesn't hang up every few minutes.
The i5 processors are much faster than the i3 processors and are perfect for working during the day, for content creators, users who need to execute multiple tasks simultaneously and even for video game fans.
Intel i5 processors have Hyper-Threading technology and unlike i3 laptops that have only 2 cores, i5 laptops have 4 cores, so their performance is almost double.
In terms of software, Intel i5 processors are perfect for running programs that require a large amount of memory such as Adobe InDesign, Illustrator or Photoshop, Google Sketchup, Final Cut Pro, Adobe Premiere Pro, Pinnacle Studio, iMovie, Sony Vegas Pro etc.
What Is the Difference Between an i3 and an i5 Processor?
Intel i3 processors are the cheapest of all and are intended for users who require low power requirements.
An Intel i3 is a very popular processor among cheaper laptops but it is not going to be enough for you if you are a multitasking user who needs to run several programs at once.
In these cases, the Intel i5 processors are ideal, as they come equipped with up to 4 cores and are the most widespread today due to their excellent value for money and durability.
Is an i7 Processor Worth It or Is an i5 Sufficient?
Intel i5 processors are usually a more than sufficient option for the vast majority of users, even for many video game fans.
Both the i5 and i7 processors have 4 processing cores, so the differences between both are mainly in the number of threads they support simultaneously and in the processing speed.
Hyper-Threading technology is a common feature in both processors, so we would really only recommend buying an i7 laptop in case you are an experienced user and really need to run the latest video games on the market or edit 4K resolution videos.
In conclusion, if your budget is limited and you don't need the most powerful processor in the market, the Intel i5 processors are perfect for you.
Keep visiting Laptop Guide to read latest reviews, news related to upcoming laptops and more.
References
https://laptopstudy.com/best-i5-laptop/
https://valuenomad.com/best-core-i5-1035-g1-laptops/
https://www.colourmylearning.com/2020/11/top-8-best-intel-core-i5-laptops-balanced-all-round-performers-for-education/