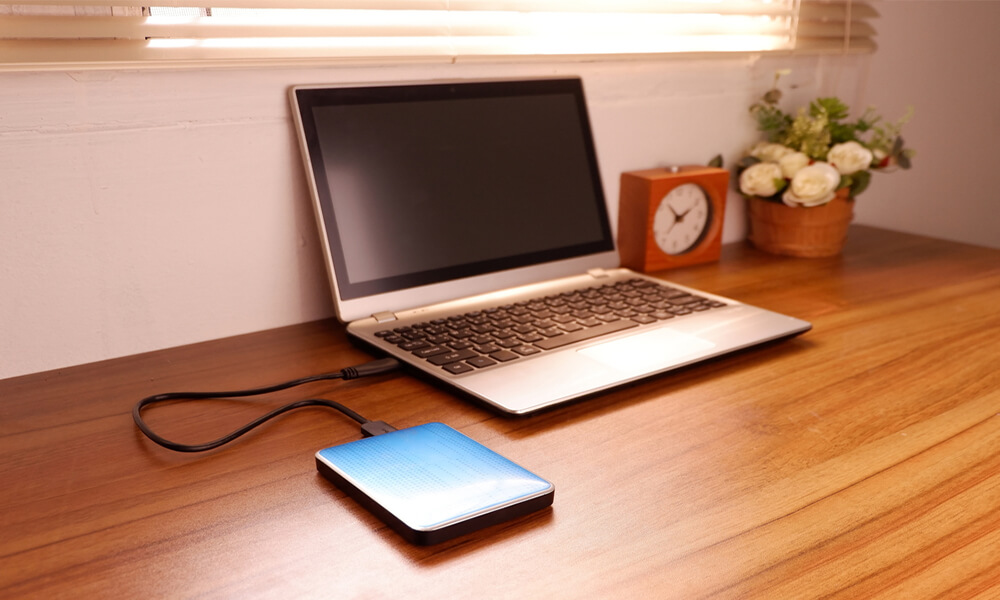 Nowadays, when we start looking for a new laptop, the selection available is huge. There are many different laptops and many brands to choose from. In addition, we have to consider many aspects before choosing a particular model. What is clear is that if you want to be fast when booting the computer or opening applications, you must bet on laptops with SSD.
Laptops with SSD have become a common thing in the market. The selection has grown a lot, as well as its quality. For this reason, we are going to compare several models of laptops with SSD. So that you can see in more detail what we are currently on the market.
A comparison that can be useful in case you are thinking of buying a laptop with SSD.
We have made a comparison of laptops with SSD to help you choose. First of all we are going to leave you with a table showing the main characteristics of each of these models. So you can get a pretty clear idea of each of them.
After the table we leave you with an in-depth analysis of each of these four laptops.
Once we have seen the first specifications of each of these models, we move on to a more in-depth analysis of all of them. In this way you can have more information about their operation and the most important aspects. So, if you are looking at laptops with SSD currently, this guide will help you choose the one that fits what you are looking for.
SSD Laptop Review
1) Acer Aspire 3
We start with this model from Acer, a brand established in the market and whose laptops are always of quality. So it is a reliable firm for consumers. This laptop has a 15.6-inch screen. A great size to be able to work and that also allows us to consume multimedia contents in an easy way. The screen has a full HD resolution. So we will enjoy a great image quality at all times.
See Also: Top Industrial Design Laptop
Inside, we can expect a RAM of 8 GB and an SSD of 512 GB capacity. A good combination that will offer us a fluid use experience. In addition, it is good that it has a RAM of 8 GB. Since other similar models are betting on less, and is something that in the long run can end up noticing.
In addition, thanks to the use of the SSD, the laptop works faster and consumes less battery. In fact, the battery will last all day, according to the brand itself. So we can use the laptop outside without having to worry about charging it every few minutes.
The firm has also been concerned about the design of the laptop. Since we are facing a model that stands out for its elegant design. It has been manufactured with good materials, so there is nothing of bad quality plastic. Everything has been taken care of.
See Also: Top Photo Editing Laptop
It should also be mentioned that it is a lightweight laptop, weighing just over 1.6 Kilos. Something that makes it very easy to take it with us at all times to work or study. This is a laptop that works well, fast, light and ideal for work or study.
2) MSI GF63
We find this model from a brand known for its gaming laptops. This model is no different. It is a great option if you are looking for a powerful laptop to play with. In addition, it stands out immediately for its design and the red lighting of its keyboard.
It has a 15.6 inch screen. An ideal size to play or consume multimedia content. In addition, it has a Full HD resolution, so we have a great image quality and good color treatment.
Inside, the laptop has 16 GB of RAM and an interesting combination. Since we have a 1 TB SSD hard disk. A good combination that provides the laptop with a lot of storage capacity, but also with power. Because thanks to it we get the best of SSDs and hard disks.
See Also: Top Live Streaming Laptop
So, you are going to be able to get a lot out of this model. Besides, this combination makes it an ideal model for gaming. Since the brand has not wanted to skimp on power, performance and capacity.
It is a bigger model than the first one, and also heavier. This model weighs 4.2 kg, not that it is the heaviest. But it is important to take this into account when you want to transport it. The design is made with quality materials.
Therefore, it is a laptop designed to last a long time. It is also important to mention that the keyboard lighting is only red. It is not possible to use other colors. A good laptop to play with. Since it is powerful, fast, gives good performance and is very resistant.
3) HP Pavilion 15
Thirdly, this model of HP, the most popular brand in the notebook market, awaits us. As usual with the brand, this model is a guarantee of quality and good performance. So it is a safe purchase and you know that it will not give you problems of operation.
See Also: Top College Student Laptop
This particular model has a 15.6 inch screen. A great size to work and consume multimedia contents. It also has a Full HD resolution. Something that guarantees us a great image quality and above all the colors are well represented (they are never too extreme or far from reality).
Inside we find a RAM of 8 GB and a combination of hard disk and SSD. A hard disk with 1 TB of SSD capacity. Thanks to this combination the laptop offers a lot of storage capacity, resistance, reliability and a higher system speed.
So, applications will load faster and you will have a much smoother user experience. So it's the user who benefits most from this combination. You'll also notice slightly lower than normal battery consumption thanks to the presence of the SSD.
The design of the laptop is very elegant and has been made with quality materials. Therefore, it's also a model that resists well in case you accidentally hit it.
In terms of weight, it weighs 2.7 kg. It is not the lightest model, but it is not an impediment to carry it with us. If you're looking for a reliable laptop that performs well, is fast and will last for years, it's a good choice to consider.
As a point in its favor, it is a laptop without an operating system, so you will save money by not having to pay for the Windows license.
See Also: Top 2 in 1 Convertible Laptop
4) Lenovo Ideapad Y530
We close the list with this model of Lenovo, a brand whose popularity continues to grow. They have already made a name for themselves in the market by offering notebooks with a great quality-price ratio.
An ideal combination that makes things difficult for their competitors. This time, the laptop has a 15.6-inch screen. It is an ideal size that allows us to work comfortably with the laptop, but also to be able to consume multimedia content.
In terms of resolution, it has a Full HD resolution. Therefore, it is a good image quality and a good color treatment at all times.
This Lenovo laptop also bets on a combination of hard disk and SSD. In this case it has a 1 TB hard disk, accompanied by a 512 GB capacity SSD. It is a combination that helps the computer to offer a better user experience.
Since it combines the good parts of both systems. So it's a little faster than a laptop that only has one hard disk, makes less noise, is resistant and we also have a lot of storage space. So it's a win-win for the user.
See Also: Top Interior Design Laptop
The design of the laptop is quite classic, although in terms of materials, without being of bad quality, you can see that they are somewhat worse than the other models. This does not make it a worse laptop, but it can be somewhat more vulnerable to falls or blows.
The laptop's keyboard also has lighting. It is a good option if you want to work and play on the same computer, as it has the necessary power for it. So, without having to spend more money, you can do everything in one place.
In terms of weight, it is the heaviest of the comparisons, with a weight of 2.3 kg. Not that it is too much, but it may make your transport a little more uncomfortable at times.
Advantages of Buying a Laptop With SSD
Using an SSD instead of a hard disk can be very beneficial for your laptop. That's why more and more users are betting on buying a model that has one. Although, it must also be said that many consumers do not know the advantages it offers.
That's why we leave you with some of the main advantages that having a laptop with SSD offers us. Information that can help you when making a purchase decision.
Speed
This is the main advantage that has always made these solid state drives (SSD) stand out from a traditional hard disk. When it comes to booting the operating system, SSDs do it in most cases in less than half the time of a hard disk. In addition, reading and writing speeds are often significantly higher.
See Also: Top Music Production Laptop
So the SSD helps us to make the operation of our laptops much faster and smooth in general. Logically, there will be differences between models. But they are faster than traditional hard disks as the read and write transfer rates are much higher than those of a traditional HDD.
Battery Saving
In addition to being faster than a traditional hard disk, laptops with SSD often have lower battery consumption. So users are going to see how their laptop battery lasts longer. Something that all users wish they could have. It is already possible simply by using an SSD. This saving is possible thanks to the absence of movement.
Maintenance
Another aspect that should always be highlighted about SSDs is the low maintenance they require. The user does not have to do anything. Unlike hard disks, which need to be defragmented from time to time, if you have a laptop with an SSD, you can forget about this process. Which is not only complicated, but also very time consuming. Fortunately, thanks to the models with SSD, you don't have to go through it.
See Also: Top 3D Modeling Laptop
Reliability and Resistance
These are flash memory based units and have no moving parts. Therefore, they are much more resistant and reliable than a classic hard disk. In fact, the most common thing is that if your laptop is dropped or hit somewhere, it doesn't pose any risk to the data stored on that drive. There would only be if the drive is the one that gets hit. Otherwise, there is nothing to worry about.
Silent
This is something you can notice when you have been able to test a laptop with a hard disk and another one with SSD. That's when you really see the difference. In this case you listen to it. Because these drives are very quiet.
The reason they are so quiet is because there is no movement. That's why they don't generate any noise at all. If you have a laptop with a hard drive and you switch to these drives, you'll notice the difference.
See Also: Top Programming Laptop
Weight
An SSD stands out because it is very light. Much more than a traditional hard disk. This is something that has a great influence on the laptop. As well as taking up less space inside it, it makes the computer much lighter. Something ideal, since it is the consumer who wins. Because the computer works perfectly, but it is lighter.
What Capacity Should I Choose for My Laptop With SSD?
Many times doubts arise about the capacity we need in a hard disk for a laptop. As it usually happens, it all depends on the use we are going to give it.
If the laptop with SSD you are going to buy is going to be your only laptop, then you will need enough capacity to store all your photos. Here we can choose several options:
See Also: Top Business Laptop
Laptop with SSD: In this case, try to find one that has at least 512GB as even 256GB can be relatively easily shortened if you save photos, music or the odd HD movie.
Laptop with SSD + HDD: they are usually a good option for those who need a lot of capacity. On the one hand we have a 128GB or 256GB SSD to install the operating system and applications but we also have a traditional hard disk HDD of high capacity (usually 1TB) to store files.
If the laptop is going to be a secondary computer that you will only use for basic tasks and occasional moments (a trip), it is likely that with 128GB you will be able to work perfectly, although we strongly recommend that you do not buy one of less than 256GB because you never know if we will need more memory.
See Also: Top Architecture Students Laptop
If you made a mistake when buying your laptop and have chosen a 128GB that can not change the hard disk (a MacBook with SSD soldier, for example), you can always rely on an external hard drive to enjoy more capacity.
Portable with Classic SSD or SSD M.2?
Now that we know that what we want is a laptop with an SSD, we have to clear up another doubt: do we buy one with an SSD SATA or with an SSD M.2? To know what we are interested in, first we have to know what characteristics each one has.
The oldest and most classic are the SATA, which are 2.5-inch disks and are compatible with more computers, but are limited by their technology, since they were designed for use in HDDs that are slower.
See Also: Top Ultrabook Laptop
SSD M2 discs are more modern, which also means that they are faster than their older brothers. The main problem is that the M.2 are only compatible with more modern laptops, but the problem should not be such if what we are going to buy is a laptop with all its components already included.
Among the advantages of using an M2 SSD we have that they connect directly to the motherboard, so everything fits better and there are no extra cables that can get in the way or take up more space. This also means that they are more difficult to break: fewer components, less probability of failure.
Knowing all this, the thing is clear: if we have to buy a laptop already assembled, it is worth buying one with SSD M2, since they are faster disks that present less problems.
How Much Is the Laptop With SSD Cheaper
The cheapest laptop that includes an SSD is the Primux Ioxbook. But, what we have to take into account is that its strongest point is the SSD, which offers us higher reading and writing speeds.
See Also: Choosing Laptops without Operating System
In other words, what we will get for that price is a discreet laptop pulling loose, with about 2GB of RAM that will move very just the Windows 10 that it uses as its operating system. The processor is also not one of the most powerful on the market, so it is a computer for those who have patience and nerves of steel.
Another of its positive points is that it is an ultra-light computer that has a 14″ screen, which is a lot if we take into account that the internal components are similar to those included in a 10.1″ laptop.
How To Put an SSD in a Laptop
One thing that more and more users are doing is installing an SSD on their laptop. This way they can enjoy the advantages that these units offer them. This is something that can be done if your laptop allows it. This requires a whole process, which is usually reserved for more knowledgeable users.
See Also: Choosing Affordable Laptops
The most common thing is to replace the HDD with the SSD. For that, you need to buy an SSD unit (the one you want according to your needs and budget, here you can see the best offers) and a SATA-USB box.
An important detail to take into account is that the unit you buy has enough capacity to install the operating system and the files we have in the hard disk.
The first thing we should do is to install the operating system in the SSD. To do so, we connect this drive to the SATA-USB box. We connect the box to the laptop using the USB and carry out the cloning process.
See Also: Choosing Small Laptops
It is a simple process, very intuitive and we have free software for it. So we will not have problems with this part. Among the free programs that you can download is AOMEI Backupper.
Once everything is cloned, we are ready to make the physical change. So we are going to remove the hard disk and put in its place the SSD (inside the SATA box). Some computers offer us direct access to the hard disk through a cover.
Others offer access to all components through a lower cover. Depending on your model you will have to open only one cover or the entire bottom cover.
See Also: Choosing Linux Laptops
Therefore, we have to take out the screwdriver and open the lid. So you have to be very patient, because it can be a slow process (although it is very simple). We have to locate the hard disk and proceed to remove it. We are not going to have any problem doing this.
See Also: Choosing 4k Laptops
Then we introduce the SSD in the same place where the hard disk was. The important thing is to connect it well in the SATA terminal. When doing this, we put the cover back and screw everything again.
When you have done this, all that remains is to boot up your brand new SSD laptop. From the beginning you will notice a remarkable difference in terms of operation and performance.
See Also: Choosing Lightweight Laptops
Keep visiting our website to learn about the features and specifications of laptop you're planning to purchase.
References
https://www.fresconews.com/ssd-laptop/
https://www.intel.com/content/www/us/en/products/docs/memory-storage/solid-state-drives/ssd-vs-hdd.html