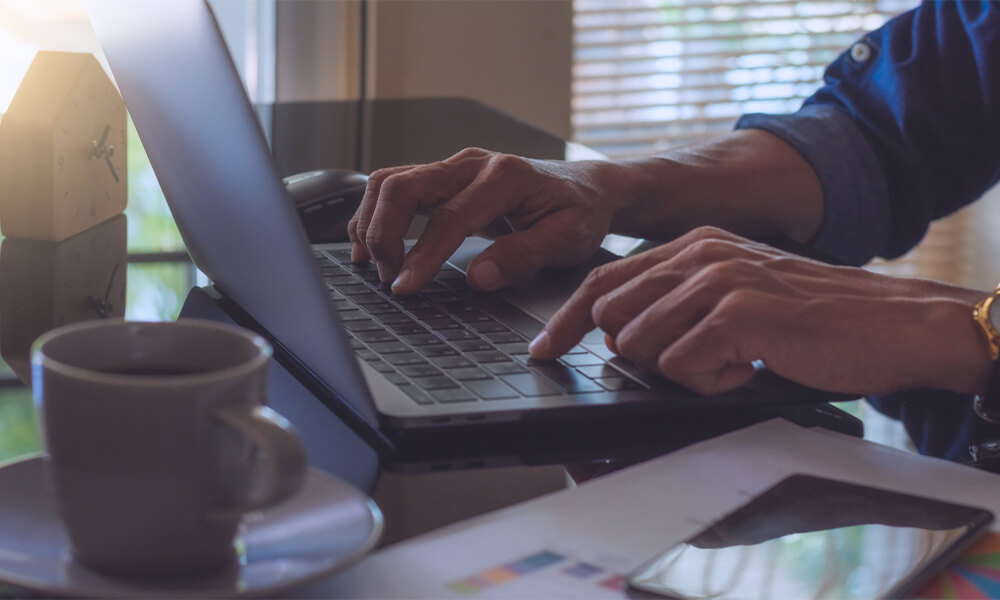 There is currently a large supply of cheap laptops for less than 300 dollars, so choosing between so many models can be difficult and frustrating.
To help you choose the best cheap laptop for less than 300 dollars that best suits your needs, our team of experts has prepared a comparison with the best cheap laptops you will be able to buy today.
Best Cheap Laptops for 300 Dollars Comparison
Here is a complete comparison with the best laptops that you will be able to buy for less than 300 dollars. Laptops that we have shortlisted on this list will be suitable for the performance of a large number of functions simultaneously, among which we highlight:
Surfing the Internet.
Performing most of your day-to-day tasks.
Working with Word, Excel or PowerPoint.
Watching your favorite movies and series on Netflix.
Listen to music on Spotify.
These are the best laptops for less than 300 dollars that you will be able to buy through Amazon, the largest distributor of laptops and other electronics worldwide.
1) Lenovo IdeaPad 330
Following are the technical features of the Lenovo IdeaPad 330 laptop:
AMD Ryzen 3 2200U DualCore processor up to 3.4GHz
RAM 4 GB DDR4 RAM
128GB Ultra Fast SSD Hard Drive Capacity
Dedicated AMD Radeon R3 Graphics card
Screen 14 inches high definition screen: 1366 x 768 pixels
Windows 10 Operating System
Battery Life Up to 6 hours
Weight 2.2 kg
Pros & Cons
Following are the PROS & CONS of this product
PROS
Lenovo Rapid Charge Technology: Enjoy up to 2 hours of use with just 15 minutes of charge.
Economical laptop equipped with a powerful Dolby Audio system.
Very good connectivity: includes 2 USB 3.0, 1 USB type C and a SD and MMc card reader.
It allows the hard disk to be expanded up to 256 GB or 512 GB.
CONS
The battery is not removable.
It does not have a CD or DVD player, although there are Lenovo models that do.
2) HP Notebook: The Laptop With the Best Battery and Our Favorite
Following are the Technical Feature Summary of the HP Notebook 15 laptop:
Processor AMD A4-9125 Dual Core Processor up to 2.6 GHz
4GB DDR4 RAM
Capacity: 1 TB (1024 GB) HDD with optional SSD if preferred
AMD Radeon R3 graphics card
15.6-inch HD screen 1366 x 768 pixels
Operating System: Windows 10 Home
Battery life: 13.25 hours on average according to the official product sheet
Weight 1.7 kg
Pros & Cons
Following are the PROS & CONS of this product
PROS
Portable balanced powerful to perform basic tasks: work with Word, Excel or PowerPoint, surf the Internet, watch movies and Netflix series.
Robust and surprisingly hard construction materials for a laptop of this price.
Very quiet equipment that does not overheat at any time.
CONS
It lacks a CD and DVD player.
Not suitable for playing high performance games or video editing that requires a large amount of resources.
3) Medion E4251: The Cheapest Laptop of the Comparison
Following are the technical features summary of the Medion E4251 laptop:
Intel Celeron N4000 2-core processor: 1.1 GHz to 2.6 GHz
RAM: 4 GB DDR4 RAM
Hard Disk Capacity: 64 GB of disk space. Possibility to expand it by installing an SSD up to 256GB capacity.
Intel UHD Graphics 600
Screen from 14″ FullHD 1920 x 1080 pixels
Windows 10 Operating System
Battery Life Up to 5 hours
Weight 1.4 kg
Pros & Cons
Following are the PROS & CONS of this product
PROS
Aluminum design with a weight of only 1.4kg so you can carry it everywhere.
It comes standard with the Windows Office package with Word, Excel, PowerPoint.
Very flexible laptop: its rear hinge allows the screen to fold 180º.
It is one of the few laptops on the market that has a high resolution Full HD screen for this price.
CONS
It has little disk space: 64GB may not be enough for users who want to store many photos or movies on the computer.
It is not intended for playing games or editing videos that require a lot of rendering resources.
4) Lenovo IdeaPad 120S: A Mini Laptop As Small as 11 Inches
Following is the list of technical features and specifications of Lenovo IdeaPad 120S:
Intel Celeron N3350 DualCore processor 1.1 GHz to 2.4 GHz
RAM 2 GB DDR4
Hard Disk Capacity 32GB hard disk storage
Intel HD Graphics 500
11.6″ and 1366×768 pixels resolution HD screen
Windows 10 Operating System
Battery Life Up to 8 hours according to product data sheet
Weight 1,2kg
Pros & Cons
Following are the PROS & CONS of this product
PROS
High performance and portability: Very light (1.2kg) and powerful portable.
Classic and elegant design with durable finishes that protect the computer from wear and tear.
Lenovo App Explorer: Install only the applications you want. Does not come with third party programs installed by default, only Microsoft Office.
Excellent long battery life of up to 8 hours so you can use it all day without worrying.
CONS
Offers little disk storage: it is advisable to use some cloud data storage service such as Google Drive, Dropbox, Apple Cloud or the Microsoft One Drive itself.
5) Chuwi HeroBook: The Laptop With the Best Quality/Price Ratio
Following are the technical features and specifications of Chuwi HeroBook laptop:
Intel E8000 QuadCore Turbo Boost Processor up to 2.0GHz
4GB DDR4 RAM
Capacity 64 GB Hard Disk Drive with the possibility of being expanded with a 128 GB SSD or a 1TB HDD
Graphics card
HD Graphics N3000
Screen : 14.1-inch anti-glare screen with a resolution of 1920×1080 pixels
Windows: 10 Operating System
Battery Life: Up to 9 hours
Weight: 1.4 kg
Pros & Cons
Following are the PROS & CONS of this product
PROS
It is difficult to find a laptop with such a powerful processor and components on the market for this price.
It offers lightness at the same time that it is a very compact laptop that has been built with hard and resistant materials.
FullHD anti-reflection screen to enjoy excellent vision from any point of view.
38Wh lithium-ion battery that has the quick charge function and makes the laptop last more than 9 hours.
Who Should Buy a 300 Dollar Laptop?
A laptop for 300 dollars is designed for all those people who are looking for a cheap laptop that can be used basically for basic tasks such as surfing the Internet, working with programs like Word, Excel or PowerPoint or reading the news.
They are suitable for everyone, but we would like to highlight the following profiles:
Students
Since they are so affordable, they are perfect for taking notes in class and doing homework and assignments.
Retirees
If you are retired and want to buy a laptop and not spend a lot of money, the 300 dollar laptops are perfect for you. If you want to make any inquiries on the Internet or read the newspaper online, they can keep you distracted for a while.
Anyone Looking for a Cheap Laptop
They are ideal for work and enjoying your favorite series in your leisure time and free time.
What Types of Laptops Exist for 300?
You can find 3 different types of laptops for less than 300 dollars:
Medium Size Laptops
If you are looking for the typical Windows laptop that is cheap, this is the first type. They are generally light laptops but can be up to 15 inches.
Chromebooks
These are a very fast type of laptop designed by Google and are especially designed for surfing the Internet and making use of basic applications such as email or word processing. They are very popular among university students.
Lightweight Laptops
There are many 300 dollar laptops that use Windows and are designed to be easily transported anywhere. They usually have screens between 12 and 14 inches.
Cheap Chinese Laptops for 300 Dollars
Did you know that there are many Chinese laptops for less than 300 dollars?
We leave you with an excellent review of one of those models and below the links to the cheap Chinese laptops from brands like Chuwi, Teclast, Jumper so you can check their prices and hallucinations.
What To Expect From a $300 Laptop?
One of the most determining factors when buying a laptop is, of course, the price.
A 300 dollar laptop is a cheap laptop and very demanded by customers, so laptop manufacturers have become more and more clever and nowadays it is possible to find high quality laptops for less than 300 dollars.
These laptops offer excellent value for money, so you will be able to get a very decent return without making a big investment.
If you are planning to install a lot of programs or video games, you must bear in mind that they have not been designed for that and in those circumstances, the laptop can be a bit slow and generate dissatisfaction.
A laptop of these characteristics is very useful for a very basic use, so if you are a bit of a rather demanding user, you may also be interested in checking the rankings of the best laptops for 400 dollars.
Laptops are like everything else, because the more money you invest, the more powerful and better performance the laptop will offer. In addition, their construction materials will be of higher quality, so the chances of the laptop lasting much longer will be much higher.
In short, you will have to be careful with many of the laptops you can find for that price, so we recommend that you choose one of the models recommended above or read the opinions of customers before making your purchase.
Conclusion: Which Laptop To Choose?
Choosing the best cheap laptop for 300 dollars is something very personal and will vary according to needs and the personal situation of each person.
Choosing between one model or another basically requires
Quite a lot of time comparing (we do this for you).
Looking at many prices (we have also done this for you).
Having clear the use you are going to give and your particular needs (this already depends on you).
Whether you need a cheap laptop for work, a lightweight mini laptop for travel or a laptop for studying and watching your favorite shows, there is sure to be one perfect for you that will meet your expectations.
Did you already know any of these brands? What do you think?
For any doubt or suggestion you may have, don't hesitate to leave us a comment below.
Also, if you think this article can help a friend or family member, don't forget to share it with them!
Keep visiting our website Laptop Guide and if you have any questions? feel free to leave a comment down below.
References
https://www.techradar.com/news/best-laptops-under-dollar300
https://www.voxelreviews.com/wp-content/cache/wp-rocket/www.voxelreviews.com/laptop-under-300-dollars/index-https.html_gzip