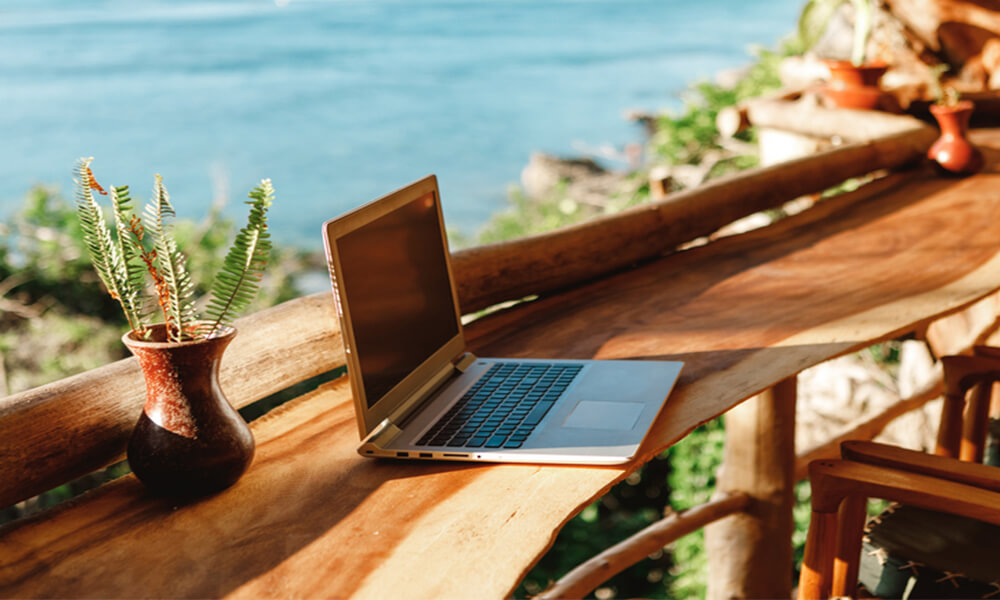 If you're thinking of buying a new laptop with a budget close to 600 dollars, you've come to the right place.
A laptop of around 600 dollars is considered a mid-range laptop and comes equipped with good quality components that will allow you to extend the life of your laptop for several years before it becomes obsolete.
In this guide, our team of experts will give you the necessary advice to find the laptop of 600 dollars that best suits your needs.
Best Cheap Laptops for 600 Dollars Comparison
Here is a complete comparison with the best laptops that you will be able to buy for about 600 dollars.
Unlike the lower-end and much more affordable laptops we discussed in previous articles, a budget of 600 dollars already allows you to find a much faster and more powerful mid-range laptop.
In this article, we present you the best laptops under 600 dollars from brands such as Lenovo, ASUS or HP among others.
Next, we present to you a compilation of the best laptops for less than 600 dollars that you will be able to buy easily and quickly through Amazon, the biggest seller of laptops and other electronic items worldwide.
1) HP 15 With AMD Ryzen: The Best Laptop in $600 Budget
Following are the technical specifications and features of the HP 15-db0045ns laptop:
AMD Ryzen 5 2500U 2 GHz Processor
RAM: 12GB DDR4 SDRAM
Hard Drive Capacity: 256GB SSD
AMD Radeon Vega 8 graphics card
Screen 15,6″ with anti-reflective W-LED HD SVA backlit 1366×768 pixels
Operating System: Windows 10 Home
Battery Life: Up to 10 hours and 15 minutes. Fast-charging battery: 50% in 45 minutes.
Weight 1.7 kg
Pros & Cons
Following are the PROS & CONS of this product
PROS
Long battery life for all-day connectivity and advanced quick charging system: charges 50% of the battery in just 45 minutes.
Full-size keyboard with number pad and touch panel that supports touch gestures.
High performance: 12 GB RAM, SSD hard disk and dedicated graphics card suitable for playing Fortnite and other games.
TrueVision HD WebCam and integrated digital microphone.
CONS
Much of the laptop is designed with plastic materials.
The color snow white is not for all tastes.
If you are going to play a lot of games, you will be interested to know that such a powerful laptop can get quite hot and therefore it is advisable to use a cooling base.
2) Asus Vivobook: A Great Laptop With SSD
Following are the features and specifications of the Asus VivoBook laptop:
QuadCore Intel Core i5-10210U processor up to 4.2 GHz
8GB DDR4 RAM
Hard Drive Capacity 512GB SSD
Intel HD Graphics 5500
High resolution Full HD screen from 14″: 1920×1080 pixels
Windows 10 Operating System
Battery Life Up to 8 hours
Weight 1.9 kg
Pros & Cons
Following are the PROS & CONS of this product
PROS
Very comfortable ergonomic keyboard with very thin keys for fast and accurate typing.
High-quality sound expansion tested by SonicMaster experts.
Optimal performance to be able to navigate and work thanks to its processor i3 of 2GHz and its very fast disk of 256GB.
CONS
The brightness of the screen is not for shooting rockets.
Like most modern laptops today, this laptop does not have a tray for reading or burning CDs/DVDs.
3) Lenovo Yoga 530: The Best Laptop With a Touch Screen
Following are the Technical specifications and other features of the Lenovo Yoga 530-14ARR:
AMD Ryzen 5 2500U, Quad Core 2.5 GHz to 3.4 GHz processor
8GB DDR4 RAM
Hard Drive Capacity 256GB SSD
AMD Radeon Vega 8 Graphics Card
Full HD screen from 14″ anti-reflection with Led Backlight technology.
Excellent resolution of 1920 x 1080 pixels and 220 nits
Windows 10 Operating System
Battery Life Up to 6 hours of battery life
Weight 1.6 kg
Pros & Cons
Following are the PROS & CONS of this product
PROS
It offers the option of being used as a tablet thanks to its 360º folding and its anti-reflective touch screen.
Excellent design with a metal chassis, a screen with narrow edges and a fingerprint reader included.
Versatility and performance thanks to its powerful processor, high-speed hard disk and 8 GB of RAM.
Excellent laptop for travel, study or work, as it weighs very little and serves as a tablet.
CONS
The keyboard is not backlit.
Although it lasts a long time, the battery is not as durable as other laptops in this comparison.
4) Medion Akoya: A Good Laptop for Less Than 600 Dollars With i5
Following are the Technical specifications of the Medion AKOYA S3409 laptop:
Processor: Intel i5-7200U 2-core processor from 2.5 GHz to 3.1 GHz
8GB RAM memory
Hard Drive Capacity 256GB SSD
Intel HD Graphics Card
13,3″ high resolution 1920×1080 pixel Full HD screen
Windows 10 Operating System
Battery Life: Up to 8 hours of battery life thanks to its lithium ion battery
Weight 1.5 kg
Pros & Cons
Following are the PROS & CONS of this product
PROS
Magnificent backlit keyboard with a very good touch and a very good response time.
Excellent performance thanks to the 8GB of RAM and its SSD disk.
Multitasking: it allows to work fluently with a large number of open programs at the same time.
CONS
The only negative point of this laptop is perhaps the speakers, since they are not as good as other laptops compared. In case you need it, it can always be fixed by using an external Bluetooth speaker.
5) Acer Aspire 5: An Inexpensive Laptop Focused on Productivity
Following are the features and specifications of the Acer Aspire 5 laptop:
Intel Core i7-8565U 4-core processor
RAM: 8 GB DDR4 RAM
Capacity: Hard Disk Drive 1TB HDD (1024GB)
Intel HD Graphics 620
15.6-inch screen with LED technology 1366×768 pixels
Windows 10 Operating System
Battery Life Up to 8 hours depending on the manufacturer
Weight 1.8 kg
Pros & Cons
Following are the PROS & CONS of this product
PROS
This is a perfect option for the average user who wants to surf, work and watch movies or series.
Very powerful and low consumption i7 processor of last generation.
Long life lithium ion battery.
Crystal Clear Audio very realistic sound thanks to TrueHarmony technology.
CONS
It does not have Legacy support, so it is quite complicated to install an alternative operating system to Windows.
Non-removable battery.
Want To See More Laptops for 600 Dollars?
Did you feel like more and want to access the entire catalog of laptops for around 600 dollars?
Equipped with mid-range i3 and i5 processors, SSD hard disks and in many cases FullHD screen resolutions, they are all excellent laptops for the vast majority of people.
Thanks to its mid-range components, these laptops will allow you to perform most of your tasks smoothly, while offering a longer life than cheaper computers that in a few years become increasingly slower.
How To Choose the Best 600 Dollar Laptop?
Here we present you a buying guide with the 7 main aspects to take into account to choose a good laptop.
1) Processor or CPU
The processor of a laptop is the "brain" of your machine and the one that sets the processing speed of any task or process.
The two popular brands of processors that equip all laptops today are Intel and AMD.
Intel processors are a little more expensive and powerful, while AMD processors are characterized by offering the best quality/price ratio in the market.
If you are looking for a laptop that is fast and that allows you to do all your tasks efficiently and without stops, we recommend that you look for a laptop with an Intel i5, Intel i7 or the higher-end AMD Ryzen processors.
On the other hand, if you are looking for a laptop more focused on basic tasks and want to save money on the processor to have a better screen for example, you will have to settle for the Intel i3 and AMD Ryzen 3 processors.
2) RAM Memory
The Random Access Memory (RAM) is the one that will allow you to work fluently with several programs simultaneously.
For the proper functioning of all tasks, we recommend choosing a laptop with at least 4 GB of RAM.
If you want to perform more complex tasks such as video editing, designing graphics with design software or playing a high-performance game, you will have to look for laptops with 8 and 16GB of RAM.
In addition to the amount of memory installed in your laptop, it is also very important to check the type of RAM it has.
Currently, high frequency DDR4 RAM is the best option. Other options are DDR3 or LPDDR RAM modules.
3) Hard Disk
Your laptop's hard drive is the unit that will store all your data, including documents, software, videos, images and other system files.
There are hard drives of many different sizes and the ideal hard drive size will vary according to your needs.
Most low-priced laptops come with either a 256GB SSD or 500GB HDD, and many are ready to increase their capacity, either by adding a second hard drive or replacing it with a larger hard drive.
If you want your laptop to go very fast, we recommend choosing hard disks of the SSD type (Solid-State Drive).
These types of hard disks will allow you to power up your laptop in a matter of seconds and are much faster than traditional HDDs.
Most of today's 600 dollar laptops already come equipped with an SSD.
4) Graphics Card
If you are a gaming enthusiast and like to watch HD and Full HD videos on your laptop, the GPU (graphics processing unit) will play an important role.
The graphics card takes care of all graphics processing tasks.
The 600 dollar laptops that we recommend in this article, already have the latest Intel Core processors and a powerful integrated graphics unit Intel Graphics with which you will be able to perform almost any intensive graphics task with ease.
If you are looking for a laptop that offers the maximum possible graphics performance, then we recommend you take a look at our gaming and designer laptop articles.
All these laptops come equipped with dedicated NVIDIA GeForce and AMD Radeon graphics cards that provide the latest technologies in graphics processing.
5) Battery
Battery capacity is another decisive factor when buying a laptop.
If you want to work while traveling or commuting, your battery life should be enough to last a whole day's work.
A laptop with a low battery will always interrupt your work and leisure, so we recommend that you choose a battery with at least 6 cells from a quality brand.
All the laptops in our list are prepared to last at least 6 hours at full performance.
If you are very demanding with this aspect, do not hesitate to visit our article specially dedicated to laptops with the longest battery life of 2021.
6) Brand
The brand of a laptop matters a lot when choosing a good laptop.
In general, you should always prioritize all those leading brands in the manufacture of laptops as Lenovo, ASUS, Medion, Acer, Microsoft, HP etc.
If you are interested in a specific brand, you should know that we have excellent guides about each one of them and we have made an exhaustive compilation of the main models of each brand with their pros and cons.
Final Conclusion: Which Laptop To Buy?
Buying the best laptop at the best possible price is not an easy task at all.
Nowadays there are many laptops, so after many hours of research, our experts were left with an initial sample of 15.
All of them were selected because of their high popularity and good performance.
We end up selecting the 5 best laptops and we took into account:
The characteristics of each computer: Screen, Processor, RAM memory, Hard disk,Graphic card and Keyboard.
Buyers opinions and reviews of each model.
Reviews of websites
Did you already own any of these laptops? Have you bought or are you thinking of buying any of them? What do you think?
If you follow all the previous tips, we are sure that this guide will allow you to buy the laptop of your dreams and choose the one that best suits your needs.
If you have any doubt about which one to choose, let us know in the comments section below and we will try to help you as soon as possible.
Also, if you think this article can help a friend or family member, please feel free to share it.
Keep visiting Laptop Guide to read latest reviews, news related to upcoming laptops and more.
References
https://screenrant.com/best-budget-laptops-under-600-2021/
https://www.wepc.com/gaming-laptop/guide/best-gaming-laptop-for-600/