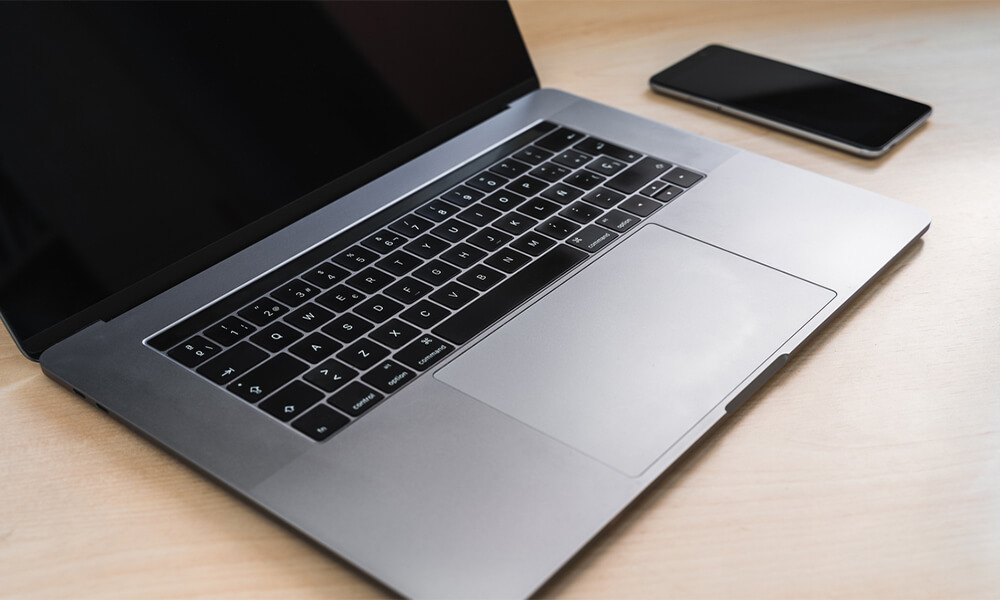 Do you want to buy a lightweight laptop? Are you looking for one that's cheap? Maybe one that's powerful?
More and more people are asking us for laptops that are small and light and easy to carry, so we've set to work.
We have analyzed a large number of light laptops in order to guide and help you choose the best model according to your needs and budget.
In this article, we will introduce you to lightweight laptops of all kinds: ultra laptops, 2-in-1 convertible laptops (tablet and computer), designed for travel and more.
Lightweight Laptop Comparison: Which One To Buy?
After several hours of searching and after making an exhaustive analysis of more than 35 lightweight laptops of all types, we have selected the best models of the moment.
See Also: Affordable Industrial Design Laptops
In this list of laptops we include models of all types: light and cheap, light and powerful, ultrabooks, 2 in 1 convertibles, chromebooks, models for students or designers, for travel, with 4K resolution and more
1) Huawei Matebook D 15
Following are the technical features of Huawei MateBook D15, the best lightweight and cheap ultrabook available as of today.
Processor: AMD Ryzen 5 3500U
RAM: 8 GB DDR4 RAM
Hard Drive Capacity: 256 GB SSD
Graphics Card: Radeon Vega 8
15,6″ FullView screen with 1920×1080 pixels Full HD resolution
Windows 10 Operating System
Battery Life: Long battery life of up to 12 hours and quick charging system
Weight: 1.18 kg
See Also: Affordable Photo Editing Laptops
Pros & Cons
Following are the PROS & CONS of this product
PROS
Excellent Pack: Laptop + wireless mouse + FreeBuds 3 wireless headset and a carrying bag.
IPS screen of maximum resolution with a thickness of only 5mm.
It allows you to easily share your mobile screen on your laptop with a single click so you can drag files between them and answer your messages.
High quality components and last generation of AMD with an excellent quality/price ratio.
Fast charging system at 50% in only 30 minutes thanks to its extra small USB-C charger that fits in your pocket.
CONS
There is no space available to expand RAM in the future.
It does not have an Ethernet port or SD card reader, requiring the use of a USB hub.
2) Lenovo Ideapad 530S-14IKB
This is one of the lightweight laptop with the best price/performance ratio) Technical features of the ultra-thin Lenovo IdeaPad are as follows
Intel Core i7 8550U processor up to 1.8 GHz
RAM: 8 GB DDR4 RAM
512 GB SSD Hard Drive Capacity
Graphics Card: Intel UHD Graphics 620
Screen: Full HD screen from 14″ and 1920×1080 pixels resolution
Windows 10 Operating System
Battery Life Up to 6 hours
Weight 1.4 kg
See Also: Affordable Live Streaming Laptops
Pros & Cons
Following are the PROS & CONS of this product.
PROS
Elegant design and polished aluminum construction of only 1.6cm thick.
High-end components at an unbeatable price: i7 processor and high-capacity SSD hard drive.
State-of-the-art connectivity: includes USB 3.1 type C ports, USB 3.0, HDMI and a 4-in-1 card reader.
It has a fingerprint reader for added security.
CONS
Your ventilation system can be a bit noisy if you give it too much juice.
Even though it is very light, it is the heaviest laptop among all those analyzed.
3) CHUWI UBook Tablet PC 11.6 Inch Tablet
This is one of the best 2-in-1 convertible lightweight laptops. Technical characteristics of the Chuwi UBook, the best lightweight laptop convertible into a tablet are as follow:
Intel Gemini Lake N4100 4-core processor up to 2.4 GHz
8GB high-frequency RAM
Hard Drive Capacity: Ultra-fast 256 GB SSD
Graphics card: Intel UHD Graphics 600
11,6″ and 1920×1080 pixel FullHD laminated IPS display
Windows 10 Operating System
Battery Life: Battery life of up to 9.5 hours thanks to its 26.6 Wh
Weight 0.7 kg
See Also: Affordable Students Laptops
Pros & Cons
Following are the PROS & CONS of this product.
PROS
Excellent aluminum design
it weighs less than 800 grams and is only 9mm thick
Its detachable magnetic keyboard allows it to be used both as a laptop and as a tablet in a comfortable way.
Its SSD hard disk is expandable in the future up to 1TB capacity.
Stay connected at all times thanks to its 2.4G and 5G dual-band WIFI.
It has USB 3.0 ports, USB type C, HDMI, SD reader …
CONS
It is possible to write softly with the Hi6 Pen from CHUWI but the Stylus is not included in the price.
4) LG Gram 14Z990-V
This is an ultra-thin, lightweight laptop that is very durable Technical characteristics of the LG Gram from 14″, the thinnest and lightest ultrabook are as follow:
Processor: Intel Core i7 8565U up to 1.6 GHz
RAM: 8 GB DDR4 RAM (expandable to 16 GB)
Capacity: 256 GB SSD hard disk expandable up to 2TB
Intel HD Graphics 620
Screen: Screen of 14″ with Full HD resolution of 1920×1080 pixels
Windows 10 Operating System
Battery Life: Long battery life of up to 23.5 hours and quick charging system
Weight 993 grams
See Also: Affordable 2 in 1 Convertible Laptop
Pros & Cons
Following are the PROS & CONS of this product.
PROS
It is the lightest (less than 1kg) and thinnest (only 14mm) ultrabook on the market.
Its 72Wh battery provides an autonomy of more than 20 hours.
Built with high quality materials such as nanocarbon and magnesium.
It has the military resistance and durability certificate MIL-STD 810G.
Advanced connectivity: It has USB ports type C and allows playback of 4K content.
Portable and extremely quiet thanks to its efficient cooling system.
CONS
Its graphics card is integrated, so it is not very powerful to be able to edit video or work with design programs such as AutoCAD.
The speakers are not as good as other laptops in the same price range.
5) MacBook Air
This is one of the light and powerful laptop that you will find. Following are the technical features of Apple's MacBook Air 13″, the most powerful and desired lightweight laptop
Processor: Dual-core Intel Core i5 processor. Turbo up to 3.6 GHz
8GB high-frequency RAM
Hard Drive Capacity: 128GB or 256GB SSD
Intel UHD Graphics
13.3-inch 2560×1600-pixel UHD Retina Display
MacOS Operating System
Battery Life: Spectacular battery life of up to 12 hours
Weight 1.2 kg
See Also: Affordable Interior Designing Laptops
Pros & Cons
Following are the PROS & CONS of this product.
PROS
Extremely thin and lightweight 100% aluminum
Highly Portable.
Includes: TouchID, state-of-the-art Apple keyboard and Multi-Touch TrackPad: pinch, zoom, 2 fingers, 3 fingers.
Retina display: displays 4 times more pixels than a traditional HD screen.
Thunderbolt 3 (USB-C) connectivity with ultra-fast speeds to connect a monitor, TV, hard disk, cell phone.
Sound: surely the best speakers you have ever heard. Includes FaceTime HD, Siri, Dictation.
CONS
There's no turning back: If you buy a Mac, you'll hardly ever use a Windows laptop in your life again.
Its price makes this laptop unsuitable for all students.
Did Not Find the Model You Were Looking For?
If none of the lightweight laptops we've presented to you above have convinced you, don't worry!
See Also: Affordable Music Production Laptops
Next, we'll leave you with a link through which you'll be able to see more models and access the best catalog of light laptops on the Internet:
Types of Lightweight Laptops
The most popular lightweight laptops are the ultrabooks and 2-in-1 convertibles. Below we briefly explain their features and specifications:
Ultrabooks
An ultrabook is basically a light and powerful laptop that offers excellent performance thanks to its high quality components and SSD hard drives.
See Also: Affordable 3D Modeling & Rendering Laptops
Their lightness makes them perfect for travelling and being able to enjoy all the power of a traditional laptop with the weight of a lightweight laptop.
They are the most expensive light notebooks but are ideal for you if:
You play video games from time to time
You are a designer or engineer.
You move and travel frequently: weight is a key issue.
You want a laptop that goes fast and you don't mind paying a little more to get it.
You like high resolution screens so you can work comfortably or watch series and movies.
See Also: Affordable Programming Laptops
2 in 1 Convertibles
The 2 in 1 convertibles are a type of light and cheap laptops that work indistinctly as a laptop or as a tablet.
Convertible laptops are ideal for people who are often on the move and who travel frequently.
See Also: Affordable Business Laptops
Its main advantage is that they will allow you to use the device as a tablet to read a book or watch a movie in a super comfortable way.
In the same way that the ultrabooks are extremely powerful, the 2 in 1 convertibles are portable with a moderate power that stand out for their excellent prices.
Tips for Buying a Good Lightweight Laptop
Here are the main aspects you should consider when buying a lightweight laptop:
See Also: Affordable Architects Laptops
What Is the Ideal Weight for a Lightweight Laptop?
Lightweight laptops are all the rage, so if you're a student and have to carry your laptop to class every day, if you travel a lot, or if you plan to carry it with you on a daily basis, don't hesitate.
See Also: Affordable Ultrabooks Guide
Lightweight laptops are ideal for comfort and also for taking care of your back and body posture when carrying them.
Regardless of the type of lightweight laptop you are interested in (ultrabooks, convertibles, chromebooks), our recommendation is that it should weigh no more than 1.5kg.
What Size Screen Do I Need?
Depending on the use you are going to use the laptop for, you should buy a laptop with a screen size more or less big.
See Also: Affordable SSD Laptops
If portability is an important factor for you, we recommend that you choose laptops between 11″ and 13.3 inches.
11″ laptops are very light and portable, but they are really small and may not be very comfortable visually.
The 13.3″, 14″ and 15.6″ laptops are perhaps the best, since they present a balance between visual comfort, power and mobility.
Finally, the 17.3″ laptops are not recommended at all, as they are excessively heavy and bulky.
See Also: Affordable Laptop without Operating System
Windows or Mac?
Windows is the most widely used operating system worldwide and is the one that offers the best compatibility when working with different programs.
They are laptops much cheaper than Apple MacBook but much more vulnerable to being infected by viruses and hang more than Macbook.
MacOS is the operating system of Apple and has a really careful design. They enjoy greater autonomy than Windows and are very intuitive to use.
See Also: Affordable Laptops
The main negative aspect of MacBook is its price, as they are the most expensive laptop on the market.
As a curiosity, you should know that there are other minority operating systems such as Linux and Chrome OS.
How Long Should the Battery Last?
Our recommendation is that the battery of your ultrabook or lightweight convertible should last at least 6-7 hours.
See Also: Affordable Small Laptop
You should look for a laptop with enough battery life to keep it open all day, although this will vary greatly depending on your laptop's settings.
Aspects such as screen brightness, processor power or the number of open applications will largely determine its duration.
Are Lightweight Laptops Powerful?
A laptop's charging speed and working performance are key aspects when choosing a good lightweight laptop.
All the light laptops we have presented to you in our ranking have the latest generation of Intel i5, Intel i7 or AMD processors, being powerful enough to perform almost all the tasks you need.
When choosing the amount of RAM memory of your laptop, we recommend you to choose one with at least 8GB of RAM if you want to extend its life and last several years.
What Size Hard Drive Should I Choose?
It is important to choose a hard disk with enough space to store all your data.
Nowadays there are mechanical hard disks (the ones with a lifetime) and SSD solid state hard disks, much faster and more reliable.
If you want a lightweight laptop that is powerful, you should choose one with an SSD.
In the worst case, if you ever need more space to store data, you can always buy an SSD external hard disk.
Other Final Aspects To Consider
Keyboard
If you are going to type a lot, make sure it has a comfortable and large enough keyboard. If you intend to work at night, you might want to consider having it backlit.
Build Material
If you're a person who usually has water or coffee next to your laptop, you should know that there are several models that have been designed to be resistant to liquids and dust.
See Also: Affordable Linux Laptop
Connectivity
We recommend that you look for a lightweight laptop that has several ports of the type USB 3.0 or USB type C to connect external devices such as mice, external hard drives.
Conclusion and Final Summary
Choosing the best lightweight laptop for your needs is not an easy task at all. There are many lightweight laptops on the market today, so after many hours of research, our experts were left with an initial sample of about 25.
All of them were selected because of their high popularity and good performance.
Choosing between one model or another basically requires:
Quite a lot of time comparing (we have done this for you).
Looking at many prices (we have also done this).
Knowing your personal situation, your needs and your budget (this is already up to you).
And this is what we have reached in this article about the best light laptops of this 2021.
See Also: Affordable 4k Laptop
Did you already know any of these laptops? Have you bought or are you thinking of buying any of them? What do you think?
For any doubt or suggestion you may have, don't hesitate to write a comment below.
Also, if you think this article can help a friend or family member, don't hesitate to share it!
Keep visiting Laptop Guide to read latest reviews and if you have any questions, feel free to leave a comment down below.
References
https://www.thegate.ca/tech-gadgets/048560/samsung-galaxy-book-pro-hands-on-with-the-15-lightweight-laptop/
https://searchmobilecomputing.techtarget.com/news/252500092/Samsung-releases-2-lightweight-laptops