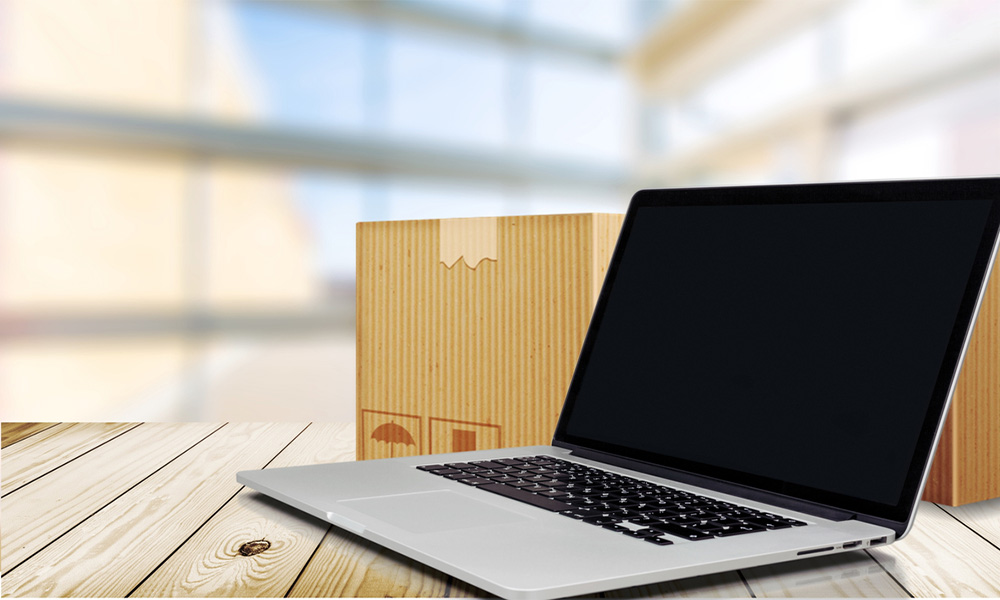 Looking for information about the best 11-inch laptop? Then you're at the right place.
Choose the best model according to your budget (cheap, expensive), your needs (touch screen, powerful laptop, good battery, light …) or your favorite brand: Lenovo, Teclast, BMax, Vant …
Which 11-inch laptop to buy?
The 3 best-selling and best rated models by consumers are:
Comparison: 11-inch laptops
In this section we offer you a comparison of some of the best 11-inch laptops available as of today.
To elaborate this comparison, we have chosen laptops with different functionalities and several price levels.
From the most powerful and lightweight models with FullHD screens and SSD hard drives like the BMAX Y11 or the Teclast F5, to the cheapest and most suitable for basic use like the Medion or the cheaper Lenovo IdeaPad.
11″ laptops Review
The 11-inch laptops that you will find in this article will allow you to do your work from anywhere, carry it easily in your day-to-day backpack and travel easily with them if you need to.
Here is an updated ranking with the 5 most popular and sold 11-inch laptops that we highly recommend.
1) BMAX Y11
Hardware Specifications: BMAX Y11
Processor: Intel Gemini Lake N4100: 1.10GHz to 2.40GHz with Turbo Boost
RAM: 8 GB DDR4
256GB SSD Hard Drive Capacity
State-of-the-art Intel UHD Graphics 600
Full HD touch screen with 1920×1080 pixel IPS technology
Windows 10 Operating System
Battery life Approximately 6 hours thanks to its 26,600 mWh
Weight 1 kg
13mm thin
See Also: Best 12 Inch Laptops
Pros & Cons
Following are the PROS & CONS of this product.
PROS
Excellent 360º rotary axis to position your screen as you wish: you can use it as a laptop and as a tablet indistinctly.
Excellent IPS LCD screen with 1080p FullHD resolution and vivid and striking colors.
Very thin and light portable. It weighs only 1kg and is very easy to carry.
All-metal body that is even prepared to withstand shocks.
2) TECLAST F5 of 11.6 inches
Hardware Specifications: Teclast F5
Intel Processor N4100
RAM memory: 8 GB RAM memory
Hard Drive Capacity: 256GB SSD
Intel HD Graphics 500
11.6-inch screen and 1920x1080p FullHD resolution
Windows 10 Operating System
Battery Life: 6 hours
Weight: 1.4kg
See Also: Best 13 Inch Laptops
Pros & Cons
Following are the PROS & CONS of this product.
PROS
Magnificent high resolution FHD screen with a narrow and robust bezel to be able to rotate the screen 360º and turn the laptop into a tablet.
Very good high capacity battery and fast charging system thanks to its USB C-type connection.
Run any program and game without problems thanks to its 8GB of RAM and its 256GB SSD.
Excellent finishes: metal body weighing only 1kg and 13mm thick.
CONS
If you want to enjoy the maximum experience with this computer, you will need to buy the Stylus T6 which unfortunately is not included with the laptop.
3) Medion E2221t
Hardware Specifications: Medion E2221t
Intel Atom x5-Z8350 QuadCore processor from 1.44 GHz to 1.92 GHz
RAM memory: 4GB of RAM memory
64GB SSD Hard Drive Capacity
Intel HD Graphics Card
11.6 inch 1366 x 768 pixel HD screen
Windows 10 Operating System
Battery Life Up to 8 hours
Weight 1.1 kg
See Also: Best 14 Inch Laptops
Pros & Cons
Following are the PROS & CONS of this product.
PROS
German brand laptop with an excellent quality/price ratio for the components it equips.
High capacity battery that can last up to 8 hours depending on its use.
It can be used as a tablet thanks to its 360º folding touch screen.
Excellent connectivity: Fast Wifi, Bluetooth, Micro SD and 2 USB ports.
CONS
This is a laptop with little low power and performance.
4) VANT miniMOOVE v2020 with Linux
Hardware Specifications: VANT miniMOOVE v2020 with Linux
1.1 GHz Quad-Core Intel Pentium Silver N5000 Processor
8GB DDR4 RAM expandable to 16GB
Capacity 256 GB SSD hard disk expandable up to 1TB
Graphics card
Intel HD Graphics 605
11.6″ and 1366 x 768 pixel HD screen with anti-reflective matte surface
Ubuntu Linux Operating System. It is also compatible with Windows.
Battery Life: Highly durable removable battery for up to 8 hours (depending on use)
Weight: 1.1kg
See Also: Best 15 Inch Laptops
Pros & Cons
Follow are the PROS & CONS of this product.
PROS
One of the best Linux laptops on the market: all its components are approved and specially designed to offer maximum performance under Linux.
It is one of the few laptops that has a removable battery (Smart Ion-Lithium).
Although it works under Linux, it is compatible with Windows.
Excellent finish with gesture touchpad.
TOP extras: backlit keyboard, Kensington lock support, HDMI connection, SD card reader …
CONS
Linux is a very intuitive operating system but somewhat different from Windows. It is a computer recommended for people who want to make a very basic use of the computer (surfing, watching series, basic jobs …) and don't care about the Operating System or for programmers and people who want to take advantage of all the potential of Linux.
5) Lenovo Ideapad S130
Hardware specifications: Lenovo IdeaPad S130
Intel Celeron N4000 DualCore processor 1.1 GHz to 2.6 GHz
RAM memory 2 GB RAM memory
32 GB SSD Hard Drive Capacity
Graphics card Intel UHD Graphics 600
11.6 inch 1366 x 768 pixel HD screen
Windows 10 Operating System
Battery Life Up to 8 hours of battery life
Weight 1.15 kg
See Also: Best 17 Inch Laptops
Pros & Cons
Following are the PROS & CONS of this product.
PROS
Ultra-lightweight, low-cost laptop from Lenovo with a sleek, slim, lightweight design.
Thanks to its long battery life you will never be left without being able to finish a task when you are away from home.
Durable design specially designed to last for years thanks to its finishes that protect it from wear and tear.
Excellent value for money from Lenovo.
CONS
It is a very basic laptop to perform basic tasks.
With such a reduced price, don't expect to get a laptop with a spectacular performance, since with this one you will be able to do only basic tasks similar to those you would do with a tablet.
Are you looking for a laptop sleeve?
Notebook sleeves are a very useful and popular accessory to protect your new laptop from any bumps, scratches or scrapes.
Here are some of the sleeves that provide the best protection and comfort to protect and transport your laptop according to their buyers.
If you go to Amazon, you will see that this specific products is really popular and have hundreds of reviews.
What Advantages do they Offer over Tablets?
The advantage of buying a 11″ laptop over some tablet is the fact that you will be able to enjoy a complete keyboard with which you can write emails or use Word and Excel much more easily.
The vast majority of laptops in this segment have very affordable prices and the market trend is to build thinner, lighter and more powerful laptops, so let's get to it.
How to choose an 11-inch laptop?
Screen
Screen size is a key element when choosing a laptop. It is the most power-consuming element of your computer and determines the experience you will have with your laptop.
Touch screens are a fairly widespread feature in 11-inch laptops and the vast majority of users demand them.
This type of screen offers a completely new way of using these devices, one of the smallest laptops on the market.
Would you have imagined a few years ago that all laptops today could also be used as tablets?
The truth is that technology is evolving very quickly and many of today's manufacturers offer 2-in-1 convertible laptops that can be used without the use of a traditional mouse.
Processor
The processor is an important element in determining the performance of a laptop. Currently there are two major brands that dominate the market i.e. Intel and AMD.
RAM Memory
RAM memory is another very important element that you should take into account when buying an 11-inch laptop.
This component will largely determine the performance of your laptop and the amount of programs and windows you can have open simultaneously.
Simply explained, it is the place where all the data and codes that a computer is using at any given time are stored.
Hard Disk
The hard disk is a really important element for bigger laptops, although being honest, it is not one of the main aspects to take into account when choosing a small 11-inch laptop.
Determine the amount of information and data you will be able to store on your laptop without the help of any external device or in the cloud such as Dropbox or Google Drive.
Storage drives make a laptop bulky, so whenever possible, we recommend storing your data in the cloud.
Battery
The two most important aspects of a battery that you should look at when buying an 11-inch laptop are
The battery life
Charging time
Although the battery manufacturer is an important element, nowadays all batteries are usually of good quality and have a fairly long life.
Operating System
The operating system is the software in charge of ensuring a good user experience.
The most popular and widespread operating system around the world is undoubtedly Windows.
Despite the fact that Windows has been covering nearly 90% of the market for a lifetime, there are alternatives such as MacOS for Apple branded MacBook computers or Linux.
Graphics Card
The graphics card is one of the least important elements when choosing an 11-inch laptop.
This component is important when choosing 15- or 17-inch gaming oriented laptops.
We hope our guide would've been helpful in selecting your next 11 inch laptop. If you have any questions? Feel free to leave a comment down below.
Keep visiting our website Laptop Guide and if you have any questions? feel free to leave a comment down below.
References
https://www.ultrabookreview.com/2375-best-small-ultrabooks/
https://www.consumerreports.org/laptop-computers/should-you-buy-a-10-inch-or-an-11-inch-laptop/