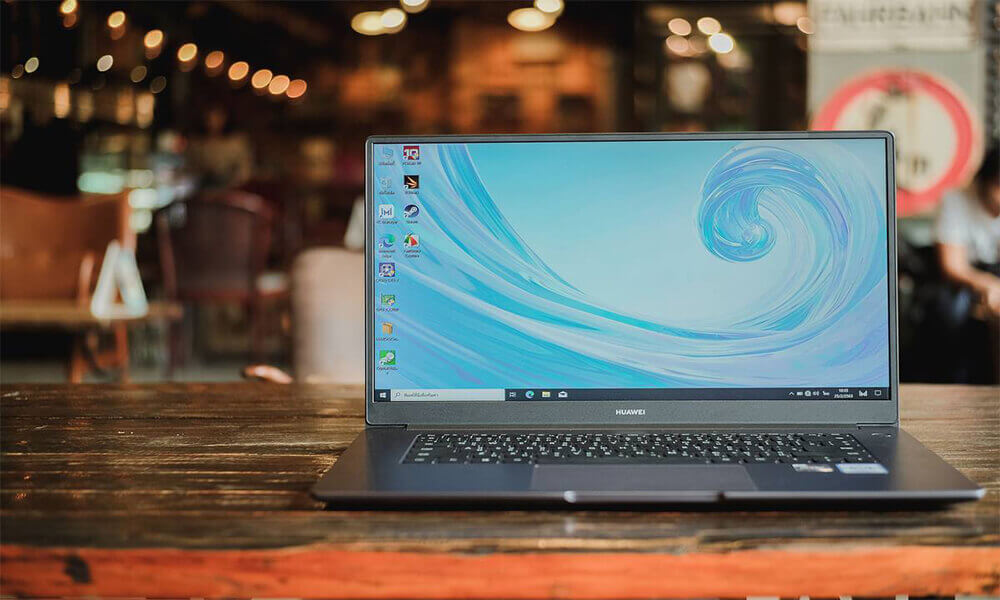 Are you thinking about buying a Huawei laptop, but you are not sure which one to buy, or not sure which one suits you best?
Relax, because we will help you choose the best laptop and to do so, we will introduce you to the best Huawei laptops on the market today, and give you comparison among different models to help you specify the one that best suits you.
Huawei Laptops Comparison Table
Huawei is a private company that has stood out as developers and researchers in areas of marketing of electronic products, as well as the production and elaboration of the same, which have stood out since its inception in China, becoming one of the best brands in the world in its field.
It is important to note that they have also excelled in the solution of customized networks for the telecommunications industries.
All this was possible when in 1987, a man, Ren Zhengfei, founded the company and began to create relationships, which led him to be a supplier of 35 of the best telecommunications companies in the world, thus also giving an investment of 10% of their money for the production and development area, that made possible the devices we enjoy today.
It is important to note that this great brand over time was creating headquarters and buildings of its own, but among the most prominent are its production and development centers, which are located in Shenzhen, Shanghai, Beijing, Nanjing, Xi'an, Chengdu and Wuhan in China, but its progress is not limited to that, as they also have R & D centers in Sweden, United States, Chile, Ecuador, Ireland, Colombia, Mexico, India and Russia
Huawei is one of the largest telecommunications infrastructure providers in the world and its revenues from the sale of this equipment are much higher than its consumer business, which includes sales of its smartphones.
See Also: ACER Laptops Review
Huawei, What it Offers
Huawei has been a brand that over time has stolen our hearts due to the ability to create and develop products that meet our demands, starting from the branch of communication, as well as the area of laptops and phones, but its rise as a company has become more evident in recent years thanks to its line of laptops.
All this has been possible due to the increase of work they have performed since 1987 when they first focused on exploiting the area of telecommunication services, in which they stood out for a long time and did not stay there.
By the year 2000 they stood out in developing networks that have served as the basis for the technological improvement of the moment.
In 2004 they were able to increase their sales frontiers due to new product developments and partnerships that benefited them to believe, until they became the best supplier in terms of technological development in the world, standing out in the area of creation of laptops.
Huawei's technical service and support is one of the best of the existing companies, since it shows a 24-hour support service and you can get it by a call or email or directly at Huawei's website. But it is not only limited to this, since it also offers the possibility of getting help and manuals of the products you purchase, besides being able to check the time of your warranty.
Unfortunately, Huawei does not have warranty extension plans or equipment protection plans, they simply have their standard warranty. The warranty period is one (1) year from the date of your laptop purchase, for the battery is six (6) months, for other accessories is three (3) months.
See Also: ASUS Laptops Review
Do you know?

The name Huawei is a combination of two Chinese words: Hua and Wei. Hua is translated as Splendid or China, and Wei is usually translated as action or achievement. The name Huawei could be said to be translated as "magnificent achievement" or "China's achievement".
Tips for Choosing a Huawei Laptop
Before buying a laptop, there are several things to consider. It is true that a computer, whether it is a laptop or a desktop, can be used in a general way, and that if it is seen from another point of view it can be used specifically to an area.
So, whether you are dedicated to a specific area of work or not, I recommend you look at these points to help you choose your laptop well.
RAM Memory
It is the one that allows us to run several programs at the same time. This is where some of the programs we have run are going to be made and remain active, from the operating system itself to the applications we use.
Huawei incorporates almost by default in its laptops 8GB RAM memory, and these are very common in all laptops, which nowadays is something unthinkable to get a computer below these capabilities. But if you have to use a lot of programs and they need a high computational analysis, look for 16GB RAM.
Screen
The screen is important, no doubt, but sometimes just because it's big doesn't mean it's better. In some cases the small screens are the ones with the best image quality, 14 and 15 inch screens can have FHD image quality and even 4k, while 16 and 17 inch screens have 720p or 1080p qualities.
Huawei developed laptops almost always have screens between 13 inches, and have an excellent 2K resolution technology, but you will also find 15-inch laptops with HD, FullHD .
See Also: Lenovo Laptops Review
Storage
This is very important because we need to store data on our laptop either for work or study, but if you are not a user of many storage requirements, a 128GB memory is sufficient. But if you have to handle a lot of data, try to look for a 256GB, 512GB or 1TB memory. Remember that these last three options increase the cost of the laptop.
Processor
The function of the processor is to decode instructions and process program data. How to coordinate and control all system operations. The best manufacturers of computer processors are Intel and AMD
Look for processors from either of these two manufacturers, which can generate speeds greater than 1GHz or 2.5 GHz and have 2 or more cores as they will allow for better performance and a more fluid computing speed.
Graphics Card
This will allow us to have better image and video quality, some manufacturers incorporate their own video cards in the computers, but for very basic uses.
If you run programs or games that need a good quality of video and image look for NVIDIA or AMD graphics cards that have a minimum of 2 GB memory, these two brands are the best manufacturers today.
Huawei varies most of the time its graphics cards depending on the model you are looking for so some laptops have NVIDIA or AMD.
In the case of laptops that only have Intel graphics cards, look for those that are UHD or HD in the 600 series, will not be as optimized as the previous ones but these will offer a better quality of video and image, as this manufacturer stands out in that aspect.
See Also: Razer Laptops Review
Price Range
Laptops for less than $500
They are usually low or medium range laptops. They offer somewhat poor specifications.
Laptops from $500 – $900
This is a MEDIUM – HIGH RANGE laptop that provides you with good performance specifications such as: processors, storage memories, large screens, RAM and other specifications. In this range you will find the Huawei MateBook D
Laptops over $900
In this category you will find MateBook 13, the MateBook X and the MateBook E, which are HIGH RANGE or PREMIUM laptops. They will give you the best of the best, with most of their specifications at the limit or maximum capacity that there is in the market.
Huawei laptops Review
Choosing a laptop is a task that often leaves us blank, thinking about the brand and model we want. That's why we reviewed the best Huawei laptops currently available in the market and will help you in making the right choice:
Huawei MateBook D
Huawei MateBook 13
Huawei MateBook X
Huawei MateBook E
See Also: Guide to Buy Surface Laptop
1) Huawei MateBook D
One of the best laptops on the market today is the Huawei MateBook D thanks to its price and quality in the market, in addition to its capabilities, including the elegant design it has and its layout and versatility in terms of size, its weight that is only 1.9 kg, ideal for taking anywhere without sacrificing much space, this extra thin design is what you need.
But this is not just a laptop of words but of actions, since it also has a commendable power, starting with its large RAM memory of 8 GB LPDDR3 ideal for processing all the processes you need, and complemented by a sixth-generation Intel Core i3 processor with four cores that will leave nothing to be desired, a perfect match for work.
And if you prefer to have a little more precision or need a good tactile control, don't worry, because this laptop has a Huawei MatePen, which allows a better control and focus on the actions you perform, as well as great precision when designing, if you need it.
In addition, you won't have to push too hard, since, with its 2048 sensitivity sensors by levels, you'll be able to accomplish all your tasks quickly.
Its 15.6-inch FullHD screen and its processor also work together to give you, first of all, the best quality of detail and enhanced colors so that you can enjoy a great resolution, and together with its Intel processor, also give you the pleasure of having integrated artificial intelligence that will help you organize your laptop in the best way and with precision.
And to complete the package, you will enjoy a complete and optimized version of the Windows 10 operating system, which will enhance all the functionalities and features of this great laptop, besides giving you the best support in applications and the best execution of them.
See Also: Guide to Buy Dell Laptop
2) Huawei MateBook 13
It is true that lightweight and appropriately sized laptops have been increasing in the market, and this is no exception, since, unlike its counterparts, this one turns out to be one of the most complete in any area you want to explore it.
This laptop will perform at its best due to the great capabilities it has, such as its elegant and lightweight design in its facade and FullView Display which will allow you to have a total immersive experience in everything you look at, besides also providing a screen ratio of 88% and a thin frame of only 4.4 mm.
This screen is not only defined by these characteristics but also by the 2k quality (2160 x 1440) that it provides, allowing you to watch videos and images with much more clarity and naturalness.
In the same way, the display will allow you to have a great entertainment experience thanks to its 3:2 aspect ratio ideal for product tasks.
This light and robust laptop, shows optimal characteristics in its design, starting with its 14.9 mm thin line metal frame, as well as its meticulous diamond cut finish in every corner, which gives it a more professional, elegant and powerful look at the same time, enhancing a maximum modernity.
This notebook, has a versatile power, because in addition to what we have mentioned, it shows an integrated graphics card of Intel Graphics 620, which gives you the opportunity to enjoy several tasks at the same time and with the best video quality, in addition to having the possibility of using this notebook for your entertainment.
Its internal power is another of its attributes to be envied, since it has a revolutionary power and strength that only the Huawei MateBook have. This is mainly due to its 8th generation Intel Core i7 processor that will be able to provide you with a better computing experience and is 40% faster than its predecessor, which really is a total and fresh change for laptops.
You won't have to worry about keeping it charged at all times, since you'll be able to enjoy more of its time of use, due to the fact that this laptop has an excellent battery life. So you will have the opportunity to enjoy high resolution videos with integrated graphics up to 1080p for 10 hours.
Thanks to the innovative design of the Shark Fin 2.0 fan of HUAWEI, you will be able to dissipate the heat in a faster way, using double fans. This is because the 25% increase in fan speed will optimize airflow to cool the computer quickly and quietly for a better work experience. This technology innovation means that your workflow will be uninterrupted and docile even when running multiple programs.
See Also: Guide to Buy MSI Laptop
Expert Tip

What to do when your laptop gets too slow? Wipe the hard drive when it is very full, the more files and applications you accumulate, the more the hard drive will fill up and the harder it will be to locate the data you are asking for, then it will run slower. It is advisable to clean the hard disk and delete applications and files that you no longer need, every so often.
3) Huawei MateBook X
Simply, one of the best laptops created by Huawei, is the MateBook X, because it not only goes deeper into our time of modernism and elegance, but also brings new things that other of its deliveries do not have, thus making it a laptop that we should have no matter what we are going to use it for, whether in the studio or at work.
Now you will be able to enjoy much more to see since this is the first notebook of HUAWEI with a complete design based on the FullView. This means it works with an 88% screen-to-body ratio, leaving us with a screen with very little edge, providing a strong view in a small body. A totally new experience.
But it is not the only thing that your screen offers, since you will also have more brilliant colors, this is because the screen is 13.3 inches, 2K IPS and with a color range 100% RGB of the HUAWEI MateBook X. So it get into the realistic details when watching images and videos in high definition.
And as if that wasn't enough, move and zoom in, zoom out, rotate, move to the next page and other options, with its touchpad with the option of touch gestures. This will allow you to have a much more fluid and smooth work performance. Enjoy all the precision, independence, delicacy and intuition with the touch of your fingers.
This ultra-thin professional notebook shows great features in addition to being manageable. The HUAWEI MateBook X, weighs only 1.33 kg making it easy to carry, and is 14.6 mm thick.
The elegance you will have and the modernization present will be factors to envy when people around you see it, but it is also powerful inside. It has an eighth generation Intel Core i5 processor, which increases its usefulness compared to its predecessor.
This makes it enormously comfortable and fast, allowing you to do more with the power you have at your fingertips, so it unlocks your creativity and production.
One of the things that stand out about this laptop is the integrated camera for better control and ease of use. Because this camera is discreetly placed on the keyboard and only emerges when you want to use it. A guarantee for your privacy.
See Also: Guide to Buy Apple Laptop
4) Huawei MateBook E
It is an attractive 2 in 1 device in metal, which has a really big screen so that you can design, make presentations, write a document or create a table with the Excel program without going blind in the attempt.
Thanks to its 6.9mm thickness, the versatility and portability of this computer is greater. This device in tablet mode (without its keyboard attached) weighs 640 grams, but as a normal laptop its weight is around 1.1 kg. The lightest in its class.
The touch screen of this computer is 12 inches with a 2K resolution, which allows you to use the device comfortably, as a laptop and enjoy unparalleled image quality. Thanks to its full touch screen, it is very convenient when consuming audiovisual content, along with the powerful Dolby sound it offers.
See Also: Guide to Buy HP Laptop
Its Dolby Premium audio system gives you an optimized sound and creates a home theater experience in the palms of your hands. Powerful sounds, with depth, clear, crisp, is a laptop without a doubt lightweight, thin and portable.
Its performance is truly unique, and sets it apart from its competitors. The processor Intel Core i5 of seventh generation provides a major performance and additional to this it has a memory RAM of 8GB, these work together to provide you a better experience in graphics and games, besides for applications of Windows for business and work.
This MateBook E incorporates a very safe and fast login system, since it has a fingerprint sensor on the side, this will allow you to unlock the device with just one touch, you will access Windows quickly and safely.
As it is a 2 in 1 computer you have the possibility to remove and place the keyboard to put it in tablet mode. The keyboard feels very comfortable and is easily attached to the screen with a magnet.
Its design is chiclet style which will give you a very comfortable experience making it easier to perform your tasks. This computer is rigid enough to be kept in a laptop position without any problems.
The battery, on the other hand, provides a very good usage time. You can use the MateBook E in a normal way and continue without worrying about the charge, as it gives you approximately 10 hours of use. You will be able to listen to music, video or movies quietly without thinking about plugging it in for a charge.
See Also: The Best Toshiba (Dynabook) Laptop
Frequently Asked Questions (FAQs)
Q: Does this laptop have any additional slots to increase the capacity of the SSD?
Huawei laptops do not have the option to increase or modify the hardware.
Q: Can Huawei USB-C chargers be used to charge Huawei computers?
Actual charging time varies depending on the charger used. It is recommended to use the charger that comes with the computer. You may experience a slower charging speed if you use other USB C-type chargers.
Q: Is it possible to do the network Anchorage via Bluetooth? How is it done?
On the main screen, you need to press Settings and access the "All" tab then under "Wireless Networks", press "More". Once you are there, click on "Anchorage and Wi-Fi zone" and select the option "Anchorage via Bluetooth" to obtain the mobile data connection of your phone on your laptop.
Q: How to keep the Wi-Fi always active in standby mode?
In order to keep the Wi-Fi always active on your laptop in this mode, you must go to Settings > Energy Saving > Keep Wi-Fi active in standby. Select the option "Always" and you will have your Wi-Fi activated in standby mode.
Keep visiting our website to learn about the features and specifications of laptop you're planning to purchase.
References
https://consumer.huawei.com/en/community/details/5-Reasons-Why-You-Should-Get-a-Matebook-X-Pro/topicId_3290/
https://www.reddit.com/r/MatebookXPro/comments/j4phaa/is_it_a_good_idea_to_buy_a_huawei_laptop/