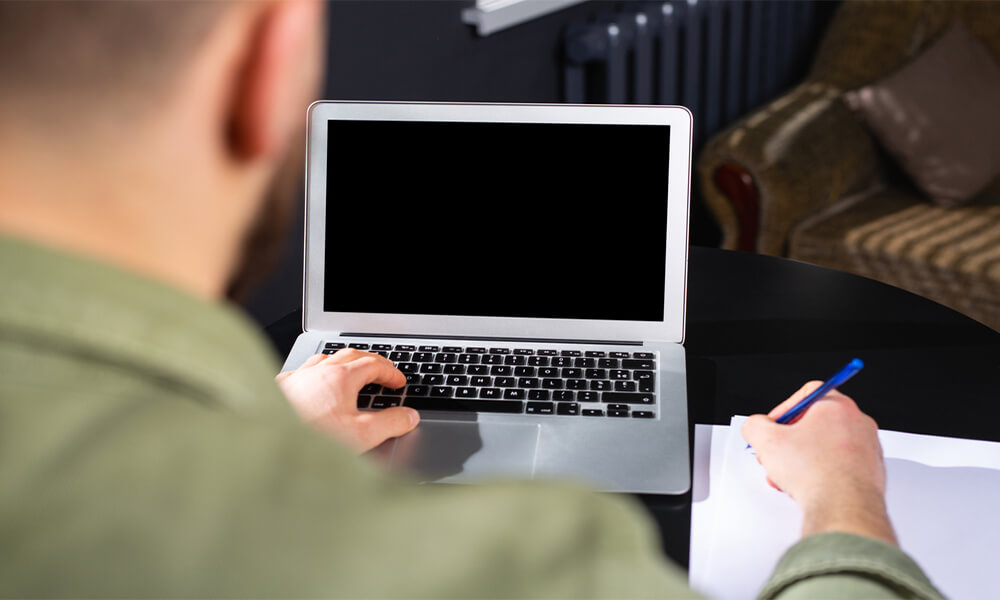 Although the demand for Ultrabooks has increased tremendously in recent years, most buyers still prefer standard-size laptops to be able to handle their daily tasks without problems, since their screens are much larger and more powerful.
However, it is clear that nobody would mind getting a thinner and lighter laptop, if it meets all their needs and is within their budget.
And that's where this article comes in. Here we recommend our favorite 15-inch laptops.
To make it easier for you to choose your 15-inch laptop, we've made a comparison chart with some of the best models sold today, which have a solid base of happy users. All you have to do is choose the one you like best:
15-Inch Laptops Comparison
The list of standard-size Ultrabooks has grown a lot in the last few years, so there are a lot of 14 and 15-inch laptops on the market that are worthy of your attention and your money.
This makes finding the perfect 15-inch laptop for you not exactly easy and that's why we have written this post, to help you find it. To make your life easier, we have divided the available options into several sections with the most outstanding offers on the internet.
15 Inch Laptops Review
Today, there are some very portable laptops on the market for less than 600 dollars. Below we show you the best options, although the list does not follow any particular order, as each model has its strengths and weaknesses.
1) HP 15-cs3011ns
The HP 15 is the most affordable, thin and lightweight 15-inch laptop with Intel hardware you can get today. At the time of writing this post, there is a configuration with Intel Core i5 CPU , 16 GB of RAM and 1 TB of SSD hard disk available online for less than 1000?
For that amount, you should be aware that you will get a black plastic body, a quality keyboard and trackpad, a 1920 x 1080 pixel screen with IPS panel and a battery that will exceed 7 hours per charge cycle. All this in a body of 1.8 kg and 23 mm thick.
In short, both models offer Intel hardware and are quite portabile for an unbeatable price. Similar configurations of ASUS, Lenovo and other brands are selling for between 1000 and 1200 dollars, although for that price you will get touch screens, metal cases, larger batteries, upgraded screens and convertible formats.
But if all you want is a simple, powerful and economical laptop, you won't find a better offer.
See Also: 11 Inch Laptops Review
2) Lenovo Yoga C740
The Lenovo Yoga c740 as it is called in some regions, is a 15-inch convertible laptop, in fact it is one of the most affordable models in its category. This laptop can be used as a normal laptop, but since the screen can be turned back up to 360 degrees, it can also be used as a tablet with a stand.
We tried the basic version, but in most countries, Lenovo only sells the Full HD IPS touch screen configuration, a feature not offered by many similar 15-inch laptops.
In addition, this model has an i7-10510U CPU at 4.9 GHz, has 8 GB of RAM and 512GB of SSD hard disk.
The truth is that for that amount you get a great convertible laptop with an aluminum case, a decent keyboard and trackpad, a good selection of ports and a 48 Wh battery.
Lenovo also has an i7 version with an Nvidia GTX 1050 graphics card on sale for about 100 dollars more.
The Yoga C740 does not have an optical unit, but it will have the Yoga series, another two-in-one hybrid, but with a heavier plastic housing and a 1366 x 768 px touch screen.
As expected, the 510-14IKB will be more affordable than the new Yoga C740, with prices starting at around 800 dollars in the case of the Intel Core i5 configuration.
If you want to save some money and you already have enough with previous generation processors, you can consider older models, as long as they are still in the stores or you want to buy them second-hand.
See Also: 12 Inch Laptops Review
3) Acer Spin 3
The Spin 3 line takes the affordable Ultrabook concept even further by offering not only a touch screen, but it can be rotated backwards by up to 270 degrees, allowing you to use it in presentation mode.
However, it cannot be used in tablet form, as is the case with the Asus Yoga or Transformer Book Flip that we have presented to you before.
That said, Acer laptops are very simple. They come with Intel platforms, Core i3, i5 and i7 processors, 4 to 8 GB of RAM, several types of storage units, 48Wh batteries, etc. What you should not look for in these devices are powerful graphics cards or optical drives. Also, the displays, with IPS panels and 1920×1080 pixels, are quite decent.
The 15.6-inch line weighs about 1.7 kg and is 21 mm thick. The version with Core i5 costs around 600 dollars and, if you want a more powerful configuration with Core i7, 8GB of RAM and 512 GB of SSD the price goes up to 800 dollars. The 14-inch model only weighs 1.99 kg and costs about 600 dollars, although offers can always be found on the Internet.
See Also: 13 Inch Laptops Review
4) HP Pavilion 14-ce2014ns
These are HP's most popular Ultrabooks. They are rather thin, 18 mm. thick, with housings made of a mixture of metal and plastic. However, they are a bit heavy to carry around every day: the 15-inch models weigh about 2.58 kg and the 14, 1.6 kg ones, so they are very light. If you like this, these are laptops with a very good quality-price ratio.
The two series are similar in many aspects. Both have screens of 1920×1080 pixels, or FHD IPS panels if you are willing to pay a little more. Both have the same keyboard and trackpad and both offer different 10th generation Intel configurations of up to 8 GB of RAM.
There are some aesthetic differences between the two, the interior of the Pavilion 14 is made of clear plastic, while the 15 is made of aluminum.
In addition, there are also functional differences: the Pavilion 15 models have an additional USB port, a different placement of the ports around the body, a larger battery (58 Wh vs 43 Wh in the 5000), the option of incorporating an Nvidia MX130 graphics and a different Wi-Fi system (Intel Centrino 7260 BGN vs 3160 AC).
So, even though it does not have AC Wireless support, there are plenty of reasons to prefer the 15 series. However, as expected, the models in this line are 50 to 100 dollars more expensive than the HP 15 with a similar configuration.
In both cases, prices start at 600-700 dollars in the case of Core i5 configurations, 8 GB of RAM and 1920×1080 px screen, while versions with Intel Core i7-4510U processors, 16 GB of RAM and FHD IPS touch screens reach and/or exceed 1000 dollars. Ah! And don't forget that with the HP Pavilion 15 series you will have a better graphics card than with the 14.
See Also: 14 Inch Laptops Review
5) Acer Aspire 3
If you are looking for a cheap ultrabook that has enough power to handle your daily tasks or even to play video and some current game, the Acer ASPIRE 3 is one of your best options.
For less than 600 dollars, you get a 15.6-inch laptop that weighs 2.5 kg and is about 20.32 mm thick (it is also available in a slightly larger and heavier version of 17 inches).
On the negative side, we must say that this laptop does not look and feel as solid as the other Ultrabooks we have mentioned in this article, although the metallic finish is better than that of other normal laptops.
When you open the cover you will see a decent keyboard and trackpad, although without any luxuries. The non-touch screen is bright and has a resolution of 1920x1080px.
However, the real good stuff is on the inside. The Acer ASPIRE 3 has a Core i5 1035g1 processor, 12GB of RAM, 512GB of SSD storage and an Intel HD Graphics card, which means that it can perfectly handle most games although not with the most advanced graphics settings (that's why we recommend it as a gaming laptop also in entry range, of course).
To all this we must add a 5-hour battery. You understand the success of this model, right?
At the end of 2020, a version with tenth generation processors of this 15-inch Acer laptop came out, called Acer Aspire M5-583. In this case, Acer replaces the graphics card with the most advanced processors, a good-sized battery and some design touches.
The changes are not much, but they helped the company to sell a Core i7 version, with 8 GB of RAM and a 1 TB hard disk, for less than 900 dollars. A great price for the features it offers.
See Also: 17 Inch Laptop Review
6) Acer Aspire A515-51G-710H
If you're looking for the best 15-inch laptop, here are some options. We only include 15-inch laptops and laptops built with Intel ULV platforms. If you are interested in more powerful laptops, with quad-core processors and fast graphics cards, you can take a look at the section dedicated to high-end laptops below.
Acer has a top line of Ultrabooks, laptops with hardware, the new generations of Intel processors, nice designs and good graphics cards.
The Acer Aspire A515 is a 15.6-inch laptop with a good Full HD IPS screen, an AMD Ryzen 5 processor, integrated graphics, 8 GB of RAM and a 1TB SSD hard disk, all in a metal and plastic body weighing 2.6 kg and 1.86 cm at its thickest point. A mediocre hard disk is its ballast but it can be easily upgraded if you wish.
7) Lenovo Ideapad Slim 1
This is another affordable ultrabook that can handle games quite well. It works with an AMD A6 processor, can reach up to 16 GB of RAM and has an integrated Radeon R4 graphics, which would be equivalent in performance to the intel graphics uhd
In fact, the Lenovo Ideapad Slim 1 is cheaper than most laptops with similar features. For 400 dollars you get an Intel Core i3 processor, 8 GB of RAM and 500 GB HDD / SSD of 8 GB storage.
In addition, it incorporates a 48 Wh battery, a keyboard with red backlighting and a body with black finishes that gives it a different look, more aggressive, than other laptops in this price range.
On the other hand, Lenovo has opted for a 1366 x 768 px matte TN screen, which means that the viewing angles and colors can be improved. If you need a sharper screen, you will have to look elsewhere, but if you have enough with a normal screen, the Lenovo Ideapad is one of the most powerful and best priced 15-inch laptops of the moment.
8) 14 and 15 inch Gigabyte (Gigabyte U24F & U24T)
Although not available worldwide, Gigabyte has some very prominent 15-inch laptop models.
The Gigabyte U24F and the U24T are almost identical, only their screens differ (the U24T has a 1366 x 768 px touch screen, while the U24F has a 1600 x 900 px matte non-touch screen).
Both are quite light and elegant (about 1.82 kg and 21.59 mm, although the U24F is somewhat more compact) and come with Intel Haswell processors, up to 16 GB of RAM, Nvidia GT 750M graphics and various storage options.
Last but not least, both sell for about 1200 dollars in the case of configuration with Core i7, 8 GB of RAM and hybrid storage (256 GB mSATA + 1TB hard disk).
The Gigabyte U35F is the 15.6-inch version of the series we mentioned a moment ago. It is available with both a 1366 x 768 px TB display and a 1920 x 1080 IPS display, has a larger 75 Wh battery (14-inch ones have a battery of only 47 Wh), offers more storage solutions and an optical drive, plus a few additional ports.
All other features remain the same, including the available hardware configurations. The U35F however, is larger and heavier than the U24T/F models (approximately 2.31 kg), but is also cheaper. For the Core i7, or GB of RAM and 1 TB HDD you will pay about 1200 dollars.
If you are looking for those 15-inch laptops with the most outstanding features in the market (and higher price of course) these are one of them.
Advantages of a 15-inch vs 13-inch Laptop
That the standard screen size has been 15 inches for years is no coincidence. A 15-inch laptop has a screen large enough for us to work with by viewing more content. Compared to 13-inch computers, 15″ computers have 2 to 2.6 inches more screen size, depending on whether you're buying a computer from 15″ or a standard-size computer with a screen size of 15.6″.
The advantages of a 15-inch laptop over a 13-inch laptop are as follows
Bigger Screen
The extra 2-2.6 inches will allow us to see more content, which means that we will work better or, at least, we will not have to force the view as much. It is also important to take into account the resolution, but all things being equal, a laptop from 15″ can show more content than one from 13″.
Better Components
Theory tells us that in a larger space you can fit larger components and that a larger component has to be more powerful. This can be, and usually is, true, but you have to look carefully at the specifications because you can find computers from 15″ with more modest components or some from 13″ that are really powerful.
Greater Battery
Among the larger components that can be mounted on a computer from 15″ we have a larger battery. Although the battery is not the only important thing in this sense, all things being equal, the one with a larger battery will offer more autonomy.
Numeric Keyboard
The 13-inch laptops are more compressed and in the reduction of size, part of the keyboard is usually sacrificed. The rest of the keyboard remains the same size and to achieve this they have had to eliminate keys that are present in a 15-inch laptop.
Better Sound
Although, like everything else, this may not be true, all things being equal, a larger laptop will include larger speakers, which will translate into better quality sound.
As a disadvantage, we have to take into account that a bigger and heavier computer will cost more to transport, so it should not be our choice if we are going to be constantly moving from one place to another.
15 Inch vs 17 Inch Laptop
Although the standard size is 15 inches, there are also larger laptops. The ones with the biggest screen today are the 17-inch ones, which are up to 2 inches bigger than the standard size. Logically, there are advantages in disadvantages, such as the following:
Bigger Screen means Heavier
The bigger a laptop is, the heavier it is. All things being equal, a 17-inch laptop will weigh more than a 15-inch one.
Bigger screen is usually synonymous with higher quality. Although this may not be true, laptops with 17-inch screens are designed for demanding users. Those who are looking for a laptop with a 17-inch screen do so to do design work, to play games or consume content on a larger screen with higher quality, so it is easy to find many 2K or 4K.
Better components, including more autonomy. All things being equal, 17-inch computers should offer more autonomy because they have space to include larger batteries. On the other hand, there are few 17-inch laptops with modest components; they usually include above-average components.
Types of 15-Inch Laptops
Cheap
As with any other item, there are 15-inch computers that are more expensive and cheaper. Among the cheap ones, we can find some that have a price of just over 300 dollars, but they are usually laptops whose most important feature is the size of the screen.
To be able to launch a laptop with a standard (big) screen at a reduced price, the internal components have to be discrete, which usually means a slow processor, less RAM than advisable, HDD only disk and probably some other limitation, like one I have that did not include support for WiFi 5GHz.
It is also likely that the screen has a lower resolution, which makes everything look bigger and we do not take advantage of a size that could show more content.
In short, what we will be getting if we buy a cheap 15 inch laptop will be a discreet computer with a slightly larger screen.
Lightweight
Among the 15-inch laptops we can find light ones, but few or none of them are considered ultrabooks. A lightweight laptop is one that weighs little for what it could have been, in part thanks to a very elaborate design that makes them thinner.
A lightweight 15-inch laptop should weigh about 2kg. And if it falls below 1.5kg, what we will have is a 15-inch laptop that can be considered an ultrabook. It is not usual, but not impossible either.
Gaming
Increasingly, laptops are designed for gaming, that is, for playing games. Most of them have 15-inch screens, since this is the standard size and advanced components can be included in it so that we can play without jerks and without having to remove textures and effects.
These laptops are characterized by being more powerful than a normal laptop, among which we have more RAM, better processors, large capacity hard disks and screens with better resolution.
It is also common that they have a more aggressive design, more striking, more "fun", which is understandable if we take into account that it is a laptop designed for entertainment.
Touch
Some 15-inch laptops have a touch screen. The vast majority of them use Windows operating system. But, there are also some on the market with Linux.
Laptops with touch screens, especially those using Windows, will allow us to take advantage of extra options, such as the use of a stylus, which will allow us to draw or perform certain design tasks, or use mobile applications, such as games.
Usually, the extra hardware of the screen will make the price of the device higher, even more if what we have in front of us is a convertible computer (PC + Tablet).
What Should a Good 15-Inch Laptop Include?
i5 or i7 Processor
Although everyone can look for one thing, a good 15-inch laptop should have at least an Intel i5 processor. If you were to ask me "Why" I would answer directly because I bought one with an i3 thinking it would be enough to write texts and I was wrong.
Opening any file or program takes forever and I think I simply made a mistake. An i5 greatly improves the user experience, but if we want to work even more efficiently, it is best to opt for one with an i7 or something equivalent, such as the AMD Ryzen 7.
Although the i7 is more than sufficient for most jobs, we can also acquire something with a better "brain", such as a laptop with an i9 processor or equivalent. It is not necessary, far from it, for most tasks, but many famous gamers are choosing this processor, among other components that allow them to play and stream without experiencing the slightest problem.
Full HD Screen
Once you try a Full HD screen, you don't want anything else and you don't understand how you could have worked with less. It has a resolution of 1920×1080 pixels, and the differences with respect to HD are abysmal.
The first thing we notice when we turn on the screen is that everything looks better, thinner, we notice that it is another world, but the best thing is that, if we have a good view, we can put it at full resolution and see more content.
Seriously, it's worth it. My laptop with i3 also had less resolution and… well, it's not so good.
SSD
A good 15-inch laptop, or any size, must have an SSD. The read/write speed is much higher, so everything will be faster, from opening programs and documents to starting the operating system.
Another option is to buy a laptop with a hybrid disk, with a lower capacity part in SSD and another with a higher capacity in HDD.
These discs exist so that the operating system and the data that we use more are put in the SSD part (it usually does it automatically), which will make the most daily use always fast, and the rest of information we put in the HDD, which are slower, but also cheaper and in them we can put everything we need.
Battery
A good 15-inch laptop has to have a good battery. A "laptop" is useless if we are not going to be able to move away from an electrical outlet for several hours.
A good battery is the one that allows a laptop to be at least 5 hours without recharging it, but there are also laptops with better battery life that are close to and even exceed 10 hours. It is true that this is not the most common, which depends on the operating system and if the energy saving system is used, which includes using a lower brightness, but it is possible.
Connectivity
A good laptop, whether 15 inches or any other size, must be able to communicate or connect with other peripherals or equipment. Therefore, it has to be compatible with Bluetooth, if possible 4.x at least.
Moreover, the WiFi card has to support the latest protocols, such as WiFi (802.11a/b/g/n/ac) and simultaneous dual-band (2.4 and 5GHz). With respect to WiFi, 2.4GHz has a longer range and goes through walls, but the speed is much lower (we will rarely reach 100MB), while 5GHz is for small open spaces, but we will take advantage of the full speed.
On the other hand, it is also important to pay attention to the ports and, at least, they have to have a couple of USB Type-A ports, we recommend you also have at least one Type-C, HDMI to be able to connect it to an external monitor and a card reader, which will allow us to read the MicroSD from devices such as mobile cameras.
Measures of a 15-Inch Laptop
When we talk about computer measurements, we have to rely solely on one point: your screen. The thickness and margins will depend on the good work done by the manufacturer, but the size of the screen is invariable.
The standard 15-inch screen is actually 15.6 inches, which is 39.62cm diagonally. Vertically they are 19.5cm and horizontally 34.5cm.
We must also take into account the type of screen we have in front of us, that is, its aspect ratio. The vast majority of screens on the market, both laptops and televisions, have a 16:9 aspect ratio.
This should be mentioned in case we find a strange case where a laptop has a 4:3 screen: the diagonal should be kept, but the height and width will vary.
Best Brands of 15-Inch Laptops
HP
HP is a very famous brand in the laptop world, although part of its fame is due to its printers. They started as Hewlett-Packard more than 80 years ago, but later became popular for manufacturing and selling computers of all kinds.
Logically, their catalog could not be short of standard-size laptops, which are laptops from 15″, or more specifically those from 15.6″. Although they have made mistakes in the past, HP is once again a brand to be reckoned with if you want to buy a 15-inch computer or any other type of laptop.
Acer
Acer is a brand that many users like, including a server, especially for their laptops. In general, their laptops are well designed and well manufactured, which we will notice perfectly as soon as we take them out of the box and start using them.
In its catalog we can find laptops of all types, the vast majority with good value for money. Its Aspire series offer an enviable variety, with models ranging from 10.1″ to some of 17″. Acer is one of the best options when looking for a good laptop without having to pay much money, something that is also valid if what we want is a 15-inch computer.
ASUS
ASUS is a multinational company that manufactures and sells electronic, robotic and hardware devices, among which we have all kinds of internal components and laptops.
Among their laptops, of course, they offer many 15-inch ones, which is not surprising considering that this is the standard size. In their catalog there are laptops of all kinds, including 15-inch laptops with more advanced components or some more discreet ones.
Taking into account that it is a company that offers good prices, it should be an option to take into account when we want to acquire a 15-inch computer or any other size.
Lenovo
Lenovo is a Chinese company specialized, above all, in intelligent electronic devices (cell phones, watches, tablets) and laptops.
As a Chinese company, almost everything it offers is at a good price, which is not always synonymous with discretion or poor quality. In its catalog we will also find laptops of all types, the great majority with good prices, including some more modest laptops and others more powerful, including some for gaming.
Their cheaper laptops are really cheap, but we must take into account that if we choose one of these devices, what we will be buying is a laptop with the right power. Considering the variety they offer, it is worth taking them into account when we are looking for a 15-inch laptop.
LG
LG Corporation is a South Korea-based company that manufactures electronics, cell phones and petrochemicals.
Among the electronic products we also find laptops and, of course, many of them are 15 inches, the standard size in this type of equipment. The laptops of this company usually have a good design and good value for money, but they do not usually manufacture such discreet equipment that will make us regret or be disappointed after their purchase.
Among its range of laptops we have all types, including its range Gram, which are laptops that usually have 15.6-inch screens and some of them are touch.
In this same series we will also find ultra-thin 15-inch laptops, so they are an option to take into account when we want to buy a good laptop, whatever the size and weight we are interested in.
MSI
Msi is a company that designs, develops and sells laptop hardware, including laptops, desktops, motherboards, graphics cards, all-in-one computers (AIO), servers and peripherals.
In their catalog we can also find laptops of all types, but it is common to find many designed for gaming. This means that many of the MSI laptops have slightly more advanced components that will allow us to enjoy one of the best experiences with video games, without jerks, at the highest speeds and without having to remove textures or effects.
We can also find other more discreet laptops, so it is a brand to consider when we go to buy a 15-inch laptop.
Conclusion
These have been the most outstanding 15-inch laptops we have been able to analyze. Each one has its own particular characteristics so your choice will depend on what you are looking for. We attach some other links that will undoubtedly be useful if you want a more specific laptop.
Cheap laptops: They sell for less than 500 dollars, but bear in mind that you will have to make some concessions if you decide to buy one of them.
Mid-Range Laptops: They sell for less than 1000 dollars and offer a better quality/price ratio.
High-End Laptops for Business, Multimedia and Gaming: They are the best laptops on the market. If you need high quality designs, the best performance and the latest features, these should be your choice. For business while traveling we recommend the small Chromebooks while for gaming we have a separate guide where we have shortlisted the best gaming laptops.
Keep visiting our website Laptop Guide and if you have any questions? feel free to leave a comment down below.
References
https://screenrant.com/best-15-inch-laptops/