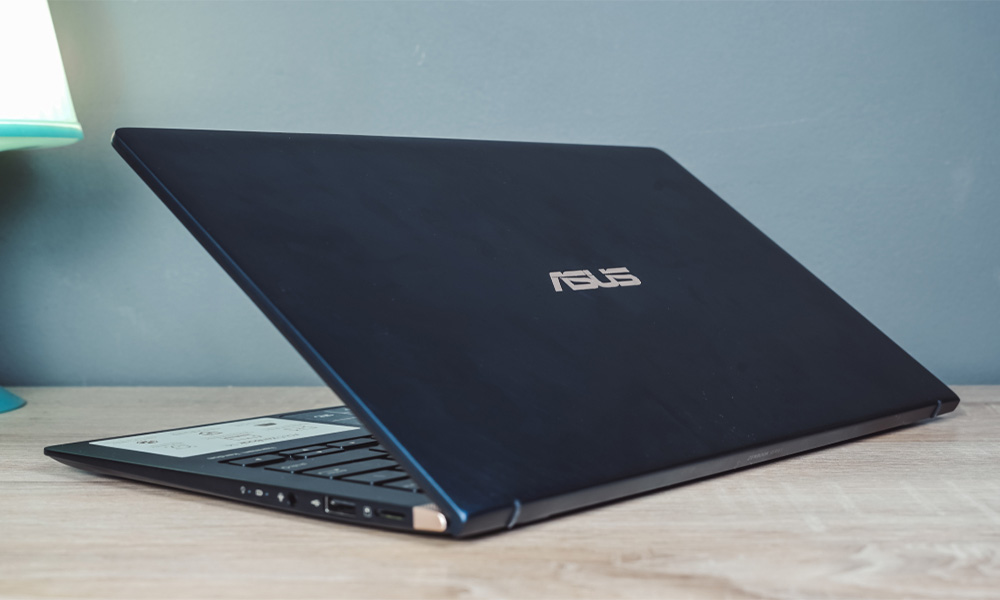 With the ASUS X540 you can have a cheap laptop to use at home or to perform administrative office tasks at the office, therefore, we consider it as versatile and functional.
Did you know
Asus X540 has a LED technology that favors the reduction of the impact of light from the screen on the macula of our eyes, interesting isn't it?
In this review you can find the main technical features of the Asus X540. If you have any questions, leave a comment and we will try to answer you as soon as possible.
Asus X540 Laptop Review
If you want to know which is the best laptop brand on the market, ASUS is one of them. Following are the details about the features and specifications of this ASUS laptop.
Robust and Lightweight Design
The Asus X540 comes with a robust and lightweight design, less than 2 kilograms that you can take anywhere. In addition to its portability, its finishes and polished details will not go unnoticed.
The design of this laptop offers a perfect architecture allowing an excellent sound system, SonicMaster. It guarantees a unique acoustic experience with an amplifier and speakers capable of developing a surround sound thanks to its resonance boxes. It is therefore a laptop with an excellent sound that is clean, clear and enveloping.
Another highlight of this Asus X540 is its ergonomic keyboard. That is, you can enjoy a more comfortable and solid feeling thanks to the buoyancy of the keys and 1.8 mm of key travel.
In addition to the keyboard, it also features a very sensitive touchpad and high precision mouse control. That is, you can zoom in and out, scroll images and surf the Internet with total flexibility at the touch of a fingertip.
Finally, you can find this Asus X540 in double polished color, the exterior being grayish and the interior gold, unfortunately no other colors are available.
LED Screen that Protects your Eyes
We are not facing the best resolution on the market but we can not complain either, because this Asus X540 presents peculiarities that could help not to damage the macula of our eyes.
This laptop has a 15.6-inch screen, and a resolution of 1366 x 768 pixels, which translates to about 150 pixels per inch. It will give us a clear and optimal display, although it could be improved.
Additionally, it has an LED screen with Asus Splendid technology, which will allow this laptop to regulate the temperature when reproducing the different chromatic variations of the projected screen. You can choose 4 image modes, selecting the one that best suits your needs.
However, most LED screens emit blue light, progressively damaging the macula of our eyes, well, this Asus develops the Eye Care system reducing the levels of blue light and thus protecting the eye fatigue if you are going to be many hours in front of the screen.
ASUS X540 has two other interesting models with the same screen size, however, they have differences in RAM and storage capacity.
Sufficiently Powerful Processor
It probably incorporates one of the least powerful processors after the Celeron N3350. However, it will be more than enough in case we do not need a high-performance laptop.
It has an Intel Core i3 processor composed of 2 cores and 3 MB of cache, with a speed of 2GHz. Therefore, this laptop is not recommended for demanding graphics or when it comes to massive installation of applications and programs.
Additionally, once the programs have been executed and installed, its speed and fluidity will be reduced, however, it will be able to process them. The power of this processor will allow more than enough to perform everyday actions and personal use.
RAM and Graphics Card
Within this Asus model we can also find lower and higher power versions.
Asus X1313T: 4GB RAM and 1 Terabyte of internal storage
Asus X1342T: 8GB of RAM and 1 Terabyte of internal storage
The ASUS X540 version has a DDR3L RAM memory of 8GB and 1600 MHz, which will favor and help its two cores to process faster, but still far from being able to install and run games with demanding graphics, as well as the massive installation of applications.
Additionally, if we want to store multimedia content, we will have a 256 GB HDD. This capacity will ensure that we can store photos and videos, as well as documents. The ASUS X540 includes a Windows 10 Home operating system.
Finally, and accompanying the RAM we have the graphics card that will also support the low resolution of this laptop. It has an intel HD Graphics 5500 graphics card. The truth is that it is not one of the most powerful, however, very acceptable for playing movies and viewing photos in high quality.
Acceptable Connectivity and Autonomy
If we take a look at the connectivity, we can see that it has the same functionalities as a high-end laptop, although with fewer output ports in terms of wired connectivity.
First of all, you will have no problem connecting it wirelessly to your home Wi-Fi network, let alone transferring data via Bluetooth. Just as wirelessly, connect it via 2 USB ports and another HDMI port to external devices in order to increase its functionality.
The ASUS X540 has 3 internal batteries with an autonomy of about 10 hours with a charging time of approximately 60 minutes.
This is your laptop if you have a tight budget and do not want to spend a lot on a laptop.
| | |
| --- | --- |
| Value for Money | 8/10 |
| Available Versions | 1 single 15.6 inches version with combination of RAM and processors |
| Colors | Gray |
Pros & Cons
Following are the PROS & CONS of this product.
PROS
Affordable price
RAM memory
CONS
Low resolution
2-core processor (not very powerful)
Frequently Asked Questions (FAQs)
Q: What do Users Think of the ASUS X540?
The Asus X540 is a very functional and practical laptop, although on the contrary, it is not recommended to expect high performance.
Its technical features give it away and prove that both the power of its processor and the screen resolution should make it one of the cheap and good laptops on the market.
Whether you're going to use it for personal use or you do not usually use laptops on a daily basis and it may be the reason for buying this cheap laptop. However, despite its low power, users who already bought this laptop on Amazon were more than satisfied.
Q: Who Should Buy this ASUS X540 Laptop?
If you are on a tight budget and want to tighten your belt, this cheap laptop may be your best option. Asus X504 has a pretty cheap and affordable price.
We recommend this computer for different situations. You are a computer beginner, you want to save on the purchase of a laptop, you want to buy a certain volume of laptops for your employees. If you really meet these requirements, this laptop will more than meet your expectations.
It is ideal for processing data in excel, writing articles, making powerpoint presentations, and certainly personal use tasks such as checking mail, surfing the Internet and watching movies. In other words, it has similar characteristics to the ASUS Vivobook E12. However, this one is smaller at 11.6 inches.
Q: Where to buy the ASUS X540 at the Best Price?
You can always buy this laptop in electronics stores, or you may encounter difficulties as it is an older ASUS model.
However, where you will hardly have any problems will be online. There are many electronic stores dedicated to the sale of laptops, however the most recognized is Amazon because from time to time has bargain prices.
Subsequently, and once the purchase has been made, the delivery service and the possibility of return is very good, therefore, if you want to check the price of this Asus X540 on Amazon, click below.
Keep visiting our website to learn about the features and specifications of laptop you're planning to purchase.