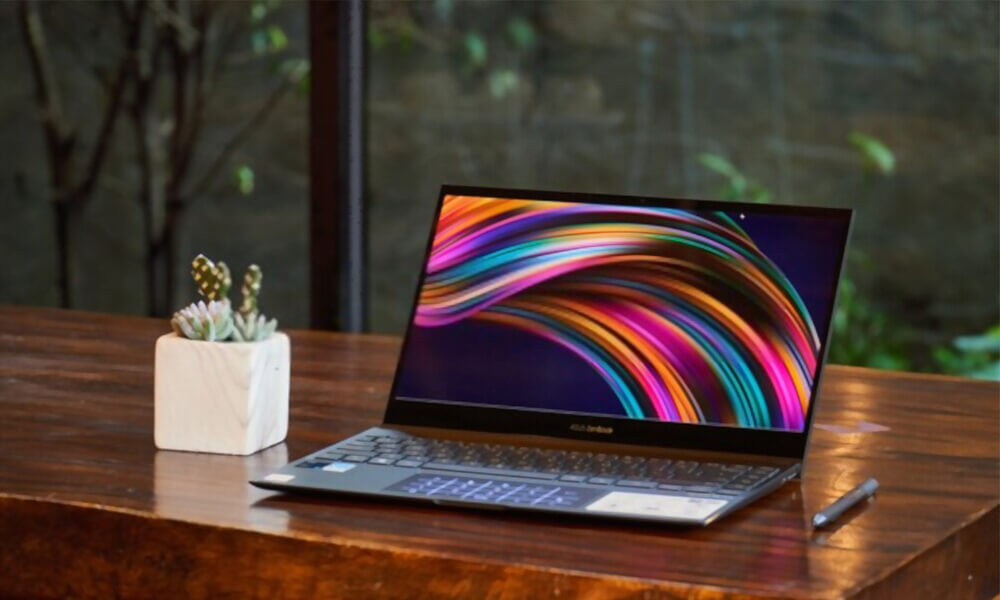 With the Asus VivoBook S510 you can have a laptop with an excellent value for money due to the balance between its features and its cost, which does not mean that its performance is low, on the contrary.
Do You Know
Asus VivoBook S510 has an algorithm that perfects the videos making them even more realistic, interesting isn't it?
In this review you can learn more about the technical specifications of the Asus VivoBook S510. If you still have any questions, leave us a comment below, we will answer you as soon as possible.
Asus VivoBook S510 Laptop
In the following sections you will find the physical characteristics of the Asus VivoBook S510.
Ultrabook Design
This is the first version of the Vivobook models with a lightness and weight reduced to the minimum expression.
Its ultra-thin thickness of 18 mm and its weight of less than 1.5 kilos give this notebook with features similar to an ultrabook. Therefore, we can confirm that it has an elegant and solid design.
Other aspects that make it unique are its extreme security, as it has a fingerprint identifier to log in thanks to its touchpad. Additionally, the keyboard is ergonomic with its own feedback, i.e. comfortable to type on and illuminated keys with a 1.4 mm displacement. Ideal for low-light environments.
You will find this Asus VivoBook S510 only in gold color, however, it is a versatile shade adaptable to many tastes.
Margin-Reduced Display
Asus Vivobook S510 incorporates a high-quality display, however, the resolution is average due to the fact that it doesn't exceed 200 pixels per inch. Therefore, we have a 15.6-inch Full HD laptop with a resolution of 1366 X 768 pixels.
Its margins were reduced by 20% by incorporating to this laptop a NanoEdge frame that guarantees the use of 80% of the screen for all types of visual reproductions. Additionally, it develops Wide-View technology, which allows the screen to be viewed from very wide angles, specifically up to 178 degrees, highly recommended for teamwork.
Apart from the viewing angle, the chromatic variety when viewing any content on projected screens is very important, so much so that this laptop includes three image modes for you to choose the one that best suits your eyes.
The Normal mode for daily tasks, Vivid mode for viewing multimedia content, Eye Care mode reducing the intensity of blue light, recommended if we are going to spend a long time in front of the screen. And the Manual mode, which allows you to customize to your liking.
This model of Asus VivoBook S510 presents another version with similar screen and features, the only difference is in its processor, we are talking about the Asus VivoBook S510 BR249T.
Processor with Great Performance
The Asus VivoBook S510 incorporates a great processor providing high performance speed and load. We are talking about a 4-core Intel Core i5 with 6MB cache and a speed of 1.6 GHz UP TO 3.4 GHz, undoubtedly one of the best microprocessors for mid-range laptops. These characteristics are very similar to those of the new Acer Swift 5.
It is therefore a processor that will provide high performance and ensure fast and smooth loading of programs and applications. That is to say, once the applications are installed, its speed will be more than excellent.
If for any reason, you are interested in a less powerful processor, the lower version of VivoBook S510 incorporates a 2-core Intel Core i3 processor.
On the other hand, if you want more processing power we leave here the Asus TUF for gaming which will perform excellent whatever the workload you ask of it.
Great Cooling System and RAM
To match the screen resolution and to be able to play quality graphics, you will need an average graphics card, without going for prestigious brands.
Asus VivoBook S510 incorporates an Intel HD Graphics 620 graphics card, more than enough, since it is supported by a technology that improves video quality and internal cooling of the graphics card.
We are talking about the Asus IceCool technology which will allow the correct cooling of this laptop keeping it below 35 degrees and thus giving a cable to the graphics card.
Additionally, this notebook features ASUS Tru2Life technology, which uses algorithms to increase the sharpness and contrast of pixels per inch, providing more realism to videos and photos.
If you want more space to store videos, photos, applications and programs, you will not have any problem because it incorporates a 256 GB SSD hard drive, more than enough space.
The operating system that comes integrated in this Asus Vivobook S510 is Windows 10 64-bit. Additionally it has a RAM memory of 8 GB, DDR4 2400 MHz, more than enough to browse, play and process data quickly and smoothly.
Good Connectivity and Autonomy
In this aspect almost all laptops have the same characteristics. The wired and wireless connections of this Asus pc increase its functionality.
You can connect to other devices via 3 USB ports and an HDMI output, as you can pair this laptop to other devices via Bluetooth to transfer data, and of course to the Wifi network anywhere.
The internal batteries of this laptop leave much to be desired, we are talking about an autonomy that does not exceed 6.5 hours of duration, although it develops the fast charging system, only 49 minutes.
What Do its Buyers/Users Think?
The Asus VivoBook S510 is a laptop with a great price-performance ratio, which is why the balance between performance and price is more than acceptable.
Whether you are going to work with it often, store multimedia content and operate heavy programs and applications, these can clearly be enough reasons to buy a laptop with a great price-performance ratio.
Due to the fact that you can get this laptop at a very affordable price and the great performance that its technical features can bring you, the ratings are more than positive.
To read more customer reviews about it on Amazon click on the link below.
Who Should Buy this Laptop?
If you want a laptop with high performance and with an acceptable quality price, this Asus could be the best option for you.
Other Top ASUS VivoBook Models
Other Top ASUS VivoBook Models are:
ASUS VivoBook K540LA 15.6 in.
ASUS VivoBook Flip 14-inch
We recommend this if you work with a laptop often, perfect for both office workers and students, you can install and enjoy games and applications that do not require demanding graphics.
Fulfilling these requirements we are sure that it will exceed your expectations as it is one of the best laptops for the price.
This is your laptop if… you have already had several laptops and they have not given you the performance you expected, this laptop with great value for money will give it to you.
Value for Money: 8/10
Available Versions: Besides this one. Another version with inferior processor, S510 BR249T.

Colors: Gold
Pros & Cons
Following are the PROS & CONS of this product.
PROS
Powerful Intel Core i5 processor
Large RAM 8GB
CONS
Low resolution
Graphics card does not support very demanding requirements
Where to Buy the Asus VivoBook S510 at the Best Price?
You can always buy this laptop in electronics stores or in some of the department stores. If, on the other hand, you prefer to buy online, one of the best e-commerce stores for computers and laptops is Amazon.
As well as its impressive offers and discounts so is the home delivery service and the possibility of return. Therefore, we recommend you to check the price of this Asus VivoBook S510 on Amazon.
Keep visiting our website Laptop Guide and if you have any questions? feel free to leave a comment down below.