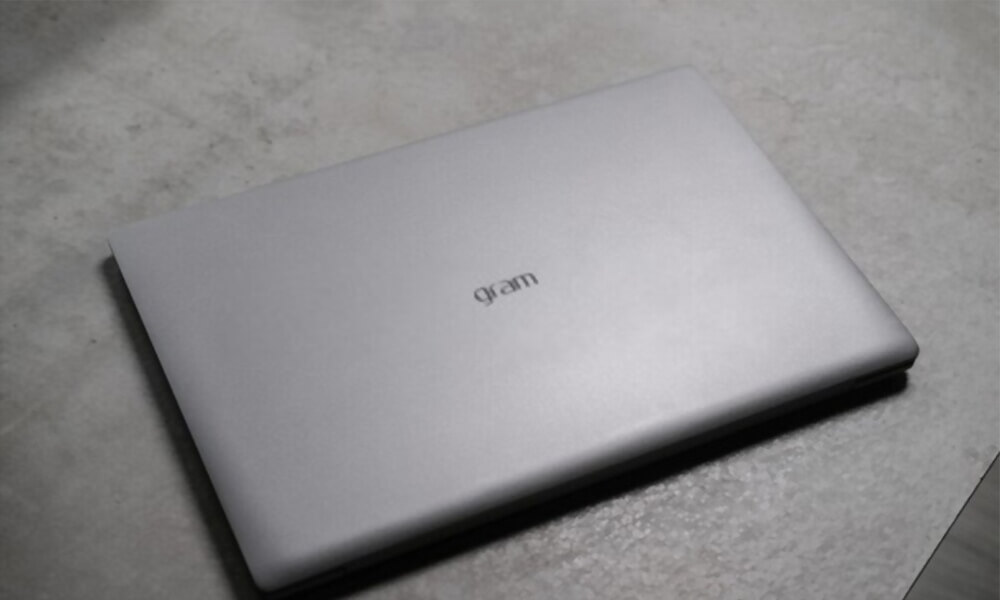 The LG Gram is one of the quietest, lightest and most thermally efficient notebooks on the market, thanks to the optimized cooling system.
Do You Know
LG was initially established as Goldstar in 1958, the LG Group company was created with the merger of 2 Korean companies. Before being named LG, products were marketed under the name Lucky.
The screen of the LG Gram incorporates a Full HD IPS panel, which provides a wider color range, with a coverage of up to 96% of the RGB spectrum, and a viewing angle of 178°.
On the other hand, the size has been reduced to the maximum, integrating a 14″ laptop in the body of a 13.3″, obtaining a team of the most compact possible.
Features & Specifications
This review will help you to know everything about this laptop, after reading this you will know if the laptop is worth buying. If at the end you have any questions, you can leave a comment, we will try to answer as soon as possible.
Super Light and Minimalist Design
Weight: 1 kg
Size: 32.34 cm x 21.18 cm x 1.65 cm (W x D x H)
The LG Gram has a very minimalist silver exterior, giving it a sleek and edgy look. The chassis of this laptop is made of a metal alloy (nanocarbon with magnesium).
Being made by magnesium and nanocarbon alloys it achieves excellent ratings in endurance tests, obtaining up to 20% with other models based on these materials.
Also worth noting is the silver Gram logo protruding from the center of the lid.
The bezels are virtually non-existent around the screen, making the content stand out, and the chassis still manages to fit the webcam at the top front of the display.
The island-style keyboard is super ergonomic, fitting perfectly in your hands for typing articles. Additionally, it has a high-precision touchpad integrated into the chassis.
The LG Gram is even lighter than the MacBook Air and the Huawei MateBook X Pro. But, if you want an even lighter laptop, we leave you with the Surface Pro 7 where power and lightness come together in the same device.
The HP Spectre 13 is the thinnest, with a 1 cm chassis. The Dell XPS 13 9370 is one of the thickest, along with the LG Gram, at 1.65 cm (these are laptops of the same category).
Display: High-Quality 4K Content Reproduction
The IPS display offers stunning image quality and exceptional clarity. Full HD (1920X1080) 14-inch display, with a color spectrum covered over 96% of the sRGB standard.
The latest 8th generation Intel Core processor outperforms the previous version by 40%, delivering superior results for demanding 4K content and power-hungry, data-intensive gaming graphics.
Additionally, you can find this LG laptop with different screen sizes and combine its processors and digital storage to get the one that best suits your needs.
Powerful Processor Capable of Supporting Next-Generation Games
The LG Gram can fit all your needs, from juggling 30+ tabs in Google Chrome to shooting and stomping some fools in Overwatch.
All this is made possible by the LG Gram's Intel Core i7-8565U 8th Gen CPU (1.60GHz, Turbo up to 4.60GHz), 8GB of RAM expandable to 16GB of RAM (We're talking about the LG Gram convertible model). Processor similar to the one in the MSI.
The LG Gram copies 4.97GB of multimedia files in 30 seconds, at a speed of 170 megabytes per second. While this may not seem slow, it is well below the category average of 288 Mbps. The MateBook X Pro didn't beat the average either, at 283 MBps, but the Spectre 13 and XPS 13 beat it by a wide margin, at 339 and 508 MBPS, respectively.
In a test on software HandBrake, the LG Gram took 22 minutes and 55 seconds to transcode a 4K video at 1080p, which is the average close to 22:15. This time was still faster than the MateBook X Pro's 27:18, but was beaten by the XPS 13 at 16:00.
Powerful Graphics Card and Expandable RAM
With its integrated Intel UHD Graphics 620 and its 8 GB RAM, which can be increased up to 16 GB and its Intel Core i7-8565U processor, you will be able to watch videos in 4K.
Overwatch is absolutely playable on the LG Gram. It averages 55 frames.
The LG Gram plays Dirt 3 at 55 frames per second, which is above the minimum 30 fps playable.
Expandable storage, 256GB SSD disk as standard with additional slot to expand up to 2TB. 8GB RAM expandable up to 16GB.
Highly Durable Battery, USB, HDMI and Connectivity Ports
Universal connectivity with 3 x USB 3.0, compatible with all brands, normal charging and ultra fast charging, 1 HDMI, Headphone jack (3.5mm) and MicroSD 3.0 card slot.
The LG Gram will take you through your workday and then some. When browsing the web over Wi-Fi at 150 nits of brightness, this LG's battery is going to last 11 hours. That knocks off the 8-hour average of premium laptops.
Considering the tiny size of the LG Gram webcam, the lens is not large enough to let in enough light. The overall quality is blurry. Although the reduction of the webcam was good for bezels, it fractured the image quality.
What Do Buyers Think of LG Gram?
Overall, the 14-inch LG Gram is a great high-end laptop, the performance is high, we have expandable storage and RAM, 4K videos and the ability to play video games at a good quality with high FPS performance. To check all the customer reviews on Amazon click on the link below.
Who Should Buy This Laptop?
To conclude, the 14-inch LG Gram is an amazing device with features that definitely allow you to go much further. Silver design with minimalist finishes and materials that allow it to resist even water, with a magnesium and nanocarbon chassis that achieved high marks in resistance tests, cataloging it as one of the best lightweight laptops on the market.
Full HD screen on which you can watch 4K content, processor that will allow you to process data at high speeds, and also play video games at a good quality in your free time.
High battery life even in high demands, multiple ports to connect your devices. Additionally, the options that this LG Gram model gives you are extremely versatile since you can configure processor, ram memory and inches to your liking. Check it out here.
There is no doubt that this laptop is a very good option for someone who needs it for more than just office work, this laptop allows you to design, play online, watch videos at maximum quality without problems.
This is your laptop if… You want to make an investment in a laptop, which offers you high performance, durability and very light.
Value for money: 8/10
Available versions: Intel i5 8th gen, 8 GB RAM, 256 GB SSD/ Windows 10 Pro, Intel i5 8th gen/ Windows 10, 512 GB SSD, 8GB RAM/ Intel i7 8th gen, Windows 10, 512 GB SSD/ 8 GB RAM. Intel i7 8th gen, Windows 10, 256 GB SSD, 8 GB RAM. Convertible version with stylus.
Colors: Silver.
Pros & Cons
Following are the PROS & CONS of this product.
PROS
Great screen resolution
Suitable for Gaming
Very powerful processor of last generation
Resistant to humidity and very light.
CONS
Graphics card could be improved
Where To Buy LG Gram at the Best Price?
It's not a secret, shopping online is very favorable, you save money and you have an incredible variety of products, plus you can compare.
If you decide to buy this incredible laptop we recommend you to look for it on Amazon and compare its price, sometimes you can save a few dollars. Guarantees and returns are provided by this platform.
To check the updated price of the LG Gram on Amazon click on the link below.
Keep visiting Laptop Guide to read latest reviews, news related to upcoming laptops and more.