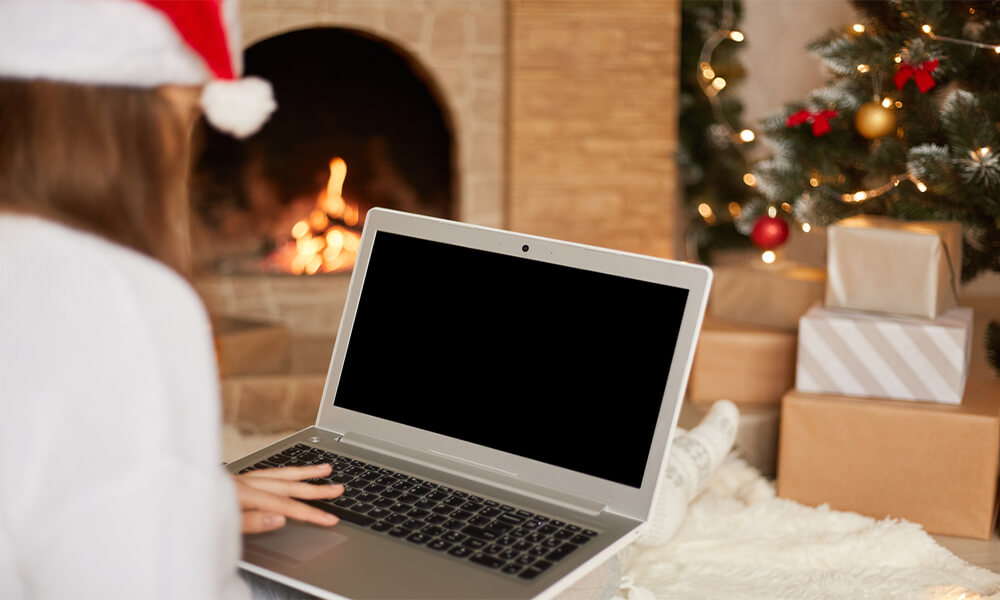 The Jumper EZbook X4 demonstrates the expertise that small notebook vendors have achieved. If we were to add another logo on this laptop, its price would easily increase by 50% given the quality of the components it contains.
Do You Know
This laptop despite not being from well-known manufacturers, on the contrary, is from smaller vendors in this case a Chinese company called Jumper. This laptop has received very positive reviews of their products.
This quick guide made by experts will help you to know everything about this laptop, after reading this you will know if the laptop is worth buying. If you have any questions, you can leave a comment, we will try to answer as soon as possible.
Features & Specifications
This is a cheap and good laptop, which you can use for basic tasks and personal use, providing high performance for a super affordable price.
Sleek and Slim Design Like a MacBook
Weight: 1.36kg
Size: 33.3 x 22 x 1.3cm (W x D x H)
The lines between laptop manufacturers and designers have blurred and this helps explain why there are so many laptops that share the same design.
For example, the Teclast F7 (its competition) and the EZBook X4 share the same chassis, which may be because the OEM (original equipment manufacturer) is discounting or phasing out that particular chassis model.
That's not to say this is a bad thing if it helps save a few dollars. But in a world where everyone wants to be different, this doesn't help you at all.
So, to recap, you get a metal chassis with a brushed aluminum finish, adorned with silver lines, a notch below the (large) touchpad, a fairly slim bezel, a single large hinge, two microphones, and a webcam located on the top front. On the lid, you'll find the Jumper logo.
On the bottom of the laptop are four rubber feet, a flap that hides the SSD drives, and a handful of screws that allow them to be opened. You also get an array of ports: two USB 3.0 ports, a microSD slot, a proprietary power input, a mini-HDMI port and an audio port.
Full HD Display Perfect for Work
Like the EZBook 3L Pro, it has a BOE-branded TN panel with 1920 x 1080 pixel resolution and a 14-inch display. This may be a deal breaker for some. It's good enough for non-professional tasks, although more demanding users may complain about the lack of contrast and color fidelity.
The panel has very good colors for a TN panel, horizontal viewing angles are fine. Vertical viewing angles are not.
Once you are using the PC in a normal posture, it looks pretty good. However, the moment you stand up you will start to see that the top starts to darken and it is difficult to see the image. So, for single use, it's fine, but if you have someone else looking at the screen, then the contrast will impede the sharp display.
An Average Processor and 4 GB of RAM
This laptop comes with an Intel Celeron N4100 quad-core 2.4GHz processor and 4GB DDR4L of RAM.
Low-power quad-core SoC from the Gemini Lake series for low-cost laptops. It runs at clocks between 1.1-2.4 GHz and integrates a DirectX 12 compatible graphics adapter.
RAM has advantages and disadvantages. We now have DDR4 2400 Mhz, so it is much faster. But only 4 GB, which is not recommended, since 2018 should set 8 GB as the minimum amount you can ship a Windows 10 laptop with. DDR4 prices and price point are to blame.
But for now, Jumper has the bios totally unlocked. The TDP can be increased or adjusted unlimitedly for real and healthy performance gains at the cost of heat and reduced battery life, as seen in the Apollo Lake laptops I've done TDP tuning on.
Upgradable RAM and Integrated Graphics Unit 9th
Low-end integrated graphics adapter with DirectX 12 support, which can be found in some Gemini Lake series ULV SoCs. Compared to the HD Graphics 500, the 600 offers better display outputs. Compared to the faster UHD Graphics 605, the 600 offers fewer shaders at lower clock speeds.
The impact of RAM (the X4 has 4 GB of RAM) could account for some performance discrepancies, especially considering the amount of memory available in the system. The same thing happens to this similarly specced laptop Lenovo ideapad 330-15AST.
It comes with 128 GB of storage capacity.
USB Ports, HDMI and High-Quality Battery
The speakers are reasonably powerful, with little distortion and plenty of definition, and are placed near the base of the display.
Battery life was excellent, exceeding six hours of YouTube video playback at 100% brightness with the best performance.
The on-board battery is a 9.6Ah/49Whr model while wireless connectivity is ensured by the ubiquitous Intel Wireless-AC3165 module which, as the name suggests, offers 802.11ac Wi-Fi.
Ports: 2 x USB 3.0, audio connector, microSD card slot, mini-HDMI
Connectivity: 802.11ac Wi-Fi, Bluetooth 4.0
2MP front webcam.
What Do Buyers Think of This Laptop?
Overall, the Jumper EZBook X4 is a great laptop, performance is high, we have a backlit keyboard and high digital storage. Although it is far from perfect, we could note that it is among the best laptops in terms of price-performance ratio.
Regardless of the fact that the technical features could be improved, its price and quality meet the needs of users.
To see the rest of the reviews on Amazon click on the link below.
Who Should Buy This JUMPER EZbook X4 Laptop?
To conclude, the JUMPER EZBOOK X4 is an amazing device with features that are definitely turning heads.
It has a great design and build quality. The aluminum outer chassis is a great design element and adds a layer of protection for the contents of the machine.
The 1080p display is great and we think there is not much to complain about when talking about the quality of the screen, with the exception of the shadows you see at certain viewing angles. In addition to this, also 6GB of DD4L RAM which has significantly improved the performance of this amazing laptop.
However, for users who need it to run more than day to day office applications, the lag in performance may become an issue with consistent use, not initially, but perhaps over time.
All in all, if you are looking for a great value for money laptop for everyday tasks, the JUMPER EZBOOK X4 is the ideal solution for you, being a low priced laptop with an ultrabook quality that normally reaches even $700, it is an excellent choice.
This is your laptop if...You are looking for something with a good value for money, without demanding games and heavy applications.
Value for money: 9/10
Available versions: 4GB RAM expandable up to 6GB, 128 GB hard disk.
Colors: Silver aluminum
Pros & Cons
Following are the PROS & CONS of this product.
PROS
Full HD screen, high resolution
RAM memory expandable up to 6GB
DirectX support for Gaming
Good value for money
CONS
Underpowered processor for games and heavy programs
Mediocre screen angle contrast
Graphics card and RAM can be improved
Where To Buy the JUMPER EZbook X4 Notebook at the Best Price?
Lately it is more favorable to buy technology related products online, as it reduces its price and you can choose from several stores without having to move from your home.
If you decide on this laptop with great value for money, we recommend that you look for it on Amazon and compare its price as most of the time you can save a few dollars. The customer service is exceptional and you get extensive warranties.
To check the updated price of the JUMPER EZbook X4 Notebook follow the link below.
Keep visiting Laptops Guide to know all the details about the laptop you're planning to buy.