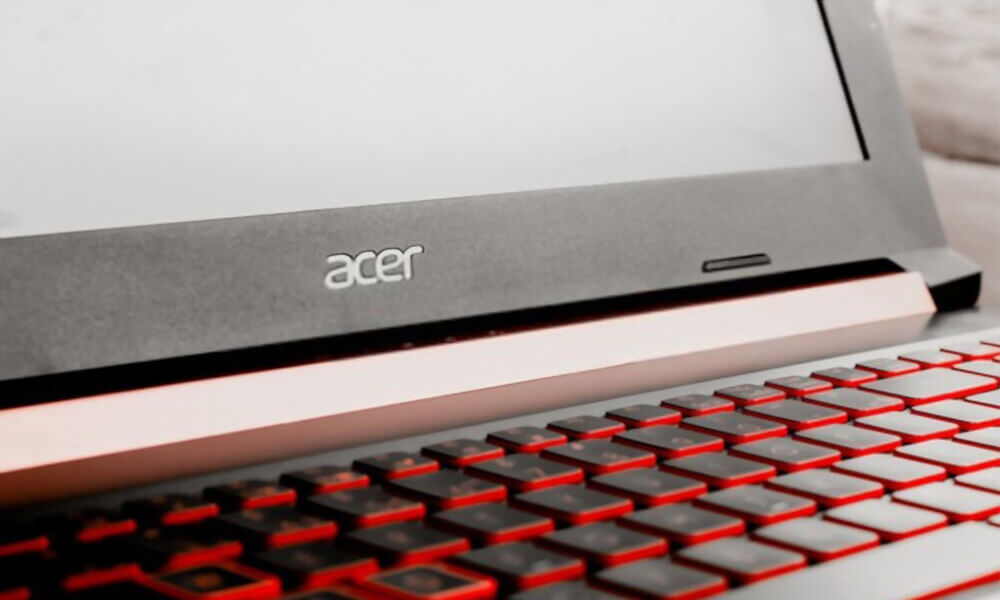 If you are looking for a good and cheap 15 inch laptop, the Acer Aspire 5 is without any doubt, an excellent purchase option, this is because it offers an excellent selection of hardware and software at a very affordable price.
Do You Know
According to some data from International Data Corporation (IDC) Acer was in the top 7 in the worldwide PC market in 1994. Additionally, it also ranked among the top 9 personal computer vendors in the United States and became the 8th largest server vendor and the 10th largest notebook vendor in the United States.
Moreover, there are no issues in its connectivity, as it features USB 2.0, USB 3.0 and USB Type-C inputs, an HDMI video output, as well as an SD card slot and Wi-Fi & Bluetooth wireless connections.
Features & Specifications
In this review we will detail in depth the technical features about the Acer Aspire 5. If after reading this article you still have any questions, let us know in the comments and they will be answered very soon.
Elegant and High Quality Design
Weight: 1.8kg
Size: 38.1 x 26.3 x 2.1 cm (W x D x H)
The Acer Aspire 5 is a stylish notebook, with a silver exterior and high quality ABS plastic materials that manages to compete with high-end models on the market.
Another great advantage of the notebook is its weight of 1.8 kg, which is considered light for a 15-inch PC.
We can also find a QWERTY keyboard, it is not backlit, but it will still allow you to spend time doing the work you need quickly and efficiently.
Full HD Backlit Display
The Acer Aspire 5 has a diagonal screen size of 15.6 inches, although you can find the same model in a larger size (17 inches). Both have a Full HD resolution (1920 x 1080 pixels) and 16:9 widescreen ratio, allowing you to work on your design programs, watch series and movies, and surf the Internet with a clear and high quality image quality.
Similarly, and thanks to its LED backlight technology, it is a very efficient screen in terms of energy consumption, which is a great advantage when working in your day-to-day office applications, as it positively influences the duration of the integrated battery.
Latest Generation i7 Processor
The Acer Aspire 5 places its bets on low power consumption, the Intel Core i7-8565U processor, with 4 integrated processing cores, operates at a frequency of 4.60 GHz, supported by an 8 MB SmartCache memory and 8 logical execution threads. Processor similar to the ASUS TUF Gaming.
This processor is accompanied by 8GB of RAM, so you can have the power you need for your web browsing or design work.
Performance to spare for your computing tasks. Just check the opinions of its buyers (you can find them below), to see that we are talking about a very efficient PC, that its hardware power will allow you to carry out your computer tasks and entertainment in movies and series, smoothly and without overloading it.
However, if you want a version with a less powerful but more affordable processor where you can choose between Intel Core and AMD, you are in luck, the Acer Aspire 3 is your best choice.
RAM and Internal Storage
The 8GB RAM memory is integrated under a DDR4 architecture at 2133 MHz, this RAM memory can be expanded up to 32 GB by installing two 16 GB RAM modules in the available slots.
You will not have to worry about storage space, with a hard disk drive (HDD), whose capacity is 1 TB will allow you to store virtually all your office documents, video games, videos and files you require.
And if that's not enough, you can always add an additional fast SSD storage drive in the free M.2 slot.
Even if you need additional space, you can connect a larger external hard drive via the high-speed USB Type-C port, or use the MicroSD card slot.
As for the graphics unit, this model benefits from the Intel UHD Graphics 620, offering excellent performance when playing high-definition multimedia content, being able to decode 4K videos via hardware. With this graphics unit you should be able to play the vast majority of online games.
Multiple Connections and Battery Life
The Acer Aspire 5 has many connectivity options, we have a USB 3.0 port, 2 USB 2.0 ports, and a reversible USB Type-C port, to transfer very heavy files in a short time.
It also comes with a Micro SD slot (3 in 1), an HDMI video output compatible with 4K screens, an HD webcam with microphone, for recording videos or making video calls.
Its battery allows us to use the laptop for 5 hours without any interruption, doing all kinds of tasks.
As for wireless connections, the Acer Aspire 5 features Bluetooth 4.1 and 802.11ac Wi-Fi operating at dual band frequency (2.4 and 5 GHz).
As for the speakers, they are not the most optimal, so be sure to buy quality speakers to connect externally.
What Do Users Think of This Laptop?
Definitely, the Acer Aspire 5 is one of the best investments you can make, it incorporates quality materials, hardware that can handle the most demanding tasks, full HD quality, performance, multiple connections and high-end quality design. Undoubtedly, this is Acer's best laptop along with its brother, the Acer Aspire 3.
These may be some of the reasons why we call this laptop good and cheap. However, also take a look at the user reviews on Amazon by following the link below.
Who Should Buy This Acer Aspire 5 Laptop?
This Aspire 5 is worth getting for several reasons, price and the great features it offers. It has a great design and durability of its manufacturing materials. You will pay little for a laptop with high features and performance.
As for its hardware, it is a very complete laptop with which you will not be limited, you can even enjoy games without any overload. However, if you are looking for a laptop to play last generation games in ULTRA quality, this laptop is not for you. We recommend you take a look at the best gaming laptops, where you will find authentic machines like the fantastic Acer Predator Helios where you can experience 144hz on a laptop screen.
After all, if you are looking for a powerful laptop that allows you to do all kinds of activities and play last generation games in low quality, it is definitely an excellent purchase, which you can buy at a very affordable price.
With this laptop you can do office work, watch videos in Full HD, video games at low resolution (last generation), browse Google Chrome with many tabs open without any problem, photo editing and video editing etc..
This is your laptop if… You are looking for a high quality laptop and you have a tight budget. Acer Aspire 5 is for you.
Value for money: 9/10
Available versions: Acer Aspire 5 A515-52-78YZ 1 TB HDD and 128 GB SSD + 1 TB HDD version.
Colors: Silver
Pros & Cons
Following are the PROS & CONS of this product.
PROS
Powerful processor
High display resolution and graphics memory
Powerful 8 GB RAM
CONS
You will be able to play games, however, not recommended for demanding graphics and Triple A games
Where To Buy the Acer Aspire 5 at the Best Price?
Nowadays the internet is a very safe way to buy your products, everything is protected and there is a money back guarantee.
If you decide to buy this amazing laptop we recommend you to look for it on Amazon and compare its price because most of the time you can save a few dollars.
To check the updated price of the Acer Aspire 5 on Amazon follow the link below.
Keep visiting our website Laptop Guide and if you have any questions? feel free to leave a comment down below.