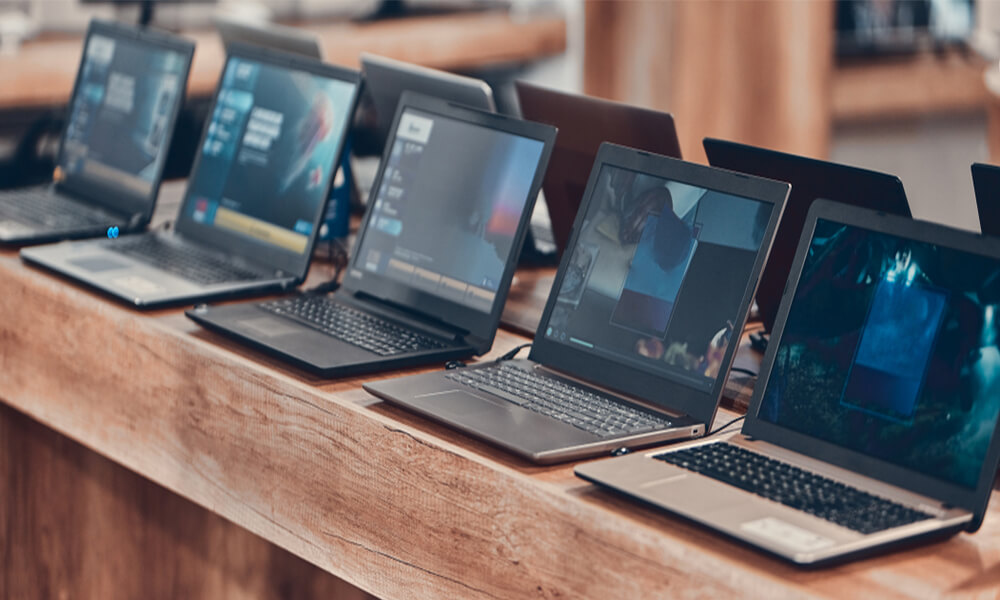 The Primux Ioxbook 1402FX breaks the myth that to have a good laptop you have to spend a lot of money. Primux is a Spanish brand that offers a laptop at a very affordable price and with features typical of high-end laptops.
Do You Know
Primux is a Spanish company. It is a Galician manufacturer that is committed to simplicity in technologies, so that they are intuitive and easy to use, saving time and everyone can access them.
If you want to buy an affordable laptop, comfortable to carry and with maximum performance and power, the Primux Ioxbook 1402FX is the right choice for you.
Features & Specifications
In THIS article, we will talk a little more about the Primux brand, a Spanish brand that many may not know. We will focus specifically on the Primux Ioxbook 1402FX, a laptop with a lot of potential and available at a really succulent price.
Elegance and Quality Material
The Primux Ioxbook 1402FX laptop is made and designed in such a way that elegance is one of its main featyre. With dimensions of 33.4 cm high by 22 cm wide by 1.8 cm thick and a weight of 1.27 kg, it is a compact and lightweight laptop, comfortable to go from one place to another.
In addition, with regard to the design of this laptop, care has been taken to the smallest detail to the millimeter, so that it is practical without having to give up anything. It has a careful exterior, which, with high quality materials, has provided greater robustness and solidity.
This brand goes further, it has a convertible laptop model with touch screen.
Full HD Screen and High Resolution
The Primux Ioxbook 1402FX has a 14-inch screen. In addition, thanks to cutting-edge technology, it has no dead pixels. It has the same image quality as the JUMPER EZbook X4, in this aspect they are very similar as well as in price.
We are talking about a maximum resolution of 1920 x 1080 pixels that will allow you to enjoy a greater vividness in the colors and an image quality worthy of a dream.
In addition, the screen has also been configured with the bezel that joins it to the keyboard area in mind. The bezel is very narrow to reduce the size of the case, but without sacrificing the screen.
The Primux Ioxbook has a screen that has been designed to work in the most optimal conditions, as well as to make the most of free time and leisure.
Processor and Hard Disk
The Primux Ioxbook 1402FX has an Intel Atom Z8350 processor that can reach a Quad-Core speed of up to 1.92 GHz.
Additionally, thanks to the Windows 10 operating system it uses, the browsing and file browsing experience will be much faster and immediate, as well as more visual.
In addition, its hard disk has an SSD with an internal memory of 32 GB, although it is not one of the highest storage figures, in fact, it may even fall a little short, but it will still allow you to work efficiently. And if the customer considers it necessary, the storage capacity could be expanded with a microSD up to 128 GB.
RAM and Graphics Card
The RAM card of the Primux Ioxbook has a capacity of 2 GB of DDR3 memory, this together with the Intel Atom processor that the laptop has, will allow the consumer to work quickly, with nothing standing still and without long waiting periods.
The graphics card in this laptop is an Intel HD Graphics 400, which allows you to enjoy high quality graphics. It offers an incredible display.
Connectivity and Battery Life
This laptop has a lot of potential and is a box of surprises. In terms of connectivity the Primux Ioxbook offers many possibilities, since with its two USB 2.0 and 3.0 ports, as well as a mini one for HDMI connection and a slot to insert a microSD, you can transmit a lot of data and information from one device to another.
In terms of battery life, the Primux Ioxbook laptop has a battery life of up to 10 hours. You will be able to enjoy your videos, games and leisure time wherever you are. A great ally in your day-to-day routine, as it lasts 300 hours in standby mode and 6.4 hours watching videos.
On the other hand, it has Bluetooth and 802.11 b/g/n Wi-Fi connection so you can surf the Internet and stay in touch with your loved ones whenever you want.
Opinions About the Primux Ioxbook 1402FX?
Because it is a very complete laptop with an affordable price, many are the people who have already got this product on websites like Amazon, have not hesitated to leave their opinions and more than positive ratings.
If you want to investigate and dig a little more in the reviews section of this product on Amazon, just click on the link below.
Do We Recommend This Laptop?
The Primux Ioxbook 1402FX is a cheap laptop out of a dream or a fantasy, and is that, for all it offers and all its features, it is quite a bargain and a very good choice if you are thinking of buying a cheap laptop. Functional for work or your day-to-day life, combining quality and affordability at the same time.
Broadly speaking, the most significant features of this laptop are:
The best: The image quality of the Full HD screen and the speed of its processor.
The worst: The battery only lasts six hours, and there are batteries that last longer, and the storage that must be expanded with a microSD, although, taking into account the good price of the product these things are trifles.
This is your laptop if… you have a budget of less than 400 dollars and you do not mind having a Spanish brand laptop.
Value for money: 7/10
Colors: space gray
Pros & Cons
Following are the PROS & CONS of this product.
PROS
High resolution
Efficient processor
Affordable price
CONS
Internal digital storage capacity
Where To Get the Primux Ioxbook 1402FX at the Best Price?
This little guy has probably already stolen your heart and you are thinking about where to buy it for less than 400 dollars.
We always recommend that you buy laptops on secure electronics websites and the one that guarantees the best price and customer service is Amazon.
To see the price of the Primux Ioxbook 1402FX on Amazon, as well as more information concerning it, check out the link below.
Keep visiting our website to learn about the features and specifications of laptop you're planning to purchase.