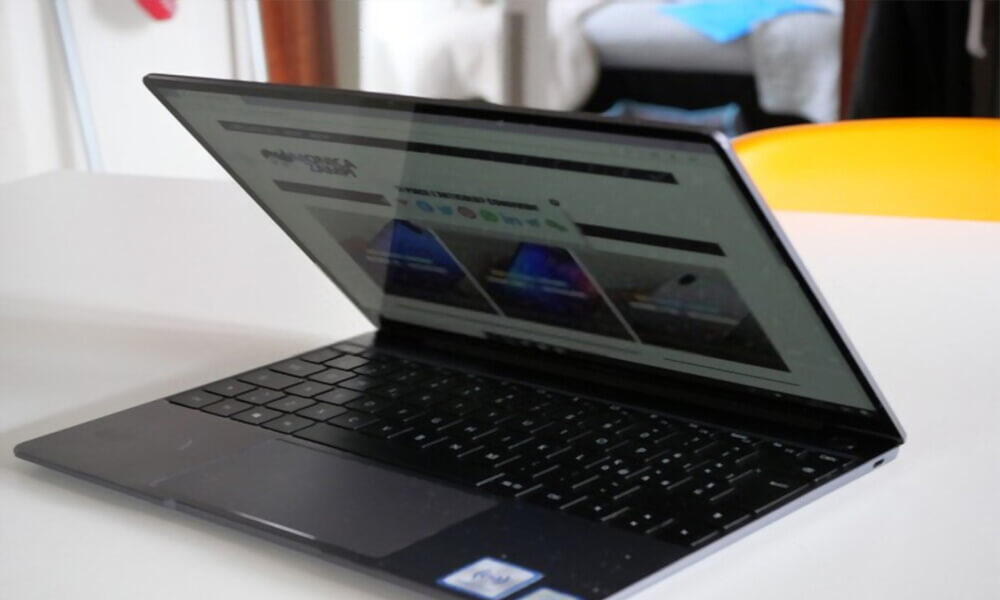 With this Medion Akoya E4251 laptop, we open the door to a whole new possibility of buying a cheap laptop for less than 300 dollars, for basic and daily use, but with good performance.
Do You Know
Medion is a German brand that not only produces some of the affordable laptops but also home appliances such as the Tevion range, well known in France and Spain.
Probably, you have not heard of this brand, as it is not one of the best known in the market and not high-end either, as this laptop is intended to fulfill only the basic functions.
Features & Specifications
After reading this article, and after knowing a little more in detail everything that Medion Akoya E4251 can do, surely you will not forget neither the name of the brand, nor the price of this laptop.
Simplicity Raised to the Maximum Power
The Medion Akoya E4241 is a very straightforward and simple laptop in every way. It measures 39.2 cm high by 22 cm wide by 2.3 cm thick.
In addition, this laptop weighs around 1.4 kg. It has very practical measurement to carry it wherever it is required and is easy to carry in any bag or backpack, as it does not occupy an exorbitant space nor is it high in weight.
High Resolution Full HD Display
The Medion Akoya E4251 is characterized by a 14-inch screen with a maximum resolution of 1920 x 1080 pixels, which indicates that it has a Full HD resolution. This allows you to enjoy videos, photos, video games at the best image quality, offering a premium visual experience. A 4K visual experience.
Processor and Hard Drive
The processor of this Medion Akoya E4251 is an Intel Celeron N4000, which can reach a maximum speed of up to 1.44 GHz which, through its graphics technology, allows you to bring images of impressive quality. In addition, thanks to this processor you can always take your work and most used files with you.
A processor with excellent efficiency. This, along with the Windows 10 operating system that it makes use of, allows you to enjoy videos, images, or simply load files at a faster speed. Pages load faster and the software also responds faster.
Regarding the hard drive, this has an eMMC with a capacity of 64 GB, we have seen in other articles laptops with more storage capacity on your hard drive, but considering the price of the Medion Akoya and that it was designed to meet the most basic needs of its buyers, this hard drive capacity is more than enough for our daily work and entertainment.
Anyway if you are looking for a more powerful computer to use programs without limits the MSI Prestige laptop will offer you all the performance you want.
RAM and Graphics Card
The Medion Akoya has a RAM memory with a capacity of 2 GB DDR4. This RAM memory can also expand a little the capacity of the hard disk, using each other to get a little more storage space for different files.
The graphics card is a PCI-E card. This, together with the Full HD resolution, allows you to enjoy an impressive optical, graphical and visual experience.
Connectivity and Battery Life
The Medion Akoya has one USB 2.0 port, one USB 3.0 port, one HDMI and one ethernet input. As well as an input for PS-2 port, which is not often found on all laptops. Of course, it enjoys Wi-Fi and Bluetooth connectivity with 802.11 bgn connectivity.
As far as battery life is concerned, it has an average battery life of about 5 hours. This is a somewhat low figure, considering the values offered on the market by other laptops, but given that this one, as already mentioned, was designed for simple tasks, work and home use, it does not need much autonomy either, since the spaces of use tend to be closed places with electric current and plugs to be able to charge the Medion Akoya's battery.
In addition, Intel's own processor combines efficiency and power to provide greater performance and a slightly longer battery life.
What Do Buyers Say About the Medion Akoya E4251?
The Medion Akoya E4241 is a very well-equipped laptop, with a really affordable price that will satisfy the basic essential needs, offering high resolution and exquisite performance.
The Medion brand provides a high value to its users at a price below the market, having really cheap laptops. Check here the most representative models.
In case you are thinking about getting it, but you still have not decided, by accessing the link below you can know the opinions of the people who purchased this product through Amazon.
Who Should Buy the Medion Akoya E4251?
Like other laptops of not so recognized brands as the Primux Ioxbook, the Medion Akoya E4251 as we have been saying throughout this article is an ideal computer if you are looking for simplicity of functions, good performance, and above all, cheap.
If you are looking for an economical computer, which leaves you a margin of money for other expenses and with which you do not have to break your head about whether you can afford it or not, this is one of the best cheap laptops.
As a synthesis and summary of the main ideas we will expose the best and worst of this product.
The best: it is undoubtedly its price, since it has a really cheap market price, which does not reach above 300 dollars. And that's not all: the price-services ratio makes this laptop an unbeatable bargain.
The worst: the poor battery life, with an autonomy of only 5 hours.
This is your laptop if… What you need is a laptop that performs the basic functions but with an image quality that has nothing to envy to the high-end and a performance that computers with higher prices already promise to offer.
Value for money: 8/10
Available colors: silver dark black
Versions: 2 GB RAM and 4 GB RAM
Pros & Cons
Following are the PROS & CONS of this product.
PROS
Very economical price
High screen resolution
CONS
Processor not very powerful for high requirements
Low RAM memory
Where To Get This Medion Akoya E4251 at the Best Price?
Currently, the Medion Akoya is priced below 300 dollars on platforms such as Amazon.
It is always recommended that you go to online platforms where you can find cheaper prices than in physical stores.
Therefore, making use of websites like Amazon is a very good option, since it is where they usually have lower prices than if you buy them in official stores or some other laptop store.
If you want to know the price of the Medion Akoya on Amazon you can click on the link below.
Keep visiting our website Laptop Guide and if you have any questions? feel free to leave a comment down below.