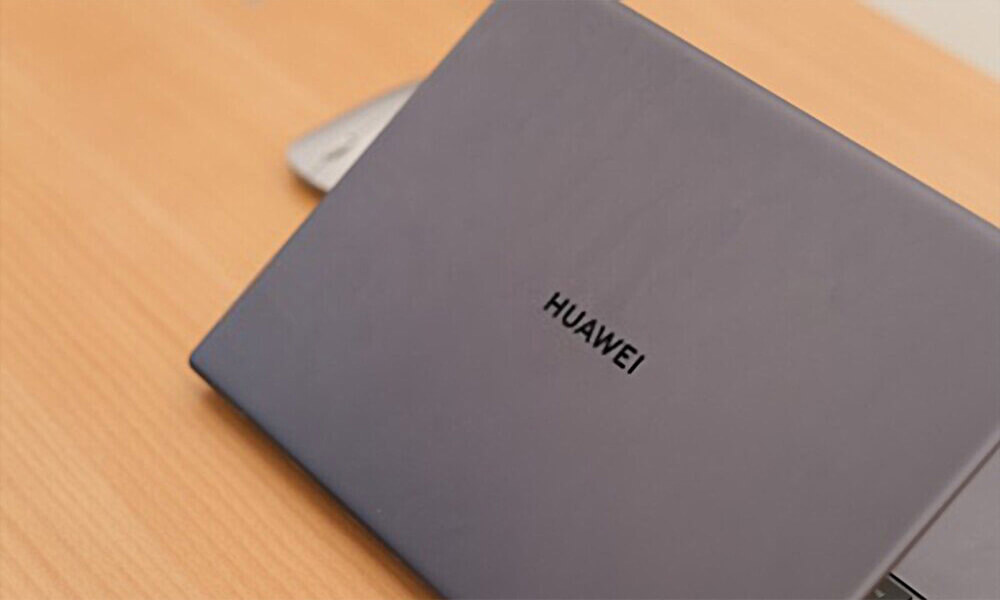 The Huawei MateBook D has a lightweight design as well as really high power and image quality. It belongs to the upper mid-range laptops and gives way to effectiveness, quality and power in laptops at a price that is adequately related to all the features it has.
Do You Know
Huawei is a Chinese company specializing in the research and development of new technologies. It was founded in 1987. In addition, the ideogram of the company in Chinese, can be transcribed as "exceptional product."
If what you want is a powerful computer for work with an easy to handle and high portability. Meet the Huawei MateBook D, the laptop that will meet all your needs.
Features & Specifications
In this article we are going to discuss everything this laptop offers and the most relevant features of the MateBook D. When you finish reading the article, you will have to choose whether you want to pass up the opportunity to buy it or not.
Ultralight and Well Finished
This MateBook D laptop is characterized by an ultralight design, and high quality finishes, imitating aluminum, although it is not a metallic product.
The dimensions of this Huawei laptop are 32.3 cm high by 22.1 cm wide by 1.2 cm thick. In addition, its weight is 1.47 kg. It is a light and lightweight laptop, suitable for carrying it around for long periods of time without straining the muscles of the body.
However, its 13-inch big brother is even more portable and highly mobile, weighing just 1.33 kilograms. We are talking about the Huawei Matebook X Pro.
Wide Screen View and Full HD
The Huawei MateBook D is characterized by a very wide screen view, which allows you to fully enter the world of what the laptop is offering.
This amplification of the view is made possible by the compact and slim design, as well as the 14-inch display, and its Full HD pixel resolution of up to 1920 x 1080.
The only drawback that the MateBook D display may have is that the maximum brightness is around 250 nits.
This value may be a little low if you intend to work with the laptop where sun exposure is high, but if you want to work from home or an office there will be no problem.
Additionally, this same model has a version with a 15.6-inch screen, you can check its price below.
If, on the other hand, you prefer a smaller screen, the 13-inch Huawei Matebook is one of the best options available.
Processor and Hard Drive
The Huawei MateBook D is powered by an Intel Core i5-8250U processor. This processor allows the daily and continuous use of the laptop and can perform smoothly and quickly, as the processor can reach up to a speed of 1600 MHz.
However, if you want higher performance, you can find other models with i7 processors such as the Huawei Matebook X Pro, having a similar appearance and properties to the new Apple MacBook Pro.
Regarding the hard drive this one has a 256 GB SSD. Thanks to this storage space available on the laptop will be able to store all the files and multimedia files that the consumer requires.
If you like this model of Huawei Matebook D 14 inches and you need a smaller processor, see this link for the possibilities it offers.
RAM and Graphics Card
The RAM card capacity of the Huawei MateBook D is 8 GB. The capacity of the RAM card together with the processor that makes use of the laptop itself, makes it possible to run files very quickly in a very short time, which is a key point if you intend to use the laptop for work and need to run multiple files at the same time.
As for the graphics card, the graphics card in the MateBook D is an Intel Graphics UHD 620. The use of this graphics card, the Windows 10 operating system and the high resolution of the laptop's screen, means that the customer can enjoy very high quality graphics and display.
Connectivity and Battery Life
As far as connectivity services are concerned, the Huawei MateBook D has 2 USB 3.0 ports. Although it does not have a large port input, since there is no connectivity to HDMI or ethernet ports, this laptop does have Bluetooth and Wi-Fi connectivity.
The battery has an average battery life of approximately 6 hours, slightly longer if the power saving mode is activated. In addition, the battery is fully charged in no more than two hours.
Overall Opinion About the Huawei MateBook D
The Huawei MateBook D is a very good laptop option if what you are looking for is, as we said before, a laptop for your day-to-day work, but that guarantees surprisingly good power and quality.
Some of the buyers on Amazon left their opinions about this laptop and below we will make a summary of them for you to value personally that this laptop is everything you need in your work environment or at university, certainly a very good laptop for students.
If you are interested in reading more reviews from customers who bought this product on Amazon, you can do so using the link below.
Who Should Buy This Huawei MateBook D?
The Huawei MateBook D is really equipped with the best technology for constant performance processing data at a high speed, with impressive graphics and image quality.
That is to say, if we compare it with other Chinese brands like Chuwi, it is a couple of steps above.
The price of this laptop is not one of the cheapest on the market, however, it offers very high performance and falls into the category of mid-high-end laptops. In our opinion, we currently include it in the ranking of the best laptops.
In addition, if we have a bigger budget, we have the Matebook X Pro, a superior version if you want more performance while maintaining aesthetics and the same brand.
Few things you should know about before buying this laptop are:
This is your laptop if
You are looking for something powerful and guaranteed with an excellent screen resolution.
Value for money: 8/10
Available versions: with Ryzen 5, with i3 processor, with i5 processor and 512 GB hard disk capacity.
Colors: metallic silver
Pros & Cons
Following are the PROS & CONS of this product.
PROS
Powerful processor
Excellent screen resolution
Large storage
CONS
Average battery life while using high processing power
Where To Get the Huawei MateBook D at the Best Price?
Currently, as we have already told you before, Amazon has the MateBook D i5 256 GB SSD at a very affordable price. We recommend you to buy this laptop at Amazon as you will be covered for any accidental damage during shipping and they usually have the products at a lower price than more known computer stores,
If you want to access the price of Huawei MateBook D on Amazon you can click on the link below.
Keep visiting Laptops Guide to know all the details about the laptop you're planning to buy.