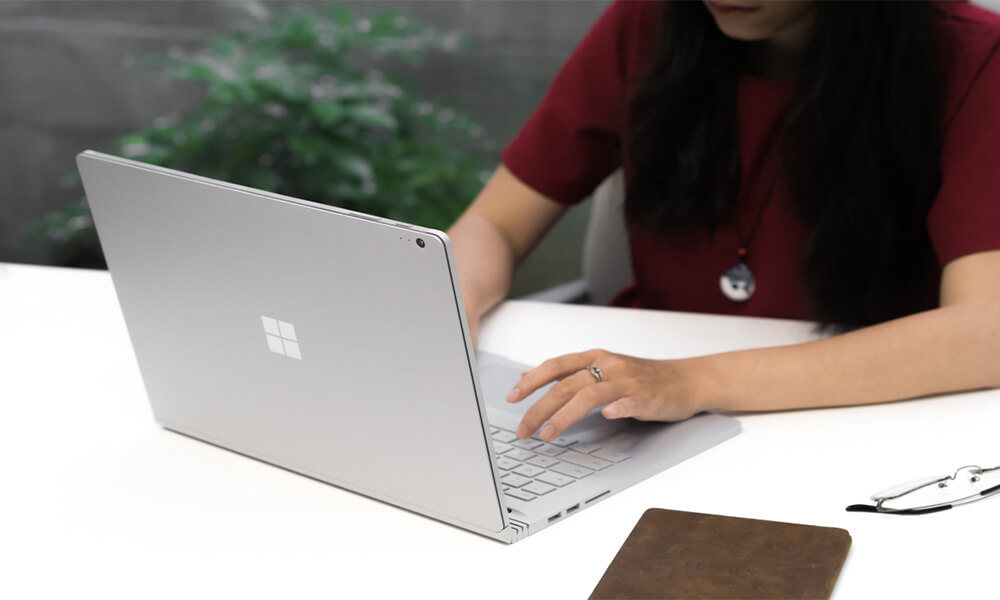 If it works, don't touch it. That seems to have been the mantra of the Surface Pro family in recent years. There have been hardly any outward changes to a device that precisely for that reason seems increasingly difficult to differentiate from its past editions.
That's certainly the case with the Surface Pro 7+, an edition that takes advantage of the new 11th generation Intel Core processors and offers more options when it comes to expanding its options. Whether that's enough to justify its purchase is another matter.
What's New in Surface Pro 7+
As we've been saying, the most notable difference between this model and the Surface Pro 7 is its new 11th generation Intel Core processor.
This CPU is somewhat more powerful and more efficient than those integrated in previous models of the Surface Pro family, but the real good news comes in the graphics section, where the leap to the new integrated Intel Xe graphics is remarkable, as we will see in the tests.
In addition to this improvement, there are also other striking improvements that certainly make a previously unexpandable device gain in value. In the Surface Pro 7+ we have the ability to change the SSD drive to expand the available capacity, but we also have options with up to 32 GB of RAM.
We also gain in connectivity options, and although there is still no option for 5G networks, we will have access to models with 4G/LTE modem that will allow us to work and enjoy these data networks directly if we do not have reliable WiFi networks nearby.
Surface Pro 7 Plus Technical Specifications
DISPLAY
12.3" Pixel Sense (2,736 x 1,824 px, 267 DPI)
Touch, 3:2 aspect ratio
PROCESSOR
Intel Core i5-1135G7
Option for Intel Core i3-1115G4 or Intel Core i7-1165G7)
GPU
Intel Iris Xe Graphics
MEMORY
8 GB / 16 / 32 GB LPDDR4x
STORAGE
1 TB NVMe SSD (replaceable)
WIRELESS CONNECTIVITY
Wi-Fi 6, Bluetooth 5.0
4G/LTE mobile networks (Snapdragon X20 modem)
CONNECTIVITY
1 x USB-C, 1 x USB-1, 1 x minijack, 1 x Surface Connect
1 x Type Cover port, 1 x nano SIM slot
CAMERAS
8 MP rear sensor, 5 MP front sensor
SOUND
1.6 W stereo speakers with Dolby Audio Premium Sound
SECURITY
Facial recognition with Windows Hello
OPERATING SYSTEM
Windows 10 Pro
SENSORS
Accelerometer, gyroscope, magnetometer and ambient light sensor
WEIGHT
775 g (without keyboard case)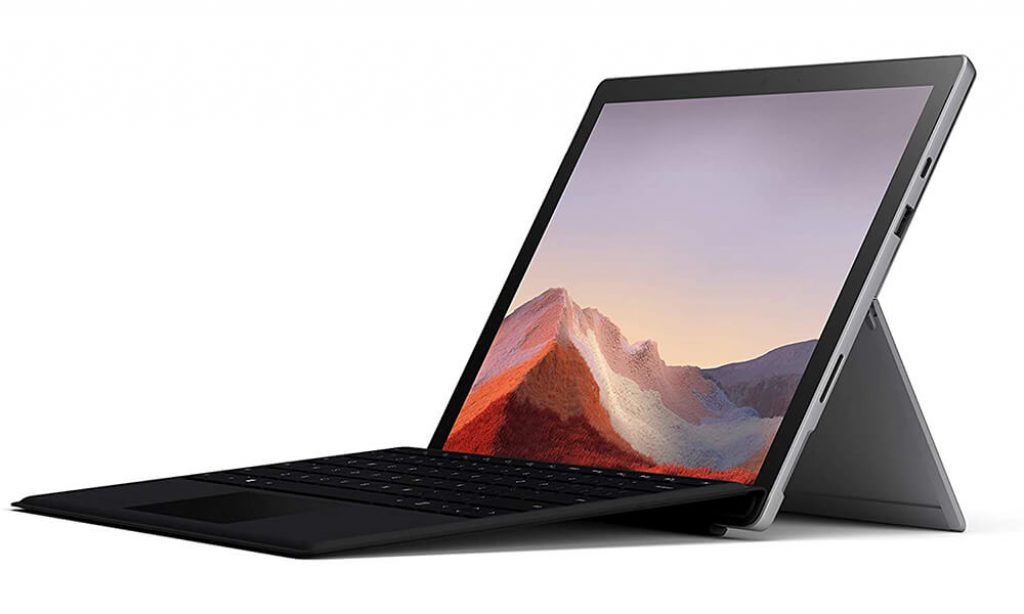 Nothing changes in other key areas such as the screen, although here it is difficult to improve: the Surface Pro have been boasting their panels for several generations, and both in format and resolution it is very difficult to put buts to this part of Microsoft convertibles.
There are no changes in connectivity either, except for the option of models with 4G/LTE connectivity: in them we will have a slot for a traditional Nano SIM card.
The battery does not change in capacity, but according to Microsoft its autonomy is now much greater: from the 10 and a half hours of autonomy of the Surface Pro 7 we move to the 15 hours of the 7+ model, a really remarkable figure that we wanted to test in our analysis and that logically is not so high in a somewhat more intensive use of the equipment.
On the way, however, there is a hypothetical possibility of having Thunderbolt 4 ports, which may arrive in the next major revision of these convertible computers.
Design
We started the analysis by resorting to the well-known "if it works, don't touch it", but the phrase is especially valid in the different models of the Surface Pro family.
All of them have been sharing over the years the same common base: its design has become a constant, something that is perhaps counterproductive when it comes to differentiate them but that shows that the design is really successful.
That's not to say it can't be improved, of course. Although the Surface Pro 7+ is still a convertible tablet, the screen frames are still somewhat excessive for a device that often invites to be used as a laptop.
Weight & Thickness
The weight and thickness of the device are also high, although here it must be admitted that reducing both parameters could lead to a clear reduction in battery life, one of the key values of these devices.
In this new model, however, there is a notable change. At the rear we have a small hatch that will give access to the possibility of replacing the SSD drive, which uses small M.2 format drives.
SSD Drive
We have already seen this change in the Surface Laptop 3 and Surface Pro X, and it is certainly a change that will surely be welcomed by all users: being able to access the option to change that SSD drive can be crucial to extend the life of the equipment.
In the case of having one of the models with 4G connectivity, we will notice that there is also a small tray to insert the nano SIM card. It is certainly well hidden in the same area where the SSD compartment is, and to access it comfortably it is necessary to deploy the Surface Pro 7 stand as if we were going to rest it on the table to work.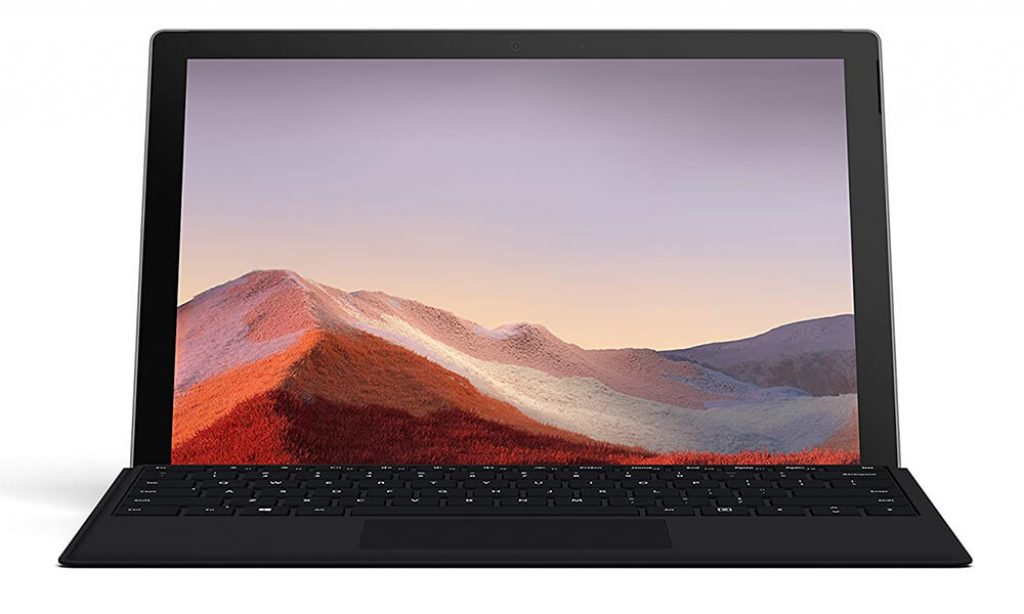 Keyboard
The keyboard is there but not there. As all our readers will know, the Surface Pro family is usually shown in promotional images with the Type Cover keyboard case ready for action, but those images do not tell the whole truth, because that keyboard case is not natively included with the device and must be purchased separately.
That remains an uncomfortable reality for users who are considering getting a Surface Pro: Microsoft sells them as fantastic alternatives to any laptop, but in reality they are "lame" without that Type Cover.
In fact much of the productivity is condemned without this keyboard, but we insist: it is necessary to purchase it separately and the price is not at all negligible, which of course will have to be added to the cost of the Surface Pro 7+ we choose.
In our analysis we have had this key accessory "not so with the Surface Pen" and as with the rest of the design sections, there have been no changes in materials or arrangement of keys.
Nor are there any changes in the feel of a keyboard that despite its low profile responds perfectly and is, we would even say, a little too noisy. If we take advantage of that old ability to attach magnetically to the screen to make typing a bit more ergonomic, the keys will sound even louder than if we rest the keyboard entirely on the table.
The key travel is very adequate, and the tactile response in resistance and in that peculiar sound "nothing to do with that of a mechanical keyboard, but certainly audible" is great.
Fingerprint Sensor & Touchpad
There is no fingerprint sensor, but we still have the biometrics section well covered with the IR camera with Windows Hello support in the top frame of the Surface Pro 7+ display.
The touchpad hasn't changed either: it's still modest in dimensions – the Surface Pro is compact and there's no room for much more either – but its behavior is still excellent, both in response and in touch and gesture support.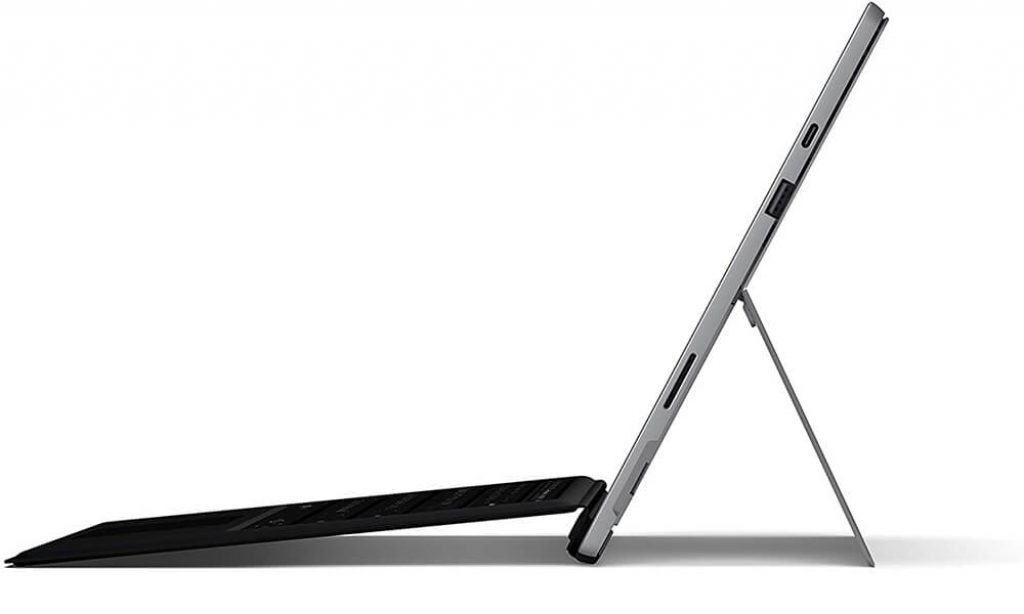 Performance
The arrival of the 11th generation Intel Core processors is certainly reason enough for manufacturers to update their equipment: many have done so in recent months, and we are sure to see even more over the coming months.
The reason lies not so much in the performance improvements we get in the general purpose processor or CPU, but those we get in its graphics chip or GPU.
This is where the new Intel Iris Xe chips come into play, even allowing us to enjoy some of the latest games if we are careful with the resolution and graphic detail at which we play them.
In the team that was responsible for this analysis we have had an Intel Core i5-1135G7, a processor launched in the third quarter of 2020 manufactured (finally) with 10 nm lithography and has four cores and eight threads of execution.
Its native operating frequency is 2.4 GHz, but it can reach 4.2 GHz in intensive scenarios. Power consumption can reach 28 W and supports DDR4 and LPDDR4X memory modules (such as those in this unit) up to 4,267 MHz.
More interesting is the integrated Intel Iris Xe Graphics GPU, which has 80 execution units working at a maximum frequency of 1.3 GHz. This graphics processor is the one that really gave very good performance in our benchmarks, as we will see below.
Performance Benchmarks
| | SURFACE PRO 7+ (CORE I5-1135G7, INTEL IRIS XE) | SURFACE PRO 7 (CORE I5-1035G4, INTEL IRIS PLUS) | SURFACE BOOK 3 (CORE I7-1065G7, IRIS PLUS) | DELL XPS 13 (CORE I7-1065G7, IRIS PLUS) |
| --- | --- | --- | --- | --- |
| PCMARK 8 HOME | 3.445 | 3.025 | 2.603 | 3.257 |
| PCMARK 8 CREATIVE | 4.084 | 3.407 | 3.421 | 4.050 |
| PCMARK 10 | 3.975 | n.d | 3.889 | 4.297 |
| GEEKBENCH 5 (SINGLE / MULTI) | 1.284 / 4.535 | n.d | 1.302 / 4.041 | 1.054 / 3.170 |
| 3DMARK CLOUD GATE | 13.061 | 9.371 | 13.182 | 10.649 |
| 3DMARK SKY DIVER | 7.493 | n.d | 7.873 | 7.827 |
| CINEBENCH R20 | 1.747 | 1.312 | 1.097 | n/a |
The tests show an evolution in the general performance section where PCMark 8 and PCMark 10 confirm what we expected, while these data are even clearer in the graphics tests: the "normal" Iris Xe of a Core i5 rivals the Intel Iris Plus of the previous generation Core i7s, and in tests such as Cinebench the performance gain is even more forceful.
We also tested the performance of the new Iris Xe graphics on this unique convertible in gaming, and the performance is also surprising. Admittedly, this is not a gaming rig, but it still acquitted itself remarkably well in those two titles.
Thus, in Shadow of the Tomb Raider it hovered around 30 FPS at low quality and 1,920 x 1,200 resolution, or in Forza Horizon 4, in which it also managed to get between 25 and 30 FPS at low quality and the same resolution. It is true that these are not optimal conditions to play if you are demanding, but even so the behavior starts to be great for a team that is not oriented to that field.
The laptop also proved to behave like other Surface Pro in the area of cooling and noise: there is no worrying overheating in any area of the screen (even less in the keyboard, of course), and the noise is nonexistent because neither the model with the Core i3 nor in this one we tested with the Core i5 there is active cooling.
The battery has also gained a lot of weight, and here the 11th generation Intel Core processors are once again to blame, with their 10 nm photolithographic process and their 12 W TDP (which can reach 28 W if the situation requires it) allowing us to extend the battery life compared to the previous model.
In our tests it reached eight and a half hours with "normal" use with several tabs open in the browser and background use of music players and other small utilities.
That battery life can go a little further by playing with aspects such as screen brightness, connectivity options or performance mode: Windows 10 options allow us to configure a more efficient profile to save more battery if we are working with light tasks, and that is especially noticeable in these devices.
Pros & Cons
Following are the PROS & CONS of this product
PROS
Intel Iris Xe graphics are a remarkable leap forward.
Improved battery life
Being able to change the SSD and the 4G option are excellent news
CONS
Keyboard is an extra expense, and it's not cheap
CPU performance gain is modest
Microsoft continues to rely on the Surface Connect connector for charging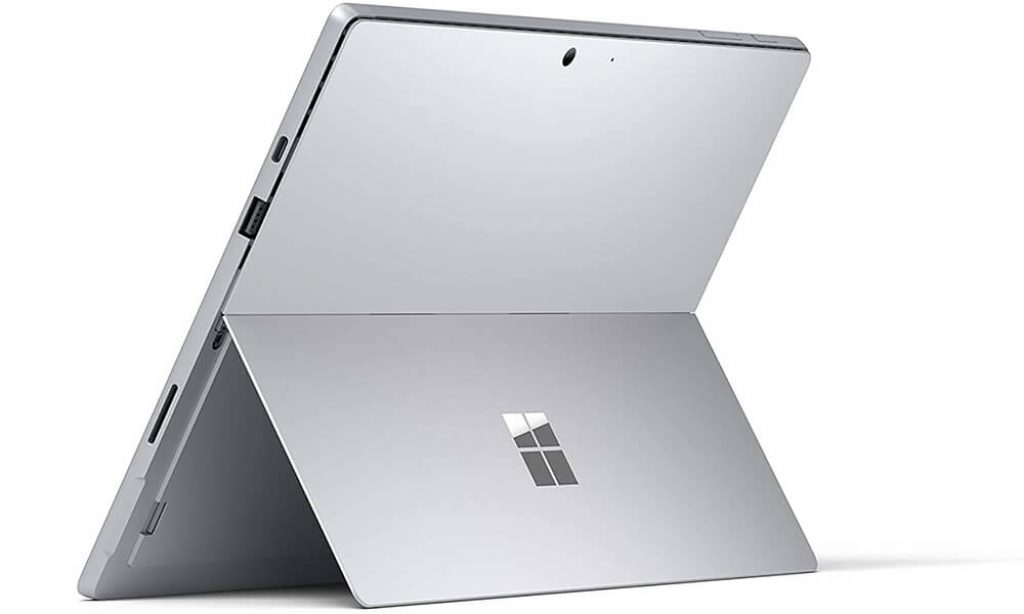 Microsoft Surface Pro 7+ (Opinion and Conclusion)
The truth is that the new iteration of these Microsoft convertibles was a long time coming. When it has finally appeared, it has done so without surprisingly making the leap to the hypothetical Surface Pro 8.
That seems to make us expect notable improvements in that theoretical future model, but the truth is that the Surface Pro 7+ could well have carried that number because its differences, although not spectacular, are striking.
The device gains in several important areas, with performance improvements both in the general area managed by the CPU and especially in the graphics area thanks to the new Intel Iris Xe chip.
Not only that: the new SSD expansion options are excellent news, as well as the ability to use the SIM slot to gain 4G connectivity and thus have this alternative natively and without the need for tethering with the cell phone, for example.
There are no changes in many of the sections that work: the screen remains extraordinary, as well as the elegant and sober design. However, the complaints also persist compared to previous models: the Type Cover case that gives real sense to the team is an extra expense, and it is somewhat strange that Microsoft continues to bet on a proprietary charging connector instead of giving way at once to USB-C.
Even so, this is a device that continues to demonstrate that in convertible tablets there are few competitors who have a product as complete as the one proposed by Microsoft. So, if this format convinces our readers, the Surface Pro 7+ is certainly a safe bet.
Keep visiting Laptops Guide to know all the details about the laptop you're planning to buy.