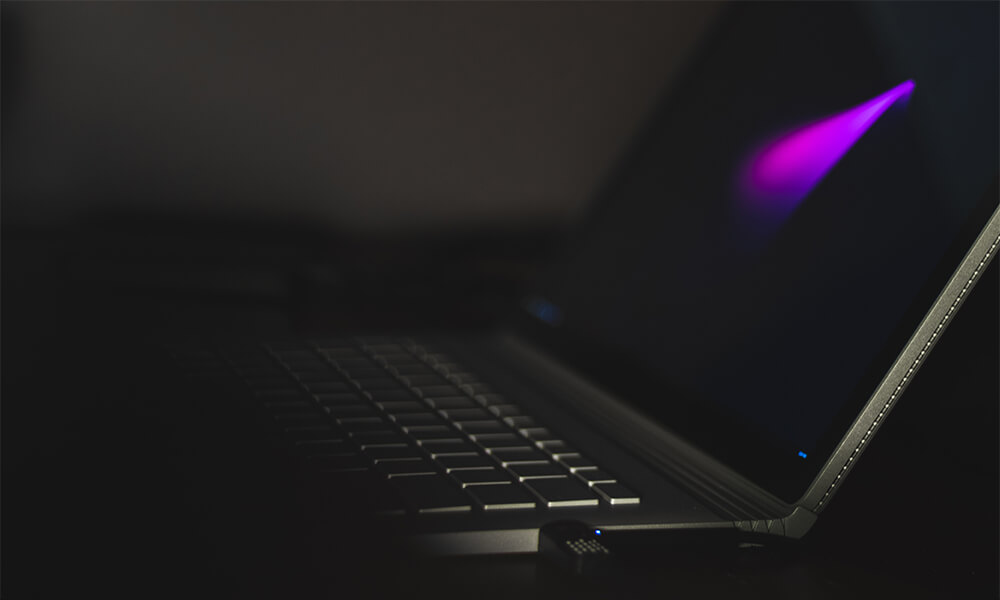 When the fourth generation of Microsoft's laptops arrived, the new Microsoft Surface Laptop 4 looks the same on the outside, but inside is completely renewed with better performance and autonomy.
Microsoft announced the arrival of the new Surface Laptop 4, a series of laptops in 13 and 15 inches that are renewed on the inside, but not so much on the outside. This Microsoft laptop is possibly the best they have done in this range of products, with an excellent design, good specifications and full integration with Windows 10 and Microsoft services.
Although competition in the world of laptops is especially tough when they cost more than 1,000 dollars, Microsoft has managed to differentiate itself from everyone thanks to its design and screen in 3:2 format. But there is much more you should know about this Surface Laptop 4.
If you're trying to decide when it comes to buying a laptop that has hardware that won't let you down in a year and also shares a clear vision for its design, then you're interested in the Surface Laptop 4.
Not only is it a Microsoft laptop for Windows 10 to run great, it's also a lightweight and powerful machine for anyone who needs to use it for work or study. Here are some of the reasons why you should keep it in mind.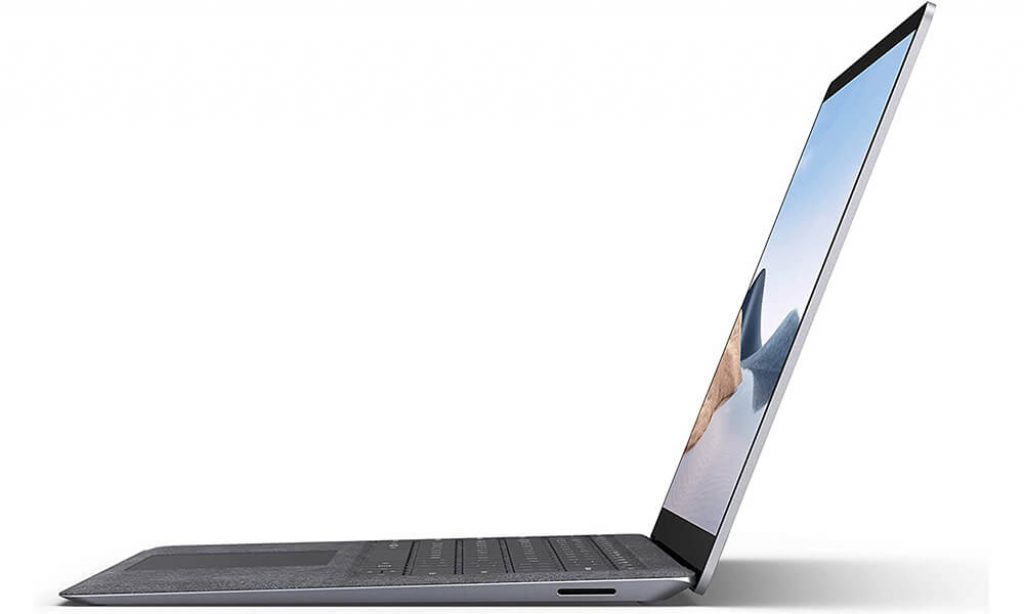 A First-Class Ultraportable
Microsoft's new laptop arrives in two screen sizes and with 4 different processors to choose from. They also have different RAM and SSD storage configurations.
This disparity of configurations allows you to choose the model that will work best for your needs. If you're just using the browser, creating Office documents, making calls and video calls, then the basic configuration is more than enough for you.
The base model Surface Laptop 4 with 13.5″ display features AMD Ryzen 5 processor, 8 GB of RAM and a 256 GB SSD. It also comes with 11th generation Intel Core i5 and a 512 GB SSD.
If you want to upgrade to the 15-inch model, you have the base model with AMD Ryzen 7, 8 GB of RAM and 256 GB SSD. If you want more power, the 11th generation Intel Core i7 processor with 16 GB of RAM and 512 GB SSD is also available.
Two Screen Sizes To Choose From With a Different Ratio
In addition to the excellent design, one of the features of the Surface Laptop 4 that most differentiates it from 99% of laptops is that its screen, in addition to being touchscreen, has a 3:2 aspect ratio.
The screen features high-resolution PixelSense technology and a 3:2 aspect ratio, meaning it's a more square screen and not 16:9 like most. You will be able to watch movies and videos without a problem although with more pronounced black bars, but the important thing, when it comes to surfing the internet or working with documents, you will have more viewing space.
They come in 13.5-inch and 15-inch screen models. The weights of both models are light enough to carry in your hand, backpack or purse. The 15-inch model weighs 1.5 kg, while the 13.5″ model weighs only 1.2 kg.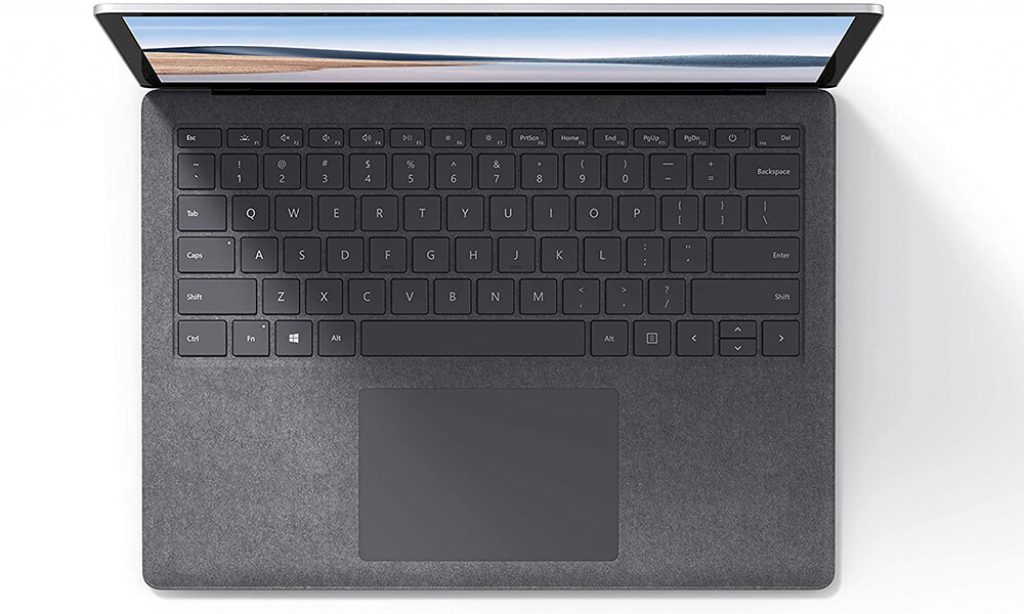 Surface Laptop 4 Comes With Latest Intel Core 11th Gen Processors
In both the 13.5″ and 15″ models you can choose from a range of processors from AMD or Intel. In the case of Intel you can choose from the latest available 11th generation.
Specifically you can choose between Intel Core i5-1135G7 quad-core, Core i7-1185G7 quad-core processors in the 13.5″ and the Intel Core i7-1185G7 quad-core in the 15″ model.
For AMD fans in this case Microsoft has not chosen the latest generation Ryzen 5000, they are left with the previous generation 6 core AMD Ryzen 5 4680U Mobile and the 8 core AMD Ryzen 7 4980U Mobile in the 15″ model.
Slim Design With Aluminum or Metal Finishes
The two Surface Laptop 4 models return with a lightweight design that prioritizes materials such as aluminum for the 15-inch model. This model arrives in two colors, a platinum color or matte black.
The 13.5″ model comes with platinum gray Alcantara, a fabric that wraps the entire keyboard area.
In addition, the thickness is only 114.5 and 14.7 millimeters, which includes a Surface Connect port for ultra-fast charging, a USB-C port, another USB-A port and a standard 3.5mm headphone jack. You can use USB hubs to connect more peripherals if you need to, such as a display or hard drives.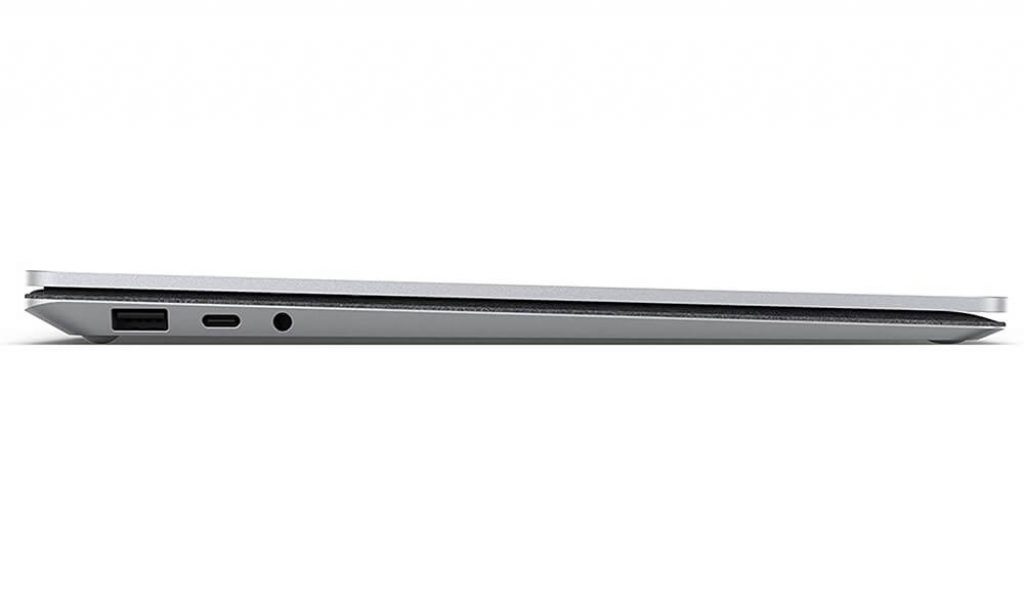 Battery Life To Last You All Day Long
This Microsoft Surface Laptop 4 features an overall performance upgrade, also when it comes to battery life.
The 13.5-inch model carries a 6,513 mAh and 49 Wh battery that according to Microsoft can reach up to 19 hours of use, although this will depend a lot on the use you give it, for example the level of brightness, if you are connected to the Internet or what program you use.
For the 15-inch model the battery is identical, 6,513 mAh and 49 Wh but with a slightly lower performance due to the screen size, up to 17.5 hours of "normal" use.
Keep visiting Laptop Guide to read latest reviews and if you have any questions, feel free to leave a comment down below.