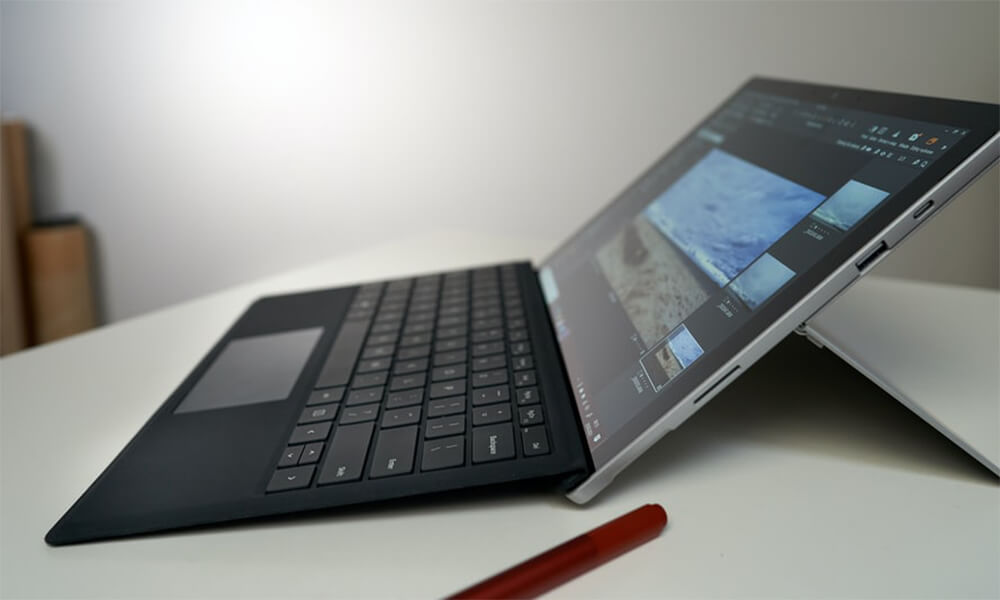 It was rumored that Microsoft had prepared releases in the hardware field, but above all there were hints about the recently announced Surface Go 2. Accompanying it is the Surface Book 3, Microsoft's convertible laptop that evolves with a renewal that occurs more than two years after the launch of the previous model.
Microsoft highlights that these new models have a performance that is 50% higher than its predecessors, and although there are no changes in design we still have 13.5-inch and 15-inch variants the internal improvements are interesting.
Microsoft Surface Book 3 Features & Specifications
DISPLAY
13.5" PixelSense touch (3,000 x 2,000, 3:2)
15" PixelSense touch (3,240 x 2160, 3:2)
PROCESSOR
Intel Core i5-1035G7 (Up to 3.7 GHz, 15W TDP)
Intel Core i7-1065G7 (Up to 3.9 GHz 8MB Cache 15W TDP)
GRAPHICS
Intel Iris Plus G7
Intel Iris Plus G7 + NVIDIA GTX 1650 Max-Q 4 GB
Intel Iris Plus G7 + NVIDIA GTX 1660Ti Max-Q 6 GB
Intel Iris Plus G7 + NVIDIA RTX Quadro 3000 6 GB
RAM MEMORY
Up to 32GB LPDDR4X
STORAGE
Up to 2TB M.2 NVMe SSD
CONNECTIVITY
Wi-Fi 6 802.11ax
Bluetooth 5.0
BATTERY
Up to 15.5 hours (13.5-inch)
Up to 17.5 hours (15-inch)
PORTS
Surface Connect, USB-C (USB 3.1 Gen 1)
Headphone port
2 x USB 3.0, SD card reader
SOUND
Dolby Audio Premium stereo speakers
Dual microphones
DIMENSIONS
312 x 232 x 13-23 mm (13.5 inches)
343 x 251 x 15-23 mm (15 inches)
WEIGHT
1.53 / 1.64 kg (13.5 inches)
1.9 kg (15 inches)
OTHER
Rear camera 8 MP with autofocus
Front camera 5 MP
IR camera for facial recognition
The outside was already good: it's the inside that gets better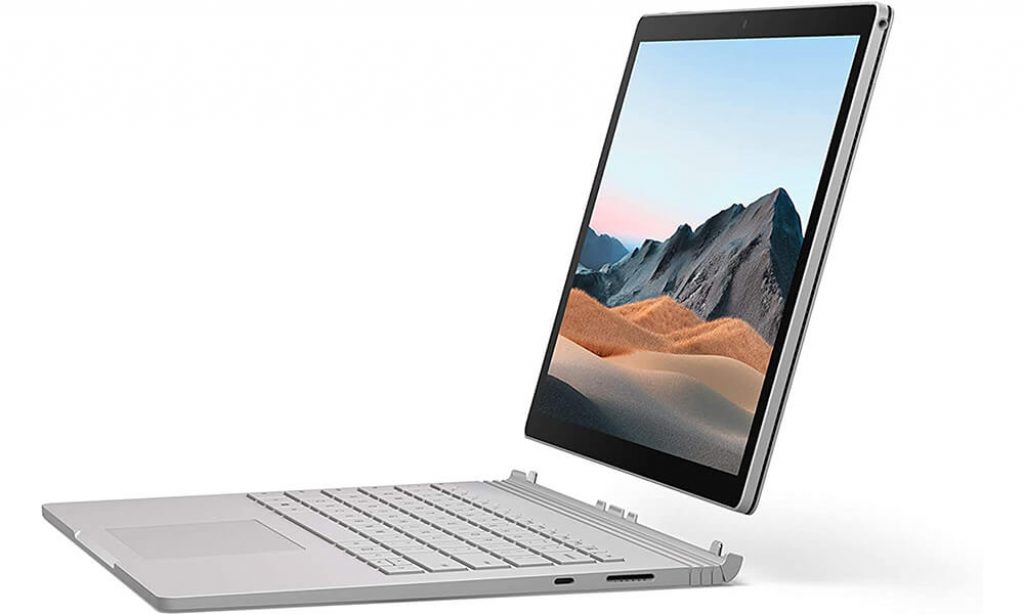 Design
The design of the Surface Book 3 maintains the format of previous models, and as always highlights that screen that we can dock and undock to turn it "if we want" into a giant 13.5 or 15-inch tablet.
That unique Surface Book hinge is once again the distinguishing feature of a design in which there are no apparent changes. Microsoft has focused on renewing the internal specifications, which are adapted to the new times.
Connectivity
Connectivity options on these devices are decent, but it is still disappointing that we still do not have support for Thunderbolt 3 ports, one of Microsoft's missed opportunities with this renewal.
The options provided by these ports can be partially covered with the new Surface Dock 2 with four USB-C ports, Ethernet connector, two USB-A ports and headphone port and that yes, it will cost you a few bucks.
We have two USB-A ports, a USB-C port for charging (supports Power Delivery) and for connecting devices with USB 3.1 interface, and also an SD card reader and, attention, the traditional Surface Connect port that remains the default alternative for charging the laptop.
Doing without it (to add other ports or that Thunderbolt 3 connectivity, for example) seemed coherent given the versatility of USB-C ports: another missed opportunity.
Processor
The new Surface Book 3 has 10th generation Intel Core processors which, yes, are not the most powerful in the range for laptops: their TDP is 15W, a figure that significantly limits their power but has the advantage of helping their efficiency and reducing dissipated temperatures.
It is a pity that Microsoft did not offer an option to integrate the AMD Ryzen 3000. That is undoubtedly one of the great missed opportunities of a Microsoft that continues to focus the bet on Intel micros despite the interest generated by AMD micros in recent months, especially in the productivity environment and in environments for which this equipment is intended.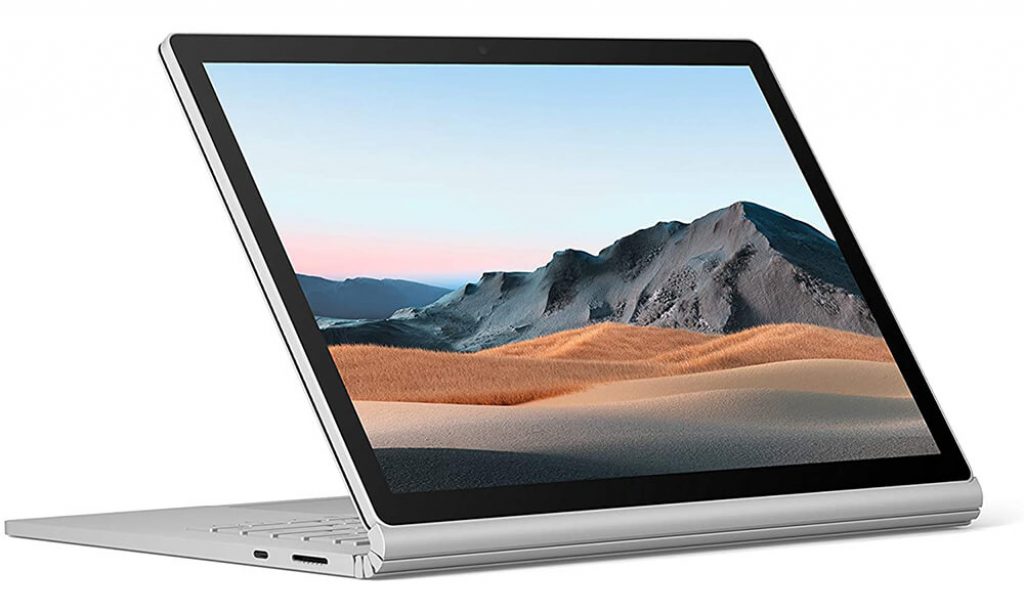 RAM
There are also various configuration options that can include up to 32 GB of RAM. At Microsoft they highlight how that is interesting for developers and professional users who for example make extensive use of virtualization or container technologies such as Kubernetes in their work.
Storage
Storage can also reach new limits thanks to M.2 drives in 2280 form factor of 1 TB and even 2 TB.
Graphics
On the 13.5-inch model we can opt for integrated Intel Iris Plus Graphics or a dedicated graphics from NVIDIA, the GeForce GTX 1650 Max-Q.
In the 15-inch model there is more room to maneuver and we can choose between a GTX 1660Ti or a graphics dedicated to professional environments, the Quadro RTX 3000.
This graphics card is clearly oriented towards creative 3D design and modeling environments, and although the GTXs we can access will allow us to enjoy games on this device, it is clear that its orientation is not pure gaming equipment.
The power adapter gains a lot of power and thus corrects one of the small problems of the previous model: it was possible to consume more battery than the adapter managed to recharge when we subjected it to certain scenarios such as intensive games.
With the new 127W model in the 15-inch variant that no longer happens.
Conclusion
In short, we will definitely recommend this device but you should keep in mind the shortcomings we have mentioned above before making a final decision of buying this laptop.
If you have any questions or concerns? Feel free to leave a comment down below.
Keep visiting our website to learn about the features and specifications of laptop you're planning to purchase.