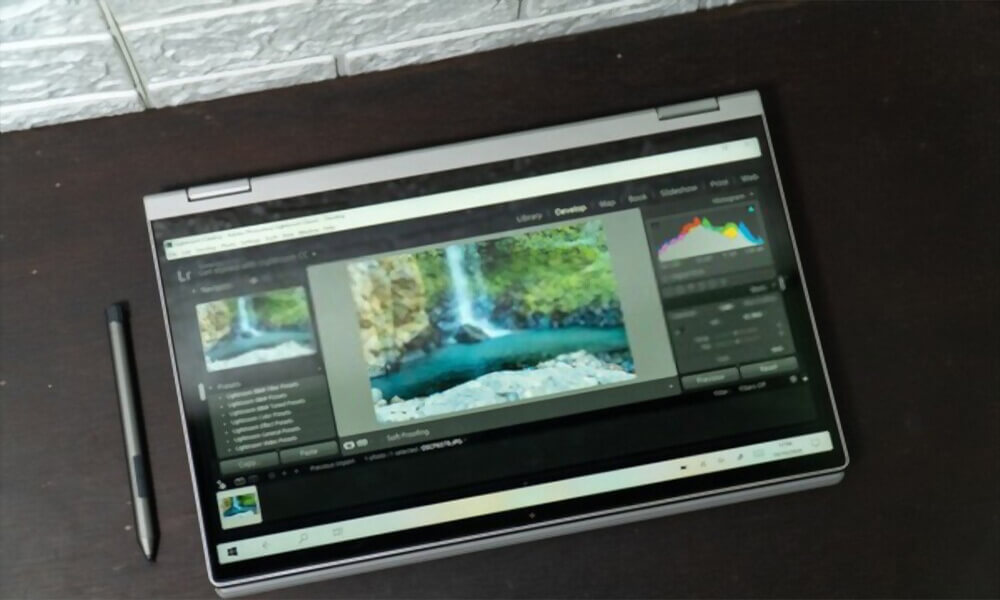 Lenovo Ideapad 330-15ICH is one of the most powerful laptops of this brand, both its processor and its graphics card prove it.
Do You Know
Lenovo was founded in 1984 and in 1988 was already the leading manufacturer of computers. In 2005 they bought some of the shares of the great American company IBM.
This computer is aimed for advanced users with high performance expectations. The Ideapad 330-15ICH is durable offering great technical features, we can consider it as a high-end Lenovo computer.
Lenovo Ideapad 330-15ICH Laptop
In this review you will find in depth details about the main advantages, weaknesses and uses of this laptop . Leave a comment if at the end you are left with any questions, and we will answer you as briefly as possible.
Elegant and Solid Design
The Lenovo Ideapad 330-15ICH has a classic and solid design, made of polycarbonate providing strength and lightness. It will be able to turn up to 180 degrees thanks to its more than flexible hinge system.
Size and Weight
With a weight of 1.46 kilos and a thickness of 2.29 centimeters, this laptop has been put on a diet. Therefore, it has a very comfortable size to work with, as well as an ideal weight, thus increasing its portability.
Thanks to its polycarbonate plastic material which makes this computer very light and compact, an important aspect to take into account when choosing a laptop.
High-Resolution 15.6″ Screen
It has an excellent resolution, as its 15.6-inch Full HD screen can reproduce up to 1920 x 1080pixels, this will provide an incredible sharpness. You will be able to watch your series, movies and games with a very realistic feeling. Additionally, it incorporates Dolby Audio, an excellent surround audio system offering the most pleasant acoustics.
Very Powerful Processor
Integrated with a powerful eighth-generation 6-core Intel Core i7-8750H processor, reaching frequencies of up to 4.1 GHz. We are talking about the presence of an extra fast laptop, which provides us with very advanced graphics with 9MB of high quality performance.
Gaming Graphics Card and 8GB RAM Memory
The Ideapad 330-15ICH offers a powerful Nvidia GeForce GTX1050 graphics card, which relies on its own GDDR5 processing power with 4GB, providing smooth graphics, reduced image fragmentation, cinema-like entertainment, games with detailed and realistic graphics, fast startups and improved performance without sacrificing overall responsiveness.
As far as the gaming world is concerned, we have to highlight another model, the ASUS TUF A15 Gaming Laptop being one of the best gaming laptops.
That is, no matter how you use it, playing, working, editing or creating content, you will enjoy a very good graphics quality. You can play at the highest level without even worrying because it supports demanding graphics.
It is equipped with a 2.5-inch SSD hard drive (128 GB) high speed and a RAM memory of 16GB DDR4 2400Mhz. Providing the user with a very large capacity to download your best series and multimedia files, as well as to download any type of programs and games of last generation.
Connectivity and External Connections
It has the presence of a DVD input, which is a plus, since this option is increasingly scarce in the market.
It incorporates an HDMI port (unlike the Apple), a USB-A port, a USB-C port; Additionally, it features a 4-in-1 card reader (SD, SDHC, SDXC and MMC). It has dual band Wifi AC (mx 433 Mbps) and Bluetooth 4.1.
Long Battery Life
It has an excellent autonomy, which provides an extensive battery life of approximately 10 hours at maximum performance. In addition, it is equipped with a fast charging system, with only 15 minutes of charging you will have up to two hours of battery available.
What do Users Think of this Lenovo Ideapad 330-15ICH Laptop?
The 330-15ICH is a very complete computer in the Lenovo range. Its extra fast processor is the most appreciated by users, in addition to its excellent graphics. This allows us to say that the Ideapad 330-15ICH is more than a conventional computer, it allows users to enjoy an advanced technological experience.
On the other hand, if we are looking for something with more power and performance we recommend the MSI GL65 Leopard.
The opinion of the users who already got this laptop confirms that the speed, fluidity and graphics are exceptional at a very affordable price, making it one of the best laptops for the price.
Who Should Buy this Lenovo Ideapad 330-15ICH Laptop?
Just like the Lenovo Yoga 720-13IKBR, we are talking about one of the most complete laptops in the Lenovo series, the best value for money in the market where the competition is not able to reach.
Lenovo Ideapad 330-15ICH is a computer with features from beyond. Full HD display, turbo processor and supports demanding graphics, typical of last generation games.
Not only will it allow you to fulfill your conventional jobs, it will also allow you to live an incredible entertainment experience and most importantly in a safe, durable and resistant way.
Lenovo offers a two-year worldwide warranty on all its products, unlike the competition who normally offer only 1 year.
The Asian brand Lenovo has designed through its 330 models, a series of very economically priced laptops but with high-level functions and technologies, with features to suit all tastes and users.
An ideal series for students, travelers, workers, regulars and home users. The Lenovo Ideapad line is the best you will find in the market when talking about value for money. A laptop is not just a device, it is an investment, a tool for our life, which is becoming more and more essential.
This is your laptop if… If you have a mid range budget, and you are looking for a high performance laptop at a price below the market.
Color: Black.
Available Versions: 16GB RAM | 1TB HDD + 256GB SSD | SinSO , Nvidia GTX1050-4GB
Pros & Cons
Following are the PROS & CONS of this product.
PROS
Supports demanding graphics
High performance processor
Excellent display resolution
CONS
Its battery life could be improved
Where to Buy the Lenovo Ideapad 330-15ICH at the Best Price?
If you have a preference for in-person purchase, it is best to go to department stores or electronics or computer stores to buy this computer.
However, the little time we have may lead us to make the purchase online, in this case, we recommend Amazon as the ideal place to get a laptop PC, because no one beats it in price and service.
To check the current price of the Lenovo Ideapad 330-15ICH on Amazon click on the link below.
Keep visiting our website Laptop Guide and if you have any questions? feel free to leave a comment down below.