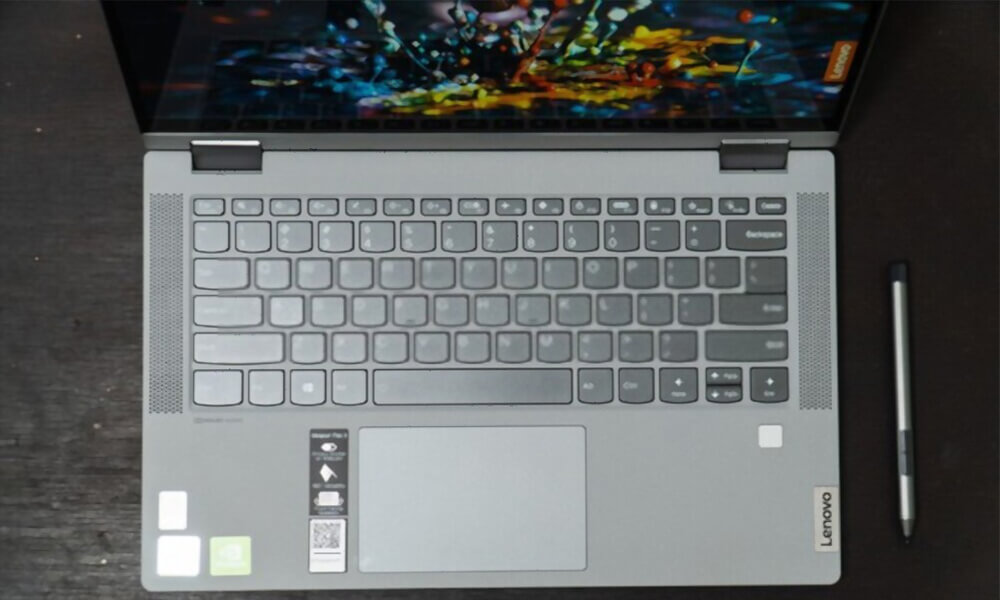 Lenovo Ideapad 330-15AST is a cheap, simple, practical and accurate laptop. These are the best attributes to describe this laptop designed to meet the basic needs of users. In other words, this Lenovo laptop is a bomb in everything from office automation, multimedia and web browsing.
Do You Know
Lenovo is an acronym for "Le" for legend and "novo" meaning new. In other words "New Legend".
We are talking about the basic range of the Asian brand Lenovo, recognized for years as one of the best on the market.
Lenovo Ideapad 330-15AST Laptop
Here we will tell you all the main features and weaknesses of the Ideapad 330-15AST laptop. If at the end you have any doubts, leave a comment, we will answer you as soon as possible.
Following are the technical specifications and features of this Lenovo Ideapad 330-15AST laptop..
Solid and Compact Design
The Lenovo Ideapad 330-15AST like all Lenovo Ideapad series, has a solid and compact design. It is made of polycarbonate plastic, a material known for its strength and lightness.
Overall, it has a metallic finish that gives it an elegant touch. Thanks to its hinge system, it can be opened up to 180º.
The lower part has rubber membranes to maximize ventilation and prevent overheating.
Additionally, on the right side of the keyboard there is an independent numeric keypad. On the other hand, if you are one of those who do not like to carry a mouse everywhere, with the new design of the Ideapad 330-15AST you will not need it, it has a touchpad system with fast response and precision.
Weight and Dimensions
With a weight of 2.1 kilos and dimensions of 378 x 26 x 2.29 (width x depth x height), it offers a very comfortable and standard size to carry it in any bag or backpack, very comfortable to work with.
At the same time, it has an ideal weight thanks to its polycarbonate plastic material, which will favor the mobility of it.
15.6″ HD Display
The entire IdeaPad series features 15.6-inch screens, reproducing 1366 x 768 pixel displays. In this case you will have no problems to make use of multimedia content, you will have a sufficient sharpness, however, some drawbacks with demanding graphics.
It comes with Dolby Audio, an excellent audio system that offers an enhanced experience when watching movies and listening to music.
AMD A4 Processor
Integrated with a dual AMD A4-9125 (2C, 1MB) processor, which reaches frequencies of up to 2.6GHz. This processor ensures uninterrupted fluidity when performing your daily computing tasks, web browsing, viewing HD multimedia content and word processing.
Additionally, you can find a laptop with a more powerful processor from the same brand, we are talking about the Lenovo Ideapad 330-15ARR.
4G RAM and AMD Graphics Card
The Ideapad 330-15AST offers us an AMD Radeon R3 Graphics Card, with a computing power of 0.19 TFLOPS, which gives us very smooth graphics and high performance for basic functions. It is important to mention that this is not a gaming laptop, if this is what you are looking for, it is more advisable to opt for an R7 graphics card.
As a special feature of the Ideapad 330-15AST, it is equipped with an SSD hard drive (128 GB) and a 4G DDR4-2133 DIMM RAM with 16GB of Optane, which is surprising since we are talking about twice as much GB as computers of the same range as this computer, exponentially increasing its performance. For file storage it has a 500GB SATA HDD hard drive.
This laptop boots from scratch in just 15 seconds. That alone speaks volumes about the speed of your system.
Additionally, if you want a more powerful RAM memory and a hard disk with a larger storage capacity you can consult here.
More than Acceptable Connectivity
It has the presence of an HDMI port, an Ethernet LAN port (100/100M), a USB 3.0 port, a full-size USB 2.0 port (the most used in the mobile world) which goes very well when making presentations or transferring information; A 4-in-1 card reader (SD, SDHC, SDXC and MMC). It has 802. 11ac dual band Wi-Fi and Bluetooth 4.1.
Fast Charging and Long Battery Life
Lenovo laptops are renowned for their long battery life, and the Ideapad 330-15AST is no exception. With its 2-cell Lithium 30WH Battery, it features a "Rapid Charge" technology, which will provide you with enough battery in a reduced charging time.
Operating System
Here you have two options to choose from, between having the laptop come without a pre-installed operating system or with a Windows 10.
Windows 10 is noticeably nicer than previous versions of the operating system. The icons, colors, backgrounds and lock screens seem to be modern and fresh.
What do Users Think of this Lenovo Ideapad 330-15AST Laptop?
As you can see, this laptop has a very affordable and economical price, just like the HP Notebook 15. This is a simple laptop, with HDD disk and a plus of good memory, fast, efficient and economical.
The truth is that Lenovo has done very well with its Ideapad series of computers. As mentioned above, it adapts to practically any taste or basic need of use. Its acceptable features and reduced price, make it more than acceptable. Buyer reviews on Amazon reflect this, as they give it positive ratings.
Who Should Buy this Lenovo Ideapad 330-15AST laptop?
Let's say you need a new computer but you don't want to spend a lot of money, you're just looking for something that will help you accomplish your basic tasks, store your files, photos and multimedia, as well as enjoy your movies and series.
The Ideapad 330-15AST is the perfect laptop for you, as it is one of the best cheap laptops on the market in terms of performance. Acceptable graphics, speed and high battery life.
This is your laptop if… You are looking for a laptop to cover your basic needs and you are on a mid budget.
Price-Performance Ratio: 7/10
Colors: Platinum gray, blizzard white, midnight blue, chocolate brown and onyx black.
Available Versions: Intel Core i3-813OU, Intel Core i3-6006U, AMD A4, Intel Celeron, No OS, Windows 10.
PROS & CONS
Following are the PROS & CONS of this product.
PROS
Fast loading speed
Good memory
Very affordable
Convertible up to 180 degrees
CONS
Resolution can be improved
Not recommended for demanding graphics
Where to Buy the Lenovo Ideapad 330-15AST Laptop at the Best Price?
You can always find this laptop in electronics stores. If you have finally decided to buy this laptop I recommend you take a look at its price on Amazon, as most of the time we can find Lenovo laptops with discounts, much cheaper than in other online stores or in the manufacturer's own store.
If you want to save some quick bucks, Amazon could be your best option. It has a very safe product management and always is in favor of the customer, which offers the user very good guarantees of delivery and return.
To check the current price of the Lenovo Ideapad 330-15AST on Amazon click on the link below.
Keep visiting Laptop Guide to read latest reviews, news related to upcoming laptops and more.