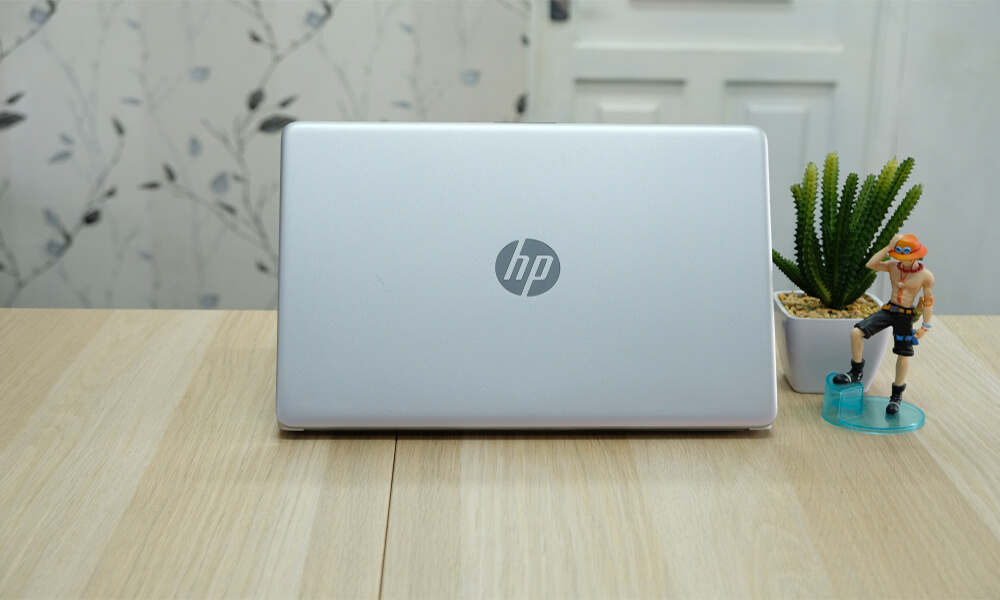 With the HP Pavilion 14 notebook, we are facing a new generation of laptop, characterized by advanced performance, exceptional fluidity and immediate loading, as well as an unparalleled experience.
Do You Know
HP Pavilion opted for a WLED backlight technology, which reduces screen consumption compared to conventional LCD technology.
If you are looking for elegance, lightness and mobility, this computer model is the ideal choice for an Ultrabook laptop that can perform advanced functions at high performance.
HP Pavilion 14 Laptop
Below, we have talked a little more in depth about this laptop model, what it offers and why when you have finished reading the analysis of its features you will consider it as your next purchase.
Sleek and Light
The HP Pavilion 14 offers a clean, ultra-thin and lightweight design, allowing you to go everywhere with it.
This laptop measures 32.7 cm high by 22.6 cm wide by 1.8 cm thick. it has a weight of 1.59 kg. You're probably wondering if it's really worth buying, even though there are smaller and lighter computers out there. Well, once you finish reading this article you will realize that the HP Pavilion is going to become your new prized purchase.
Anti-Glare and Full HD Display
The HP Pavilion 14 has a 14-inch screen, that is 33.6 cm wide diagonally, and supports resolutions up to 1920 x 1080 pixels, so you will get an excellent sharpness.
It has anti-reflective technology and WLED backlighting, in addition, it has Full HD resolution with 1920 x 1080 pixels. Additionally, the display has a narrow side frame, which offers 180 degrees.
However, the color reproduction limps a bit, as these are not displayed very well, so it is recommended to use an external monitor if you are going to make graphic designs.
Latest Generation Processor
The HP Pavilion 14 incorporates an Intel Core i7- 8550U processor with a base frequency that can reach from 1.8 GHz up to 4 GHz. In addition, it features Intel Turbo Boost technology, an 8MB cache memory and 4 cores that power the low-power hardware.
The hard drive features an SSD with a capacity of 256 GB which allows running files at higher power and higher speeds. In addition, it has a read and write speed unmatched, practically, by other laptop models on the market offering enviable performance.
RAM and Graphics Card
As for the graphics offered by this laptop, which clearly stands out is not a simple graphics card, but the Nvidia GeForce MX 150 graphics card, a video memory, with a capacity of 4000, capable of decoding information up to 4K and thus offer, along with the windows 10 operating system, a high quality display.
The type of technology used by the memory as well as the memory itself is DDR4 SDRAM.
The RAM memory has a capacity of 8GB. Which allows you to store a large number of programs and data, as well as perform read and write operations. If you want more RAM memory capacity you can find the HP Pavilion with 16GB.
In addition, it should be noted that this laptop already incorporates a hard drive with a capacity of 256 GB which allows you to expand the storage space for more programs or multimedia content.
On the other hand, if you want a smaller capacity HP laptop at a more affordable price check out the LG gram Thin and Light Laptop.
Connectivity and Battery
The HP Pavilion 14 features 3 USB 3.0 ports, one HDMI port and one more Ethernet port. In addition, the type of connectivity used is 802_11_BG and an 802.11b/g connection.
The battery life of this laptop is really promising, with a continuous use of almost 11 hours, which will avoid carrying the charger always on you and being constantly aware of where there will be a plug where you can charge it.
What Do its Buyers Think?
Like the LG Gram, the HP Pavilion 14 is a very complete laptop that stands out for its lightness, high capacity and screen resolution. For a price proportional to its quality, you will be able to acquire a laptop comparable to many of those of higher ranges or brands or of greater renown.
For all its features mentioned, it should be one of your top choices if you are considering buying a laptop for college.
Who Should Buy this HP Pavilion 14 Laptop?
We recommend the HP Pavilion 14 laptop if you are looking for a lightweight, powerful laptop with good graphics, a good screen and a large storage capacity, with extensive connection possibilities at a mid range price depending on the greater or lesser capacity of RAM and SSD.
Still, if you want a more powerful and with greater possibilities the Asus Zenbook 2 in 1 can open a world with its touch screen on the keyboard, it is also considered one of the best laptops for graphic arts and design.
This is your laptop if… You wantit to surf the web, check emails, do Word work, watch movies. It will give you an extraordinary performance. In addition, its SSD will allow you to have heavy applications that do not require much graphics performance.
Value for Money: 9/10
Versions Available: 16GB RAM and 128GB SSD/ 8GB RAM and 256GB SSD
Colors: Combination of silver and black.
Pros & Cons
Following are the PROS & CONS of this product.
PROS
Next-generation processor
Supports demanding graphics
Very high resolution
Powerful RAM memory
Where to Buy the HP Pavilion 14 at the Best Price?
Usually, people rush to go buy a laptop in a physical store or online, and we recommend buying online on Amazon.
In addition, Amazon offers a very good warranty and return services and in case the product arrives in poor condition or with any defect is responsible immediately. To check the current price of the HP Pavilion 14 on Amazon click below.
Keep visiting Laptop Guide to read latest reviews and if you have any questions, feel free to leave a comment down below.