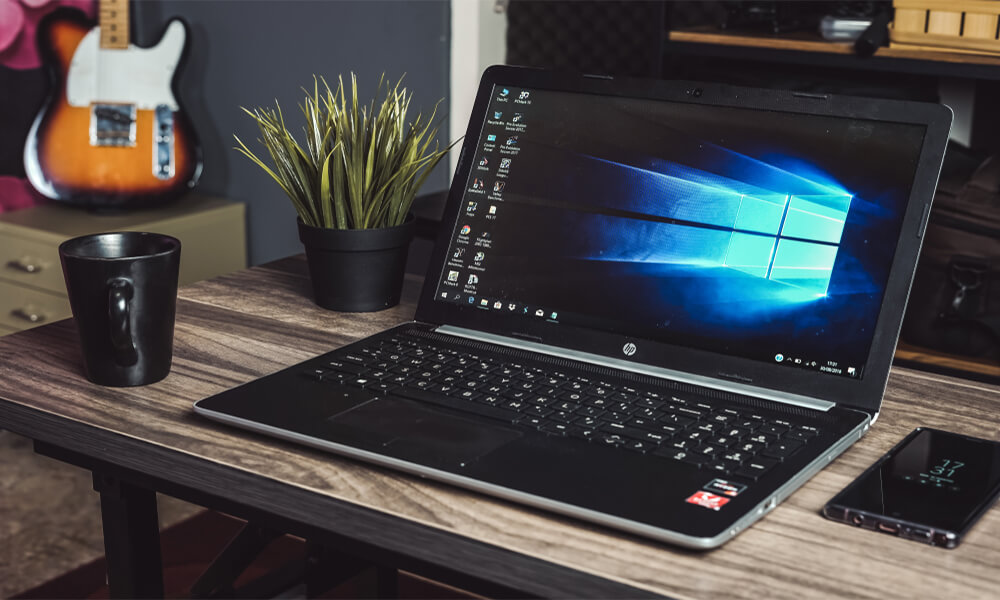 The HP Notebook 15 laptop has a little underpowered processor, however, it offers high performance at a very affordable price.
Do You Know
This version of the HP Notebook is one of the cheapest 15-inch laptops on the market.
If you need to be connected to your laptop all day long, checking mail, answering emails, doing work, scheduling projects, presentations and more.. This laptop is the right choice for you.
HP Notebook 15 Laptop
In this article, we will explain a little more about this new laptop from the HP. From which you will discover all the features and possibilities it offers to become your best work tool.
Elegant, Stylish and Easy to Carry
The HP Notebook 15 has always been one of the leading laptop brands for a clean and elegant design. As for the measurements of this laptop, this is 37.6 cm high by 24.6 cm wide by 2.3 cm thick and weighs 1.77 kg. Although it may be a somewhat high weight, it is not at all expensive to carry in a case, backpack or shoulder bag.
15.6″ Screen
The HP Notebook 15 laptop features a 15.6-inch display with a maximum resolution of 1366 x 768 pixels, although these may seem like weak values. However, this laptop has a high definition image quality.
In addition, the HP team has taken into account the consumption of the screen and that is why it has used WLED technology instead of the generally used LCD. WLED technology offers the same good image quality, but at a much lower power consumption.
Celeron Processor and Hard Disk Capacity
Like the Medion Akoya E4251 notebook, this HP Notebook 15 features a dual-core, dual-thread Intel Celeron N4000 processor, with a base frequency and speed ranging from 1.1 GHz to 2.6 GHz. It also has a 4MB cache memory.
It is an entry-level processor that offers acceptable performance. However, it is a laptop designed for simple tasks, at no time is it characterized as a laptop with the capacity to open multiple applications and programs at the same time.
Regarding the hard disk, this laptop integrates a 128 GB SSD, which, excluding the Windows installation, allows the customer to use 83 GB of storage.
HP Notebook 15 develops a wide range of notebooks, where you can combine hard disk, processor and RAM memory.
RAM Memory and Graphics Card
This HP Notebook has a graphics card and graphics processor Intel UHD Graphics 600. This graphics card is compatible with DirectX 12 and can reach an average speed of up to 650 MHz and the interface of this is already integrated.
The RAM memory has a capacity of 4 GB DDR4 which is characterized by 2400 MHz speed. This RAM design allows you to run programs more securely.
And, as we have already mentioned, this laptop comes with a 128 GB hard drive, thanks to which, if the consumer needs it, the storage capacity for programs, games or other multimedia files can be increased.
What does the HP Notebook 15 Offer in Terms of Connectivity and Battery Usage?
This notebook has 3 USB 2.0 ports, two 3.0 ports, an HDMI port and an Ethernet port.
On the other hand, as one would expect given the technological era in which we live, it connects to Wi-Fi and Bluetooth 4.2.
In addition, the type of connectivity employed is 802_11_BG with an 802.11b/g connection.
The battery of this laptop will surprise you, as it has a battery life of 13 hours, which far exceeds the average battery life offered by most computers and laptops on the market.
What is the Opinion of Buyers?
The HP Notebook 15 is an inexpensive laptop highlighting the autonomy of its battery. It is therefore an unbeatable option for basic use.
After everything discussed in this article, surely you can't get it out of your head, but just to convince you, here are the opinions of some of the customers who have purchased the product on Amazon:
If you want to know more about the opinions and read them all to finish deciding, by clicking on the link below you can access them.
Who Should Buy this Laptop?
The HP Notebook 15 is the ideal choice if you are looking for a simple, economical computer with good features and for day to day and the most basic tasks. That is, it enters our ranking of the best cheap laptops.
If you want the same model but with more powerful technical features, the price will increase progressively. However, you will find this range of laptops discounted constantly.
This is the laptop for you if… You are on a tight budget and you will be using it for personal and basic use.
Available Versions: Celeron N4000 4GB RAM 128GB SSD // Celeron N4000 8GB RAM 1TB HHD // i3 8GB RAM 1TB HHD // i3 8GB RAM 256GB SSD
Value for Money: 8/10
Colors: All registered models are in black, there is only one variant of the slightly more advanced, higher capacity model that allows the keyboard in white in contrast to the black screen.
Pros & Cons
Following are the PROS & CONS of this product.
PROS
Affordable and economical price
Perfect for basic and personal use
CONS
Processor is not very powerful
Does not support demanding graphics
Where to Buy this HP Notebook 15 at the Best Price?
It is advisable that before you do anything or go to buy it, compare prices on different websites for buying computers and laptops, as well as on the official website of the house HP.
Therefore, we suggest that you check on Amazon, as Amazon usually offers laptop at lower prices than HP itself or other computer stores.
Keep visiting Laptop Guide to read latest reviews, news related to upcoming laptops and more.