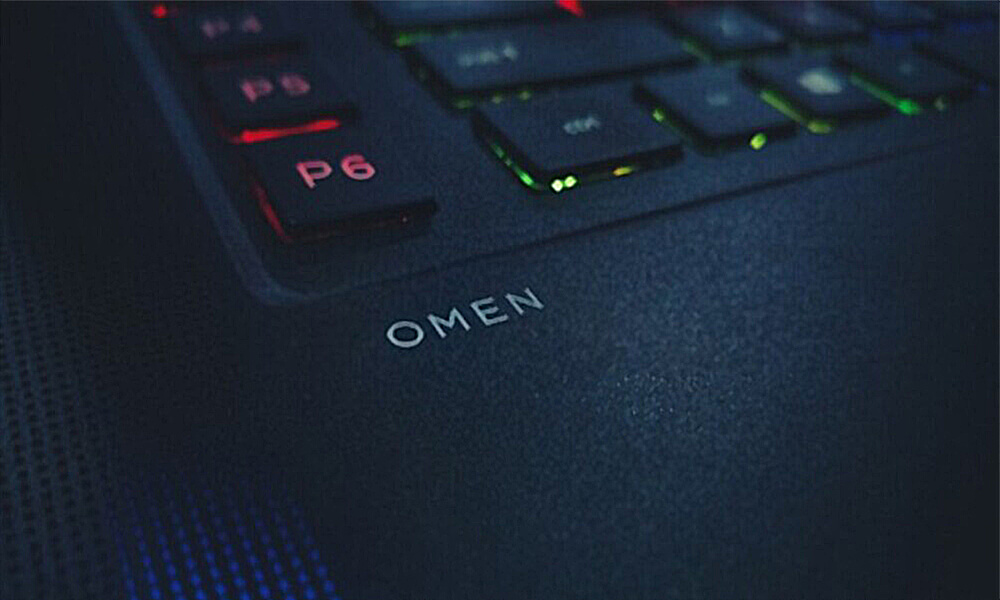 The HP Omen 15 is a very complete device to perform different activities. Now, if you want a laptop with a good performance to play games, do office or university tasks, this laptop is perfect for you. Its components give it an excellent performance, this is a feature that you will be able to take advantage of in any program.
Do You Know
The HP Omen 15 is a device designed for gaming. The different components it has give it an effective performance in most titles with high requirements.
One of the main things you will notice about the HP Omen 15 is an incredible design. This one is very appealing to some people, having a black color and an illuminated keyboard that contrasts with it. This is not a lightweight computer, but you will surely love it.
Its screen is one of the most attractive components of the HP Omen 15, it has a wide size, exceeding 15 inches. In addition, it has a Full HD resolution, so you can see with better quality every detail.
This device has an Intel Core i5 processor. This is able to give a more fluid operation to the equipment, although it may fall short with some games as it is not the most powerful on the market. It has a battery that gives it an autonomy of 3 hours, although this may vary.
Features of the HP Omen 15
The HP Omen 15 has interesting features that you will surely need when making a choice, these are some of them.
Dimensions and Measurements
This device has a large size due to the need for more intense cooling, so we sacrifice lightness for power. It measures 26.3 x 36 centimeters, plus a thickness of 2.6 centimeters, so unlike other devices this one is not quite thin.
If you are looking for a lighter and thinner device the Huawei Matebook X Pro will be an option with a little less performance for games but much more comfortable to work and deal with programs.
It is also important to note that it is a heavy laptop. This is another feature that can make it a bit more difficult to move it around, weighing 3.68 kg. Even so, it fits perfectly in a large backpack and can be carried without any problem.
High-Quality Display
It has a screen that you will love, mainly because it has a very high quality. A 15.6 inches screen will give you a better experience. In addition to this it has a resolution of 1920 x 1080 pixels, which makes it Full HD.
Another great advantage of the HP Omen 15's display is that it is anti-glare. This means that regardless of the lighting of the space you are in, it will still look its best. All this makes it one of the best gamer laptops.
High-End Connectivity
The HP Omen 15 has several connectivity options that you can take advantage of. For starters, it has a USB-C port and 3 USB-A ports. It also has a headphone jack and a microSD reader.
You can link it to other devices via Bluetooth and connect it to Wi-Fi networks. It has an Ethernet input, which you can use at your convenience.
Storage, Memory and Operating System
One of the things that makes this device perfect for running games are its components. These allow it to perform excellently. First of all, you will find its Intel Core i5 9300H processor with a turbo frequency of up to 4.1 Ghz. This together with its NVIDIA GeForce GTX 1650 graphics card and its 16 GB RAM memory will offer you a very good performance both when working with programs and in low and medium demanding video games.
It has a storage of 256 GB, although there is very little capacity for some you can also find a version with 1 TB storage, you will find versions that do not have an operating system installed. Just as you will find others with Windows 10, which is the most current operating system of this brand, besides being one of the best known today. However, the ASUS TUF Gaming Laptop has more storage and the latest ssd technology, 30% faster than conventional.
Camera
The HP Omen 15 has a camera that can be useful in any activity that requires it, with which you can record in HD quality.
What Do Buyers of the HP Omen 15 Have To Say?
This laptop has a very good rating from its buyers. This is due to the quality it has. However, some users have found some flaws in it, which we will tell you about.
Some buyers have had this laptop break down in a short time. However, it is only a small percentage.
Most buyers find this device perfect. It has the quality and power to run almost any game without a problem. Although in last generation games it will be necessary to lower the graphics settings for a smooth gaming experience.
To find more reviews and opinions about this laptop you can check out customer reviews on Amazon using the link below.
Why Should You Buy This Laptop?
There are many reasons why you should buy the HP Omen 15. This is a device designed to perform at its best in gaming. Although you will still be able to use it to perform any activity you want.
It is also important for you to know that its screen has a great quality. The screens of the laptop is Full HD IPS and is also anti-glare. This not only allows you to see every detail in the best way, but maintains the quality even in brightly lit places. Perfect for playing outdoors in summer without being bothered by the sun.
Its design is another reason why you should buy this laptop, as it is very attractive, in addition, its illuminated keyboard makes it much more striking.
How To Know if the HP Omen 15 Is for You?
If you are looking for a laptop to run games or watch movies this may be for you. While it is a laptop designed primarily for gaming you will be able to take advantage of many of its benefits in other activities.
Versions
You can find different versions of this laptop on the market. The design is maintained in each one of them, its components vary.
Its processor is one of the most notable variants, although there is a version with Intel Core i5. You can also find it with Intel Core i7 9th generation, which will give you a better experience. You will find versions with more storage, reaching up to 1TB.
If on the other hand, you are looking for a cheaper HP laptop this 15 inch HP laptop is a very good buy.
Pros & cons
Following are the PROS & CONS of this product.
PROS
Excellent screen.
It is a device designed for gamers.
CONS
Low performance in very high-end games.
Low battery life.
Where To Buy the HP Omen 15 at a Good Price?
In some countries you may find this laptop in physical computer stores. If this is not the case, we recommend you to choose an online store.
If you want to make your purchase in online stores one of your best options will be Amazon as they offer customers several advantages. Among them is their warranty, which will be very useful in case the equipment arrives defective. They will also be able to send you the laptop in case you are far away from the seller.
Check its price on Amazon using the link below.
Keep visiting Laptop Guide to read latest reviews, news related to upcoming laptops and more.