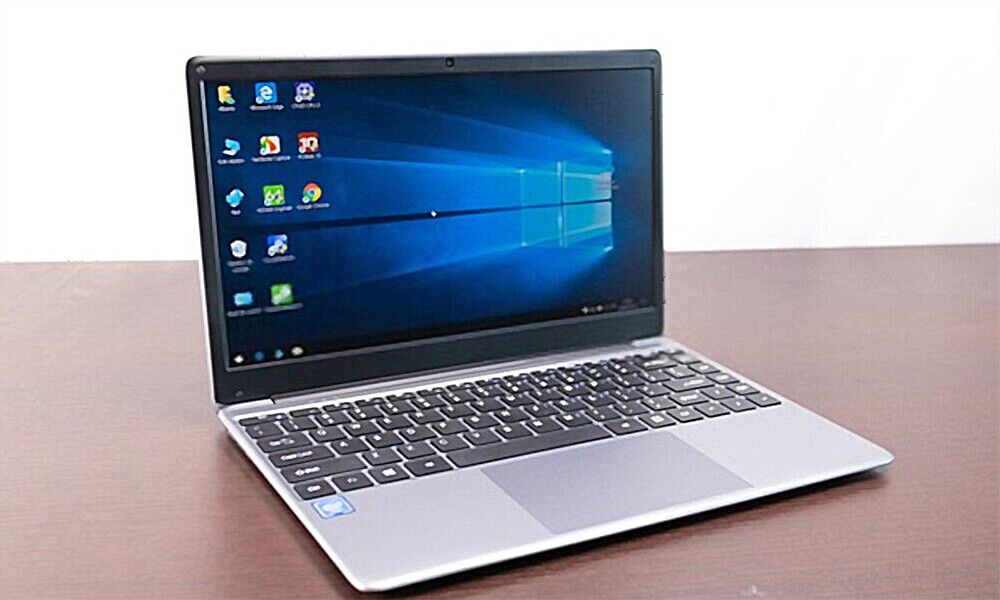 The Chuwi CoreBook Pro is a laptop that will meet your expectations and we will tell you why. If you are looking for a work device that you can take to your office this model is perfect, as it has an incredible quality that you can make the most of, plus, it has an attractive design.
Do You Know 
This is a device designed to work and study? Despite not having the most powerful components on the market, they perform incredibly well in this area. So you will be able to complete your goals without problems.
One of the first things you will notice when you see this device is its striking design, which is sleek and compact. This is an ultra-light and flat laptop, but in addition to this, it has a very convenient size to take anywhere. All these features will allow you to transport it in a much easier way.
Its screen has a 2K resolution, this will be useful to see with a higher quality each of the programs you run. In addition, it measures more than 13 inches.
This portable device has the Intel Core i3 processor, this is not the most powerful Intel processor. However, it is perfect to perform at its best in daily office tasks, handling normal programs and other medium-demanding tasks. You should keep in mind that its battery provides excellent autonomy, reaching up to 8 hours of operation.
Chuwi CoreBook Pro Features
This is a laptop that has features that will surely interest you, and below we will tell you about them.
Dimensions and Measurements
As we told you earlier this is a compact device. This is because it is designed to be easy to carry. However, it is still a very comfortable device, having a size of 28.9 x 21.9 centimeters. It is slim, boasting a thickness of 1.77 centimeters.
The Chuwi CoreBook Pro is characterized by being an ultralight model, which is also a great advantage for transporting it, as it weighs 1.34 kilograms. Another of the top laptops on the market in terms of its ultra-thin dimensions is the Apple Macbook Air, with a weight of 1.2 kg it will be very comfortable to carry it.
High Quality Screen
One of the most interesting features of this laptop is its screen. This is LCD and has a resolution of 2160 x 1440 pixels, which makes it 2k. Thanks to this you will be able to see with better quality every detail. In addition, this has an excellent size, being 13.2 inches.
Connectivity
The Chuwi CoreBook Pro has a very good system of connections, you will be able to connect it to Wi-Fi networks as well as link it to other devices via Bluetooth.
You will find that this laptop has a USB-A port and a USB-C port, as well as a headphone jack.
Storage, Memory and Operating System
This laptop has components that will allow you to work or study without any problem, as they help the device to perform well in these types of activities. However, you should consider that this is not a device that you can use to run high-end games.
It has an excellent processor, this is the Intel Core i3 which will perform perfectly in almost any activity. It also has 8 GB RAM and Intel Iris Graphics 550 graphics card.
Its storage is enough to store a large amount of documents or other files you need, as its hard drive has a space of 256 GB SSD. In addition, it has Windows 10, this is the latest operating system of this brand.
Camera
The Chuwi CoreBook Pro has a 1 MP front camera, which you can use in video conferencing or any other activity where you require it. It does not have a great image quality but it will be enough for this type of task.
What Do Chuwi CoreBook Pro Buyers Think?
Most of the buyers of the Chuwi CoreBook Pro are satisfied with it, as 80% of the reviews on Amazon rate it with more than 4 stars.
Most of them praised its good performance, the convenience of the product on a daily basis and its great battery life, as it can provide more than 7 hours of continuous use. In addition, we have found very good opinions of the screen, which seems great thanks to its 2K quality.
The main problems found in this model are related to the fan cooling. This can fail in some devices, causing the equipment to overheat.
Why Should You Buy the Chuwi CoreBook Pro?
There are many reasons why buying this device can be your best option, and this is mainly due to the components it has, the versatility of its size and the fact that it is one of the best value for money laptops.
You will love its 2K screen, with which you will have a better experience, because you will be able to see details better and read text more comfortably.
It has a modern and attractive design, as well as a lightweight.
When making your purchase you should keep in mind that this is a cheap laptop, in fact, it comes at a very affordable price.
How Do You Know if the Chuwi CoreBook Pro Is for You?
If you are looking for a laptop that you can take to the office or university this device is for you, as it has weight that makes it very easy to carry. In addition, it has components that allow it to perform excellently when using programs that require high processing power.
Versions
This laptop has only one version, so you will only find it in a single color and with the components specified above. Although with the Chuwi Aerobook you have another version of the same laptop that is somewhat lighter and cheaper if you are on a tight budget.
Pros & Cons
Following are the PROS & CONS of this product
PROS
Compact design.
2K screen.
Battery life of 8 hours.
CONS
Its camera is not of very high quality.
Sometimes it overheats.
Where Can You Buy the Chuwi CoreBook Pro at the Best Price?
This is not a well-known device, so it is likely that you will not find it in some countries, either in physical stores or online. However, there is one place where you will be able to find it at a good price and you will be able to order it no matter where you are.
On Amazon the Chuwi CoreBook Pro has an excellent price, so if you want to make your purchase in an online store this is your best option. In addition, your purchase is accompanied by other benefits that can help you. One of them is the shipment which is very safe, just like you will have guarantees in case the device arrives defective.
Keep visiting our website Laptop Guide and if you have any questions? feel free to leave a comment down below.