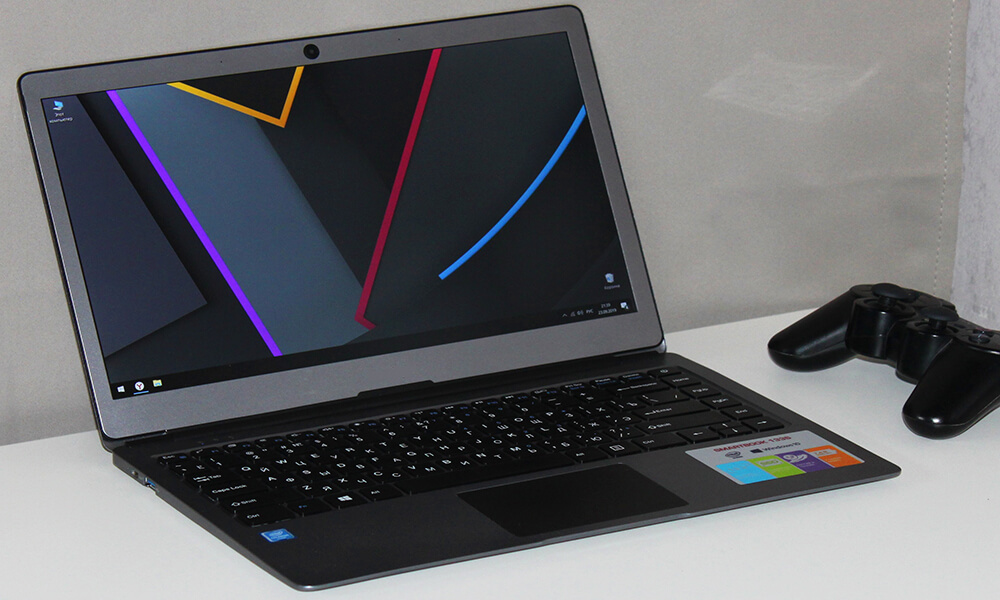 Last year we attended the presentation of a unique convertible by Acer: the Switch Alpha 12 stood out for a unique design support, but above all for a liquid cooling system called LiquidLoop that allowed the integration of powerful processors without using traditional fans.
That achievement is repeated in the Acer Switch 5, which now comes with the new 7th generation Intel Core i5 and Intel Core i7 (Kaby Lake) that bring more efficiency and power to these eye-catching 2-in-1s.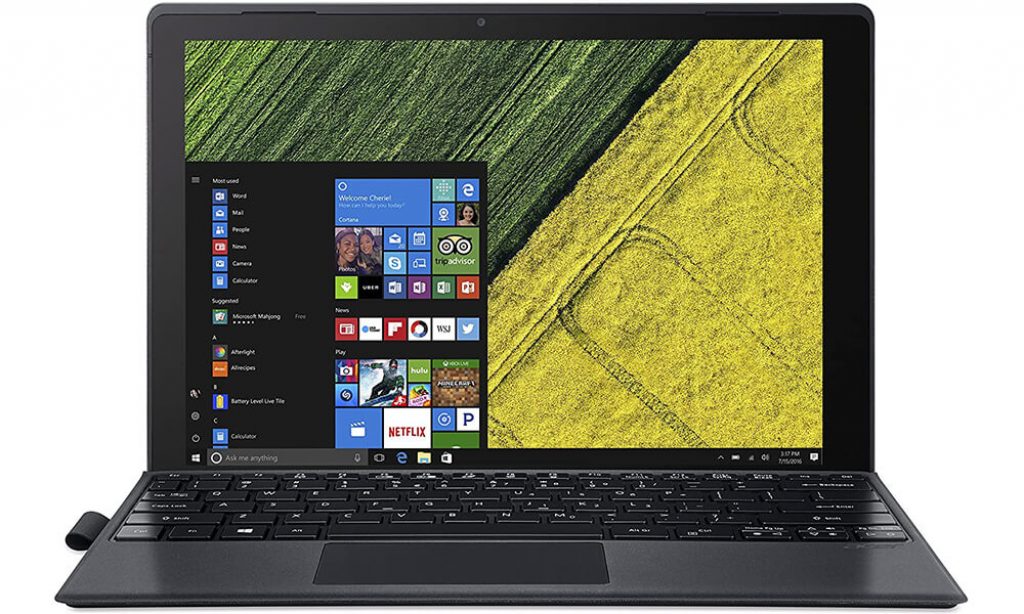 Acer Switch 5: More Power Without Too Many Compromises
The inclusion of these new Intel processors is the great novelty of equipment that, as we said, integrates the LiquidLoop system to cool these seventh-generation processors, which also offer improvements in graphics power thanks to their integrated Intel HD Graphics 620 GPUs.
The design of this Acer Switch 5 maintains the Acer patented stand with automatic retraction that allows you to adjust the viewing angle with one hand, and in this model we also have a fingerprint reader compatible with Windows Hello.
Acer Switch 5 Features & Specifications
Its specifications include a 12.2-inch display with a resolution of 2,160 x 1,440 pixels, SSD drive of up to 512 GB (expandable via MicroSD), and LPDDR4 RAM of up to 8 GB. It features two USB-C ports (USB 3.1 Gen 1 interface), plus three USB 3.1 ports with a traditional USB-A connector.
The Acer Switch 5 also boasts interesting dimensions and weight: 292×201.8×12 mm and 1.27 kg in weight including a detachable keyboard. These keyboards with integrated trackpad fit through a system of magnets on the computer screen.
In the case of the Switch 5, the keyboard is also backlit and the keys have a 1.4 mm travel. The optional complement to the keyboard is the Active Pen stylus, with 1,024 pressure levels.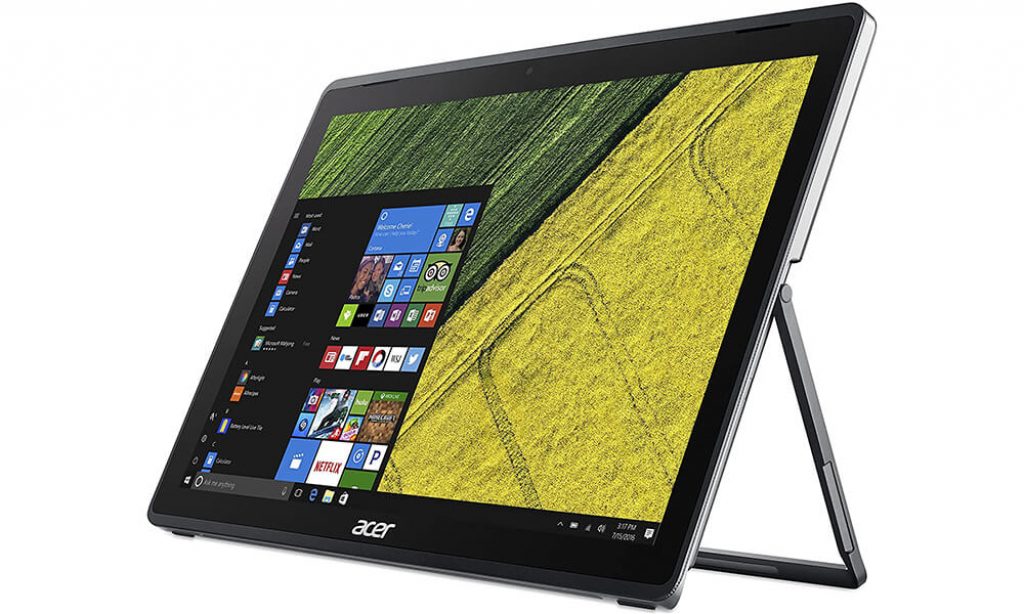 Acer Switch 3, the (Slightly More) Affordable Version
The younger siblings of the Switch 5 are the Acer Switch 3, devices that retain the 12.2-inch diagonal screen but do so with a somewhat lower resolution of 1,920 x 1,200 pixels.
As in the case of the previous model, this convertible comes with a detachable "but not backlit" keyboard, and as in the previous case it is possible to take advantage of its touch screen to take notes or draw with the Acer Active Pen.
This model includes up to 128 GB of eMMC memory (no SSD, beware) expandable via Micro SD and up to 4 GB of LPDDR3 RAM. We will also have a USB-C port (USB 3.1 Gen 1 interface) and a traditional USB-A port (USB 3.1 Gen 1 interface). The Acer Switch 3 measures 295 x 201 x 16.3 mm and is therefore a noticeably thicker model, although the difference in tablet mode is barely noticeable (9.6 mm for the Switch 5 to 9.95 mm for the Switch 3).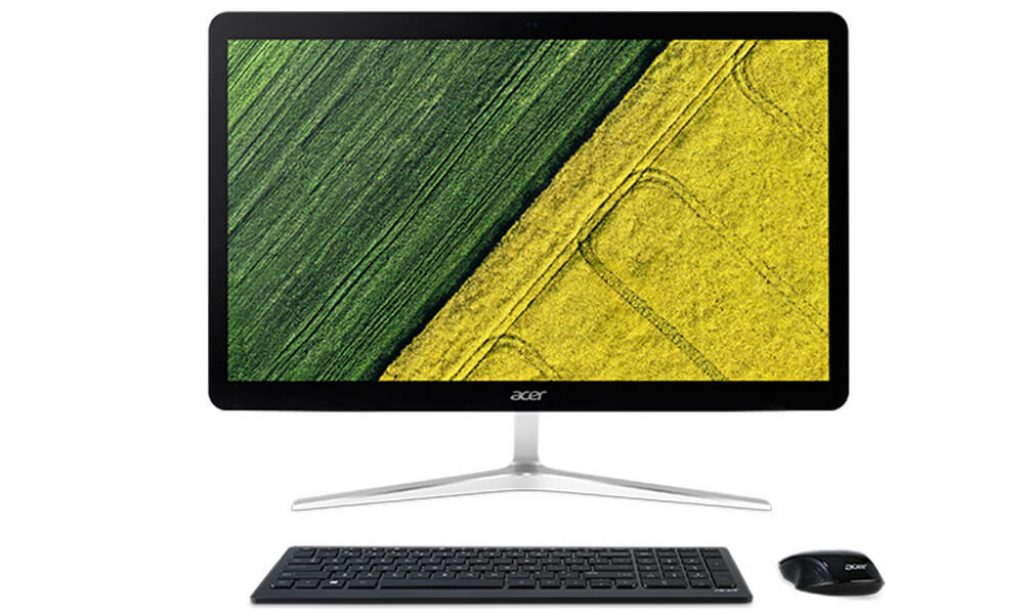 Liquid Cooling (and Optane!) Are Also Available for All-in-Ones.
This cooling proposal that is already the protagonist in these convertibles has also reached Acer's All-in-One desktop PCs. This is demonstrated by the Acer Aspire U27, a new device that also stands out for its slimness.
Acer boasts a chassis just 12 mm thick with a metal base with a curious V-shape and also stands out for that 27-inch screen with 1080p resolution in which we find an integrated subwoofer to provide guarantees in the enjoyment of audio.
The specifications include seventh-generation Intel Core i5 and i7 processors, as well as configurations with up to 32 GB of DDR4 memory at 2,400 MHz. In this device it is even possible to count on a recently introduced element: Intel Optane memories to accelerate access to the storage system.
Pricing and availability of the Acer Switch 5, Acer Switch 3 and Acer Aspire U27
These attractive proposals will not be cheap, however: the Acer Switch 5 with Intel Core i7 processor is available at little higher than a mid-budget laptop.
For its part, the Acer Switch 3 comes in a mid-budget range.
The Acer Aspire U27 recently won the iF Design Award, and is also available in a high budget range.
Keep visiting Laptop Guide to read latest reviews and if you have any questions, feel free to leave a comment down below.