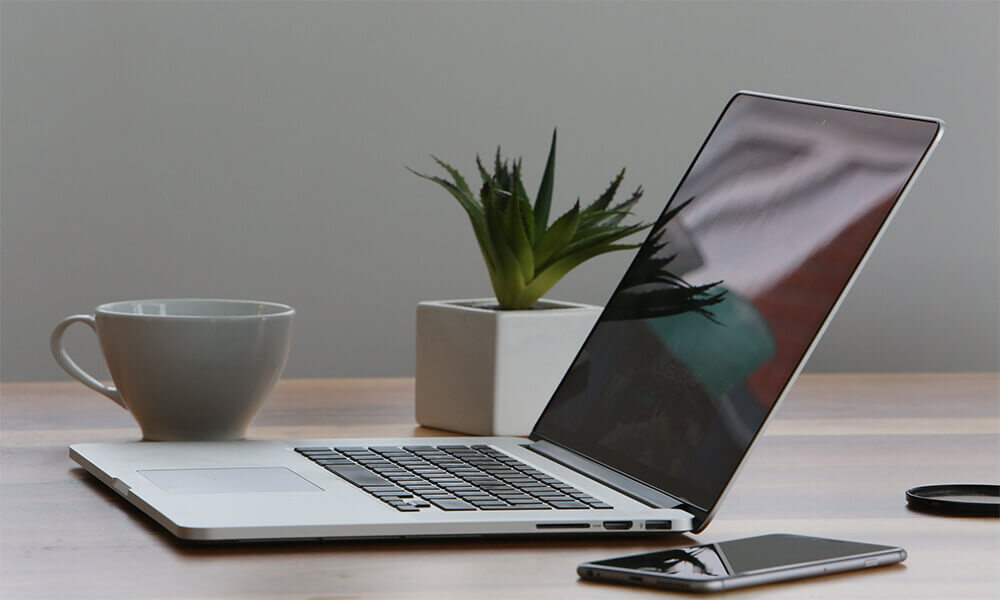 Is Acer Chromebook 11 the best budget Chromebook yet?
In the early days, Chromebooks were pretty limited without an Internet connection and only allowed you to install a handful of Chrome extension apps. That's no longer the case: Chromebooks just got a lot more fun.
The Acer Chromebook 11 is one of the first to launch with Google Play app support, which changes the perspective completely. Now you get the low cost of Chrome OS hardware with the fun of an Android tablet.
This particular Chromebook is also a great way to start the next stage of Chrome OS, thanks to a solid build, good screen and all-day battery life.
Acer Chromebook 11 Review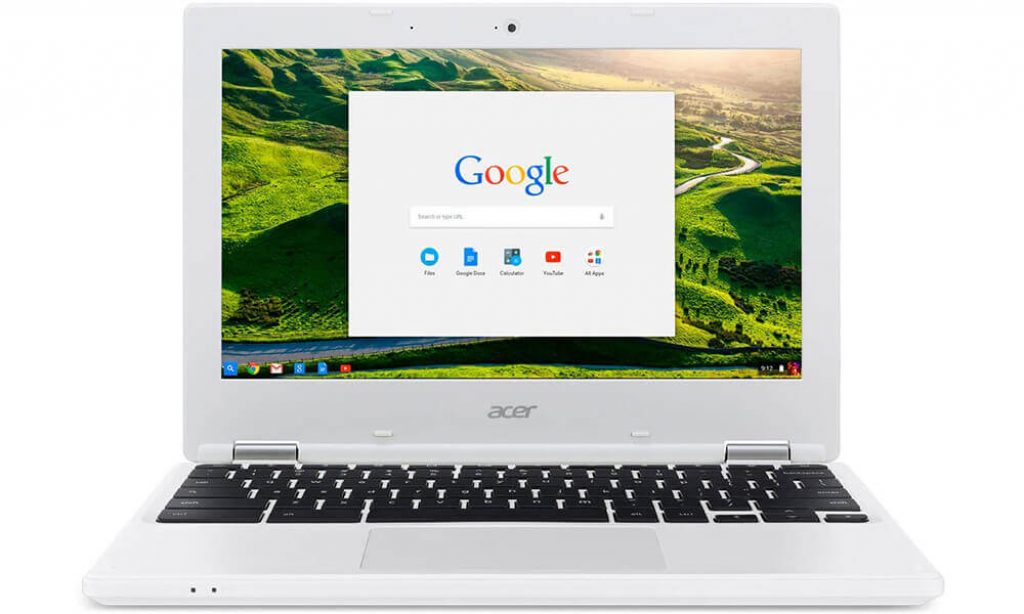 Design
All-plastic construction.
Rubberized bottom bumper
360-degree hybrid hinge
What's missing? Well, the Acer Chromebook 11 isn't going to challenge an Apple MacBook in style.
Where the Chromebook R11 has an aluminum plate on its lid, the plain Chromebook 11 is plastic throughout, including the lid, keyboard edge and bottom.
There's a sort of striped texture on the lid and a two-tone look to the keyboard edge to keep you from falling asleep just looking at the thing, but it's more practical than flashy. This mix of gray on white isn't just there for looks, though, as the gray parts are rubberized to absorb impact force better than hard plastic.
The Chromebook 11 looks less chubby than the Chromebook 11 N7 we also saw recently. Where the latter laptop has the military-grade ruggedness to withstand the careless treatment of a classroom of 30 pre-GCSE kids, the 11 is a bit thinner, less armored.
However, that's not to say it's poorly made. Anything but: a plastic laptop like this will never feel super expensive, but it's still very sturdy. The keyboard doesn't flex, the screen half is nice and stiff. You can try to make it creak a little if you try, but the Acer Chromebook 11 doesn't feel cheap. Given that it's cheap, it's a solid achievement.
Display
Low-resolution 11.6-inch, 1366 x 768 IPS LCD
10-point touchscreen
There's also a modern look to the screen. The 11.6-inch display uses a decent IPS LCD panel. Sure, it's low resolution, but color is satisfactory, if a bit undersaturated, and the display layer doesn't look recessed. Contrast is very good, and in the context of a cheap laptop, the image doesn't look too pixelated.
It's also a touchscreen, and like the previous R11 series Chromebooks, it's also a hybrid. The hinge swivels 360 degrees so it acts more like an all-in-one touchscreen laptop or a large home tablet. Fold the screen beyond 180 degrees and the keyboard automatically disengages.
However, there's a lot of competition here. For a little more money, you can get a 14-inch Acer Chromebook with a 1080p display, although the Chromebook 11's resolution is the standard for this 11-inch size. Forget resolution and the Chromebook 11 otherwise looks almost eerily comparable to that of a Windows laptop.
Keyboard and Trackpad
Good keyboard, lacks backlight
Trackpad with plastic cover
The keyboard on this model isn't as well-defined and stiff as Acer's thick Chromebook N7 11, but it's still similar to that of a decent Ultrabook. The keys aren't spongy or cramped, and we typed thousands of words for hours at a time without wishing we could go back to our normal work laptop, an older-generation MacBook Pro.
There's no keyboard backlighting, but that's not a surprise for the price.
Similarly, the Acer Chromebook 11 has a plastic touchpad instead of a glass one, but it still feels pretty good. The clicker is heavier than some, but only slightly. There's also none of the strange trackpad behavior you get with some lower-cost Windows laptops.
The version we used for this review has a U.S. keyboard, but hopefully you'll get one in the U.K. if you buy it from a reliable U.K. retailer.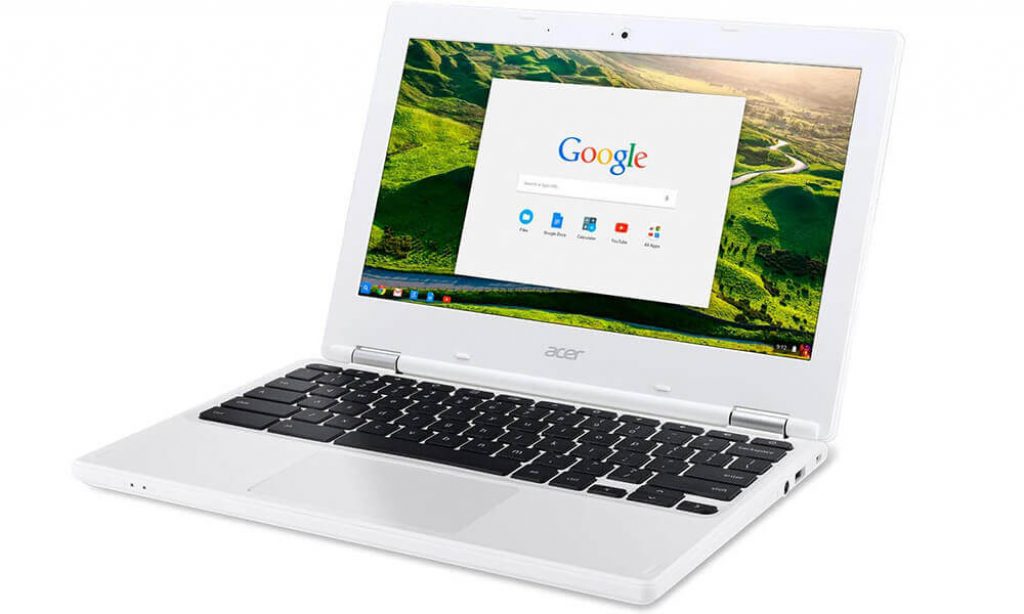 Connections & Ports
2x USB 3.0, 2x USB-C
microSD card slot
32 GB of storage
So far, the Acer Chromebook 11 has given us the basics, worked well but without much else to shout about. The connections have extras. That may sound boring, but it's important.
These days, laptops tend to either be on the side of the past, with full-size USB, or go with the future and use USB Type-C. The Acer Chromebook 11 has both: with two USB 3.0 ports and two USB-C, it's flexible for the here, now and future. This is the perfect matrix for a Chromebook, particularly when you tend to only get two main connectors anyway.
There's also a microSD slot, to add to the 32GB of onboard storage. If you only want to use Word-like apps, then that storage will be fine, but you'll run out if you start storing handfuls or movies or install all the most popular Android games. Fortunately, microSD cards aren't too expensive.
Software
Full Google Play support
High-end games are playable and fun.
Google Play support greatly opens up the capabilities of a Chromebook like the Acer Chromebook 11, making it a real alternative to a Windows laptop or more expensive hybrid. You can approach Google Play like you would a tablet: it feels the same.
Almost all of the apps and games we tested worked well, though there are clear signs that you're not running them on a native system. Like any new feature, Google Play support is a bit flawed. Many apps don't run in full screen to begin with, making it look like you're running them through phone emulator software. They must be restarted to "go full screen" and if you do this when you first run the app, it can completely mess it up, requiring a reinstall.
Similarly, some games will only work with the touch screen, and others require manual mapping of the keyboard to use it as a controller. However, it's a bit of a manufacturer's paradise. The ePSXe PlayStation emulator works perfectly, for example.
High-end games like Asphalt 8, which works as standard with the keyboard, are not lag-free, but the stuttering is more obvious in the menus rather than playing. No game we tested runs slow enough on Chromebook 11 to spoil the fun. And this is a simple Chromebook, so that's impressive.
Processor
Intel Celeron N3350 CPU, dual-core 1.1GHz.
The last budget Chromebook we reviewed had a lot of difficulty with Chrome's native first-person shooter game, which frequently slowed to single-digit frames per second.
With the Chromebook 11 you get 30 fps most of the time, with only occasional moments of stuttering. That's because the Acer Chromebook 11 uses a new Intel Celeron CPU. This central processing unit has power equivalent to a lower mid-range smartphone.
Some of our testing suggests that the Acer Chromebook 11 only uses one of its two processing cores when running Android apps, although we can't be sure of this at this time and it only means that performance will improve when Google Play support is further enhanced.
Having Android apps also allows you to use, for example, Microsoft Word instead of relying on Google Docs when you need to write something. If you want, you can store all Acer Chromebook 11 data locally, when it was mandatory in the early days of Chrome OS cloud storage.
Camera, Speakers and Battery Life
Front and rear cameras, both pretty bad
Battery life of 9 hours.
Good quality stereo speakers.
However, there are some slightly odd moves in the Acer Chromebook 11's hardware. It has two cameras: a low-quality VGA one above the screen and a better (but still bad) 5MP one above the keyboard.
It's an odd place to put a camera, but it becomes the rear camera when the laptop is used more like a tablet, with the keyboard flipped over. However, it ends up at the bottom of the back of the screen and not all apps switch the Acer Chromebook 11 when you flip the device over to correct this. It's another Android app bit that needs fixing on Chrome OS.
On a brighter note, the Acer Chromebook 11's speakers are quite usable. The maximum volume is good for a lower-tier laptop, the side-loaded stereo drivers deliver a wide image, and there's a bit of brittleness to the sound. Treble is a bit soft, making it sound a bit square, but these speakers could be much worse.
Battery life is another highlight. Thanks to Chrome OS's low overhead, you'll get about 9.5 hours of use when typing. Start gaming and that figure will drop, of course, but despite all the extra fun stuff Chromebooks just gained, we still consider them perfect for low-level work above all else. If you just want to play with apps, why, not buy an Android tablet?
The Acer Chromebook 11 charges with one of the USB-C ports and takes a couple of hours to recharge.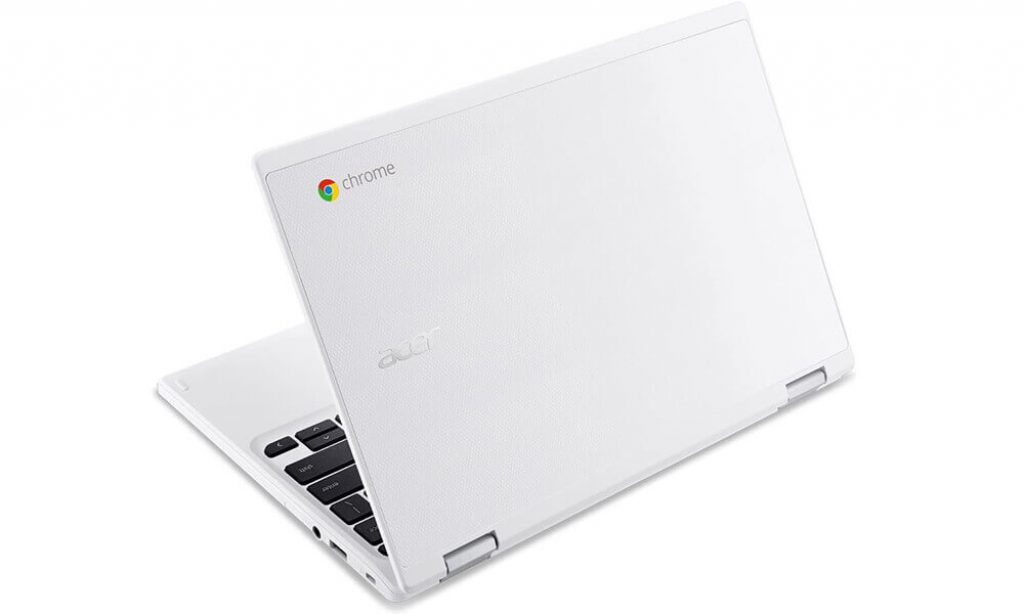 First Impressions
If you need design enthusiasm, you won't get it from the Acer Chromebook 11. This Chromebook is plastic, with only a few embellishments to separate it from the portable dummy you might see in a showroom.
However, it's smartly made, portable, and has more than enough features to make up for the lack of pizzazz. The screen is excellent despite the low resolution, the keyboard is very good, and the processor is powerful enough to make good use of Chrome OS's new ability to use Android apps.
The hinge and 360-degree touchscreen also make sense. Android apps still don't work 100% with Chromebooks, but the experience is good enough to make this level a whole new reason to buy one.
The Acer Chromebook 11 is as good as Chromebooks get. In fact, it's good enough to consider it in a 2-in-1 Android or even low-end Windows laptop.
Chromebook 11 (Our Recommended Models)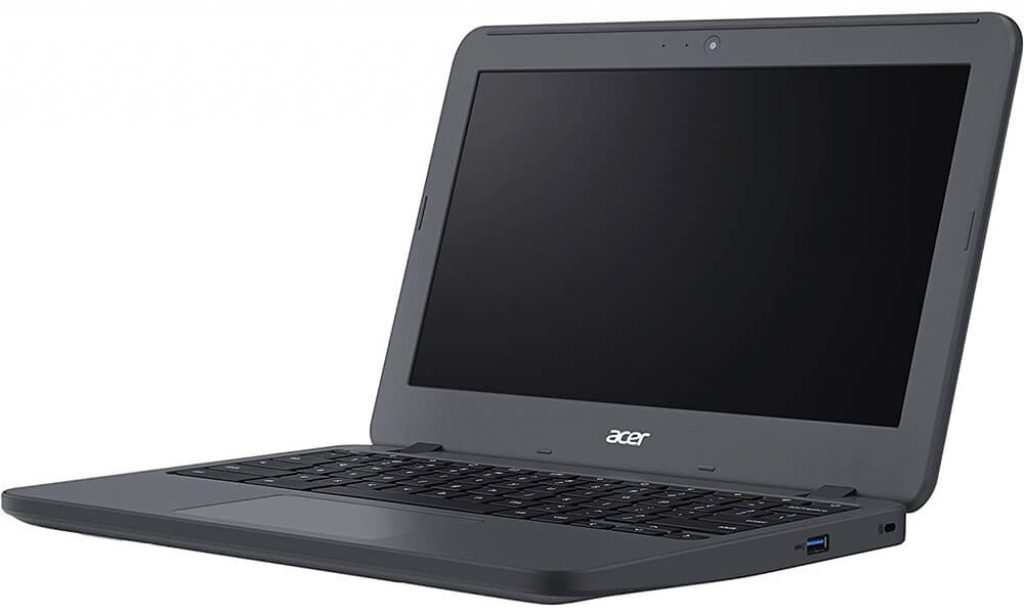 Acer 11 N7
The Chromebook 11's ultra-rugged sibling didn't have Google Play support when we reviewed it, but it may do so now. Its main benefit is an even better keyboard and sturdy chops that let it soak up the whole can of booze without damaging it.
However, it's thicker and has a much less attractive screen (at least on the non-touch version), so unless you're always clumsy, the 11 is a better buy.
Read the full article: Acer 11 N7 review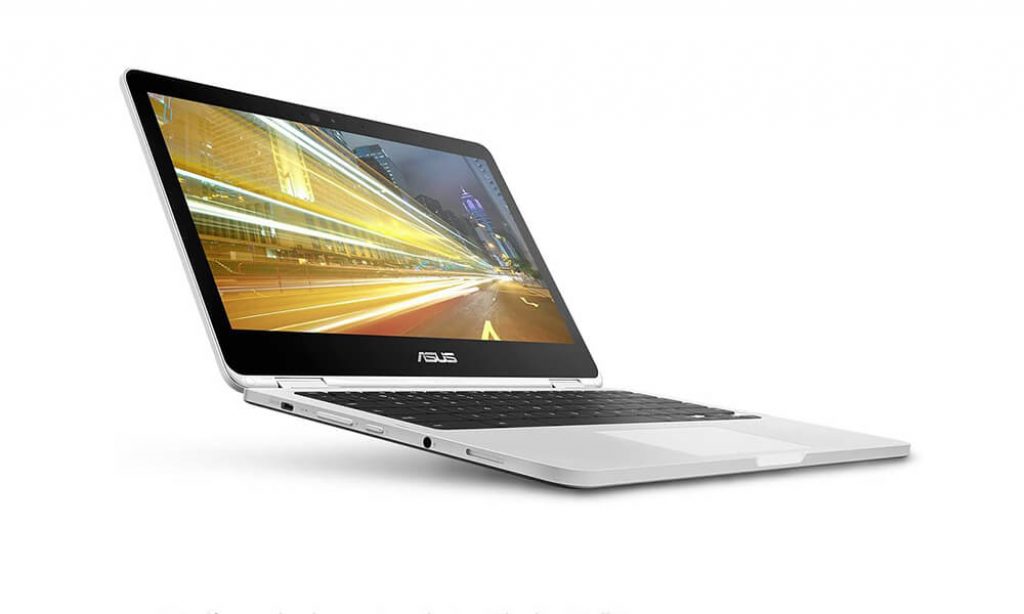 Asus Chromebook C302CA
The Chromebook C302CA has the high-end design that most 11 inch Chromebooks lack, with an all-metal casing. It also has a sharper display, although we're not convinced that the screen is much better in every respect.
Most importantly, it has a Core m3 processor instead of the low-end Celeron type used here, which eliminates the latest gaming performance issues we see in Acer. But is it worth an extra money? For many people, probably not.
Read the full article: Asus Chromebook C302CA review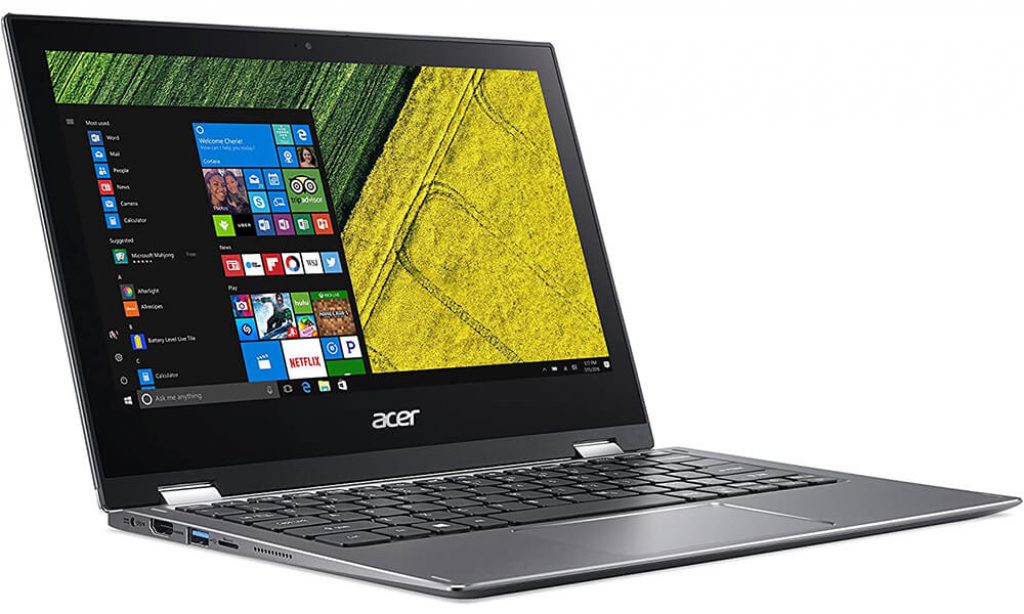 Acer Spin 1
The Windows sibling of the Chromebook 11, the Spin 1 looks quite a bit like the 11, but somehow manages to fit in a 1080p display for a bit more money. The specs of these laptops are nearly identical, so is the Spin 1 really the better deal?
It's the comparison that proves the value of Chromebooks, as Windows 10 simply doesn't run as well on a Celeron N3350 processor. Chrome OS does.
Final Verdict
The Acer Chromebook 11 is as good as Chromebooks get. In fact, it's good enough to consider it in an Android 2-in-1 or even low-end Windows laptop.
Pros & Cons
Following are the PROS & CONS of this product
PROS
Ultra-affordable screen
Rugged
Surprisingly good
All-day battery life
Google Play support
CONS
High-end games show off the CPU
Slightly emotionless design
Keep visiting Laptop Guide to read latest reviews and if you have any questions, feel free to leave a comment down below.