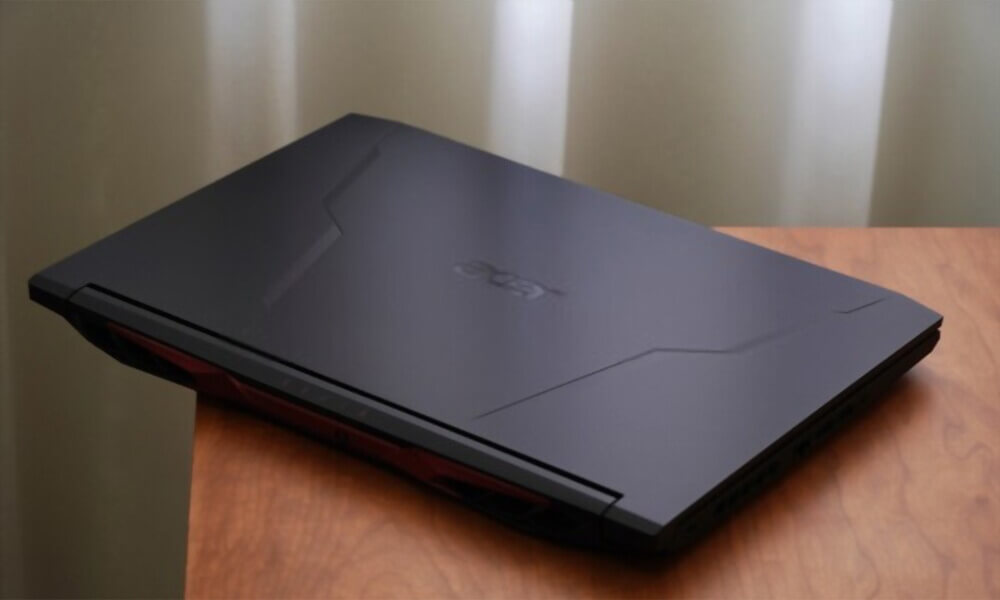 Although the Acer C720 Chromebook was launched in the United States last November, it was not until the end of May when the Taiwanese manufacturer confirmed that they would arrive in Europe (both basic and the one that includes a touchscreen).
Already on the market, its arrival has even come ahead of HP's Chromebooks, expected for the back-to-school season. Our team has been able to test one of them and today we share with you our impressions.
Acer C720 Chromebook Technical Specifications
Before we start breaking down what has been our experience with this Acer Chromebook, let's review its main features:
| | |
| --- | --- |
| DISPLAY | 11.6-inch TFT LCD |
| RESOLUTION | 1366x768 pixels |
| PROCESSOR | Intel Celeron 2955U 1.40 GHz dual-core processor |
| GRAPHICS | Intel HD Graphics integrated |
| RAM | 2 GB |
| MEMORY | 16 GB SSD |
| OS VERSION | Chrome OS |
| CONNECTIVITY | WiFi / Bluetooth 4.0 |
| DIMENSIONS | 287 x 205 x 24 mm |
| WEIGHT | 1.25 kg |
| BATTERY | 3950 mAh |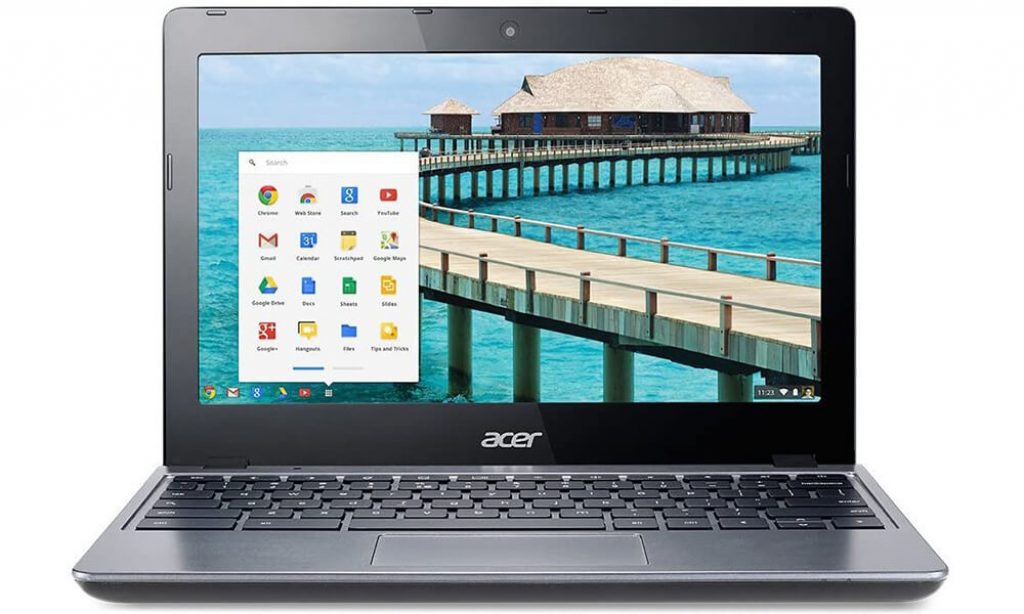 While we have tested the Acer C720 with the features just mentioned, there are other models: the C720P-2661 with touchscreen, the C720-3871 with 32GB of SSD storage and then other versions with more RAM (up to 4GB) and a more powerful microprocessor (i3 1.70 GHz dual-core).
Design (Finish That Does Not Seem Low-Cost)
My impressions of the Acer C720 started out very good from the moment I took it out of the box. Despite being a low-cost laptop, the plastic exterior finish is elegant and doesn't feel low quality at all.
Solid, sober and with the Chrome logo, which already anticipates that we are not facing an ordinary laptop, but a Chromebook of the latest batch driven by a Haswell microprocessor of last generation and low power consumption. The SSD storage works like a charm, making operation smooth and boot up almost instantaneous.
The laptop is designed to be just that: a lightweight laptop that you can take anywhere. It is small, yes, and small in size, so it more than delivers, but the weight has room for improvement.
Weight
Its 1.2 kg in hand feels heavier than the weight on the scale. The good news is that the power supply itself is "mini", something that is appreciated when moving with the laptop in a bag or briefcase.
Ports
The ports, as usual, are located on the sides of the laptop. On the left side we have an HDMI port, a USB port and an audio input for headphones. On the right, another USB port and an SD card slot.
The design is sober, it does not weigh too much and does not suffer from excessive heating or much less noise thanks to its SSD drive.
The microphone is located right next to the webcam, while the front of the laptop base is reserved for a pair of lights that indicate when the device is on and when it is charging.
Heat
After a while of operation, the base of the laptop heats up slightly but nothing alarming, just something usual for such a small laptop. What did surprise me, for the better, is how quiet the ventilation is. I'm used to working with quiet laptops (one of my hobbies) and the Acer C720 has not been out of tune at all.
Sound and Display
Sound and display, needs improvement
You never expect much from the sound of a laptop if you don't have very clear multimedia pretensions. This Chromebook is no exception.
It is true that it is difficult to get a good sound in a notebook of such a small size but in the case of this Chromebook the results are worse than we expected: a canned and poor quality sound.
Listening to music on it is a challenge and if you turn up the volume a little too high, it's even worse. The location of the speakers, at the bottom i.e. the base of the laptop, doesn't help either.
The screen is no big deal either: a 1366×768 pixel TFT LCD but it's no wonder either. It is also worth noting that it is the same as the one used for its predecessor. The viewing angles are acceptable (especially on the sides, in vertical it suffers much more), but Acer has made little progress in this aspect compared to its previous Chromebook.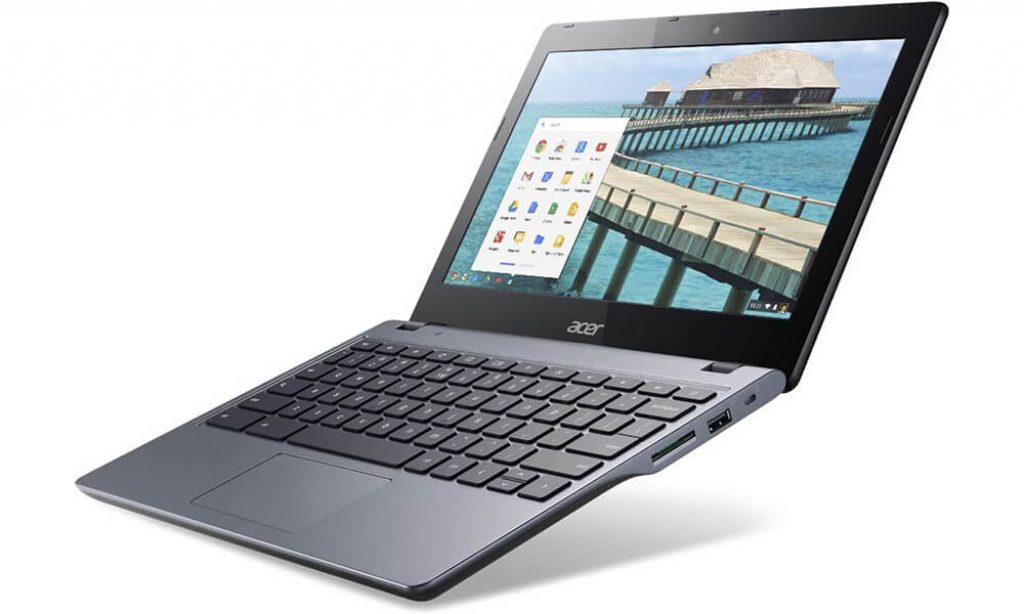 Keyboard: Acceptable but Improvable
Typing on an 11-inch laptop is not always easy, but Acer has achieved a fairly comfortable keyboard in general terms.
The size of the keys is adequate, with good spacing between them, but on a day-to-day basis we have come across an annoying irregularity when typing: some keys are harder than others and there is a strange sensation, which is not helped by the fact that they have so little travel. It's a toll we'll have to pay precisely because we're talking about a low-cost laptop.
At the top of the keyboard are the hotkeys, with some of them being quite useful. For example, the browser's "back", "forward" or "reload" also have their version on the physical keyboard. As is usual in almost all laptops, you can also change the brightness or sound volume from there.
Another aspect that could be improved is the layout of the keys themselves. The enter key has a strange shape, mixed with the Ç key. On the other side, the CTRL and ALT keys are twice the size of what is usual in other keyboards, and others like the Caps Lock disappear.
It is logical that we do not have the Windows key or the Mac CMD key, but they could have taken advantage of that space to add some more functionality. Finally, the trackpad has a somewhat strange feel but also shows a more than acceptable accuracy.
Impressive Battery Life
From what we have said so far, it could be said that the Acer C720 is a fairly balanced device with some minor flaws that do not surprise us in such a low-cost laptop. But if there is one aspect where we have been pleasantly surprised, it is the battery life.
With normal use (several tabs open, Spotify running in the browser and working with some text documents) has come to exceed 7 hours of battery life. It's not the 8 hours they boast, but it's pretty close.
To achieve this, I have the feeling that they have had to sacrifice the performance of some components. Where I noticed it most was when connecting via Wi-Fi to my home network and the Internet.
I did a test and the Acer does not exceed 6 Mbps and, when doing the speed test, the sound playback through Spotify is cut off. Next to it, and at the same distance from the access point, a Macbook Air reaches 60 Mbps without any cut off.
This is a test as an example, since it makes little sense to compare the performance of two laptops whose price differs a lot, but it is quite significant.
Chrome OS, the Crux of the Matter
Unlike other reviews that we usually do, in this one there are no benchmarks or tests that have been able to test the capabilities of the Acer C720. Precisely one of its main features: Chrome OS, its operating system.
This is a fairly lightweight operating system that runs smoothly but has many shortcomings for those who want to go a little further with a laptop, as we saw in our in-depth analysis of Chrome OS.
Chrome OS is ideal if you want the laptop for browsing: for the rest it is very limited.
Essentially with Chrome OS you'll be able to do only what you can do with Chrome – can you play Angry Birds? Yes, because there's a game in the Chrome Store that works in a tab.
Can you install Adobe Photoshop or any other program, like you do on Windows, Linux or Mac? No. That's why I think these kinds of laptops are fine for people who just want to browse with them, but the moment you want something else, the task is quite difficult.
Not only that: good luck installing some peripherals. Trying to print to a network-configured printer was a real pain, even though it is relatively modern. The laptop itself, when trying to print, forced me to configure the mobile printing system of the same, something I had never used nor had any interest in using and which shows that Chrome OS has quite a few limitations today.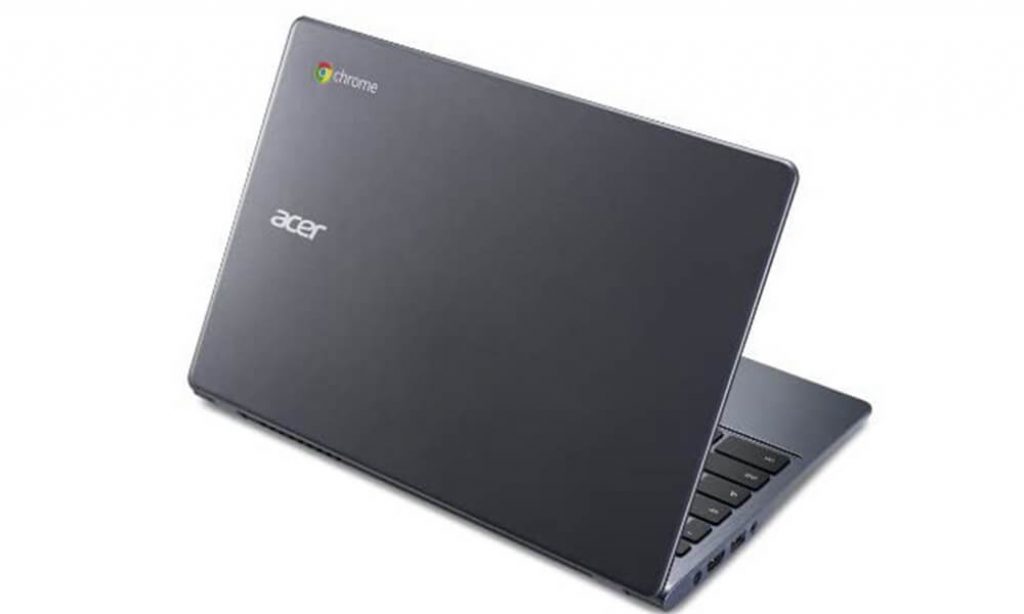 Acer C720 Chromebook (Conclusion)
The Acer Chromebook c720 is a low-cost laptop and we should not lose sight of that starting point. Yes, the keyboard, the screen, the sound… all this could be improved, but then we would no longer be talking about a low cost device.
Overall, it has left us with good impressions, among which the great battery performance or the fluidity of Chrome OS stand out.
Chrome OS is both the main attraction and limitation of a laptop that is not suitable for everyone and that bets almost everything on price.
However, Chrome OS is also its biggest limitation: if you just want to browse and little else, the Acer Chromebook c720 is a good choice. If you are looking for a more advanced use or simply need to use a specific program that does not have an extension for Chrome, it is best to opt for another alternative.
Pros & Cons
Following are the PROS & CONS of this product
PROS
Price
Lightweight and compact finish
Battery life
CONS
Chrome OS limitations
Screen and keyboard quality
Wi-Fi performance
Sound
Keep visiting our website to learn about the features and specifications of laptop you're planning to purchase.