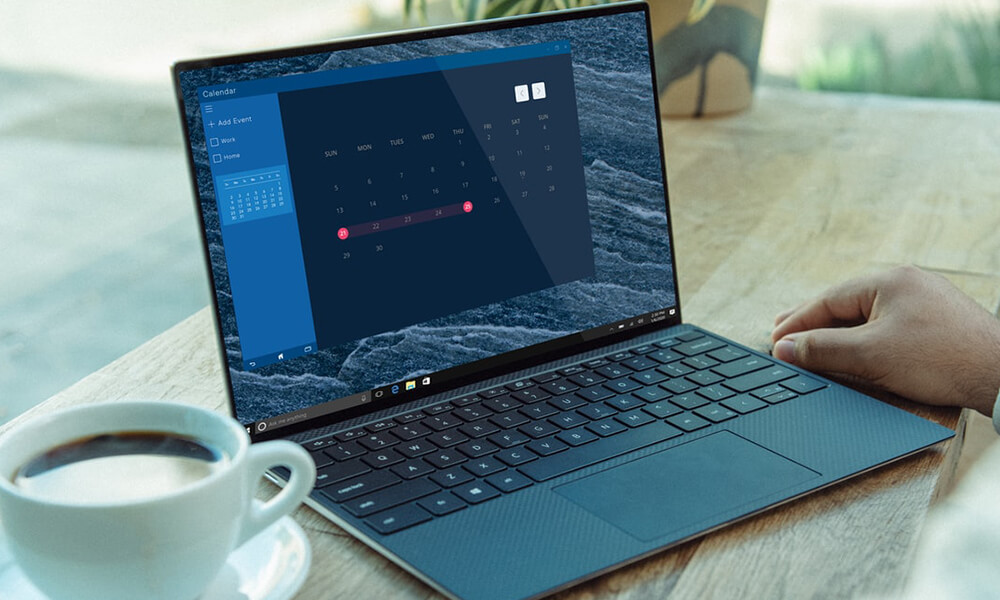 A seemingly conventional laptop that rethinks our dependence on Windows and macOS
Turns out you don't need Windows. Nor macOS. Nor Linux. According to Google, all you need – or almost all you need – is Chrome OS. That, of course, and a Chromebook, a laptop based on this operating system.
Several manufacturers have opted for this concept, but one of the latest "and most interesting" options is the Acer Chromebook 714, a laptop that is conventional in form, but much less conventional in substance. Can such a device become the center of our digital experience? That's what we try to discover in this review.
Acer Chromebook 714 Technical Specifications
| | |
| --- | --- |
| DISPLAY | IPS 14" Full HD |
| SIZE | 323 x 239 x 17.8 mm |
| WEIGHT | 1.5 kg |
| PROCESSOR | Intel Core i3-8130U |
| GRAPHICS | Intel UHD Graphics 620 |
| RAM | 8 GB |
| STORAGE | 64 GB eMMC |
| OS VERSION | Chrome OS |
| CONNECTIVITY | Wi-Fi 802.11ac, Bluetooth 4.2 |
| CAMERAS | 720p webcam |
| PORTS | 1 x USB 3.0/3.1 Gen1, 2 x USB-C, MicroSD reader, headphone jack, Kensington lock |
| BATTERY | 56 Wh |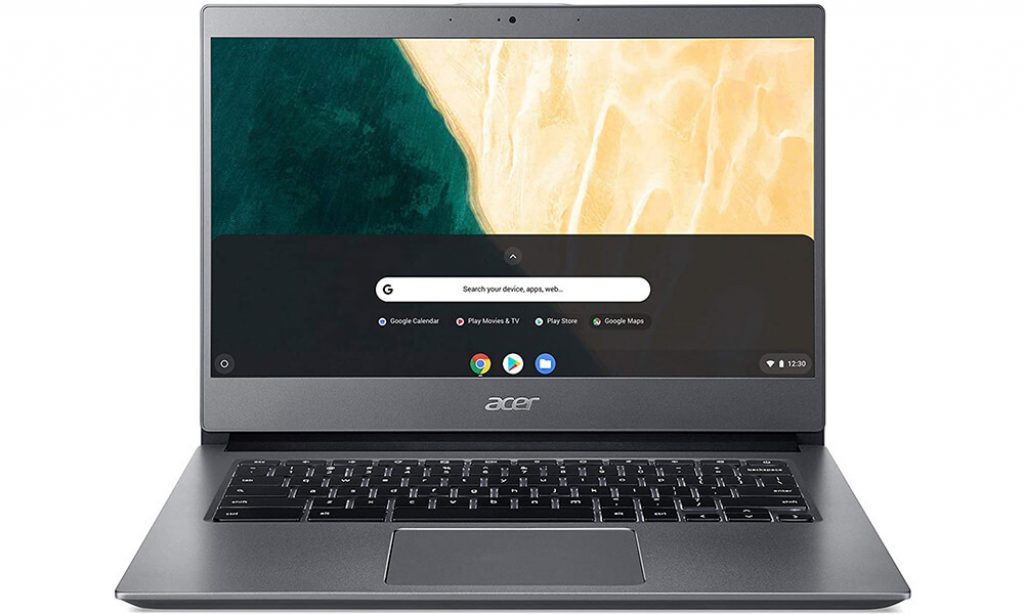 Design
Identifying a Chromebook by its design is practically impossible: Chrome OS-based laptops or convertibles look the same as other Chrome OS-based laptops based on other platforms, so in the case of Acer's Chromebook 714 the reality is simple: it looks like a conventional laptop… because it practically is.
In fact this model makes no effort to show that special condition of being based on Chrome OS. There are no differentiating details here and Acer seems to be clear that the form factor of traditional laptops needs no revolutions: the Chromebook 714 is totally conservative in this aspect.
That said, the business orientation that Acer has wanted to give to this equipment is forceful. This is a 14-inch laptop that is neither particularly compact nor light and has a sober design. The manufacturer highlights the MIL-STD 810G resistance certification that reveals that this laptop can survive drops from 1.2 meters high and high pressures, although we preferred not to test this section.
The entire chassis is made of aluminum and the finish is a dark metallic gray color, elegant and attractive. On the top case the design is crowned by the Acer logo in a silver relief and a Chrome logo also in one of the corners of the case, the only distinguishing feature of a device that in design and hardware is a conventional laptop, but in its operation it is not so much.
Screen
When we open the device, we find a 1080p screen with a matte finish and reduced side frames, but with notable lower and upper bezels in width. There is no effort here to hide that circumstance, something that teams that try to take more care of that section are doing every time.
Connection Ports
On the sides of the device we find a very decent selection of connection ports: a USB-C port on each side, a USB-A port (USB 3.0) on the left side next to the headphone jack and a MicroSD card reader on the right side in addition to the Kensington lock.
There is no network port, something usual in Windows-based business laptops, but Google's bet certainly puts Wi-Fi connectivity as the absolute protagonist, although for the moment they do not offer WiFi6 (802.11ax) and instead we have the already popular 802.11ac.
Where's My Caps Lock?
As with the rest of Chromebooks, there are some striking differences in this keyboard compared to other traditional Windows or macOS-based devices.
One of them is that the Caps Lock key for typing in uppercase disappears and in its place appears a search key that is a Google search engine launcher. We also have no function keys and the row of keys above the numbers is dedicated to shortcuts to various laptop options. With them we can access options such as maximizing windows, displaying running applications (the old macOS Expose adapted to Chrome OS) or adjusting brightness and volume, for example.
There is also no Del key, but we can achieve the same effect as with this key with the Alt+Backspace combination. This approach is repeated with other keys that are absent if we are used to other laptops: although there are no shortcuts to achieve the equivalent result.
Thus, the End key is equivalent to Alt+Ctrl+Down Arrow and the Page Down key is equivalent to Alt+Down Arrow.
Trackpad & Fingerprint Reader
The trackpad is generously sized, and its touch "it is protected by Gorilla Glass" and response are also good. Touch gestures are supported and in general the behavior of these input peripherals is very correct. Both left and right click are still present, so the experience of using this trackpad is basically identical to what we have on a Windows or macOS-based laptops.
On the Acer Chromebook 714 there is also an option of interest that may catch the attention of business users: a fingerprint reader that sits to the right of the trackpad and allows access to the benefits of this biometric identification system.
The model we tested does not have this option and the front webcam, with 720p quality, is not capable of offering such a feature. Thus, the option of acquiring the device with the fingerprint reader is there if the user is interested in it, something that in fact we recommend since that model also integrates touch support on the screen.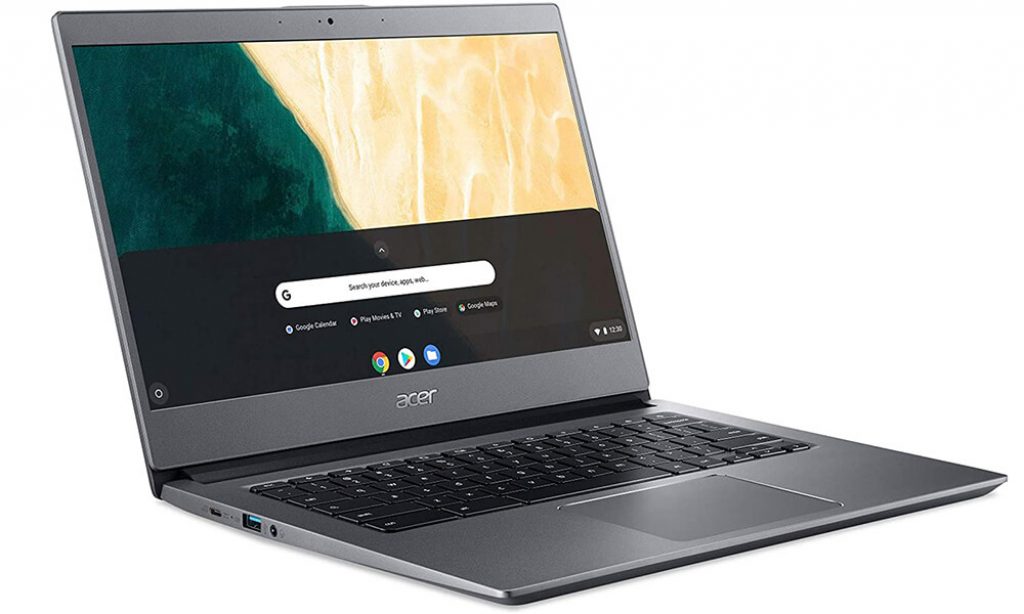 Performance and User Experience With the Chromebook 714
In Chrome OS the usual benchmarks that we use for example in Windows-based laptops are not available, so it is unfeasible to try to compare its performance with synthetic tests such as 3DMark or PCMark.
The reason is that Chrome OS works very differently from Microsoft's or Apple's operating systems. There are native apps on Google's OS, but the real center of the attention is the Chrome browser, so one of the ways to evaluate these machines is through browser performance.
Tests like Octane offer a score of 31,655 points (16,892 on a Dell XPS 13 with a Core i5-5200U), while in Speedometer 2.0 the score was 96.2 (32.6 on the Dell XPS).
Those small tests show that the Core i3-8130U is a very decent SoC when it comes to working with the browser and the various web-format applications that Chrome OS "disguises" by displaying their icons in the taskbar as if they were native applications of some other operating system.
Even more important than the processor in these cases is the RAM memory: focusing all our work on the browser puts a development like Chrome, traditionally a glutton for this resource, to the test. The 8 GB included with the device is a good option, although we would have liked to see an option with twice as much RAM to give us even more room to maneuver in this area.
The battery is also another of the key benefits of this device whose configuration focuses on efficiency: neither the processor nor the screen are big energy guzzlers, which allows for a very decent battery life. In our tests we managed to get around 9 hours working with the device without any problems, which basically guarantees a full day's work without the need for recharging.
Where there are some drawbacks is in the playback of multimedia content. The screen of this Chromebook does not particularly shine in this area in terms of resolution, brightness or contrast, and here we find rather dull tones and room for improvement, something that is not entirely strange if we take into account its business focus.
The external speakers are fine, but they don't provide much in an experience that can be significantly improved by using the headphone jack.
It turns out that you can do (almost) everything from the browser.
Facing a Chromebook as a work computer is a singular task: it is inevitable to have a feeling of some concern about whether this type of laptop will be able to give us everything we need.
Google and many users have been responsible for confirming that this is the case, but in reality it is enough to make a small analysis of our daily life with a laptop to see that most users could adapt to a platform like Chrome OS. The reason is simple: today we do more and more things in the browser, and that is the center of the experience in this operating system.
In fact, there will surely be applications that we use natively and that we will not find in Chrome OS, but that is where both the operating system itself "which has been adding components and traditional features of systems such as macOS or Windows" and that curious option of being able to run Android applications through ChromeOS come into play.
The result is very interesting, especially because the most common scenarios will be covered. In my day-to-day work sessions are relatively basic, and I tend to use a small number of applications. There's the browser, a music client, a messaging client (Slack), an image editing client and the file explorer.
All of these options are available to me on Chrome OS. Admittedly, I have to restrict myself to the Chrome browser "I use Firefox under Windows on a daily basis" but if you don't have too many problems with that, Google's approach is outstanding.
Slack and services such as Spotify have a web version, and the same goes for the image editor, which we can find in web version in many services, or the file explorer, which is one of those applications that Google integrated into ChromeOS from the beginning, such as the media player that allows us to manage images, music and video that we have stored locally.
And be careful, because there is the concept of local storage in ChromeOS, although we are certainly facing an operating system that bets a lot on having everything in the cloud.
Android and Linux are of course the other secret weapons of the Chromebook and Chrome OS. Google has invested a lot of time and effort in making these devices versatile, and with this support for Android and Linux applications it has added very interesting functions.
This support is not complete, and in fact the Chromebook 714 we tested did not have a touchscreen, which when it comes to running Android applications makes this option less interesting.
In the case of Linux applications we do have a functional alternative in many cases, but we wanted to make a separate analysis of this support to find out the status of this integration not in this particular device, but in Chrome OS as a platform.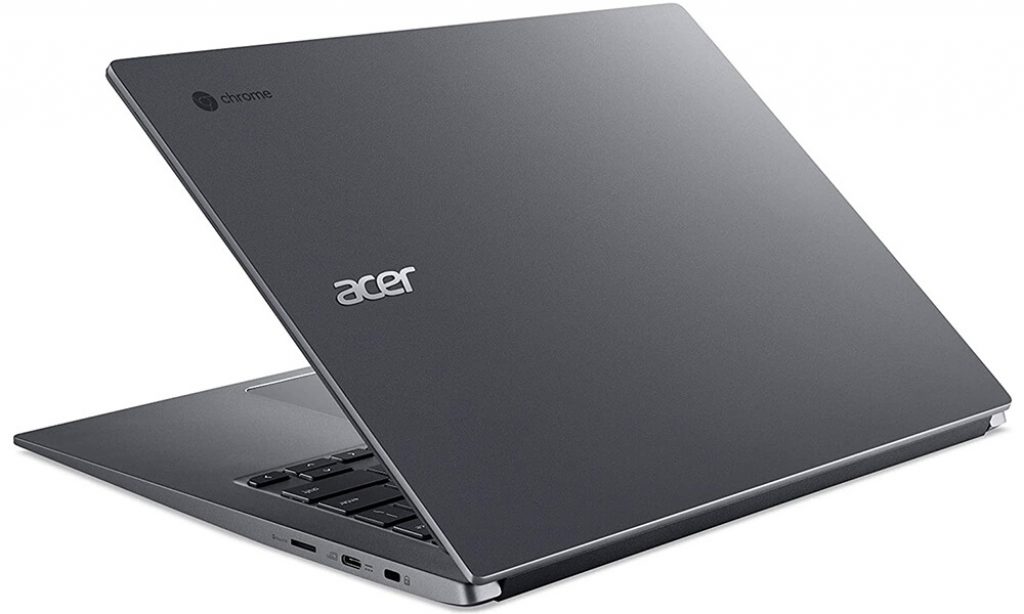 Acer Chromebook 714 (Conclusion)
We are therefore faced with a laptop that is so from start to finish in its hardware and design conception, and in fact it is only possible to differentiate it from other laptops once we turn it on and we can work with it. The product does not particularly shine in any section or raises revolutions, but precisely for this reason it may be interesting for the business segment to which it is addressed.
Perhaps the only points of criticism of this chromebook is its screen, somewhat short of brightness, and the absence of a network connector that is usually relevant in business equipment. The rest of the connectivity options are remarkable, and the performance of the keyboard and trackpad is certainly remarkable.
The truth is that this combination of browser focus and additional support for Android and Linux applications is an increasingly interesting alternative for many users. The problem is that workflows are already very internalized in those who traditionally use Windows or macOS, and it is to them that convincing them that this is a real option costs more.
Can a laptop like the Acer Chromebook 714 replace your traditional laptop (or desktop)? Probably yes in most cases, and certainly the advantages "if you are comfortable with Google's ecosystem" are very interesting.
Google has long been trying to convince more users with a concept that is very security-oriented. Updates are transparent and with the browser's sandboxing features it is difficult for malware to affect us in a noticeable way, so Chrome OS is a more than striking alternative if we want to be calm in that area.
So we find ourselves with a chromebook that poses a very balanced bet and that is not only able to convince business users, but also any type of user with not too broad needs when it comes to working and enjoying the laptop.
An additional note: although we have tested the version with non-touch screen that does not have the fingerprint reader, we especially recommend the other version with fingerprint reader and touch screen and that will allow you to get much more out of the support of Android applications in Chrome OS, for example.
Pros & Cons
Following are the PROS & CONS of this product
PROS
Chrome OS is an increasingly versatile alternative
Efficiency as a flagship, high marks for autonomy
Good connectivity options
CONS
Screen and sound not very remarkable, better the touchscreen version of the device
High price for this hardware configuration
Sober design and little differential with respect to Windows / macOS equipment
Keep visiting our website Laptop Guide and if you have any questions? feel free to leave a comment down below.