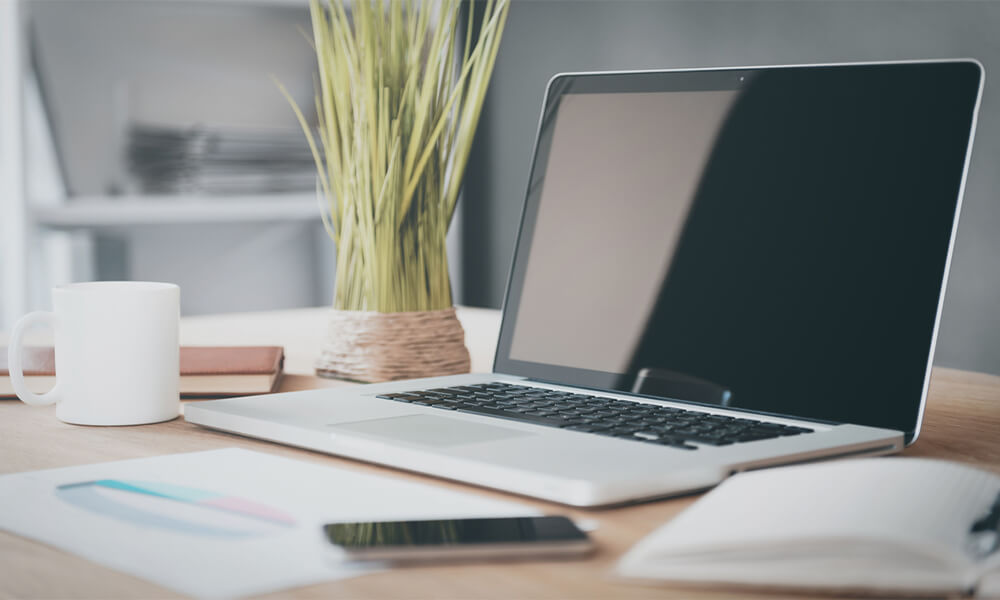 CHUWI Aerobook is a laptop that gives way to a range of powerful and economical laptops.
Although it is not a well-known brand and probably most have not heard of it, CHUWI is a very promising Chinese brand and worth betting on.
Do You Know
Chuwi is a Chinese laptop brand that was recently created, and is based in Shenzhen (China).
If you are looking for a laptop that is lightweight, powerful and affordable, the CHUWI Aerobook is definitely the model you should invest in.
Sometimes, we insist on buying products from the best known brands because we tend to think that they will be better, but in this article we will make you change your mind, and you will realize that although you probably did not know this brand, it offers high performance.
Chuwi Aerobook Laptop Features
In this article, we are going to give you detailed information about this Chinese laptop and everything they have to offer you, which will leave you amazed.
Lightweight, Powerful and Stylish
The design of the CHUWI Aerobook is slim and sophisticated. It is striking for going unnoticed, with a simple design, but really elegant thanks to its delicate lines.
The dimensions of this laptop are 30.8 cm high by 20.9 cm wide by 1.5 cm thick. In addition, it has a weight of only 1.26 kg. The CHUWI Aerobook is lightweight and space-saving, being almost as light as the Surface Pro 7.
Full HD Display and High-Definition Screen
The screen of the CHUWI Aerobook laptop is 13.3 inches at a maximum resolution of 1920 x 1080 pixels diagonal. In addition, this is a full display, that is, it allows a massive display of everything that is displayed on the screen, and, thanks to the high quality resolution of its pixels, it gives a Full HD display.
However, this makes use of LCDs, which, although consumption is increased, the screen size is smaller and therefore, proportionally, the consumption of this will also be lower.
In addition, Chuwi has a version with a 14-inch screen and another 15.6-inch model.
14-inch Chuwi AeroBook
Chuwi Lapbook Plus 15.6 inch 4k
Technical and Hard Disk Storage Data
As for the processor, this is an 8th generation Intel Core M3 6Y30. This processor is characterized by having 64 bits and a dual core, which makes the computer reach a higher speed at a much lower consumption. In addition, Turbo Boost 2.0 collaborates with the CPU to help it reach the maximum power of 2.2 GHz. A speed and a processor with a much higher performance than the generation that precedes it.
Regarding the hard drive, this is integrated by a 256 GB SSD, which allows you to store many files due to its ample storage capacity. A storage capacity available for photos, videos and in addition, it offers five times faster read and write speed than eMMC.
RAM and Graphics Card Data
The CHUWI Aerobook has a RAM capacity of 8 GB, this, added to the 256 GB of SSD memory of the hard disk, makes it possible to access the desktop, after having turned it on, in just 8 seconds from startup. In addition, the instant-on boot strap also makes this possible.
Regarding the graphics card, this is Intel HD Graphics 515, which together with the Windows 10 OS, the maximum speed of its processor, capable of reaching 2.2 GHz and its 8th generation HD graphics can support 4K resolution.
Another highly recommended option, Chinese brand, and with a more powerful processor, We talk about the Huawei MateBook D.
Connectivity and Battery life of the CHUWI Aerobook
In terms of connectivity and input ports the CHUWI Aerobook has 1 HDMI port, 1 Ethernet input port and a microphone input.
It also has a USB Type-C port which gives it versatility as it supports fast charging, data transmission and video output as well as the dual USB 3.0 interface it has.
As for the charging of this laptop, it is worth noting that the battery life is approximately 8 hours, while the total battery charge is 5 hours.
However, with the Type-C input port interface there is the possibility of fast charging, which facilitates and lightens the process of charging the computer's battery.
Of course, this laptop offers Wi-Fi network connection as well as Bluetooth, this type of connection being 802.11bgn.
What Do Users Who Have Bought This CHUWI Aerobook Think?
As you may have seen so far in this article, although CHUWI is not a well-known brand or one of the most popular in the market, this Aerobook is one of the most promising and valid options if what you want is a small, high power, high storage capacity, high image quality and lightweight computer. Specially designed to work in the office or at home in our day to day.
If you want to know more, click on the link below.
Who Should Buy This Laptop?
Now that we are approaching the end of the article, you are probably thinking about whether you should buy it or not.
If what you are looking for is a powerful laptop, at a good price, high quality, with a stylish design and impressive graphics, the CHUWI Aerobook is your ideal choice. It is therefore a laptop that maintains the balance between performance and price, that is, we have been forced to include it in our ranking as the best 13-inch laptop when it comes to quality and price.
Next, we will make a small synthesis with the worst and the best of this product:
This is your laptop if… You are looking for a laptop with an acceptable quality price and do not want to spend more.
Value for money: 9/10
Available colors: Space gray
Pros & Cons
Following are the PROS & CONS of this product.
PROS
High screen resolution
Large storage capacity
Great processor
Great value for money
Where To Get CHUWI Aerobook at the Best Price?
As always, we recommend that before going to a physical store to buy a laptop, you look at the options available online..
We suggest that you look at prices on Amazon, since, sometimes, they usually offer cheaper prices, For example, currently on Amazon you can find the CHUWI Aerobook at a very affordable price, which is a very economical price for all the features and services offered.
If you want to access the price and read customer reviews of this laptop on Amazon click on the link below.
Keep visiting Laptops Guide to know all the details about the laptop you're planning to buy.