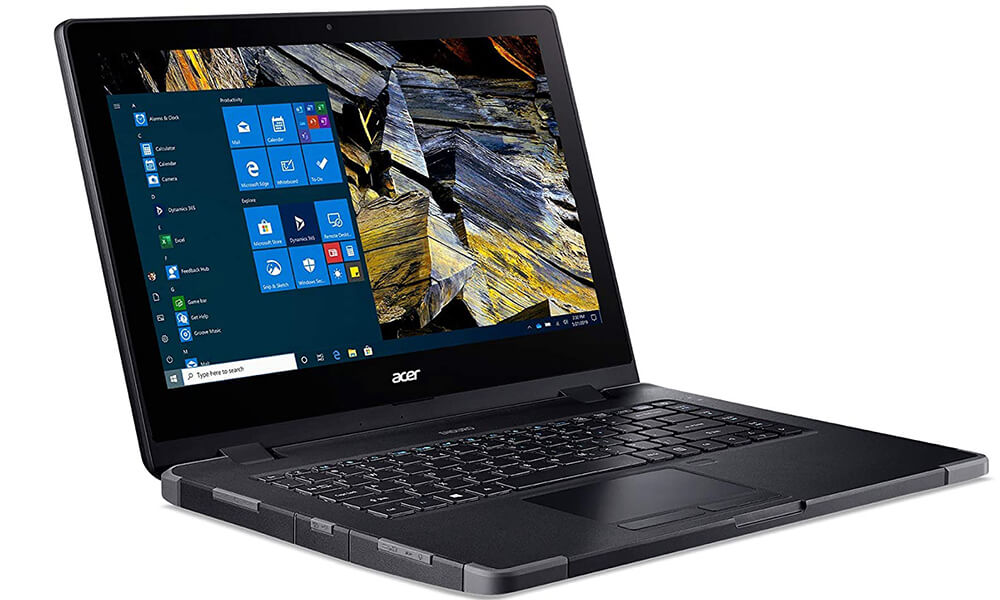 Extreme Endurance and High Performance
Acer Enduro N3
The Acer ENDURO N3 is a thin and rugged 14″ notebook for on-the-go professionals who require reliability and security. With military-grade ruggedness (MIL-STD-810G), IP53 certification and exclusive Aquafan™ that repels water and withstands drops from any angle, the Enduro N3 will meet all your demands.
Thin, Light and Tough
Weighing only 1.985 kg and measuring 24.85 mm tall, this laptop is the thinnest 14″ rugged laptop designed for on-the-go professionals looking for a sleek, modern touch.
Impact Resistant
Rugged notebook in shock-absorbing materials, designed to withstand bumps, drops and splashes. Ruggedized design protects the hard drive and is independently certified to meet MIL-STD 810G standard.
Water Resistant
IP53-certified components. Corning® Gorilla® Glass protection on the entire display. Sealed I/O ports to prevent water ingress and keyboard with drain holes to stay dry.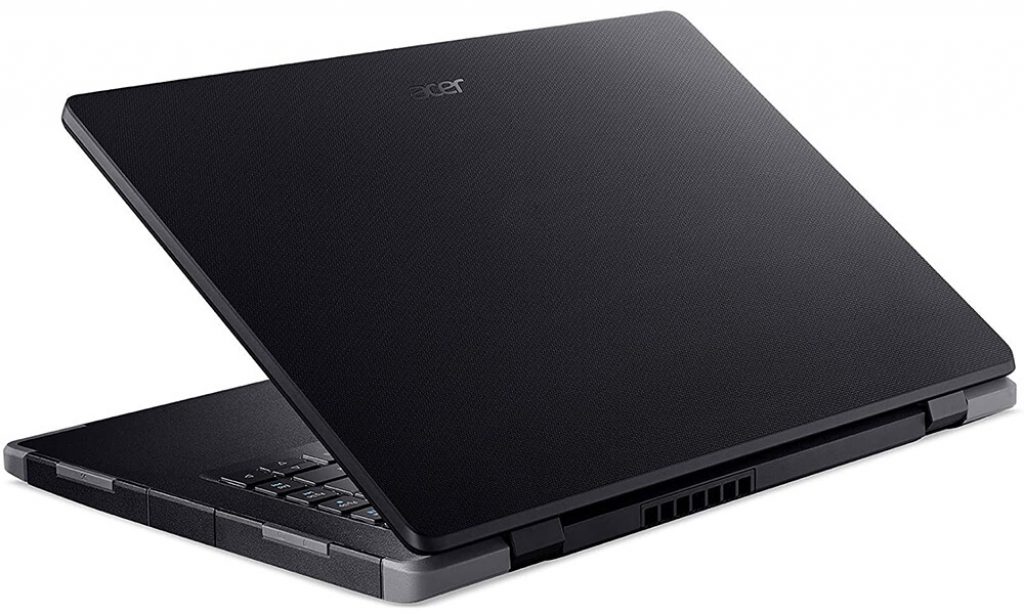 Rugged Security
This model offers you the best security possible. The hardware-level TPM 2.0 Secure Platform Module (TPM) 2.0 is a powerful anti-tampering chip that checks for signs of intrusion during system startup. Includes fingerprint login, Windows Hello, and other additional Windows 10 security features.
Long-Lasting Battery Life
With the long-lasting battery, you won't have to worry about running out of power during critical actions. This battery will allow users to work for up to 13 hours.
The Performance You Need
The modern workspace demands a laptop with the power to perform. Intel® Core™ i7 10th Gen, optional NVIDIA® MX230 dedicated graphics chip, 32GB of DDR4 memory, 1TB max HDD storage and 512GB PCIe NVMe 3rd gen SSD for peace of mind wherever you are.
You can get more information about Acer ENDURO N3 by following the link below.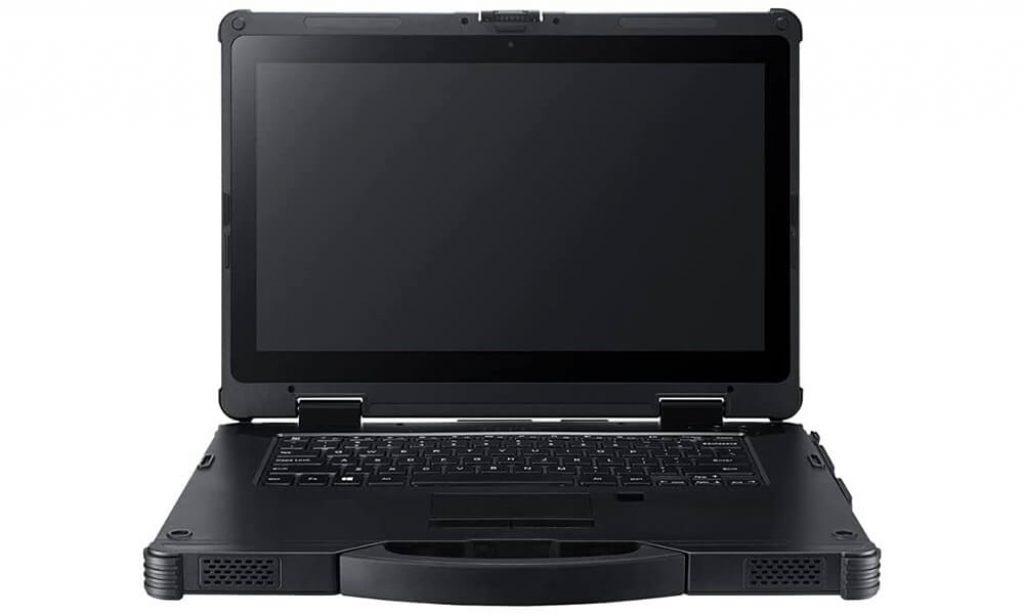 Acer ENDURO N7 (Military Grade Ruggedness)
This rugged Windows laptop is designed for emergency crews, as well as field and manufacturing workers who need to be on the move all the time. No matter where you are, you can use it all day long. Its bright display and security features let you stay productive even when you're out of the office.
Military-Grade Ruggedness
This rugged notebook can withstand drops on even the toughest floors thanks to the shock-absorbing materials it's built with, and is independently certified as shock, drop and liquid resistant. MIL-STD 810G and IP65 certifications give users confidence that their equipment will not be damaged.
MIL-STD 810G is a series of military-grade tests that test the durability of products. It tests high temperatures up to 60 °C and low temperatures down to -21 °C, as well as drops up to 122 cm and vibrations at 7.7 gs per axis.
IP65 Rating
The IP (Ingress Protection) rating is a set of codes that determine the amount of solid objects (first digit) and liquids (second digit) that can penetrate the device. 6 means total protection against dust; 5 means protection against low pressure water jets from all directions with minimal penetration allowed.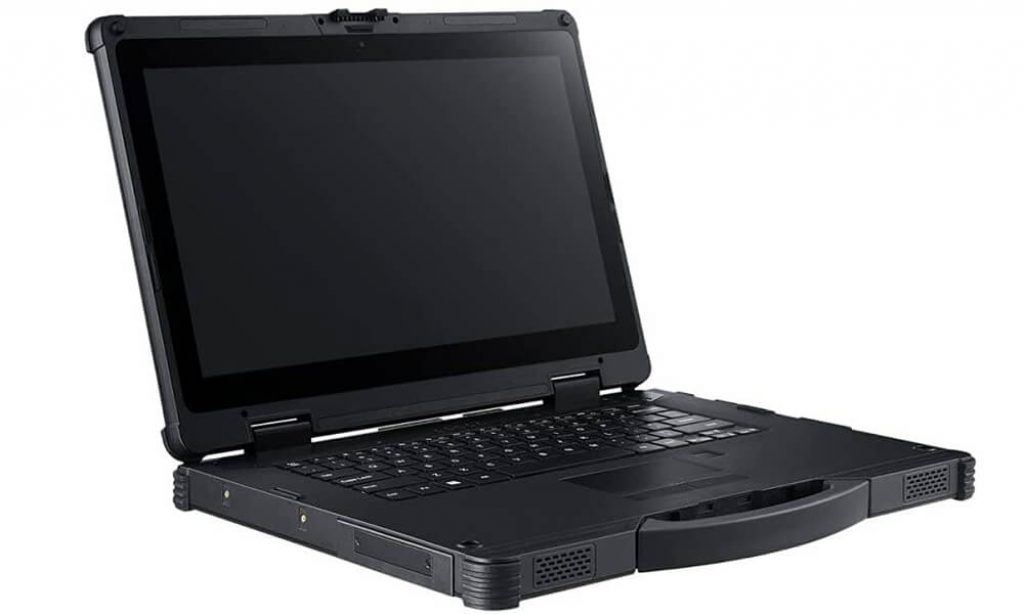 Outdoor Visibility
This rugged notebook's 14″ FHD display, designed to withstand the harshest conditions, offers excellent performance both indoors and outdoors. For increased visibility in brightly lit conditions, it includes a 700-nit display. It also consumes little power so you can get the most out of your laptop's batteries.
A nit is a method of demonstrating the brightness level of a display. A typical laptop has between 200 and 300 nits and is suitable for indoor use. Rugged outdoor laptops have more nits.
Performance
Today's multitasking jobs require a laptop with enough power to keep up. With an 8th Gen Intel® Core™ i5 quad-core CPU, you can be sure you'll be able to handle all your tasks at once.
Robust Security and Management
We know how important it is to have the highest possible security, so this model offers you the best. The hardware-level Trusted Platform Module (TPM) 2.0, a powerful security chip, detects intrusion signals during system boot-up, while the Acer Enduro Manageability Suite (AEMS) protects the device and speeds up service deployment and system configuration across multiple devices.
For added security, it includes a fingerprint sensor at login, as well as Windows Hello and other Windows 10 security features.
Acer Enduro Manageability Suite (AEMS): AEMS secures the device and accelerates service deployment and system configuration across multiple devices.
Trusted Platform Management 2.0: Stores passwords, certificates or encryption keys securely on the embedded chip.
Windows Hello: Windows Hello is a more personal way to access your Windows 10 devices with your face or fingerprint. You'll enjoy enterprise-grade security without having to enter a password.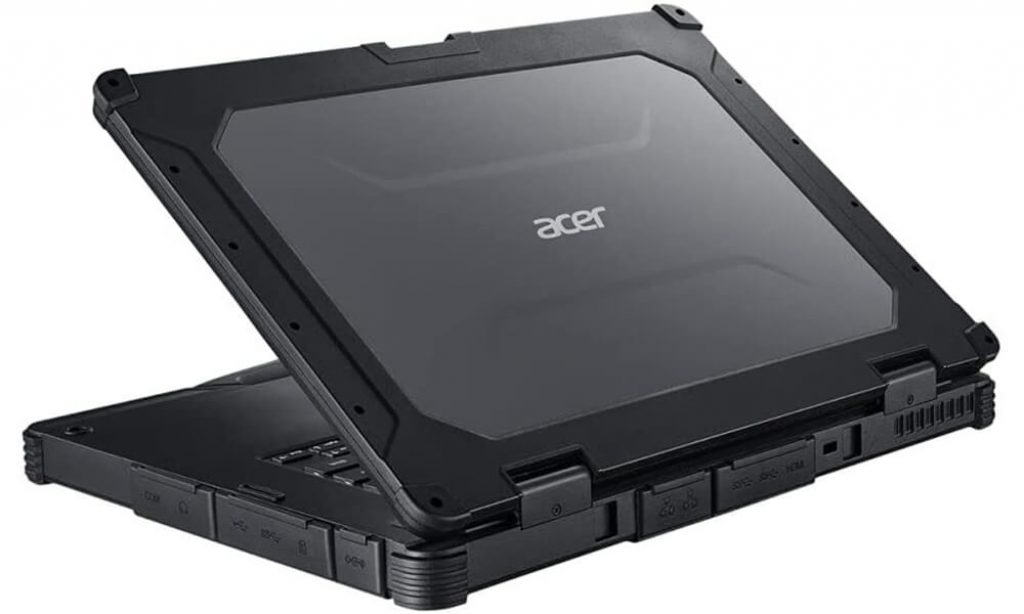 Field-Ready
Designed to be thinner and lighter than comparable models and offer greater mobility, you'll also be able to stay reliably connected anywhere thanks to the powerful and consistent wireless signal provided by the strategically placed Wi-Fi 5 (802.11ac) wireless antenna.
Dual Battery
Two batteries are included: a high-capacity hot-swappable battery (10 hours1 of use) and an integrated link battery. The same device can be used in multiple shifts without powering down.
You can get more information about Acer ENDURO N7 by following the link below.
Keep visiting our website to learn about the features and specifications of laptop you're planning to purchase.