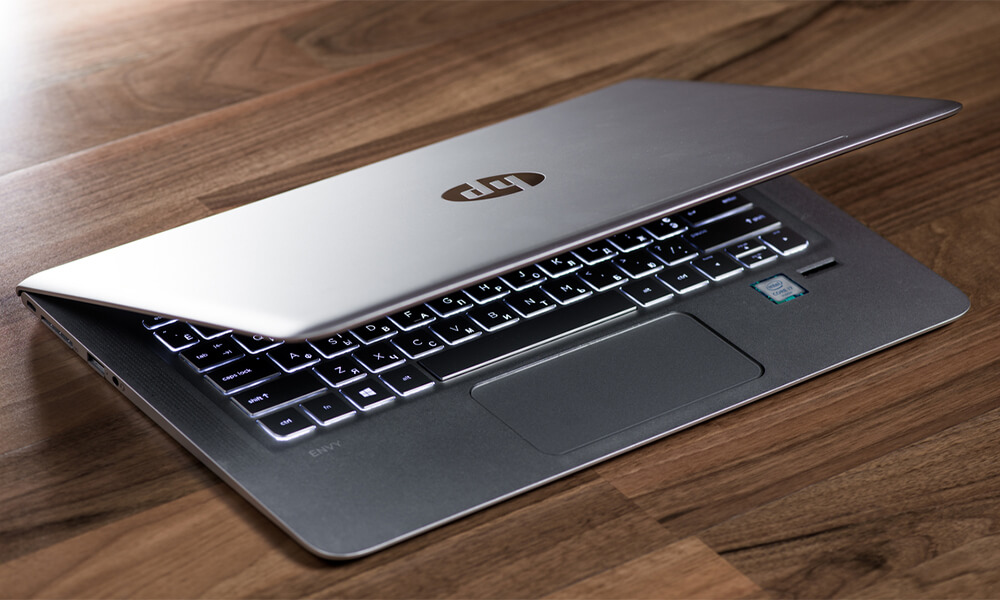 The HP 15-db0045ns laptop opens the door to a new level of performance and battery life. A computer that for its features will take all the looks and attention.
Do You Know
HP with this model aims to offer a very high performance and high quality, and of course a long battery life.
If you are looking for a computer that allows you to multitask at the same time at an extraordinary performance, and is a faithful ally if you are going on a long trip and want to stay entertained, look no further.
HP 15-db0045ns Laptop
In this article, we will make a small analysis of the most relevant and outstanding features of the HP 15-db0045ns. we'll talk about what it has to offer you: Great storage secrets and all the hours of battery it can handle without the need for you to worry about plug to charge it.
Portable, Sleek and Very Stylish
This laptop features a refined, simple and elegant design. With rounded ends and a white keyboard that contrasts with the screen, HP is committed to a line that it has followed before, but now accentuates the elegance that characterizes it so much.
Regarding the measures: 37.6 cm high by 24.6 cm wide by 2.3 cm thick. It offers the ideal measures to work from it and to transport it, since it weighs around 1.77 kg so carrying it in a bag, a backpack or a work bag would not cost a great effort.
High-Quality, Backlit Display
The display of the 15-db0045ns is 15.6 inches diagonal and reaches a maximum resolution of 1366 x 768 pixels. The HP 15 laptop offers excellent image quality in HD or Full HD quality.
In addition, HP, as it has already done in other models of its laptops in the past, is concerned about reducing the consumption of the screen as much as possible and therefore discards the conventional LCD-based display technology to use the WLED, which not only reduces consumption, but also allows to raise the performance.
Technical Features and Hard Disk Capacity
The HP 15-db0045ns is powered by a 4-core AMD Ryzen 5 processor. It is a revolutionary processor that will allow the customer to perform all kinds of functions. The average speed of the processor is 1.6 GHz. If you are looking for an HP with similar features but with intel Core processor, this HP 15 da1014ns will be your best option.
As for the hard drive, this is composed of a 256 GB SSD which is a more than remarkable storage capacity and will certainly allow you to manage lots of multimedia files, programs, games …
RAM and Graphics Card
The HP 15-db0045ns has an AMD Radeon Vega 8 graphics card and graphics processor, with a VRAM type of graphics memory. Although if you are looking for more graphics power within the same brand the HP Omen gaming is what you are looking for.
So, the RAM memory has a capacity of 12 GB and a DDR4 technology. The RAM capacity is quite high compared to other models and not other brands, but of the same brand, and that promise to be better or have a higher price.
In addition, as I said, this laptop has not only the memory capacity of RAM, which is already high, but also with the hard disk, which was, no more and no less than 256 GB.
On the other hand, if you want a more powerful RAM and graphics card, HP Pavilion could be of help.
Connectivity and Battery Life of HP 15-db0045ns
The connectivity and battery life of this laptop are very good.
The HP 15-db0045ns has 3 USB ports in total, one USB 2.0 port and two USB 3.0 ports. In addition to having an input for HDMI port and another for Ethernet. And, of course, it enjoys Wi-Fi and Bluetooth network connectivity.
The battery life of the HP 15 ranges between 10 and 15 hours, which is more than enough time to be able to be away from home all day working and doing things with it without worrying about whether you carry the charger or where you can charge it so you don't lose all the work, errands and paperwork.
But, if that hasn't already left you open-mouthed, knowing that it has a fast charging mode, which is capable of charging half of the battery in just 45 minutes.
What do Buyers Think About the Performance?
This 15-inch HP is a very well equipped laptop with many services and features that attracts attention among buyers and more for the price so well related to all its features and everything it offers.
Surely as you were reading this article you were wanting to read more about it and buy it, because this laptop is irresistible. But if you want to know more opinions of its buyers you can read them using the link below.
Who Should Buy this HP 15-db0045ns Laptop?
The HP 15 laptop is the ideal choice if you have been looking for a computer that can work for long hours, that offers multitasking and also offers high quality graphics and images.
Many will think that to get a laptop with these features you need a lot of money, but the truth is that nothing could be further from the truth. The HP 15-db0045ns can be found on Amazon at a very affordable price.
This is your laptop if…you need something with acceptable performance for work, study or personal use.
Available Versions: 12GB RAM, 256GB SSD // 8GB RAM, 1TB HDD+256GB SSD
Value for Money: 8/10
Colors: White (HD), Silver (Full HD)
Pros & Cons
Following are the PROS & CONS of this product.
PROS
Great RAM
Excellent digital storage
High battery autonomy
CONS
Screen resolution could be improved
Where to Buy this HP 15-db0045ns Laptop at the Best Price?
As you know, if you've been reading our articles for some time, we always suggest that before rushing and buying a laptop at a physical store or the HP store itself, we recommend looking at the prices, as often in highly reliable online websites such as Amazon as the price is much cheaper.
This is the case that we have told you before when talking about the price, and this saves you not only money, but also time because you will not have to move to buy it, but it will come directly to your home.
To check the price of the HP 15-db0045ns laptop on Amazon you can use the link below.
Keep visiting our website to learn about the features and specifications of laptop you're planning to purchase.