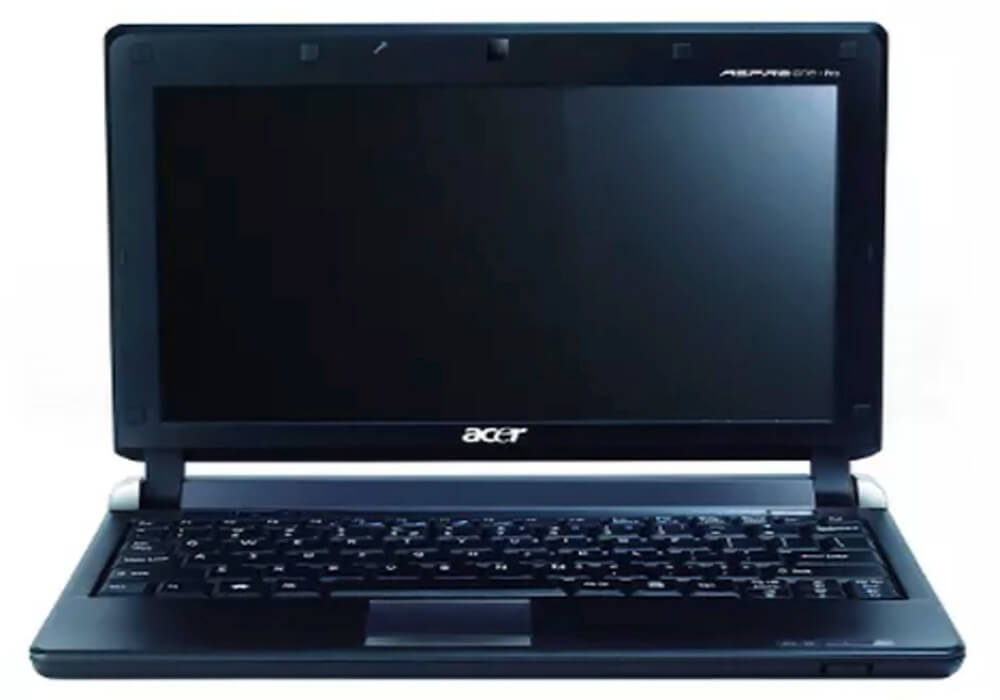 After analyzing what this Acer Aspire One offers us, we are going to detail below the full specifications of this ultraportable laptop so you can know all about its features, specifications and more before making the final decision of purchasing this laptop.
The Acer Aspire One, as we have already seen, comes with the new Intel Atom processors. Specifically it is the Atom N270 processor (1.60 GHz, 533 MHz FSB, 512 KB L2 cache). It is accompanied by a 512 MB DDR2 533 MHz RAM module, which can be expanded with an extra 512 MB/1 GB DIMM module.
The storage system can be chosen. On the one hand we have the option based on SSD disks, with a capacity of 8 GB, and on another case, a 2.5-inch hard disk with a capacity of 80 GB. We can also, as we already intuited, expand the storage space with SD cards, as there is an exclusive slot for it.
The other memory card slot is compatible with practically all other formats: SD, MMC, RS-MMC, MS, MS Pro, xD, and the rest, with an adapter.
As for the display, it is an 8.9-inch Acer CrystalBrite LCD with 180 nit brightness and 1024×600 resolution, LED type and 262,000 colors.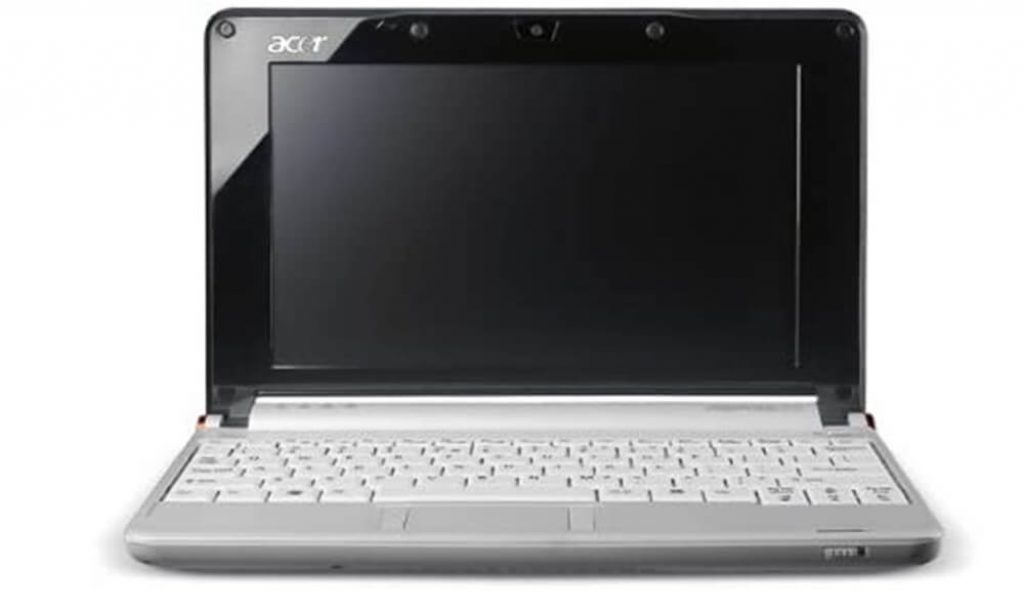 The Acer Aspire One opts for two integrated stereo speakers, MS-Sound support, built-in microphone and Acer Crystal Eye webcam that stays at a resolution of 0.3 megapixels.
The Wi-Fi network is 802.11b/g certified with support for Acer SignalUp. There is also a 10/100 Mbps Ethernet port. A Wimax and HSPA module option will be added later this year.
The weight, a basic point in an ultraportable device, varies from 995 grams for the model with 3-cell battery and SSD disk, to 1.26 kg for the option with hard disk and 6-cell battery. As for the color, it comes out at the moment in the two colors i.e. Sapphire blue and Mother-of-pearl white.
The three USB ports and the VGA output are just a reminder of the connections.
If you have any questions related to the Acer Aspire One ultra portable laptop? Feel free to leave a comment down below.
Keep visiting Laptops Guide to know all the details about the laptop you're planning to buy.